New York International Auto Show 2014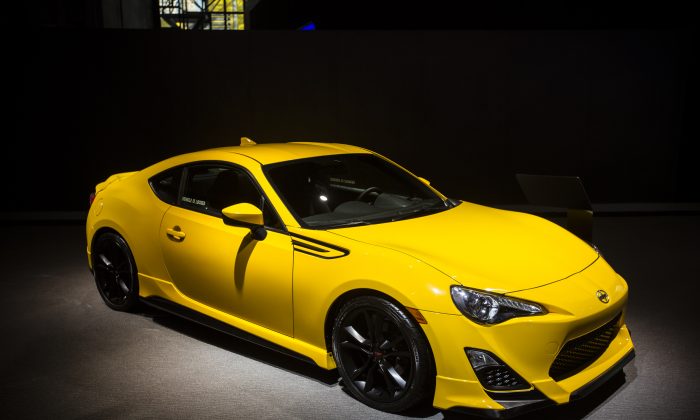 The International New York Auto Show 2014 in photos.
Complete Coverage
Acura introduced its next-generation TL model, the TLX, at the New York International Auto Show.

Jeep has resurrected a legendary name for its 2014 Wrangler and Wrangler Unlimited: Willys, the car that started it all. With the Jeep Wrangler Unlimited Willys Wheeler, Jeep combines serious off-roading capability with classic Willys design elements. The Willys Wheeler is based on the Wrangler Sport model, so it starts out as a proven performer, […]

Want a sports car but also want an SUV? Need a sensible sedan but prefer a crossover? BMW has the car for you. BMW introduced its all-new X4 Sports Activity Coupe at the New York International Auto Show. BMW calls the car a "mid-sized premium sports activity vehicle." What it is, is an X3 small […]

Infiniti Americas President Michael Bartsch took the stage at the New York International Auto Show to tell the public about the latest versions of Infiniti's flagship models, the QX80 luxury SUV and the Q70 luxury sedan.

The original Dodge Challenger of the late '60s / early '70s was a real muscle car. The 2015 Challenger is a true to form—taut, muscular, angular, powerful.

At this year's New York International Auto Show at the Jacob Javits Center in Manhattan, New York City, Chevrolet made a splash with its very own Transformers exhibition. Among the autos at the show were a yellow 2014 Chevrolet Camaro (Bumblebee), a green 2014 Chevrolet Corvette C7 Stingray (Crosshairs), and a Chevy Ultimate Sonic RS […]

After 25 years of building a tremendously successful traditional small sports car for the masses, Mazda is celebrating with a small run of anniversary editions, first revealed at the New York International Auto Show.
NEW YORK—The 2014 New York International Auto Show at the Jacob Javitz Center is one of the biggest auto shows, timed perfectly for the beginning of spring, and growing in importance. While Detroit's North America International Auto Show kicks off the year and catches the attention of international press, New York City is the biggest […]

Why mess with the best? To make it better. Toyota introduced its next-generation Camry Wednesday at the New York International Auto Show, and judging from what they showed, the new Camry will soon be as ubiquitous as the old. For the past 12 years Toyota's Camry has been the best-selling car in the U.S. The […]

While sports car might stir the emotions, reliable practical transportation is what gets buyers to open their checkbooks, and Hyundai's mid-sized Sonata sedan has been very successful at attracting people who needed reliable, economical transportation. Hyundai's 2015 Sonata has lively styling to excite the heart as well as all the practicality which made the old […]

Fifty years after it started an automotive revolution with the Mustang Ford has announced a Fiftieth Anniversary Limited Edition version of the iconic auto.