NEW YORK—The prosecution continued to call witnesses in the Ghislaine Maxwell sex trafficking trial in federal court on Dec. 8, several of whom corroborated the testimony of previous witnesses.
Only identified by his first name, Shawn was a boyfriend of alleged victim Carolyn, who testified on Dec. 7. Shawn dated Carolyn when she was 14 and he was 17.
Many of the facts presented in his testimony were identical to hers, including how his classmate, Virginia Roberts, was instrumental in Carolyn's employment with Jeffrey Epstein and how she was hired to give him massages and paid in $100 bills.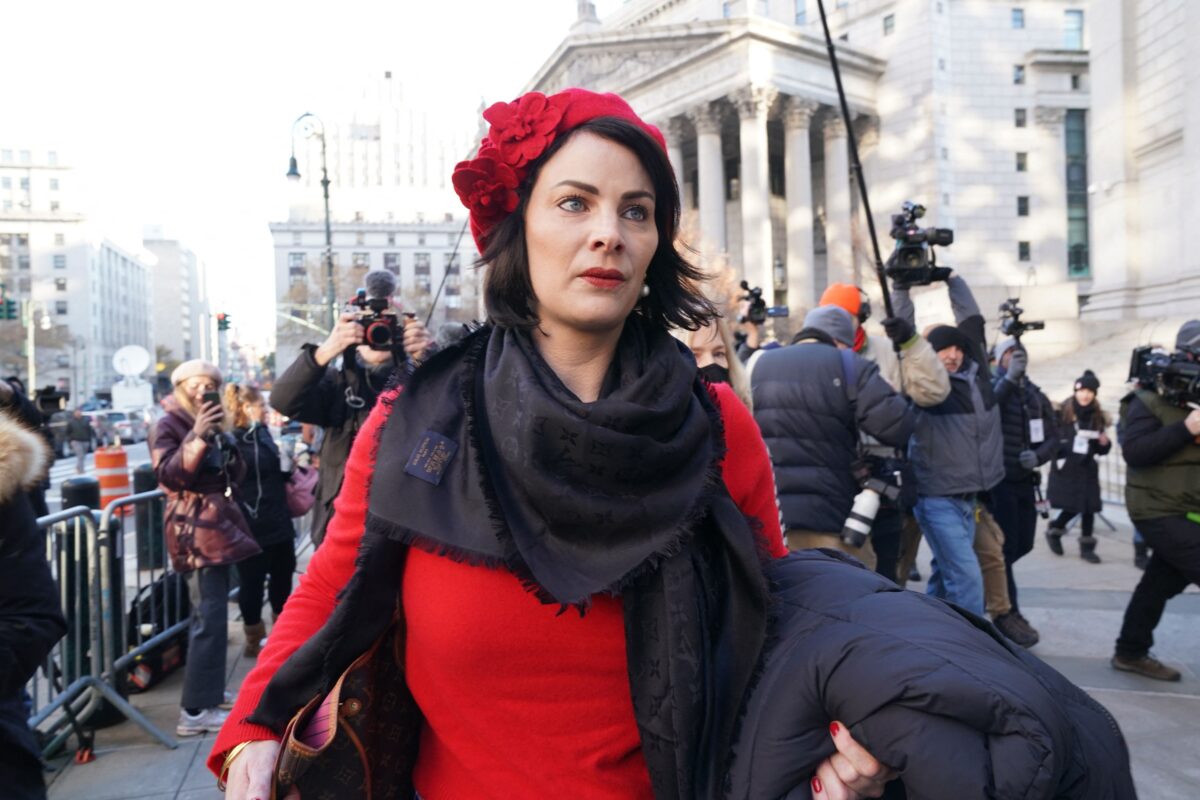 Shawn wore a black T-shirt and a black hoodie. He was very polite to prosecuting attorney Maurene Comey, often answering questions with "yes, ma'am" and "no, ma'am."
He confirmed a gift of lingerie was delivered from Maxwell's New York address to Carolyn in West Palm Beach, Florida.
Shawn disclosed he was convicted in Louisiana for possession of amphetamines and spent three years in prison for illegal possession of a firearm.
Upon cross-examination, defense attorney Jeffrey Pagliuca had Shawn confirm that, as he had stated in previous depositions, a woman who called the cellphone he and Carolyn shared regarding massage appointments for Carolyn had an accent he couldn't identify and it wasn't British.
Other times he referred to it as "a proper foreign accent" and "European, but not French."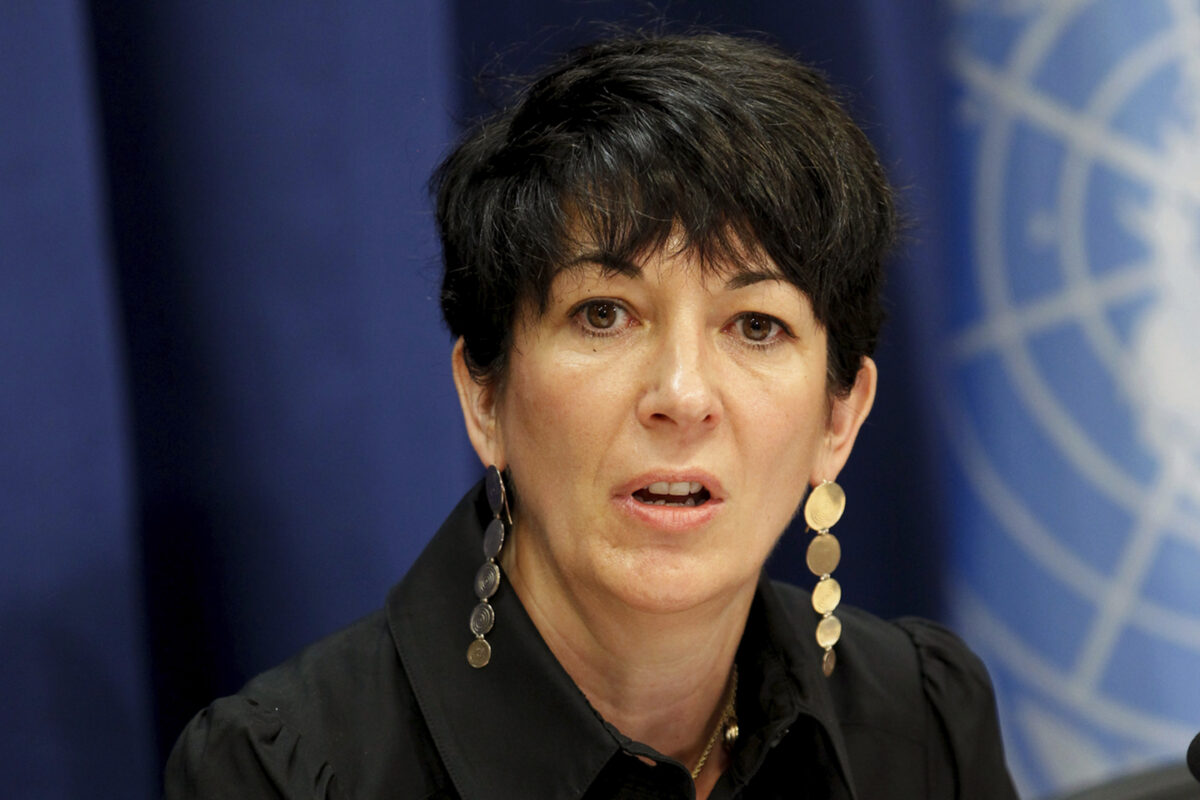 Pagliuca pointed out that in a deposition last month, he stated Maxwell made the calls.
"I'm not sure about that," Shawn said.
He confirmed he never saw or spoke to Maxwell and that some of the cash Carolyn gave him for gas money (he drove her to Epstein's Palm Beach residence) was spent on marijuana, cocaine, and ecstasy.
The next witness, Nicole Hesse, was a part-time employee at the Palm Beach estate.
Her testimony, regarding taking phone messages in the message pads, was identical to Juan Alessi's, who testified last week.
Hesse was presented with one of the pads and recognized messages she wrote, but couldn't comment on the ones she hadn't written.
Pagliuca noted that many of them didn't have dates and times, and said she had no personal knowledge of their accuracy.

"The ones I wrote were accurate," she said.
David Rodgers was another pilot employed by Epstein. Pilot Lawrence Visoski Jr. testified last week. Their testimonies were nearly identical.
Rodgers spoke about meet-and-greets with passengers and how he kept a flight log and a passenger manifest for each flight. As Visoski also stated, Rodgers said he didn't always know the names of every passenger on each flight. Sometimes, he logged them as "PAX" (for unknown passenger) or simply male and female.
Unlike Visoski, however, Rodgers kept an additional personal log, which was admitted into evidence.
Under direct examination by Comey, Rodgers testified that "Jane," the first alleged victim to testify last week, was a passenger on four flights, and that he met her for the first time in 1996. (This would make Jane a minor at the time.)

Comey went over several entries in Rodgers's flight log, which had flight numbers, dates, cities flown from and flown to, as well as passenger names. The pages shown to the public had the names redacted.
In many cases, Jane's actual first name was recorded in the log, but no last name. Only one log had Jane's first and last names, but that was in 2001, making her a legal adult at the time.
Rodgers testified that Roberts flew a total of 32 times.
As the defense did with Visoski, attorney Christian Everdell was able to get Rodgers to say he never saw a minor on a flight without a parent or nanny, he never saw sex acts happen on a flight, he never saw evidence of sex after a flight, and he was free to use the lavatory at the rear of the cabin on Epstein's Gulfstream aircraft.
Rodgers also stated that Jane appeared to be 18 when he met her.
Everdell argued that the names in Rodgers's logbook originated from the passenger manifest. Rodgers agreed that his testimony about flights came from his review of his logbook and not from his memory.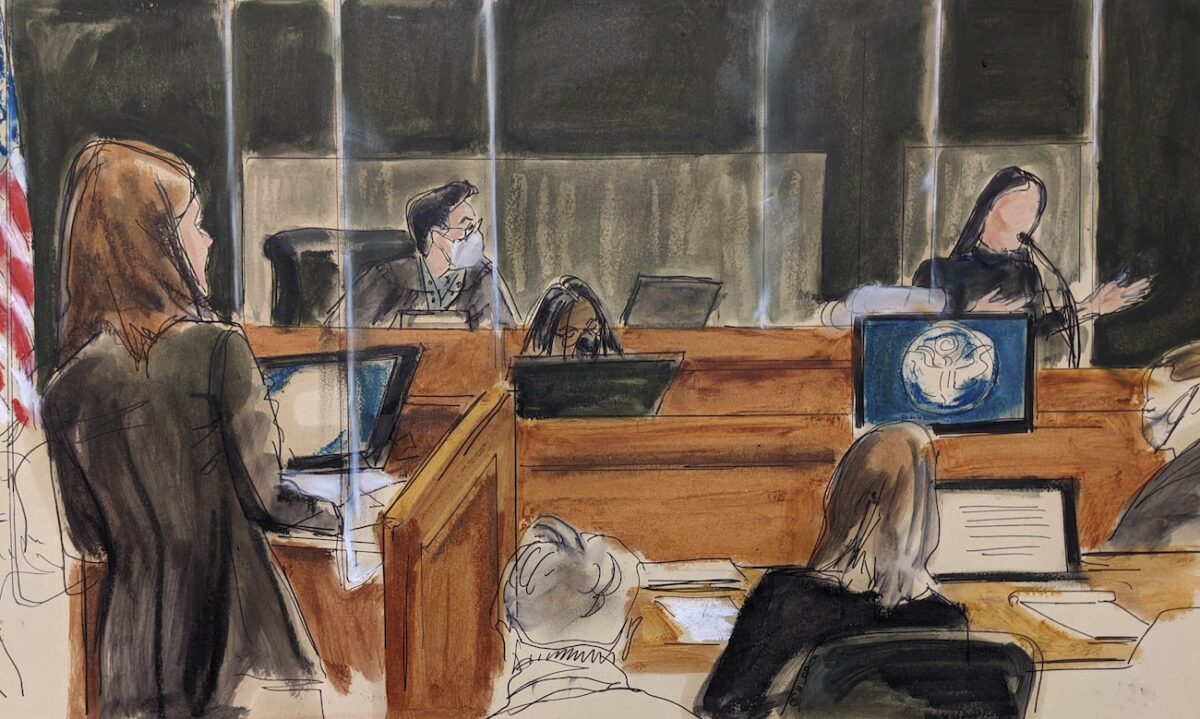 Once again, Everdell used the defense's method of finding contradictions in testimony by cross-referencing earlier depositions.
The defense seemed to score a win when Everdell argued that the first name Jane, with no last name, in Rodgers's logbook could easily have been one of Epstein's assistants with the same name. (The defense successfully argued this last week with Visoski.)
But Rodgers replied those flights were circa 1996 and he didn't meet the other Jane until 2003.
Just as Epstein paid for the private high school and college tuitions of Visoski's two daughters, he also paid for the same tuitions of Rodgers's daughter.
Rodgers said he felt comfortable having his daughter around Maxwell and would have never done so if he had any indication there was abuse happening at the residences.
Under redirect, Comey had Rodgers confirm he met Jane in 1996 and only knew two Janes, solidifying his testimony that Jane, the alleged victim, was on a flight in 1996.
The trial was originally expected to last to the end of December, although the prosecution has indicated it may be ready to rest its case sooner than anticipated.