The Australian Fashion Council has rolled out a new trademark to improve global consumers' awareness of Australian fashion brands.
Leila Naja Hibri, the chief executive of Australia's fashion industry peak body, said that a well-recognised trademark was a solution for international consumers' lack of identification of Australian fashion.
"We feel like this trademark, and the campaign behind it will help identify exactly what we represent," she said in comments obtained by AAP.
Naja Hibri said the new trademark represented a number of characteristics, including "effortless style, raw nature, boundless optimism and fearless innovation," and a progressive social and environmental outlook.
"The Australian Fashion trademark will be a driving force in building the industry's growth trajectory to deliver substantial economic, social and environmental gains over the next ten years," she said.
The trademark, which will come in the form of a digital marker rather than a clothing tag, was created with less than $1 million (US$693,000) in government funding and introduced at Sydney Fashion Week on May 9.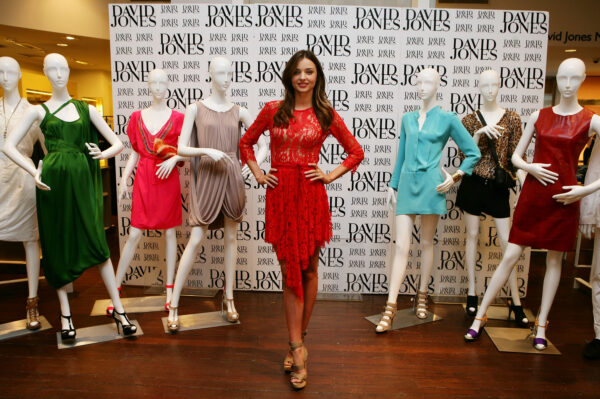 If a local brand wants to be certified by the Australian Fashion Council, it must pass a compliance test and satisfy the certification requirements.
The compliance test requires the applying brands to meet two of the following four criteria: being Australian made, being Australian owned, having Australian majority employees and paying tax in Australia.
Naja Hibri said she had the confidence that the certification process would be sufficient to filter out overseas competitors while allowing authentic Australian brands to be certified.
The chief executive also turned down the idea of frequently auditing the certification, saying that an honour system would be enough for the small domestic fashion industry.
Meanwhile, a report prepared by global accounting firm Ernst & Young for the Council indicated that the Australian fashion industry had the potential to grow by $10.8 billion over the next ten years to reach a total value of $38 billion by 2032. It is also expected that an extra 86,000 jobs will be generated during the same period.
In addition, the Council wants the federal government to invest $69 million to promote the new trademark internationally, enhance manufacturing capabilities, narrow skill gaps, and establish a circular clothing economy.
The Council will wave the certification fee for the first year; however, brands will have to pay licensing fees if they want to keep the trademark after that.