New Orleans is now the murder capital of the United States, according to newly published data from the Metropolitan Crime Commission (MCC).
Homicides are up by 46 percent year over year, up 78 percent since 2020, and up 141 percent since 2019 according to data from MCC, which tracks crime rates and aims to reduce them as well as expose corruption.
An analysis by Fox News of data from the commission shows that there have been 52 homicides per 100,000 residents as of Sept. 11, meaning the city has overtaken St. Louis as the murder capital.
However, a separate analysis by The Wall Street Journal of data from the Major Cities Chiefs Association (MCCA), a professional organization of police executives, pegs that number at 41 murders per 100,000 people.
Overall, there have been 205 homicides this year alone, as of Sept. 11, according to MCC, although that figure has since increased to 208 following a recent double homicide in Treme and the killing of a 17-year-old in New Orleans East over the weekend.
In St. Louis, there have been almost 45 homicides per 100,000 residents as of Sept. 17, according to data from the St. Louis Police Department cited by Fox.
In contrast, there have been nearly 18 homicides in Chicago per 100,000 residents and 3.5 homicides per 100,000 in New York City.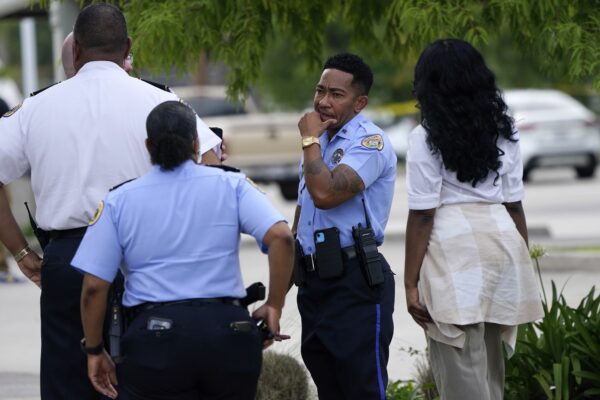 Long-Term Impact on City
Elsewhere, carjackings in New Orleans are up 14 percent year on year, while armed robberies are up 42 percent, according to MCC. Shootings have declined by 8 percent year on year but are up 100 percent since 2019, according to the data.
"The barometer that many jurisdictions use to measure how effective their law enforcement is and how safe their city is, is the homicide rate," Metropolitan Crime Commission President Rafael Goyeneche told WWLTV. "So, what you don't want to be, you don't want to be in the top 10."
Goyeneche also noted that being the homicide capital of the country will not only impact the quality of life for those living in New Orleans but it will also have devastating economic consequences for the city as people flock to safer locations.
"You'll see more people that are choosing not to live here," Goyeneche said. "You see more people that are looking for other employment opportunities. Other cities are recruiting businesses and conventions and tourists and they're using our crime rate numbers against us to obtain an advantage."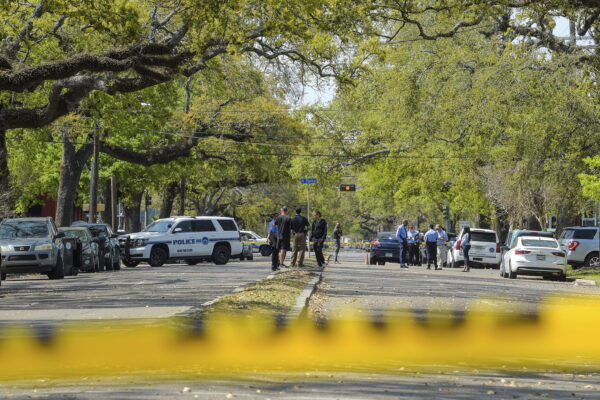 Police Defunding, Staff Shortages
Goyeneche told local TV station WDSU that the majority of the violent crimes were being committed in two main police districts: New Orleans East and Central City.
He noted that a 50 percent reduction in crime in those two districts would result in a 25 percent reduction in violent crime across the entire city of New Orleans.
The former head of the New York City Police Department's patrol division Fausto Pichardo was recently hired by New Orleans to help create policy changes for New Orleans Police Department to better help tackle rising crime.
The latest data come after a midyear comparison survey from MCCA showed that violent crime has soared across the United States this year but that there was a drop in homicides.
Overall, violent crime increased by just over 4 percent in 2022 when compared to the same time period in 2021, according to MCCA figures, while homicides declined by 2 percent year over year.
That same report noted that the decline in homicides was not seen throughout the entire country, though, with Atlanta, Baltimore, Dallas, Phoenix, and New Orleans all seeing a spike in homicides this year.
The latest figures coincide with an ongoing push to defund police departments across the country and staffing shortages.