New Chinese Party Leadership Makes Reform Hopes Bleak
November 20, 2012 8:22 pm Last Updated: October 1, 2015 11:49 am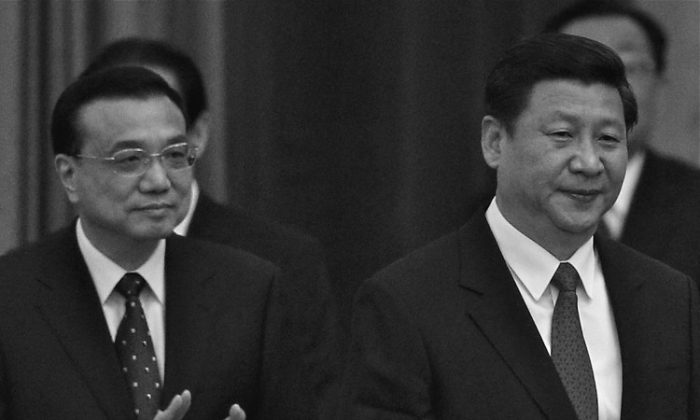 NEWS ANALYSIS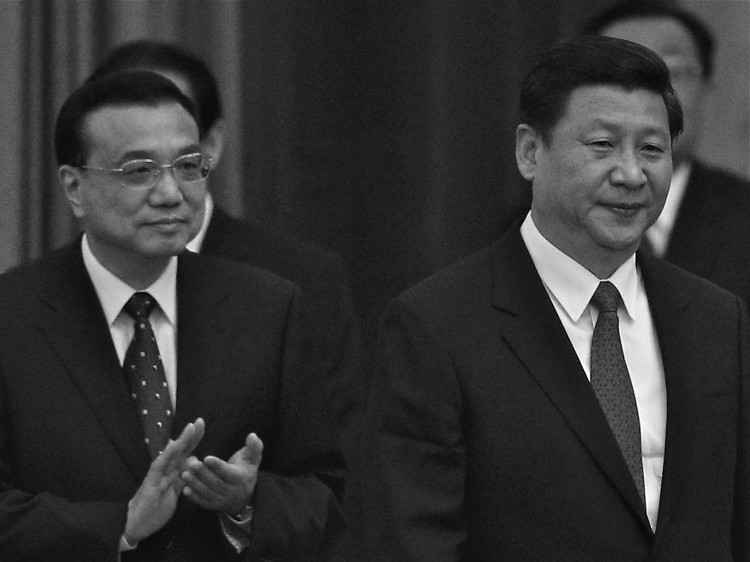 The swearing in of the Chinese Communist Party's new leadership, including the appointment of five new personnel to the Politburo Standing Committee—several of whom are loyalists to a former hard-line Party leader—has shattered hope for reform in the country, according to many analysts of China's political system.
Analysts note that a number of reform-minded Party cadres were shut out, while conservatives were ushered in, and they thus worry that new Party leader Xi Jinping and his Premier Li Keqiang won't be able to call the shots as decisively as needed to push through reforms. These observers fear that any attempts at reform, should they exist, will likely be hampered by the need to defer to these other Politburo Standing Committee members and the vested interests they represent.
Xi's predecessor, Hu Jintao, was also made to show deference to Jiang Zemin, the former regime leader, and head of a powerful faction. Jiang was able to play a strong role in the personnel arrangements for the Standing Committee at the recently concluded congress.
According to Chen Pokong, a U.S.-based political commentator, the appointments of Standing Committee members is entirely undemocratic. They are often designated by former Party heads and through horse-trading behind closed doors.
This gerontocracy will make it hard for China to reform its political system, Chen told NTD Television, a mostly Chinese-language, independent broadcaster in New York.
The prospect that no reform will come is troubling to scholars, given the momentous issues that are on the table.
Are They Serious?
The kind of reforms that will be required to maintain a reasonable level of growth in China's economy inevitably touch on politically sensitive topics.
Kenneth Lieberthal of the Brookings Institution calls some of these "important and low-hanging fruit," or "things so obviously so counterproductive at this point, that if they don't do these, you wonder what they're doing." Lieberthal spoke at a recent event at Brookings in Washington.
Lieberthal named three basic reform policies. First, to eliminate the hukou, or household registration system. "It's the greatest source of inequality of wealth in China. How do you move to household savings and spending if you maintain a system that prevents 300 million people in cities from making serious money, acquiring serious property, and exercising the rights of citizens? They have to fundamentally eliminate the system," he said.
A second is to change the one-child policy to a two-child policy. The current system is a "catastrophe demographically," Lieberthal said. "If they can't do that at this point, you have to wonder about their ability to take on anything politically sensitive."
A final change is to establish a legal framework where nongovernmental organizations can operate freely. This will be crucial to the environmental improvements that China needs. Currently, Lieberthal said, "Interests are built around polluters. … It needs pressure from the bottom to move seriously."
All these shifts, and more, are needed to "bend the curve" on where China and the Chinese economy will be a decade from today. "They have to make some major decisions that they've already outlined but haven't implemented … or if you look at the curve, they're in deep, deep trouble ten years from now."
Barriers to Reform
Unlike in Western countries where a president or prime minister can choose his or her cabinet—or even, for that matter, ancient China, where trusted advisers could be put into key roles—Chinese Communist Party leaders have to accept the colleagues they receive that resulted from compromise with powerful elders and political struggle.
Hu Jintao has been criticized for being an incompetent Party leader who was under the shadow of Jiang Zemin. Chen Pokong says he failed to pursue reform measures because his hands were tied.
Xi Jinping will also have to contend with competing interests, and the "Cabinet" serving alongside him may not be keen to implement his ideas.
As The Epoch Times has previously reported, the biggest issue dividing the leadership of the Chinese Communist Party involves responsibility for the persecution of the spiritual discipline Falun Gong.
Jiang Zemin's faction has sought to remain in power in order to avoid being held accountable for crimes against humanity committed against Falun Gong practitioners. The Jiang faction's need to remain in control has resulted over the last several months in sometimes open struggle breaking out among Party leaders.
With several of the new Standing Committee having strong ties to Jiang, the chances of the Standing Committee acting to change policy toward Falun Gong seem remote.
In addition, there have been long-standing differences about ordinary political reform.
Outgoing Premier Wen Jiabao, for example, regularly advocated political reform, while Wu Bangguo, a powerful Party leader, pronounced the "Five Nos": no multiparty elections, no pluralism, no separation of powers, no federal system, and no privatization.
Reform thus went nowhere, Chen said.
Hu Ping, editor-in-chief of the dissident magazine Beijing Spring, told NTD that corruption is so rampant in China that the majority of Party officials will face investigation if new leaders introduce reform. They therefore doggedly resist any kind of democratic reform, Hu Ping said.
Democracy activist Mou Chuanheng said that most congress representatives have benefited from the "socialist system with Chinese characteristics," and they fear that political reform will threaten their absolute leadership.
Xi Jinping and Li Keqiang won't be able to break such a rigid and hardened Party environment even if they want to make their mark and do things their way, Mou said.
China's hope for reform therefore can only come from the people. Only when the people show their muscle and exert enough pressure can the Party's closet dissidents join with them and break the pattern, Mou said.
Matthew Robertson contributed reporting.
The Epoch Times publishes in 35 countries and in 19 languages. Subscribe to our e-newsletter.
 Editor's Note: When Chongqing's former top cop, Wang Lijun, fled for his life to the U.S. Consulate in Chengdu on Feb. 6, he set in motion a political storm that has not subsided. The battle behind the scenes turns on what stance officials take toward the persecution of Falun Gong. The faction with bloody hands—the officials former CCP head Jiang Zemin promoted in order to carry out the persecution—is seeking to avoid accountability for their crimes and to continue the campaign. Other officials are refusing any longer to participate in the persecution. Events present a clear choice to the officials and citizens of China, as well as people around the world: either support or oppose the persecution of Falun Gong. History will record the choice each person makes.
Click www.ept.ms/ccp-crisis to read about the most recent developments in the ongoing crisis within the Chinese communist regime. In this special topic, we provide readers with the necessary context to understand the situation. Get the RSS feed. Who are the Major Players?