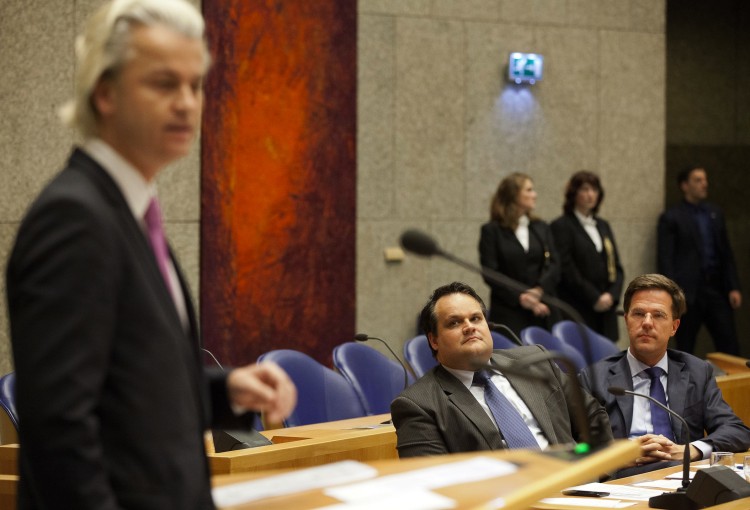 Political parties in the Netherlands reached an agreement on budget cuts on Thursday, just a day after the government coalition collapsed over the issue.
Caretaker Prime Minister Mark Rutte and his liberal the People's Party for Freedom and Democracy, and coalition party, Christian Democratic Appeal, received enough support from three opposition parties to form a narrow majority giving them enough votes to push through the budget package. 
The cuts agreed to on Thursday are expected to bring the country's budget deficit down from 4.5 percent of GDP to 3 percent, the maximum legal limit according to European rules.
The agreement was reached in just one day, after seven weeks of budget negotiations with former coalition partner Geert Wilders and his far-right Freedom Party. The government collapsed last Saturday after Wilders walked out of the negotiations.