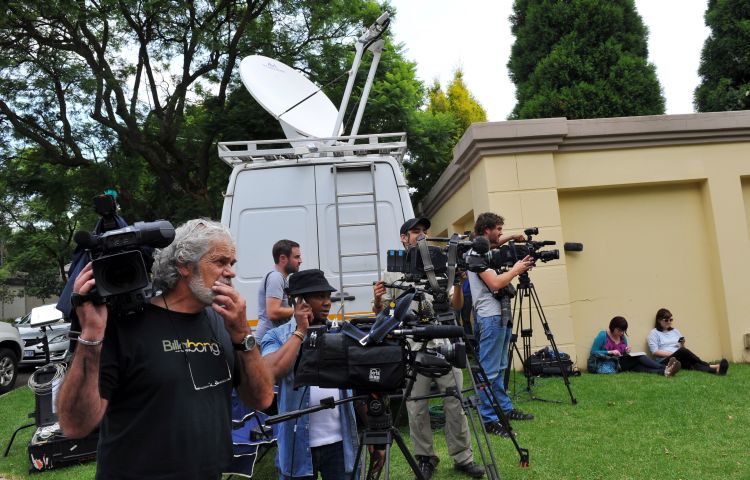 Former South African President Nelson Mandela was discharged from the hospital on Sunday after he was admitted the day before.
"The doctors have decided to send him home as the diagnostic procedure he underwent did not indicate anything seriously wrong with him," reads a statement from the office of South African President Jacob Zuma.
Zuma told the South African Press Association (SAPA) that Mandela, a 94-year-old Nobel Peace Prize winner, was admitted to solve a longstanding, abdominal complaint.
"The doctors have assured us that there is nothing to worry about and that Madiba is in good health," Zuma told the broadcaster, referring to his clan name.
After news that Mandela, the country's first post-apartheid president who served from 1994 to 1999, was admitted to hospital, photographers and journalists rushed to various Johannesburg hospitals to try to locate him.
Defense Minister Lindiwe Sisulu said Mandela did not undergo any intensive procedures. "He had a laparoscopy … an investigative laparoscopy," SAPA reported her as saying, referring to the procedure when surgeons insert a small lighted tube through a small incision in the belly to view internal organs.