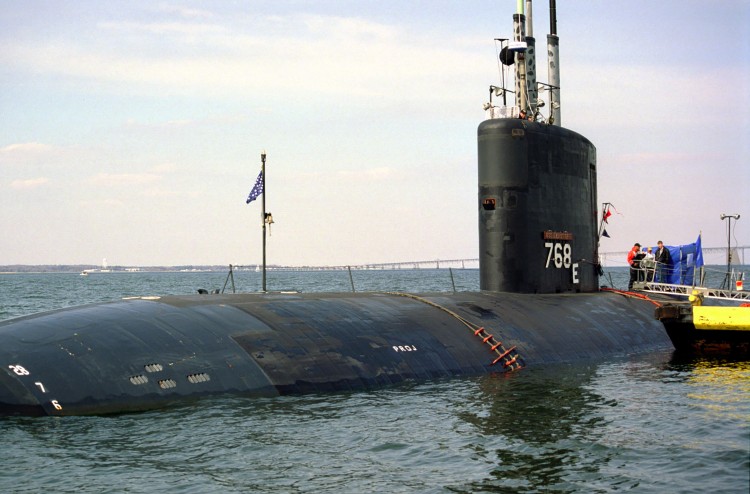 The military is faced with tightening budgets, with each branch having to make difficult cuts while still getting the job done. A problem is that when purchases are spread out over several years, prices increase, and they risk coming up short.
The Navy says it is now facing this problem with purchasing submarines—essential platforms that go beyond attacking ships from underwater. They're essential tools for Special Operations, which will be playing a central role in the new overall strategy for the military. Submarines—particularly the expensive, nuclear-powered ones—are used for just about everything: from reconnaissance, to deploying Special Operations Forces (SOF), to launching covert strikes.
Submarines also have high-tech systems built in that can work alongside fifth-generation fighter jets to collect data over targeted areas.
What the Navy is mainly looking at right now are nuclear-powered fast attack submarines (SSNs). During the Cold War these were assigned for anti-submarine warfare, but their roles in gathering data and deploying SOF "were reportedly important on a day-to-day basis as well," states an April 2 report from the Congressional Research Service (CRS).
The Navy is asking Congress to approve a nine-year schedule to purchase submarines between fiscal year 2014 and fiscal year 2018: one the first year, and two each year after. They're also requesting funds for two SSNs in fiscal year 2013.
The problem is that SSNs are really expensive, with the price tag for acquiring two SSNs in fiscal year 2013 costing more than $5.1 billion.
Supporters say the nine-year plan is good since the planned purchases mean lower, fixed costs. Skeptics say its uncertain whether a conflict would come about that would necessitate the ships, and although buying each one individually is more expensive, it gives more flexibility to respond to what's needed, according to the CRS.
With budgets getting tighter across the whole military, the high cost of the SSNs is raising debate over how many are actually needed. Estimates range from around 37 to 55, but the Navy seems set on getting around 48 of them.
Still, even the higher numbers are significantly less than where they used to be. Through most of the 1980s, the Navy planned to get 100 SSNs, and this peaked at 98 boats in fiscal year 1987. But this declined "in a manner that has roughly paralleled the decline in the total size of the Navy over the same time period," states the CRS report.
By fiscal year 2011, only 53 SSNs were in service, but there was not enough money to maintain them.
This is also a concern with plans to build new ships, as parts need to be replaced as they get older, and replacing some of the systems (for example, the onboard nuclear systems) is expensive. Even so, maintenance costs much less than buying new ships, so the Navy is seeing if they can restore some of the older ships—which should bring in two more SSNs.
In terms of the bare necessitates, the Navy has around 10 SSNs deployed each day, but if there were a large war, they would need an estimated 35 on the water at any given time.
Fewer ships means longer missions, and since they also need to factor in maintenance and the potential of losing ships during war, 48 ships still cuts it close. This is where things get tight. According to the CRS, even one additional SSN can make a big difference.