The U.S. Navy has identified one dead and nine missing after their ship, USS John S. McCain, collided with a commercial vessel on Aug. 21.
The search for the missing sailors was suspended Thursday after a nearly 80-hour effort by the United States and its international partners, according to a statement from the Navy.
Search and rescue teams combed a 2100-square-mile area in search for the sailors. Their ship collided with Liberian-flagged merchant vessel Alnic MC.
Divers recovered the remains of 22-year-old Kenneth Aaron Smith of Cherry Hill, New Jersey. He was an electronics technician, 3rd class.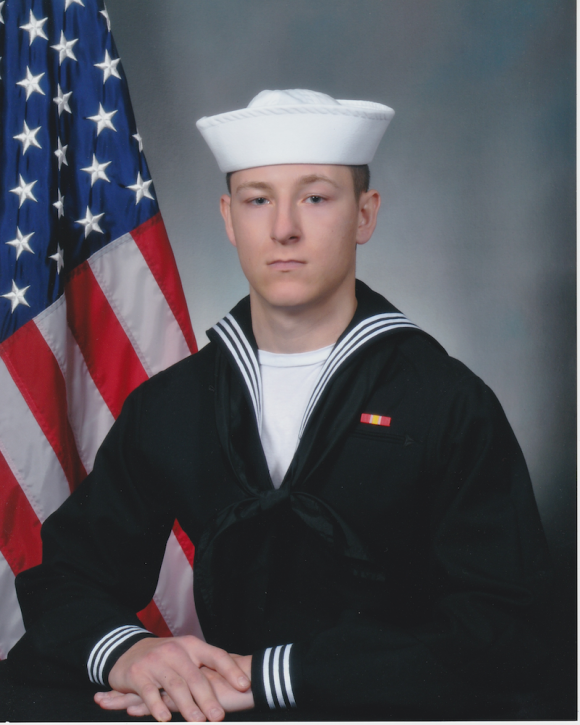 The Navy also released names and photos of the missing sailors.



An international search-and-rescue operation involving aircraft, divers and vessels from the United States, Singapore, Malaysia, Indonesia, and Australia had been looking for the missing sailors over an area of about 5,500 square kilometers around the crash site.
The U.S. Navy on Tuesday found remains of missing sailors inside sealed sections of the damaged hull of the John S. McCain, which is currently moored at Singapore's Changi Naval Base.
Earlier on Thursday, the Navy said a medical examination of human remains found by the Malaysian navy about eight nautical miles northwest of the collision site were not one of its missing sailors.



Singapore's Maritime and Port Authority said the multi-agency search and rescue operation was suspended from 9 p.m. local time on Thursday. Singapore will continue to support the U.S. Navyin their search on the warship, it said.
The pre-dawn collision on Monday was the fourth major accident for the U.S. Pacific Fleet this year and has prompted a review of its operations.
The Navy on Wednesday removed Seventh Fleet Commander Vice Admiral Joseph Aucoin from his post, citing "a loss of confidence in his ability to command" after the run of accidents. Aucoin had been due to step down next month. Rear Admiral Phil Sawyer takes command of the fleet.


This week, the U.S. Navy flagged plans for temporary and staggered halts in operations across its global fleet to allow staff to focus on safety.
On Wednesday, Seventh Fleet ships deployed at a facility in Yokosuka, Japan, participated in a one-day operational pause in which officers and crew underwent fresh risk management and communications training.
The Seventh Fleet, headquartered in Japan, operates as many as 70 ships, including the U.S.Navy's only forward-deployed aircraft carrier, and has about 140 aircraft and 20,000 sailors.
Reuters contributed to this report.
From NTD.tv