Anthony Quinn Warner, the person of interest in the Nashville Christmas Day bombing, died at the scene, and his DNA was found at the site of the explosion, according to a U.S. attorney and an FBI official.
U.S. Attorney for the Middle District of Tennessee Don Cochran said on Sunday in a press conference that Warner, 63, parked a vehicle on a street in downtown Nashville on Dec. 25, then allegedly broadcast a warning before the explosion.
Cochran stated that Warner "is the bomber," and "he was present when the bomb went off," adding that he "perished in the bombing."
Douglas Korneski, the FBI's special agent in charge of the Memphis Field Office, added that there is no indication that anyone else was involved in the explosion. Hours of surveillance footage was reviewed by officials, which was used in making the determination that Warner was the lone individual involved, he said.
Korneski said that DNA examinations of tissue samples found at the blast were consistent with those of Warner. However, he called on anyone who may have known Warner to reach out to them about a possible motive.
Investigators are looking at "any and all possible motives," Korneski said. Cochran said officials are continuing to investigate.
Earlier, police confirmed Warner was likely involved in the blast. FBI agents and other law enforcement officials were seen searching a property said to belong to him.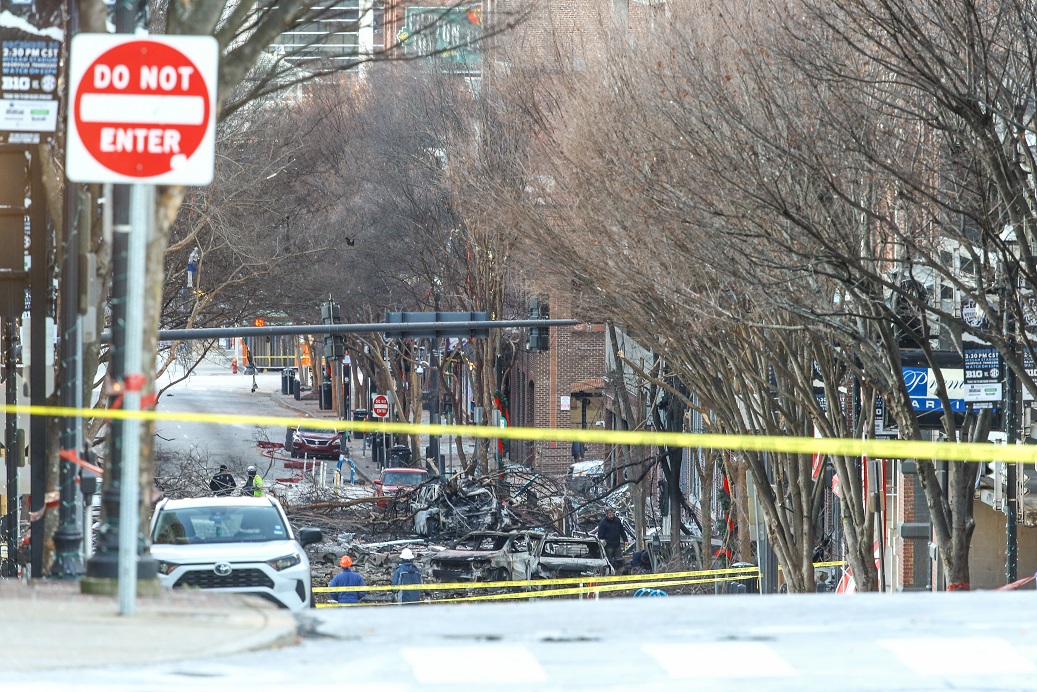 According to public records, Warner had lived at a home in Antioch, southeast of Nashville, that was searched on Saturday by FBI and U.S. Bureau of Alcohol, Tobacco, Firearms and Explosives officials following the huge Christmas Day blast.
Federal agents have said they are following up on more than 500 leads, and are working to identify what appear to be human remains found in the wreckage.
Earlier in the day, Nashville Mayor John Cooper told CBS News' "Face the Nation" he believed there was a connection between the bombing and the AT&T building nearby. The blast took down AT&T service in the region; the company said Sunday that it is still working to restore it.
Steve Fridrich, owner of Fridrich & Clark Realty in Nashville's Green Hills neighborhood, said he spoke with agents after the company told the FBI he had worked there.
Fridrich said that for four or five years Warner had come into the office roughly once a month to provide computer consulting services, until this month when Warner told the company in an email that he would no longer be working for them. He gave no reason, according to Fridrich.
"He seemed very personable to us—this is quite out of character I think," Fridrich told the newspaper.
Reuters contributed to this report.