The mother of Mollie Tibbetts, who was allegedly killed by an illegal alien, has let a relative of her daughter's accused killer move into her family's home in Iowa.
A widespread search was launched for Tibbetts, a 20-year-old University of Iowa student after she went missing on July 18 during a jog.
Cristhian Bahena Rivera, an illegal alien who was working in the area under an alias, told investigators that he spotted Tibbetts, parked his car, and started running behind her and then alongside her.
A scared Tibbetts told him "I'm gonna call the police" and grabbed her phone.
"Rivera said he then panicked and got mad and that he then 'blocked' his 'memory' which is what he does when he gets very upset," investigators stated.
"He doesn't remember anything after that until he came to an intersection [back in his car]," investigators stated.
Tibbetts was found with multiple stab wounds.
Tibbetts' Mother Reveals Move
Laura Calderwood, Tibbetts' mother, refused to condemn Rivera and instead welcomed another illegal alien, Ulises Felix, into her home.
Felix's parents worked with Rivera at a dairy farm in Brooklyn but fled the area to Illinois shortly after Rivera was arrested.
Felix stayed behind and Calderwood welcomed the distant relative of Rivera into her home, she told the Washington Post, after her son Scott asked her to.
Felix, 17, told Calderwood that Rivera "was a pretty funny dude … always messing around."
"My mom took care of him for a while, and she fed him every day," he said. "He was so busy sending money back to his parents, trying to help them build a house."
Felix didn't say why he thought the boyfriend of his cousin killed Tibbetts.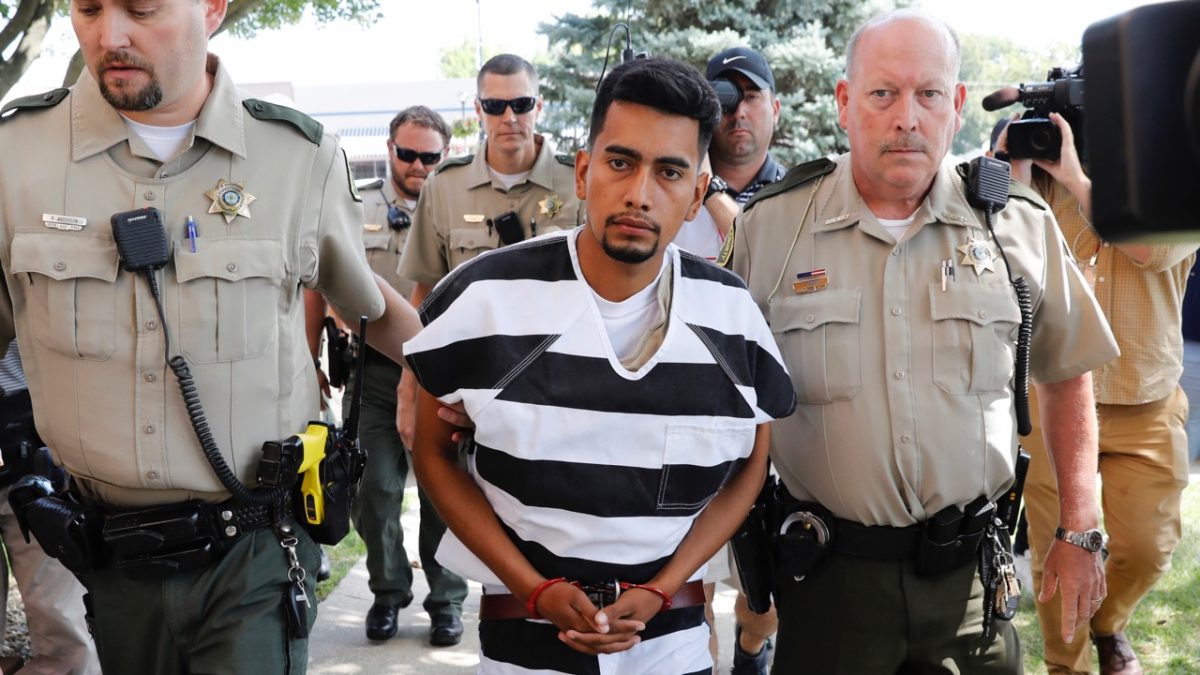 Rivera Used Fake Name and ID
Yarrabee Farms co-owners Craig Lang and his son, Dane Lang, said that Rivera "was not who he said he was."
Dane Lang revealed on Aug. 22 at a press conference that Rivera had allegedly used a fake name and a state-issued government ID and social security number when applying for employment.
"What we learned in the last 24 hours, is that our employee was not who he said he was," Dane said at the press conference. "There will be plenty of time to discuss immigration but however, now is not the time. Now is a time to grieve and remember Mollie and her family."
Rivera, who was introduced to the farm by a former girlfriend, was employed to work on the day-to-day operations with the cows, according to the news website. Dane said the 24-year-old was a good employer who showed up on work on time and cooperated with other employees.
According to a report by the Treasury Inspector General for Tax Administration released in 2017 stated that illegal immigrants steal hundreds of thousands of legal identities to gain employment. Up to 29 million illegal aliens are living in the United States, according to researchers at Yale University.
Craig Lane, who was a former Republican candidate for Iowa's secretary of agriculture, used the opportunity to call for better immigration laws to vet people who were coming into the country.
"During my campaign, I talked about the need for a comprehensive, traceable worker program for this country," he said. "And that an immigration law that needs to identify the people that are here, identify where they live, what the work is and these people have to live within the laws of the land."
He added, "That is the kind of immigration system we need not only for agriculture but for many other industries within the state."
Epoch Times reporter Janita Kan contributed to this report.
From NTD News