Having lost hope in humanity, a woman from Germany embarked on a lone trek across the Pacific Crest Trail, unbeknownst of the danger that lay ahead. Thankfully, a concerned stranger she encountered while hiking saved her from a life-threatening situation and, amazingly, helped restore her faith in humanity.
On Oct. 22, 2018, German hiker Katharina Groene, 34, was hiking the Cascade Mountains in Washington, on her way to the Canadian border, when she ran into Nancy Abell, a Snohomish County resident.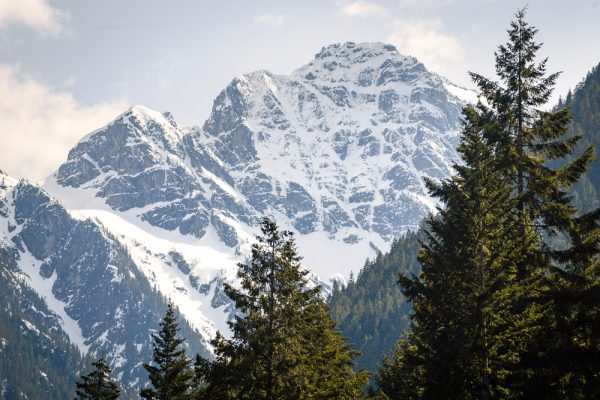 Not only did Abell give Groene a ride to Stevens Pass, she also offered the unfamiliar hiker some advice—to give up on the trek due to the heavy snowstorm that was about to hit the region.
"She was from Germany. She had no idea what she was getting into," Abell told CBS News.
Abell kept talking Groene out of her plan, telling her, "If you were my daughter I wouldn't let you do this."
"I knew she didn't have snowshoes and I knew she'd be up there by herself," Abell said at a press conference. "I'd been through a storm in the same area and we couldn't go anywhere for three days. It was terrifying."
Wanting her to back out of her plan, Abell even hiked with Groene for a few miles.
However, Groene, who started her journey in May, was adamant that she was going to finish the trail. She had walked 2,500 miles and had only 150 miles left to go.
So, Groene continued her way up north while Abell returned home to Sultan, Washington.
Days went by, and Abell couldn't help but worry about Groene as she monitored the weather. She was on edge when she learned that 2 feet of snow was expected to pile up in the mountains.
Having a hunch that Groene might be in danger, Abell alerted the police on Oct. 29.
"I was really stressed out. I felt really compelled that I really needed to get help for her," Abell said.
Abell was spot on. Groene was trapped in North Cascades's Glacier Peak with little food supplies.
"I wasn't sure if I'd make it out at all. My food was running out," Groene said.
Groene attempted to call for help in vain and "left messages on her phone apologizing to her friends and family for dying on the PCT."
Katharina's tracks spotted in the snow on the PCT at 5500 ft elevation.
Luckily, the Snohomish County Helicopter Rescue Team was notified of Groene's possible whereabouts, thanks to Abell.
"[Abell] had a pretty good idea in her mind of where [Groene] would be based on weather and the amount of weight she was carrying," Sgt. John Adams of the search and rescue team said.
With information from Abell, pilots flew the rescue helicopter SNOHAWK1 in the horrifying weather to search for Groene, and eventually, they found her after noticing human footsteps in the snow.
"SnoHawk 1 was launched on Oct 29 and the aircrew was able to locate Katharina by finding her tracks in the snow," Snohomish County Helicopter Rescue Team wrote on Facebook. "She was cold and wet at the 5,000 foot level on Glacier Peak, in the snow. She had lost part of her shelter system and two sets of gloves."
"I spotted her right in the tall timbers, she had come into a little opening," one of the pilots on SNOHAWK1 Einar Espeland said at the press conference.
Groene was eventually airlifted to Duvall, Washington, for treatment. Police said if Abell didn't intervene, Groene "would have most likely died in the mountains."
Having her life saved by Abell—a woman who barely knew her—Groene's faith in humanity was restored.
"Someone cared," Groene said.
As to why Abell went all out to help Groene—a total stranger—the mother, who had an adventurous daughter of Groene's age, said, according to ABC News, "How could I not?"
Groene reportedly stayed with Abell till she was well enough to return to Germany.
Kudos to Abell for saving Groene's life and showing her that humanity is beautiful!
Watch the video: