Shelly Wall and her husband, Rob, were overjoyed to learn that they were expecting a baby boy in 2011. But that initial excitement was completely derailed by the news that their growing baby had spina bifida and damaged brain tissue.
Yet despite the heart-shattering diagnosis, the couple from Cumbria, England, steadfastly refused to abort their child.
Now eight years on, far from their gloomy expectations, their child Noah Wall is a curious, capable boy with grand ambitions. His incredible brain, having formed only 2 percent of its capacity at birth, amazingly grew to 80 percent by the time Noah was 3.
This is his story so far.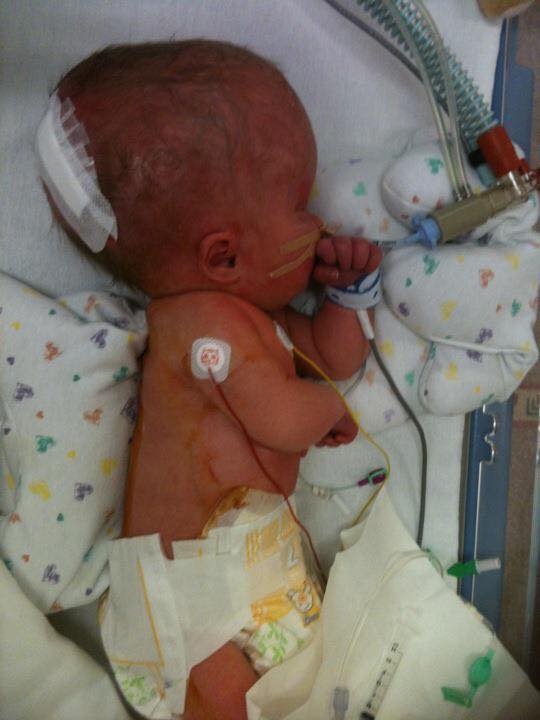 A heartbeat is all that matters
"It wasn't until around the 12 week scan that they knew something just wasn't quite right," Shelly told The Epoch Times in a video interview. "I said, 'Does the baby have a heartbeat?' And they said, 'Yes.' And I said, 'Well, that's all that matters to us.'"
Shelly and Rob were referred to the RVI Hospital in Newcastle, where their baby was diagnosed in utero with spina bifida and hydrocephalus, plus one more shocking revelation: the baby was missing part of his brain.
One back quarter had been destroyed filled with fluid, Shelly explained. Three weeks later, the other side was completely gone.
Doctors did not expect the baby to survive and advised the couple to consider an abortion. Having refused, Shelly said, "And I don't want to be offered a termination every time we come to the hospital." They were presented with the procedure a total of five times before the medics backed down.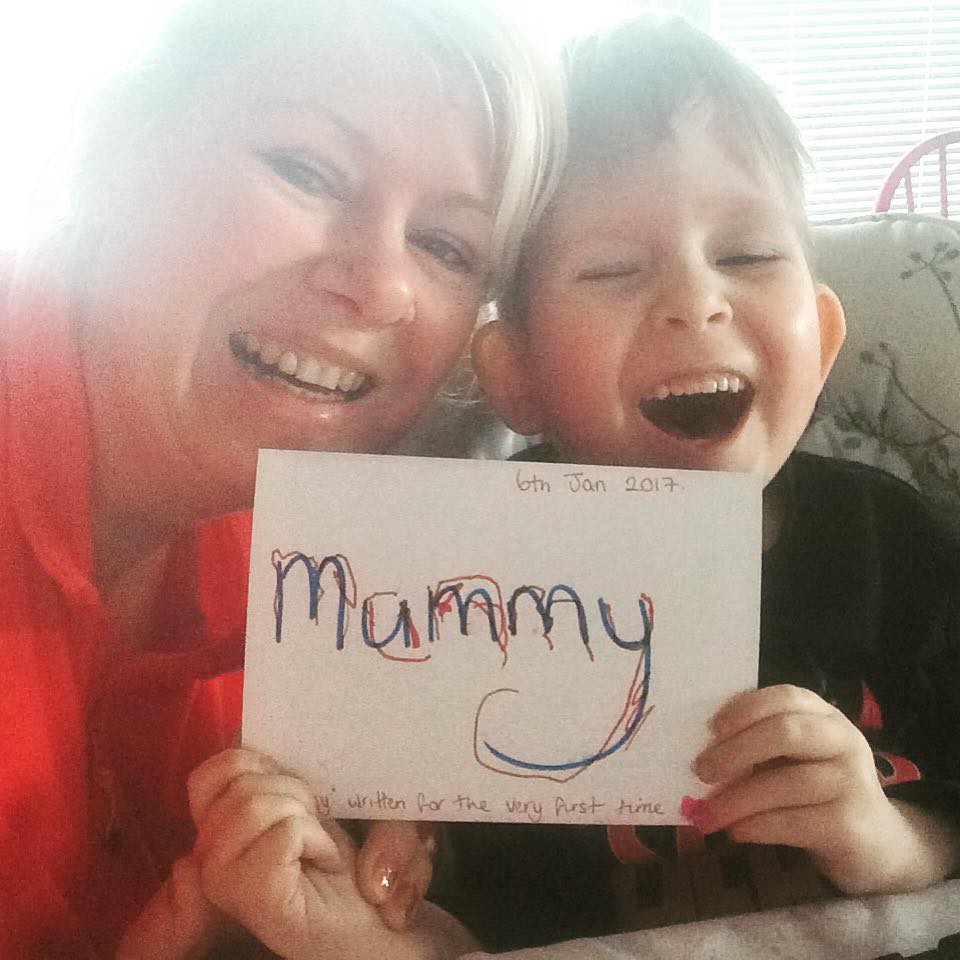 "We felt absolutely devastated," said Shelly, "but we always remained very, very positive … all we had was hope, that was it."
Shelly and Rob decided to plan Noah's funeral before the birth, not knowing how long they may have with their baby boy after he came into the world. "We wanted to spend it all as a family," Shelly said.
Picking their baby's name also offered respite.
Shelly wanted a royal name like Harry or Henry or George.
And then they walked into a toy shop, and amidst the piles of toys, they saw a miniature Noah's Ark. "We just stood there, me and my husband, and I looked at him and I went, 'That's the name,'" she shared. "And we just cried, in the middle of the shop. We just held each other and cried."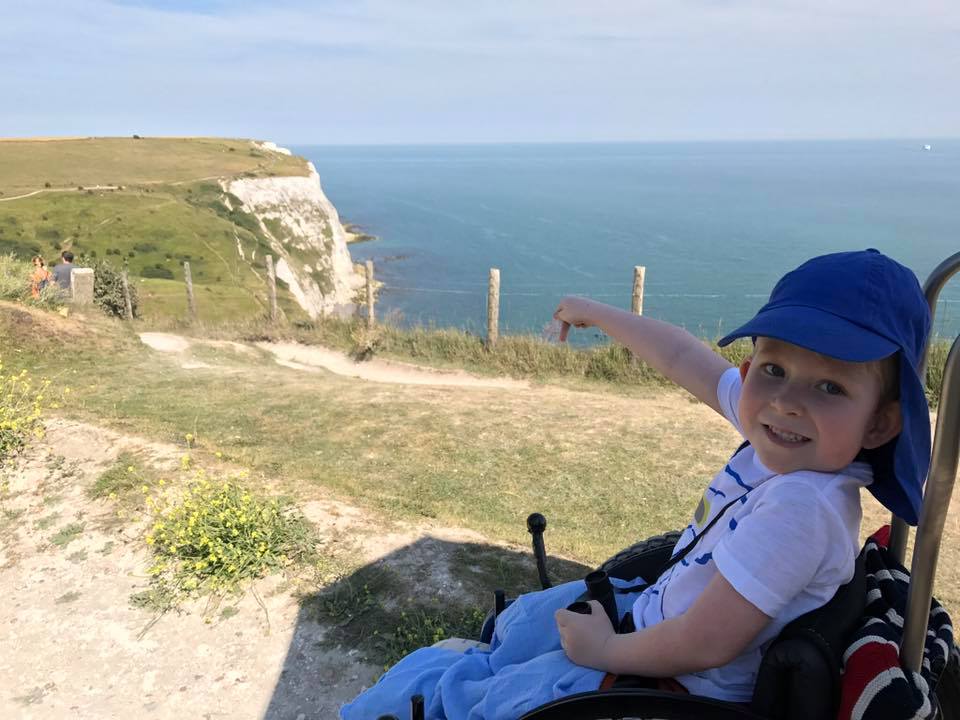 Baby Noah's birth
On March 6, 2012, Shelly had an emergency cesarean section at Newcastle's Great North Hospital.
She described the operating room as "very, very quiet" in anticipation of Noah's arrival. And then Noah emerged and unleashed a "life-affirming" scream. "But then we didn't hear anything," Shelly recalled, "and we just cried to think, was that it?"
The baby was placed on oxygen and laid on his side to protect the lesion on his back caused by spina bifida. He was paralyzed from the chest down, but he was alive, and he was breathing.
Four hours later, Shelly requested to be taken to the NICU, where she ducked her head inside Noah's incubator and leaned in for a kiss. "His first kiss," she remembered.
It wasn't until Noah was 6 weeks old that doctors confirmed he had been born with only 2 percent of his brain. To date, Noah has undergone upward of eight procedures to help with his health issues—Shelly and Rob have lost count, referring to the hospital as "like a second home."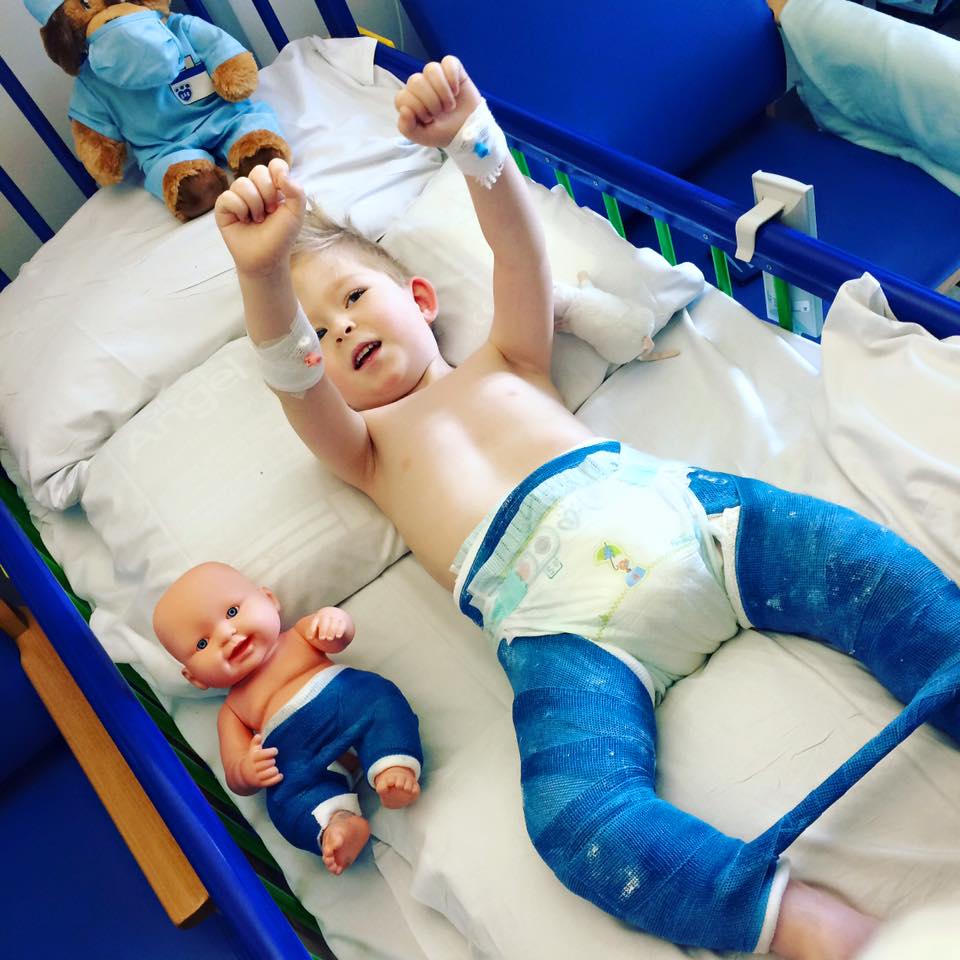 Growing a brain
At the age of 3, Noah had an operation to correct misalignment in his feet. With the toddler under anesthesia already, doctors decided to do an MRI to see how his brain was developing.
"He could see, he could hear," Shelly regaled, speaking of her son's incredible progress; "he was wanting to help get dressed and put his clothes on, clean his teeth, have a wash … chatting, drawing … he was doing so much."
The MRI scan shocked everyone. Noah's brain had grown from 2 percent to 80 percent capacity over the course of only three years. "It was just so overwhelming," said Shelly. "We were just sobbing and it felt good."
The family's physician, Dr. Claire Nicholson, offered some simple advice: to keep doing whatever incredible thing they were doing, while admitting she had no idea what it was.
Shelly also credits Ken and Nickie Ware, world-renowned neuro physical therapists from the Gold Coast, Australia, who have both worked with Noah on his body's amazing ability to heal itself.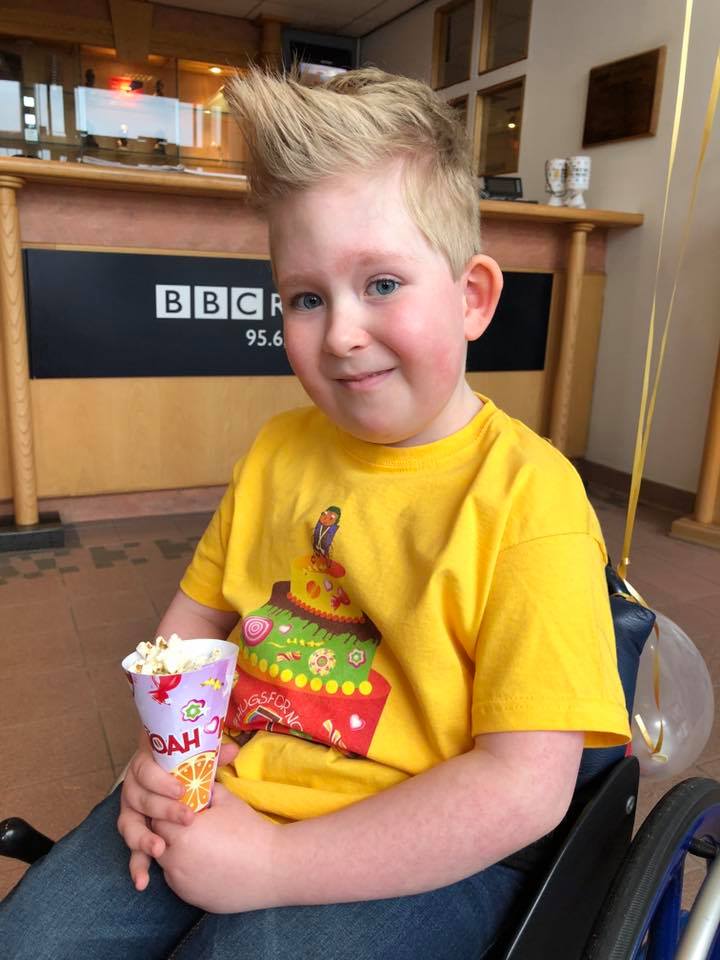 Shelly and Rob donate gifts and send updates on their son's health to their close-knit medical circle every holiday and for every major milestone. At the center of the collective effort is Noah himself, who is now 8 years old and already accomplished.
Noah is happily home-schooled by his parents. He plays the piano, mouth organ, ukulele, and even the drums. "He likes the noise," Shelly explained. "We tried to encourage him from day one to use both his hands, because if he's using both his hands, he's using both sides of the brain."
Noah is even a young patron of the UK nonprofit Music Man Project. The founder, David Stanley, has taken Noah and a number of students with learning disabilities to the London Palladium twice. Noah loves the stage.
"Hopefully, fingers crossed," Shelly shared, "Noah and the Music Man Project are going to Broadway."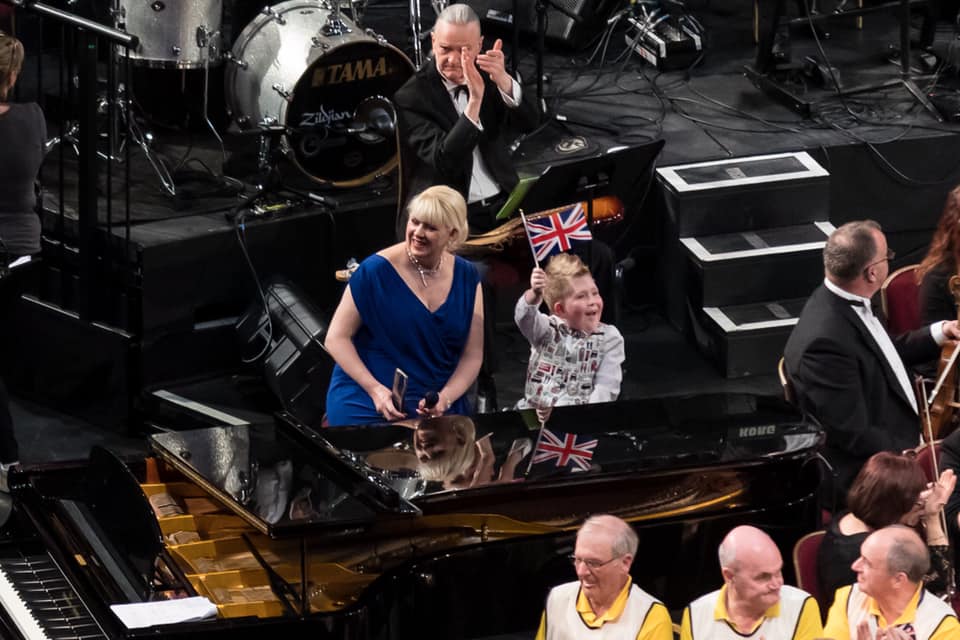 Loving life completely
Today, Noah has regular health checkups to monitor his kidneys and bladder. However, his mother describes him as "very, very healthy."
"He can write his name," she described. "He can tell the time, it's just fantastic. He's been skydiving, horse riding, surfing. He's amazing." In addition, Noah likes to cook, and even nurtures a patch of fruits and vegetables in the family garden.
Noah also has a big sister named Steph. And he has developed a phenomenal sense of humor. "He wakes up and he'll say, 'Pretend I'm a robot,'" Shelly shared. "Then the following morning, he'll wake up: 'Today I'm an alien.' He's just so funny."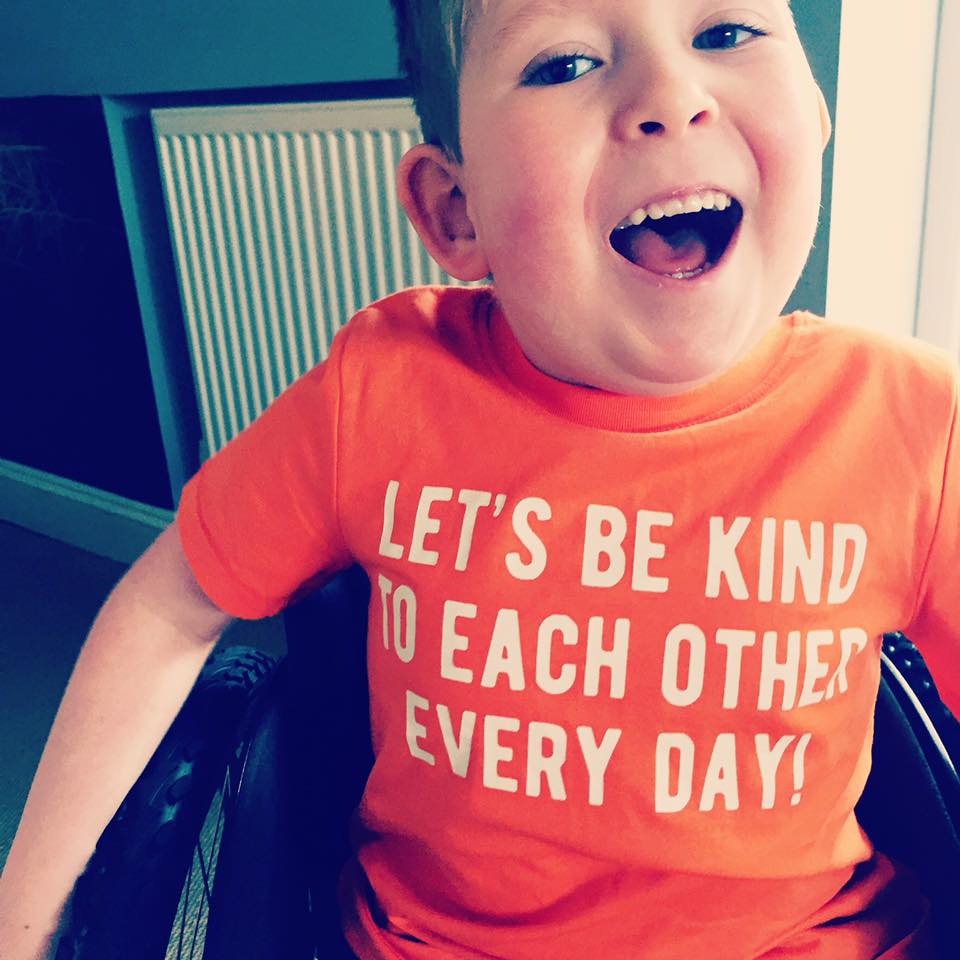 In light of his extraordinary comeback, Noah, his mother, and father were invited to participate in a scientific conference in Paris in 2019; Noah, with microphone in hand, took questions from the audience. Amazingly, he can "talk to anyone," says his mom.
While he's confined mainly to a wheelchair, physical therapy has allowed Noah to start moving his legs and toes, and the 8-year-old has developed a burning ambition to walk and run. Shelly and Rob are having him fitted for a body brace to help make that happen.
"[The brace] just holds him in an upright position," Shelly explained, "he has a little walking frame, and then he can throw his legs, you know, to actually walk … we're working on that."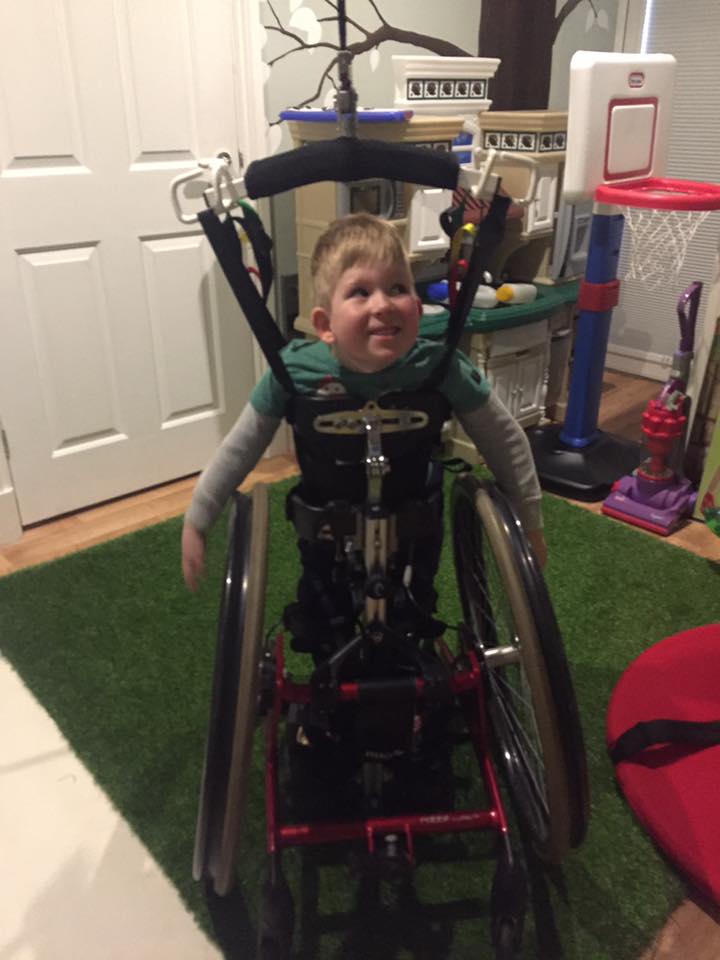 Her growing son thinks of himself as "nearly a man," Shelly smiled, adding, "I think it's important for his story to reach many others. Just because you've found out that you're pregnant when the child has maybe spina bifida, or neural tube defects, or whatever the case may be … you know they're here for a reason.
"Noah loves life completely. Absolutely loves it."
Share your stories with us at emg.inspired@epochtimes.com, and continue to get your daily dose of inspiration by signing up for the Epoch Inspired Newsletter here: https://www.theepochtimes.com/newsletter