When a mom was pregnant with a baby with Down syndrome, her doctor suggested she terminate the pregnancy. However, she and her husband strongly held on to their faith and decided to go ahead with their pregnancy. Now, their 6-year-old daughter is excelling in school and communicating better and better every day.
When Courtney Baker, 49, a mother of three from Central Florida, was pregnant with Emersyn, a prenatal test confirmed that there was a high chance that Baker and her husband Matt were expecting a child with Down syndrome.
"We were in shock. We were devastated, but only because we were ignorant to any facts on Down syndrome," Baker told The Epoch Times in an email interview. "We only knew the worst-case scenarios, and we had no support whatsoever when we left our OBs office. We both felt completely lost."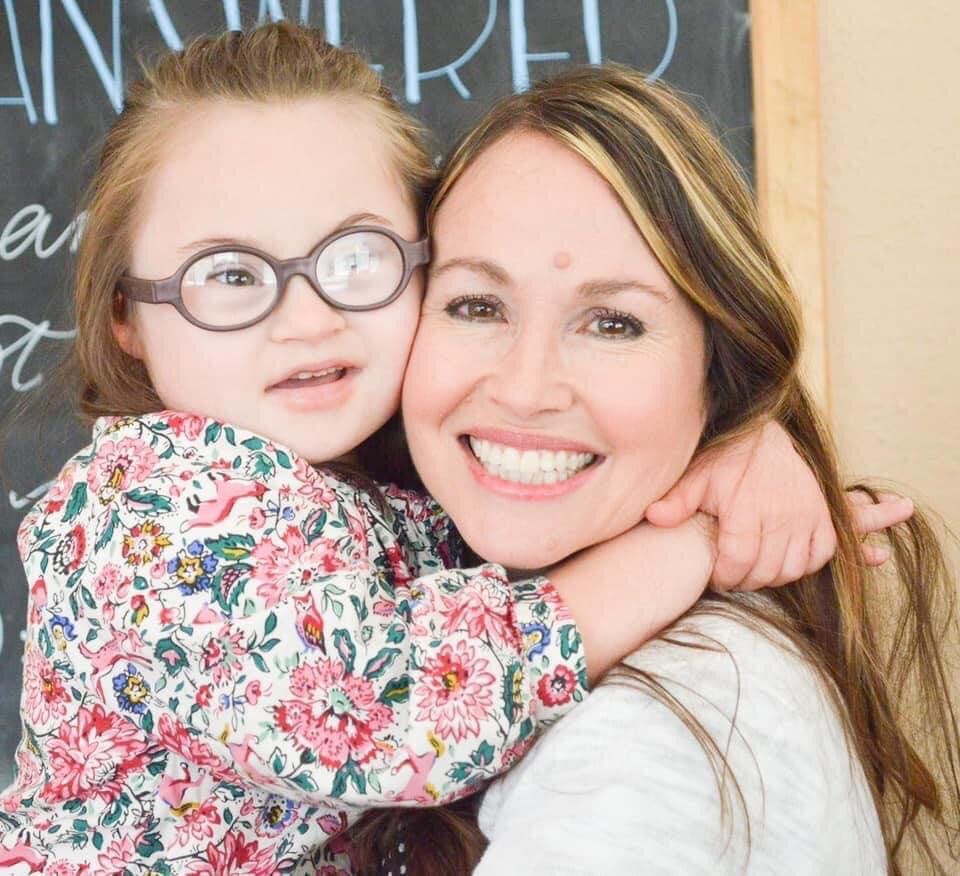 The OB suggested a few "options" to the couple in dealing with their pregnancy, and even proceeded to book them an appointment with someone who would talk to the couple about their decision.
"I told him that there was no discussion. She was our child and we were going to have her. He seemed surprised and made the appointment for us anyway," said Baker.
Six weeks later, the couple visited a specialist to check their daughter's progress. The doctor insisted that they should give abortion a thought, giving them a dozen reasons so as to state his case.
"At that point, we had named her. I told him her name is Emersyn, and we are keeping her. He questioned us again and in future appointments became almost like a bully," Baker told The Epoch Times.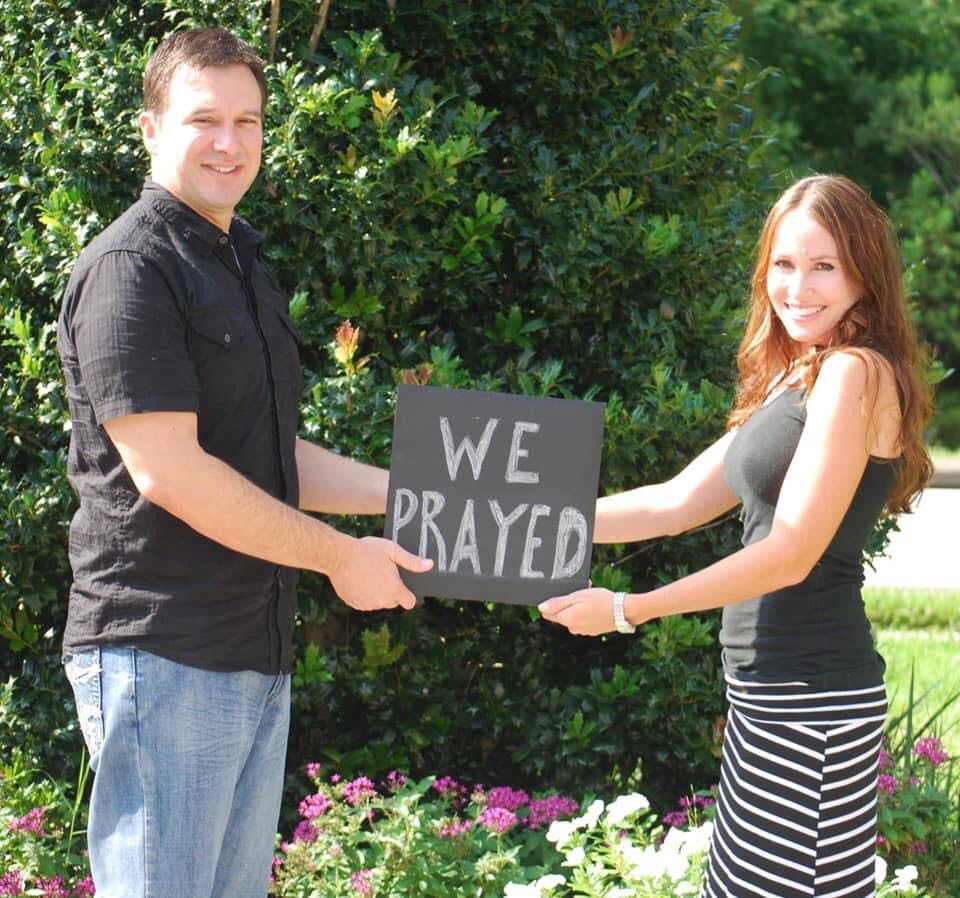 The couple expressed that the doctor seemed to enjoy finding things wrong with their baby. "Our last appointment he told us she had clubbed feet and he giggled. Matt and I left the office knowing we wouldn't go back," she said.
Baker and her husband held on to their faith strongly, ignored the external pressures, and went ahead with the pregnancy, giving birth to baby Emersyn in February 2014.
"Faith absolutely played a role in keeping Emmy," Baker recalled, looking back to the choice they made. "I've known the horrors of abortion since I was in High School and saw a documentary on an abortion where they dismembered the baby. I'll never get that image out of my mind."
Early into their marriage, the couple had discussed how they would handle life with a child with special needs. Their firstborn daughter, Rhyan, now 19, was born deaf and received cochlear implants at an early age. Through that experience, the couple saw they were not alone in their journey. "God not only walked through that trial with us but then used Rhyan's deafness to help others in their journey," Baker said.
Baker strongly believes that the experience with Rhyan helped give the parents strength and the faith that God would help them with Emersyn's journey too.
15 months after Emerysn's birth, Baker came across a Facebook post by a friend whose prenatal specialist saw the sonograms of their son with Down syndrome and commented that "he was perfect." This compelled Baker to pen down a letter to her doctor.
"That post made me realize that there are amazing doctors out there who are supportive and look out for the best interest of the child, regardless of poor health or disability," Baker said.
She admitted that though the post was encouraging, her heart ached because she hadn't had the same experience.
In the thought-provoking letter to the doctor, Baker mentioned that she is not bitter but just sad that, during the darkest days of her life where she was "terrified, anxious, and in complete despair," she wasn't given support and encouragement but rather was asked to terminate her baby.
"I'm sad you were so very wrong to say a baby with Down syndrome would decrease our quality of life. And I'm heartbroken you might have said that to a mommy even today. But I'm mostly sad you'll never have the privilege of knowing my daughter, Emersyn," Baker wrote.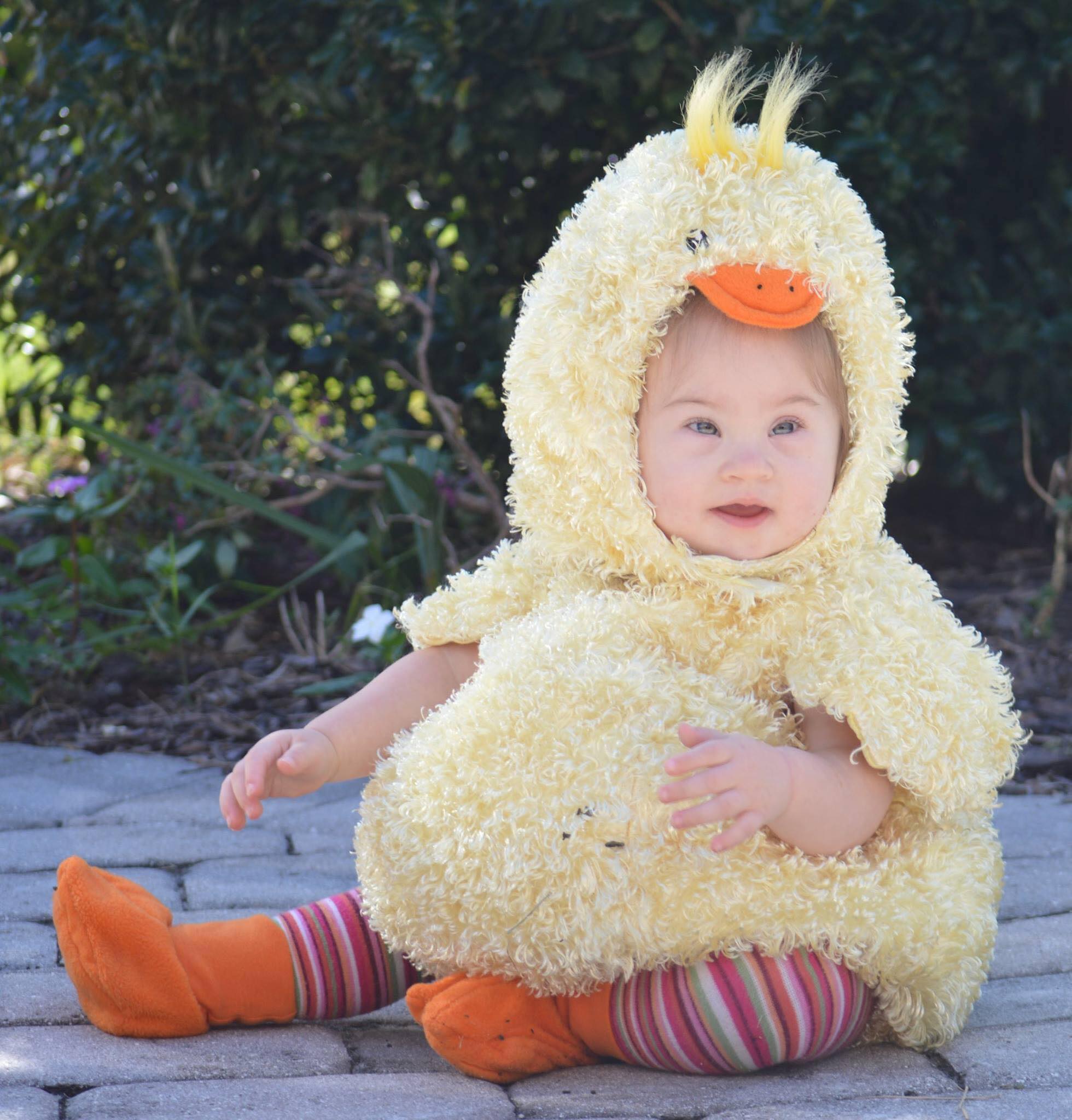 "I wrote the letter to my doctor so that he would see the truth and prayerfully change his perspective. I wanted my letter to change how he treated future mothers who receive a Down syndrome diagnosis for their baby," Baker told The Epoch Times. "Doctors wield so much power. He needed to know the facts about Down syndrome if he was going to hold their lives in his hands."
As for 6-year-old Emerysn, Baker says she is a "pure joy," and her favorite thing is to hug and see people hug each other. The friendly little girl loves dancing and her smile is contagious. Her bright-eyed personality has a way to melt the heart of even the grumpiest of men, according to her doting mom.
"The love she exudes makes her a brilliant spotlight in an ever-darkening world, and it breaks my heart to think of how many people are missing out on what we have," Baker said, describing her adorable daughter who is all set to join kindergarten this fall.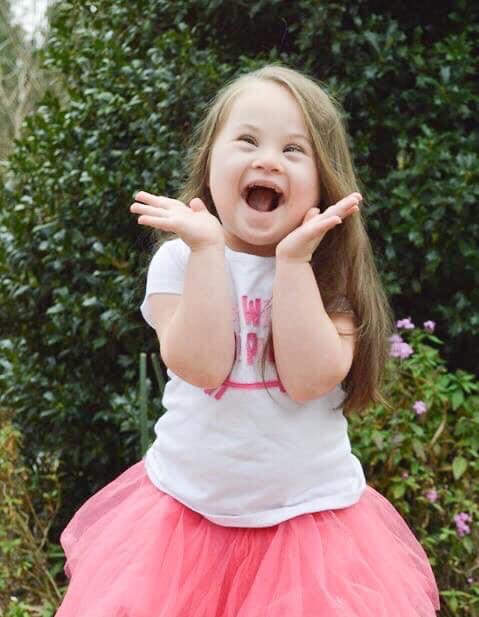 The little girl, who shares an amazing bond with her two older sisters, also has a strong connection with people in the community. Baker strongly believes that her Emerysn will change the world with the help of the countless people who support her.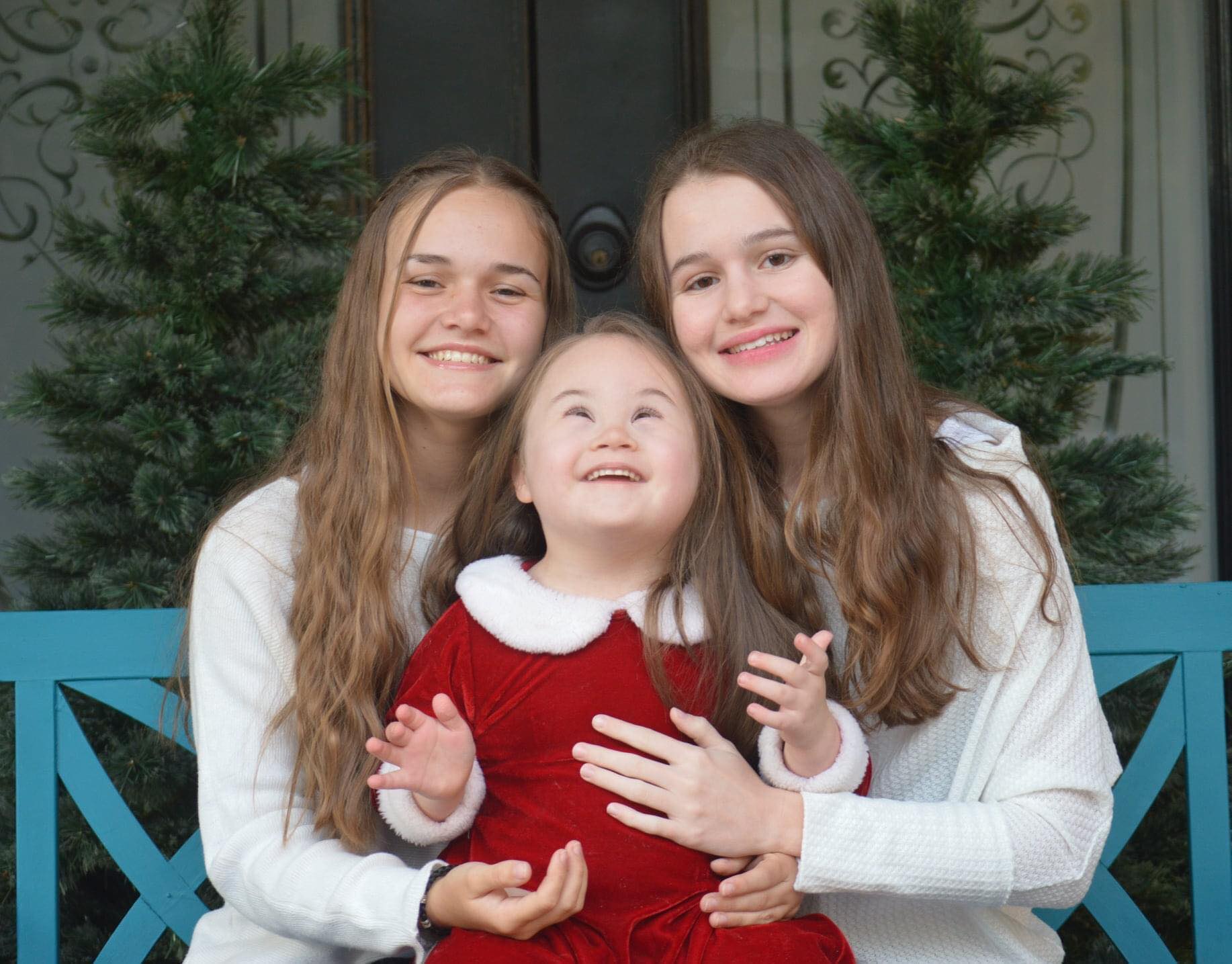 Coming from her own experience, Baker advises parents who are expecting a child with Down syndrome that, even though the phase might make them feel hopeless or helpless, those emotions will fade by when they meet their baby.
"I tell pregnant moms to enjoy their pregnancy, which can be a struggle," said Baker. "My advice for parents raising a child with Down syndrome is to continue with support groups. We understand each other as parents with children with Down syndrome.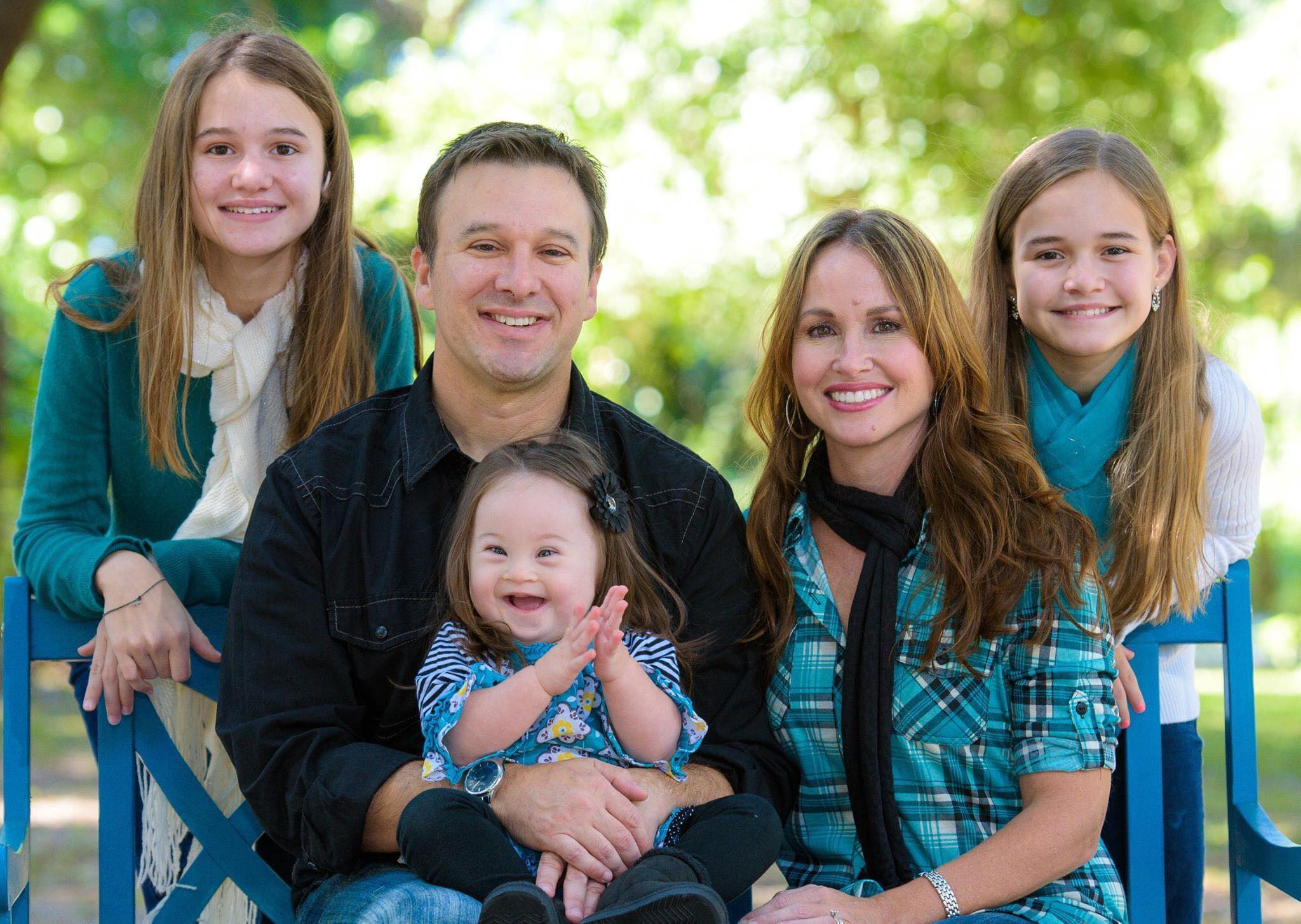 Baker also urged every mom with a child with Down syndrome to share their own individual stories in the hope that it may motivate someone and change the narrative for the better.
"I want to get to a place in society where we don't have to fight so hard to show that people with Down syndrome are just that—people. They have thoughts, emotions, likes, dislikes, and precious hearts that can be hurt, just like every other human being," Baker said.
"And just like every other human being, they deserve life and to be treated with the same love and respect that we give anyone else."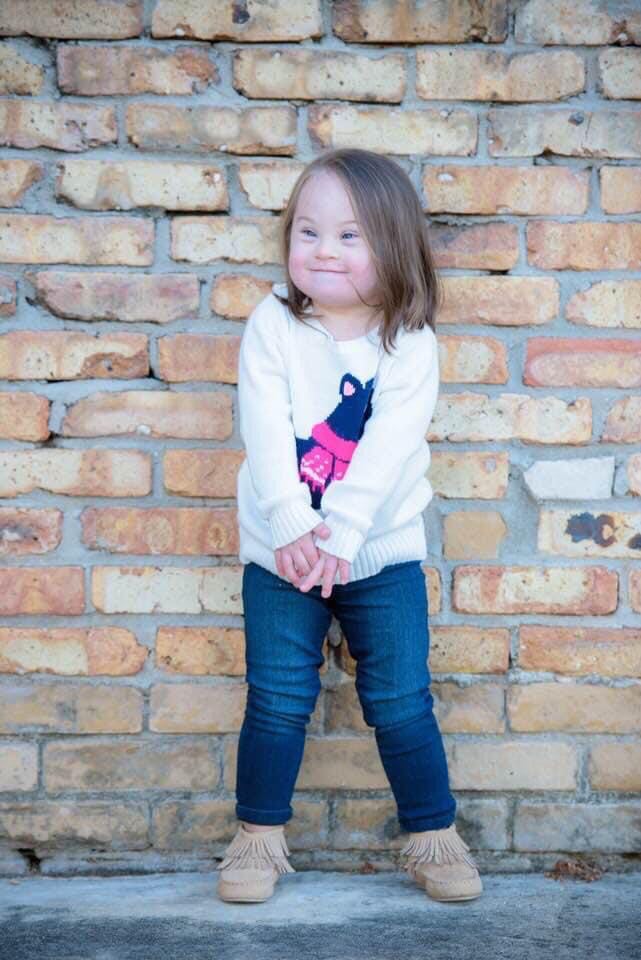 Share your stories with us at emg.inspired@epochtimes.com, and continue to get your daily dose of inspiration by signing up for the Epoch Inspired newsletter at TheEpochTimes.com/newsletter