Wildlife Photographer Captures Photos of a Rare Yellow Penguin Among Colony in South Georgia
A wildlife photographer has captured "once in a lifetime" photos of what he believes is a "never before seen" yellow penguin on a beach in South Georgia.
Yves Adams, 43, from Ghent, Belgium, was leading a two-month photography expedition through Antarctica and the South Atlantic. Braving the wild ocean, Yves and his guests landed at Salisbury Plain to photograph their colony of more than 120,000 king penguins.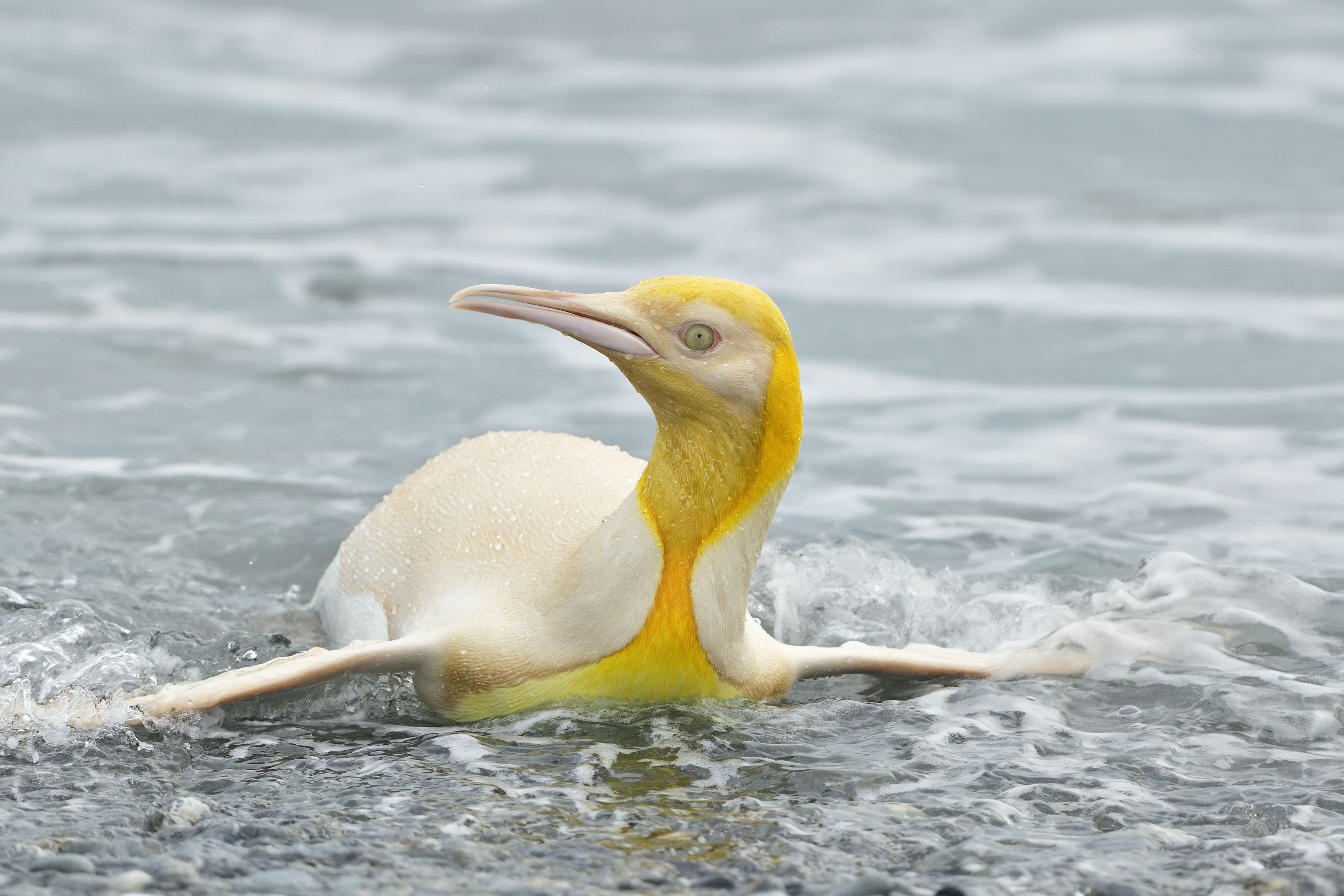 As Yves unpacked safety equipment, one unusual bird drew his attention among the group of other usual penguins. Curious upon seeing that the young penguin had a bright yellow plumage instead of the usual black feathers, Yves quickly grabbed his camera to shoot the penguin who was lounging on the surf showing off its tropical plumage.
"I'd never seen or heard of a yellow penguin before. There were 120,000 birds on that beach and this was the only yellow one there," Yves said. "They all looked normal except for this one. It really was something else. It was an incredibly unique experience."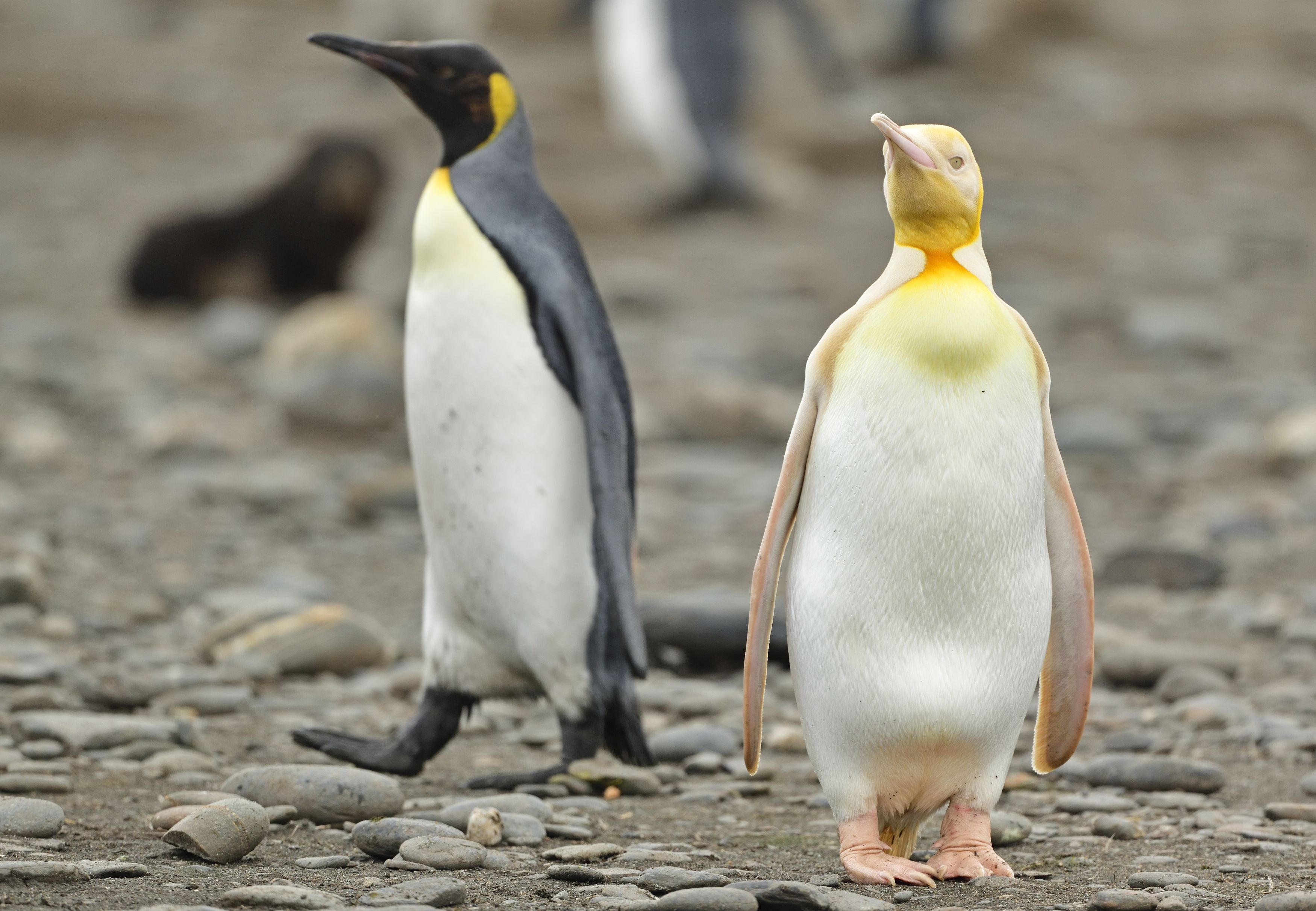 The photographer shared more details of the penguin, stating that the color of the penguin was due to a condition called leucism. The condition results in partial loss of pigmentation in an animal causing white, pale, or patchy coloration of the skin, hair, feathers, scales, or cuticles.
Yves said that upon seeing the yellow penguin, everyone went "crazy" and dropped all the safety equipment and instead caught hold of their camera to capture this rare moment.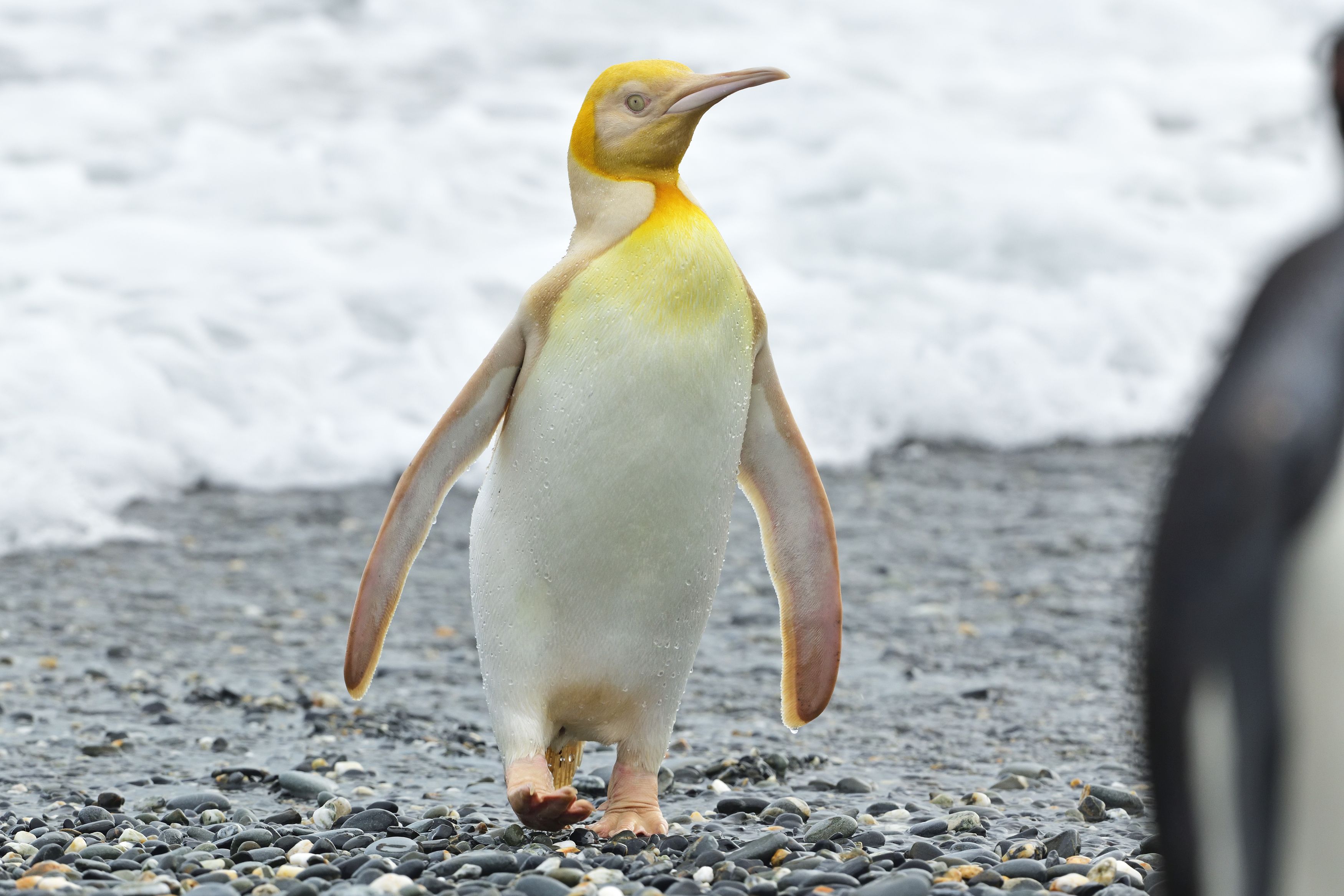 "We were so lucky the bird landed right where we were. Our view wasn't blocked by a sea of massive animals," Yves recalled. "Normally it's almost impossible to move on this beach because of them all."
"It was heaven that he landed by us. If it had been 50 metres away we wouldn't have been able to get this show of a lifetime," Yves said, alluding to the yellow penguin.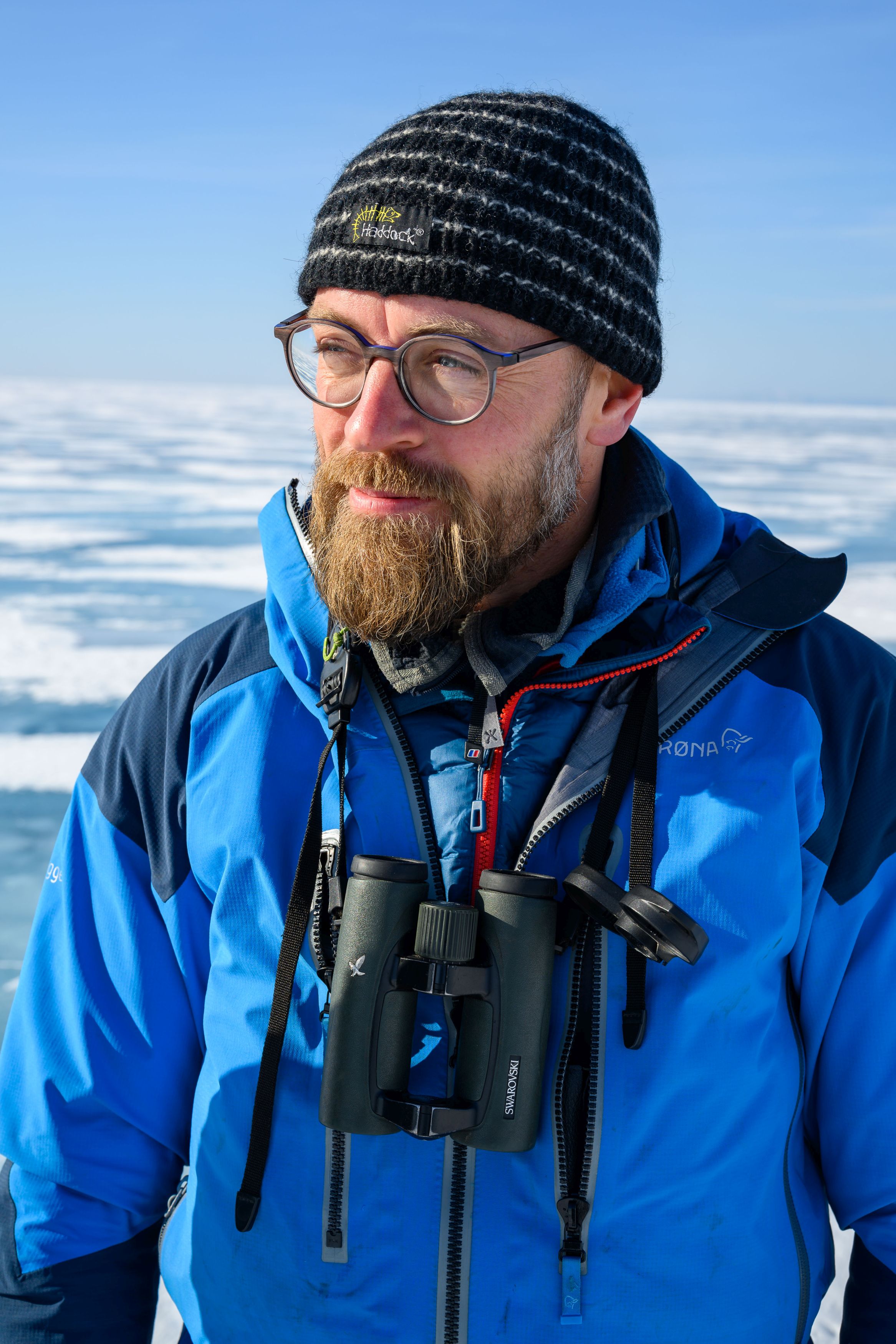 Yves's tour with Quark Expeditions in December 2019 carried on for a further eight weeks, leaving him with thousands of photos to trawl through, which has meant he has only released the photos now.
Yves said: "I'd been dreaming of going to South Georgia for 30 years since I saw my first David Attenborough documentary and I saw these penguins.
"It was certainly worth it, even before we saw this yellow penguin. It was awe-inspiring to see thousands of these birds on a rock in the middle of this massive, wild ocean," Yves added. "There are no humans there anymore so hopefully it'll stay wild for many more years."
Epoch Times Staff contributed to this report.
Share your stories with us at emg.inspired@epochtimes.com, and continue to get your daily dose of inspiration by signing up for the Epoch Inspired newsletter at TheEpochTimes.com/newsletter