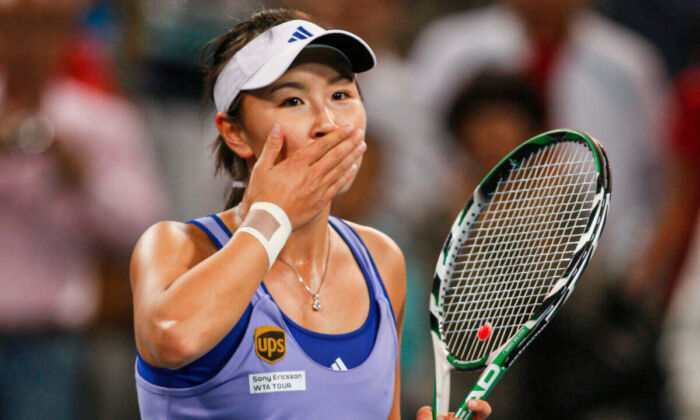 Chinese tennis player Peng Shuai reacts during a tennis match in Beijing, China, on Oct. 6, 2009. (AP Photo/Ng Han Guan)
US Backs Women's Tennis Association in Boycotting China Over Peng Shuai
The State Department said it's standing with the Women's Tennis Association in taking on the regime in Beijing over the treatment of Peng Shuai, the top Chinese tennis player who disappeared for weeks after she publicly denounced a retired senior Chinese official for allegedly sexually assaulting her.
The WTA on Dec. 1 moved to halt all matches in mainland China and Hong Kong indefinitely over concerns for Peng, making it the first sports body to challenge China's communist regime over human rights. With China being the WTA's biggest market, the suspension could potentially cost the organization hundreds of millions in broadcasting and sponsorship.
"We applaud the WTA for its principled decision," a State Department spokesperson told The Epoch Times.
"U.S. businesses working in the PRC help shape the U.S.–China relationship and we think it's important they retain the ability to speak out in support of human rights, including the right to freedom of expression."
Neither Zhang Gaoli, the former vice premier accused by Peng, nor Chinese officials have publicly commented about her claims.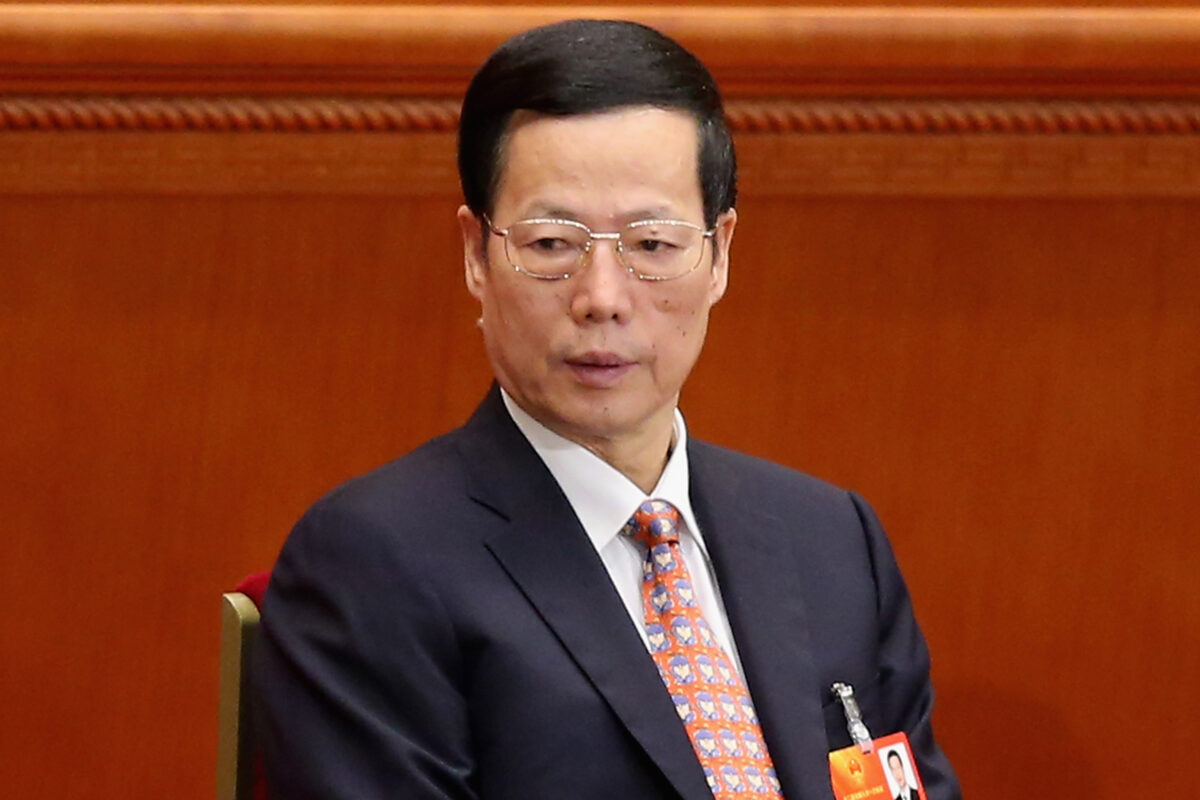 Peng wasn't seen for nearly three weeks after she detailed her allegation in a quickly deleted post on her verified social media account. Following a global outcry in the tennis world, Peng reappeared in a series of video clips released by Chinese state media and later a video call with International Olympic Committee officials, after which the IOC cited Peng in saying that she was "safe and well."
Meanwhile, CGTN, a Chinese state broadcaster in English, attributed to Peng an email that disavowed her claims and said "everything is fine."
"We are closely monitoring the situation surrounding Peng Shuai. We have not seen or heard anything that allays our concerns for her well-being," the State Department spokesperson said.
The spokesperson added that the United States will continue to support efforts to seek accountability for sexual assault and stand up for freedom of expression—"especially in light of the PRC government's zero-tolerance for criticism and a record of silencing those that speak out."
It's unclear whether other major sports organizations will follow the WTA's lead and give up their share of profits in China.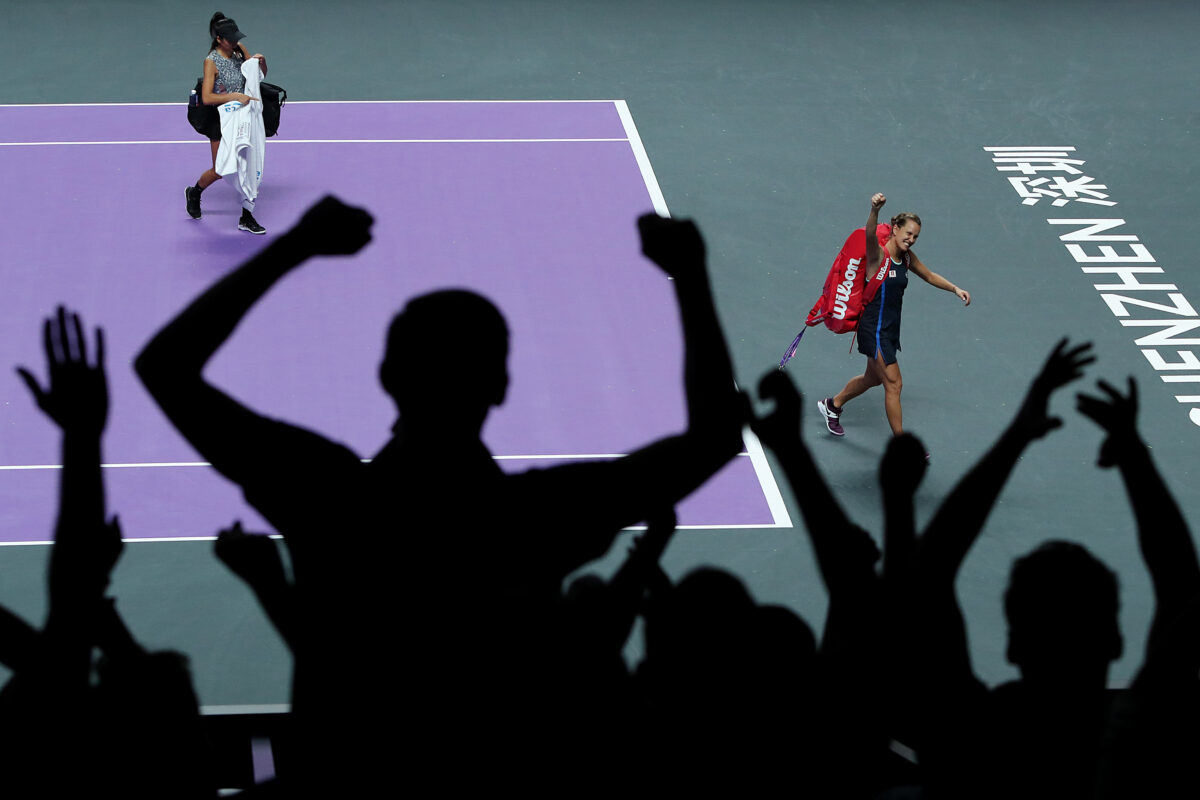 In a statement released a day after WTA's announcement, the Association of Tennis Professionals said it continues to have serious concerns about Peng's situation and urged that there be "a line of open direct communication between the player and the WTA," but made clear that it wouldn't cancel events.
"We know that sport can have a positive influence on society and generally believe that having a global presence gives us the best chance of creating opportunity and making an impact," ATP Chairman Andrea Gaudenzi said.
The IOC, which has described its efforts as a campaign of "quiet diplomacy," said on Dec. 2 that it held a second call with Peng. The IOC said it had "offered wide-ranging support" to her and arranged for a personal meeting in January.
"There are different ways to achieve her well-being and safety," the statement read, adding that they have "taken a very human and person-centered approach to her situation."
The statement made no direct mention of Peng's sexual assault claims and only described it as a "difficult situation she is in." The IOC didn't release a video or transcript of the call, nor offer details on how it was set up.