School Custodian Graduates With Teaching Degree After 23 Years Cleaning Classrooms
Tylan Bailey loved his job as head custodian of Hightower Elementary School, but after 23 years keeping the place safe and spotless, he's chosen a change of scenery.
Deciding to study for a teaching degree on his spare time, Bailey, from Doraville, Georgia, graduated in May.
Yet bidding farewell will be bittersweet for the school, according to principal Sheila Price. "He's the kind of person you want in your building, on your side," she told WSB-TV. "We want to keep him here. But we know this is a huge step and we support him."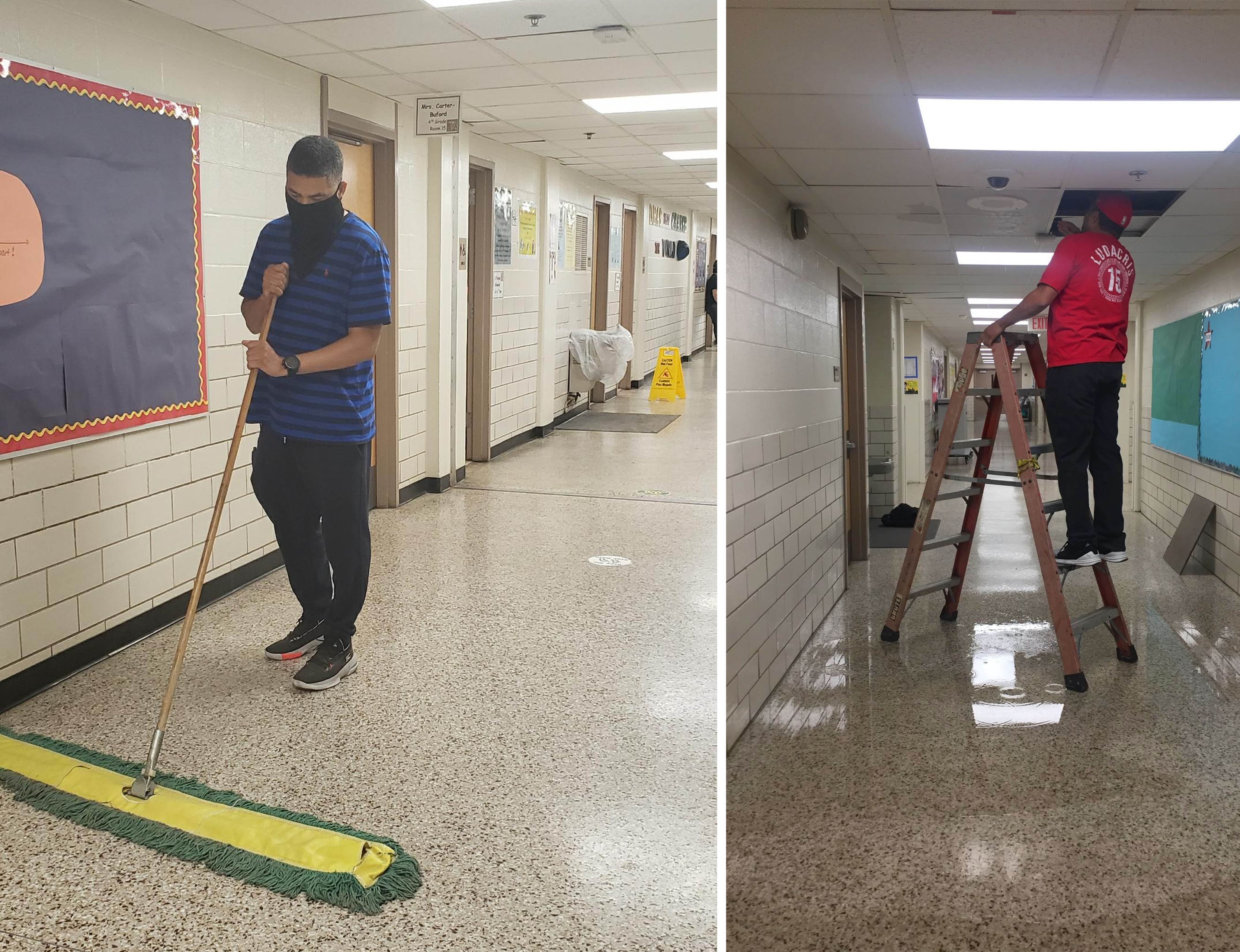 Bailey, now 43, first landed his job at Hightower shortly after high school. A teen father with a baby and bills to pay, he'd put his college dreams on hold. On turning 40, Bailey saw those dreams rekindled.
"I'd always thought it would be fun to be a teacher, especially a kindergarten teacher," he told Washington Post. "But I had a lot of responsibilities. I was really grateful to get the custodial job at Hightower."
Growing up, Bailey had moved around a lot with his mom and two sisters, his father remaining out of the picture. School was a "safe haven" from the gangs and drugs of the housing projects. Becoming a custodian, Bailey, now a father of four, enjoyed the bonds he was able to forge with other kids in need.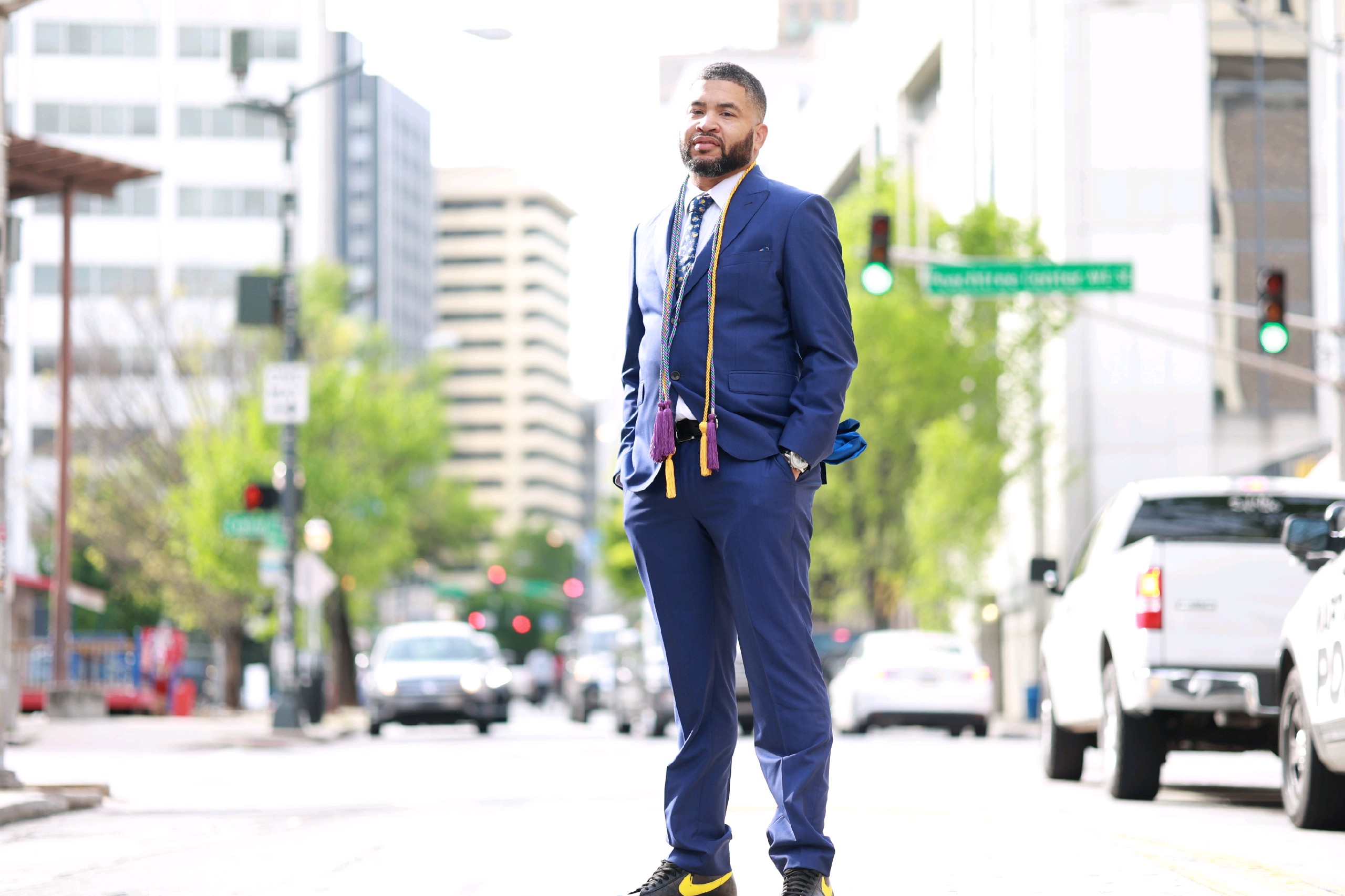 He had to carve out time for study when he enrolled at Georgia State University in 2017. His kids were his biggest cheerleaders; his wife Joi, a 41-year-old literacy coach for the DeKalb County School District, described her husband as "the hardest-working person I know."
Starting work at 5:30 a.m. to prep the school for its 600-strong student body, Bailey would look after the place until closing in late afternoon. He would study during breaks and after school—prompting faculty to marvel, "When do you sleep?"
Yet he's clear what drove his sacrifice: walking the school halls day after day filled him with a thirst to further his own education.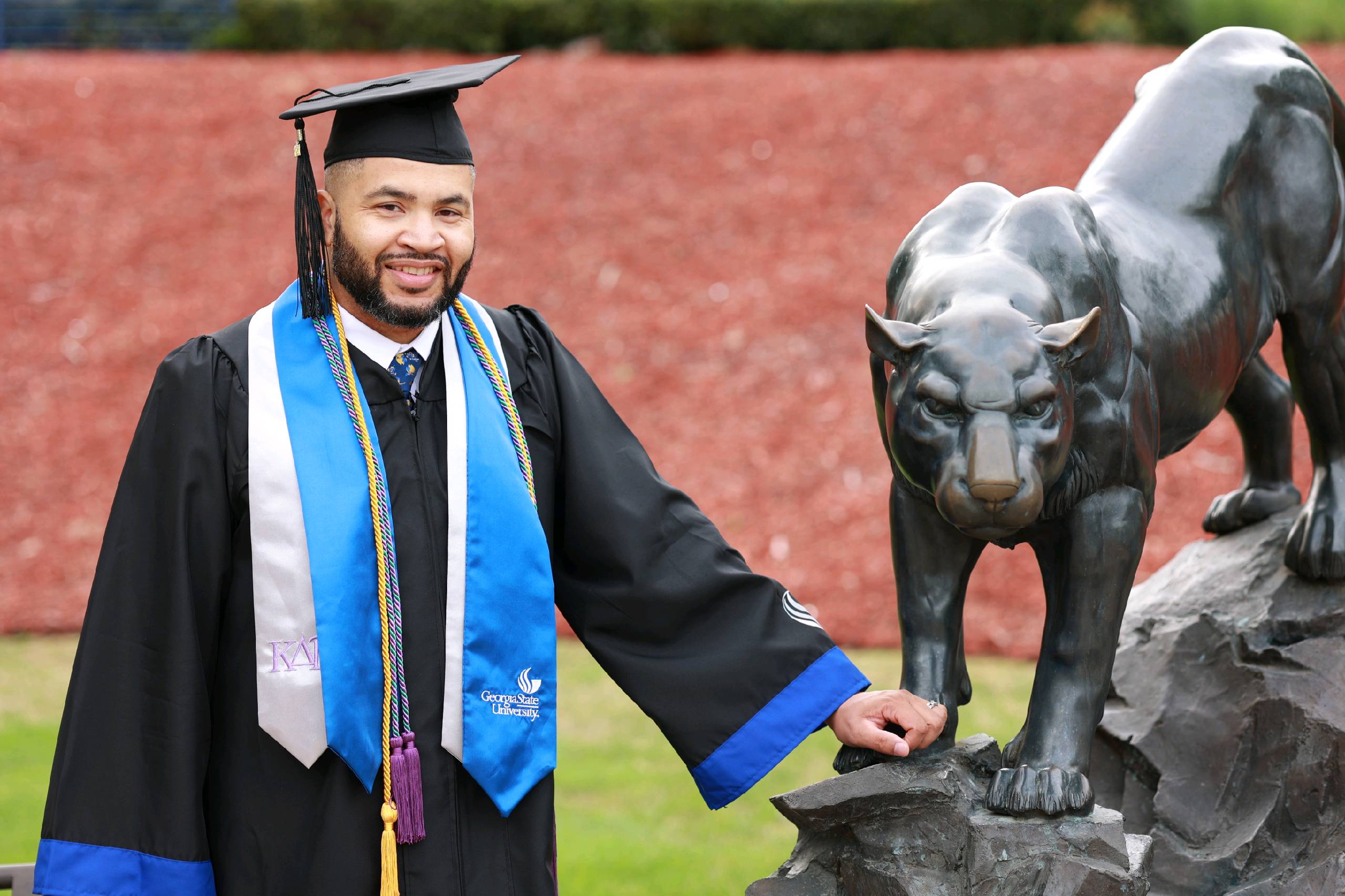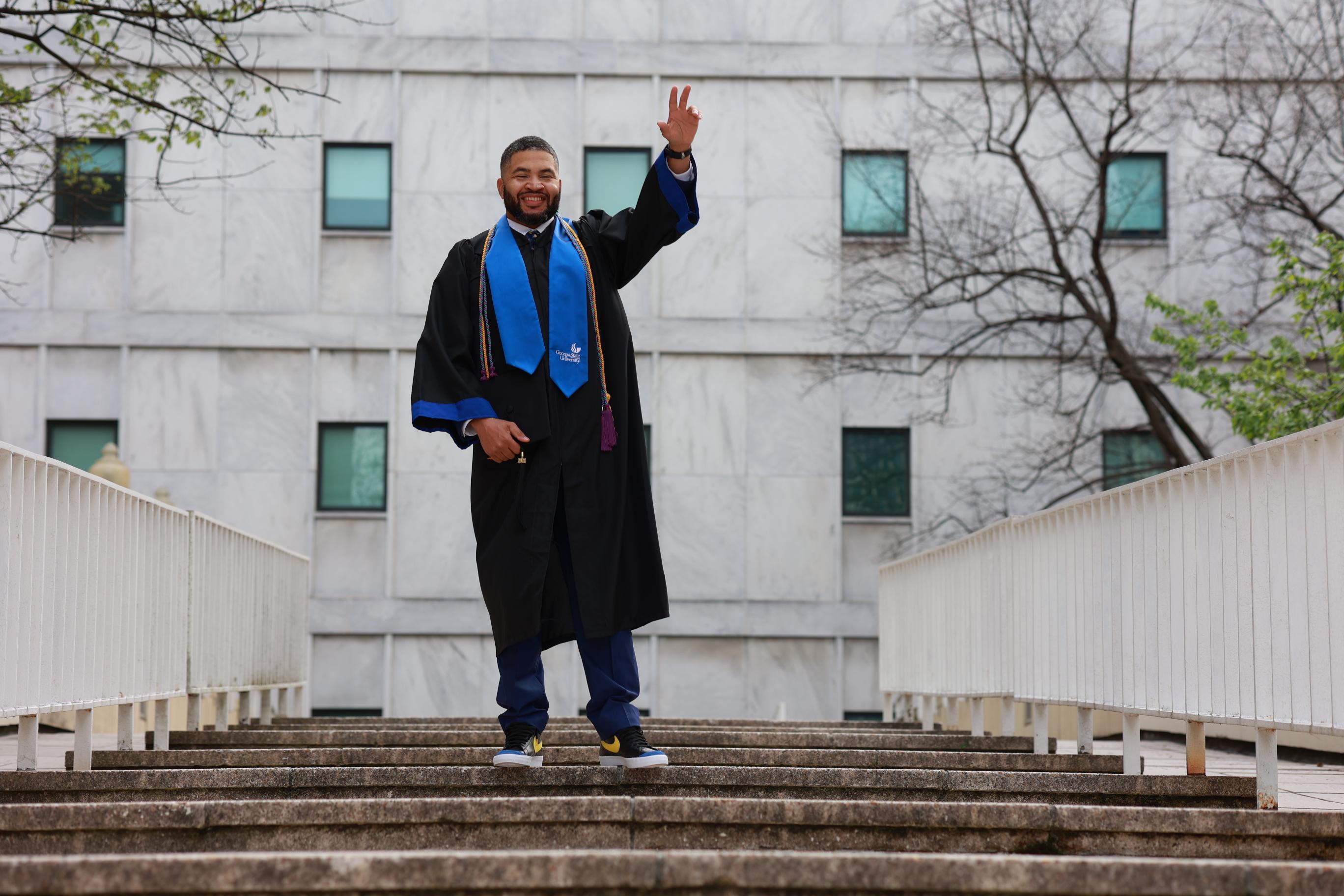 Completing his degree last month, Bailey became the first in his family to graduate from college.
He was invited to share his inspiring story as a speaker at Hightower's fifth-grade graduation ceremony. "I told the kids to be more than what people think they are, and to meet their blessings halfway," he said. "It's something I taught myself a long time ago; I'm really happy now that I took my own advice."
The former head custodian's dream is to teach physical education and he's started interviewing for jobs.
Share your stories with us at emg.inspired@epochtimes.com, and continue to get your daily dose of inspiration by signing up for the Epoch Inspired Newsletter at TheEpochTimes.com/newsletter