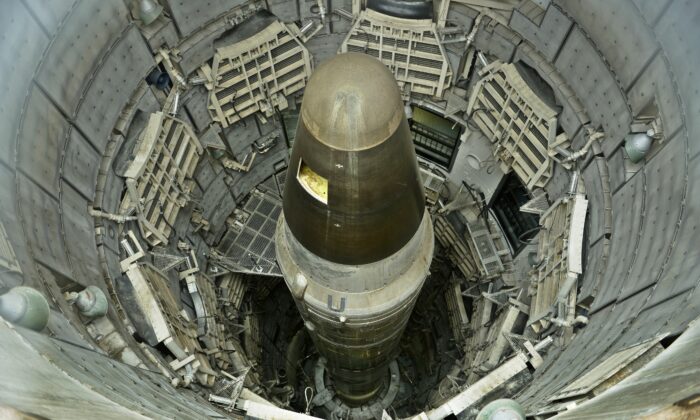 Example of a missile silo: a deactivated Titan II nuclear ICBM is seen in a silo at the Titan Missile Museum in Green Valley, Ariz., on May 12, 2015. (Brendan Smialowski/AFP via Getty Images)
Nuclear Weapons Consultant: 'Could Vaccine Mandates Impact National Security?'
A 36-year nuclear industry veteran is raising the alarm about introducing a vaccine with "zero long-term safety data" into the nuclear industry and is warning that it could potentially cause national security problems.
The Biden administration has issued mandates that could affect the nuclear industry.
Ford is particularly concerned with the federal contractor mandate and the OSHA mandate, which are being legally challenged but have not yet gone to the Supreme Court.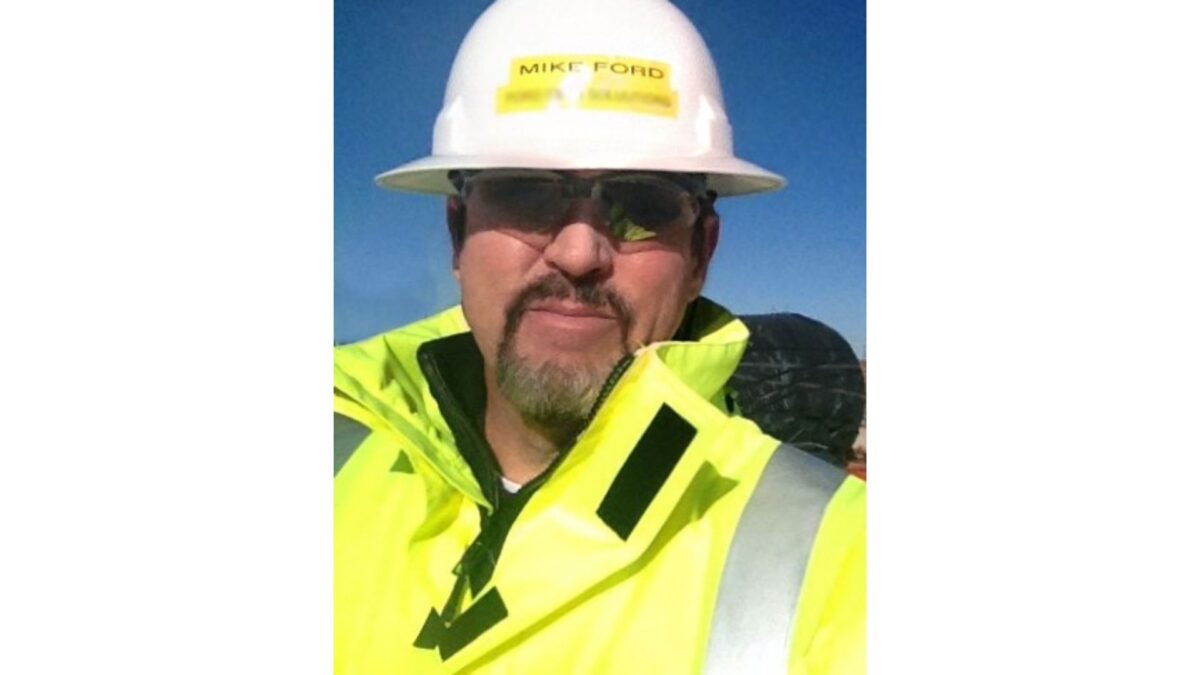 "This is not the way that the nuclear industry has ever approached these types of situations," Michael Ford told The Epoch Times. "Bringing in an experimental, liability-free product into our workplace and using it widely, not knowing what its track record is or anything of that nature is completely anathema to the practices that are that are widely experienced in the nuclear industry."
Ford's resume includes work on nuclear research, nuclear weapons, and the nuclear fuel cycle. He had been a governor-appointed Texas official for 14 years under George W. Bush and Rick Perry.
Ford has also been the chair and a member of the Texas radiation advisory board for 12 years and was the inaugural Chair of the Texas Interstate Compact on nuclear waste for three years.
He is a 16-year veteran of Pantex Plant, the nation's most important facility for nuclear weapons' final assembly, dismantlement, and maintenance—serving as a nuclear deterrent during negotiations for the United States and its allies.
Their nuclear explosive safety measures are of the highest degree in the world, to the point where they fastidiously scrutinize the amount of paper and even cleaning wipes in the facility due to their flammability. They are also very careful not to use untested Chinese counterfeit bolts and nuts because if they malfunction in a critical area, a resulting accident is best described as "red mist and ashes."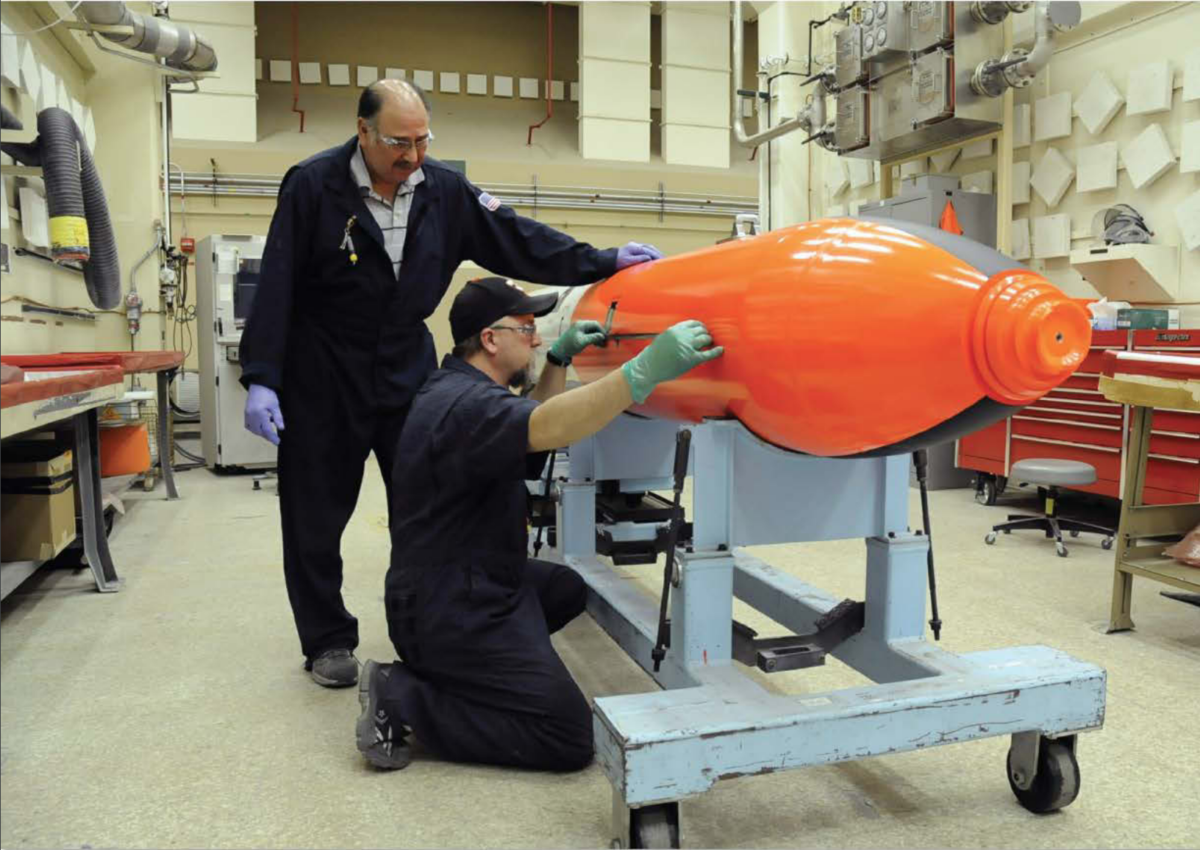 "We're putting more scrutiny on that than the things we're actually injecting people with. And [we are] just assuming that those things are safe, with zero proof or actually to the contrary," Ford said.
"We're putting more scrutiny on a box of wipes than we are on a box of vaccines that might make its way onto the plant."
The staff has an 8-hour abstinence rule for alcohol and are subject to random medical checks to make sure that their judgment is not impaired by any substances. The tests include a whole host of drugs, and any pharmaceuticals being used must have a prescription.
"It's a very, very highly, highly scrutinized work population from a health perspective."
Ford told The Epoch Times that that about 30 percent of the staff involved in the assembly, disassembly, testing, and evaluation of nuclear weapons are unwilling to take the vaccine.
Consolidated Nuclear Security, LLC, which is the current federal contractor and employer for those Pantexans who don't want to take a COVID-19 vaccine, relayed to the federal government the massive negative impacts vaccine mandates could have on the Pantex mission and national security.
"I have since learned from my contacts in D.C. that the response from the federal government in Washington was, 'we don't care, you're going to follow these mandates anyway,'" Ford said.
Many people that are affected by the federal CCP (Chinese Communist Party) virus vaccine mandates are stoutly refusing the vaccine, including doctors and health care workers.
The significant difference in the case of nuclear weapons plant operators is that once personnel are involved in the nuclear facilities, be it at the management or technician level, they have to obtain a secret clearance and submit themselves to a higher echelon of assessments.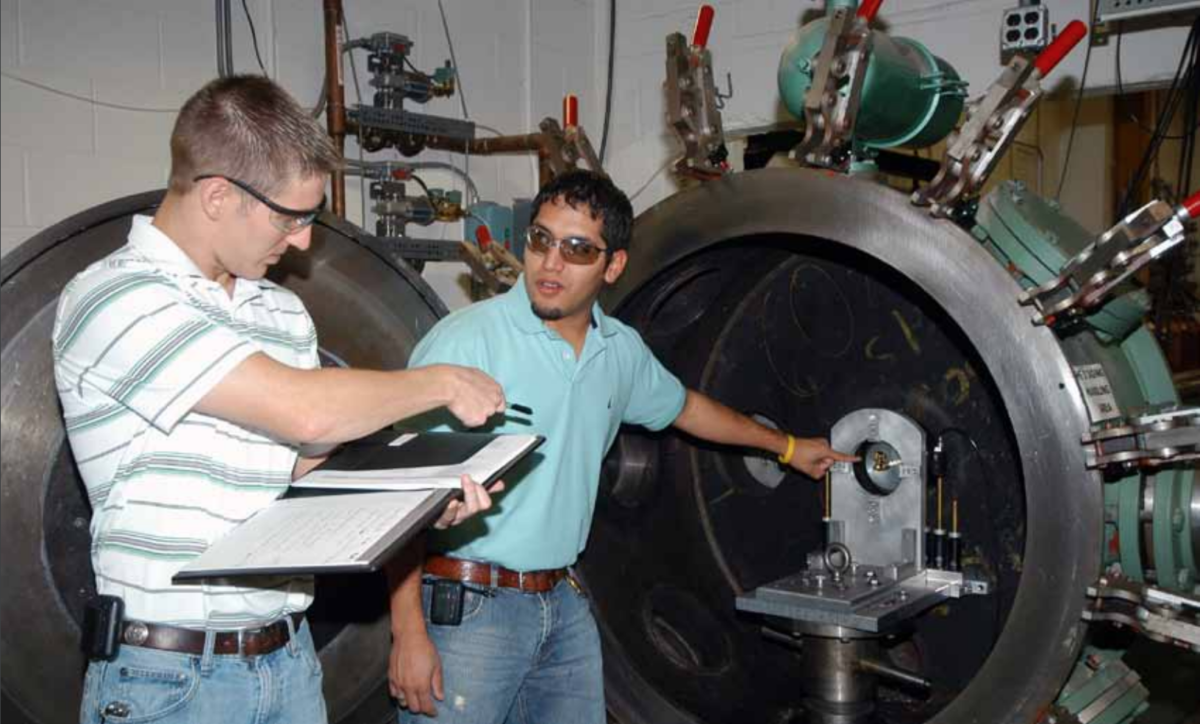 The training and information are highly compartmented and are only given respectively to people who pass certain thresholds over the years, representing thousands of person-years of experience that is exceptionally difficult to replace.
In other industries, manpower shortage is not as hard to replace, and only if a large portion of the staff were laid off would their operations be seriously compromised; but in the U.S. nuclear weapon complex, it's not about the number of people leaving—only one or two people in key positions getting fired could impact national security.
"It wouldn't take just 100 people or a couple hundred people to impact, you can lose one or two in critical areas that would severely impact the country's ability to maintain a specific weapon program because you've got some people who've amassed decades of knowledge and they're the foremost expert in the country on this particular weapon system," Ford said.
Adversaries Taking Notice
Ford is certain that adversaries of the United States are keeping a close eye on the internal conflicts that the mandates are causing.
"The Chinese, the Russians, and everyone else, all of our adversaries have very good information networks.
"You can be assured that they're tracking this, and the negative effects that these mandates are having on not only from a number standpoint, but even in the culture, the insidious impact these mandates have on the cultures that are necessary for these organizations, these critical organizations, the National Laboratories, the nuclear weapons complex, to operate as intended," Ford said.
"This is basically tearing these organizations apart from within," Ford went on. "Trust is so critical in these operations. And it's been just absolutely destroyed by these mandates.
"Our adversaries are going to take notice," he further noted. "You could see what's happening across the globe in terms of Russia making incursions into Ukraine, the Chinese doing things that are provocative with Taiwan.
"They're just trying to push our buttons right now to see what the response is going to be. North Korea doing silly things again. When they see that 'Oh, yeah, this is happening across the entire country irrespective of the military, the National Laboratories, the nuclear weapons complex' … this is not something that can bode well."
The Epoch Times reached out to the White House for comment.