High Schooler Runs Marathon, Raises $12,000 Toward Group Home for Homeless Veterans
A group residence for homeless veterans in Colorado opened its doors on July 11, thanks, in huge part, to a massive fundraiser by a high-school student marathon runner.
The runner, 17-year-old Michael Ferrara of Ringoes, New Jersey, ran the 26.2 miles from Sandy Hook to Spring Lake alongside veterans supporters Team RWB (Red, White, and Blue). Crossing the finish line in 4 hours and 22 minutes, he was able to raise and donate $12,000 to Houses for Warriors, a Colorado-based nonprofit helping homeless and at-risk veterans access emergency housing and housing resources.
The nonprofit put the teen's donation toward housing nine homeless veterans. Mike and his father, Ray Ferrara, 50, attended the opening ceremony in Denver.
"When I was running the marathon, I didn't really understand the impact that the fundraiser would have until I was actually standing inside of that home," Michael told The Epoch Times in an interview. "It was just an amazing, amazing feeling."

During a house tour, the pair even noticed a few items they had purchased themselves, including a huge American flag.
Ray, a vice president of engineering at New Jersey's MTF Biologics, described the location as a "nice, quaint, small neighborhood," with a lot of space and multiple bedrooms that will house up to two veterans per bedroom. The home, according to Ray, was the ideal spot for veterans to recuperate, with a house manager on-site.
"Within a couple of weeks, nine people are going to be off the streets. Just amazing," Ray marveled.
The father-son duo began supporting Houses for Warriors in 2020. After Michael took part in a "22 push-ups for 22 days" social media challenge by Houses of Warriors, he and Ray reached out to the nonprofit's CEO, Andrew Canales, who told them he was trying to collect donations to purchase and renovate an old middle school building into a group home and that he needed help with funds.
"I was training for the [virtual 45th annual Marine Corps Marathon on Oct. 25], so we decided to put the two things together," said Michael. "Having that built-in inspiration of supporting our homeless veterans and raising money was definitely a big motivation."
Michael, who is president of Hunterdon Central Regional High School's Student Soldier Support Club, holds veterans close to his heart. He comes from a military family; his uncle is a Marine veteran, and his two grandfathers were Navy and Army veterans respectively.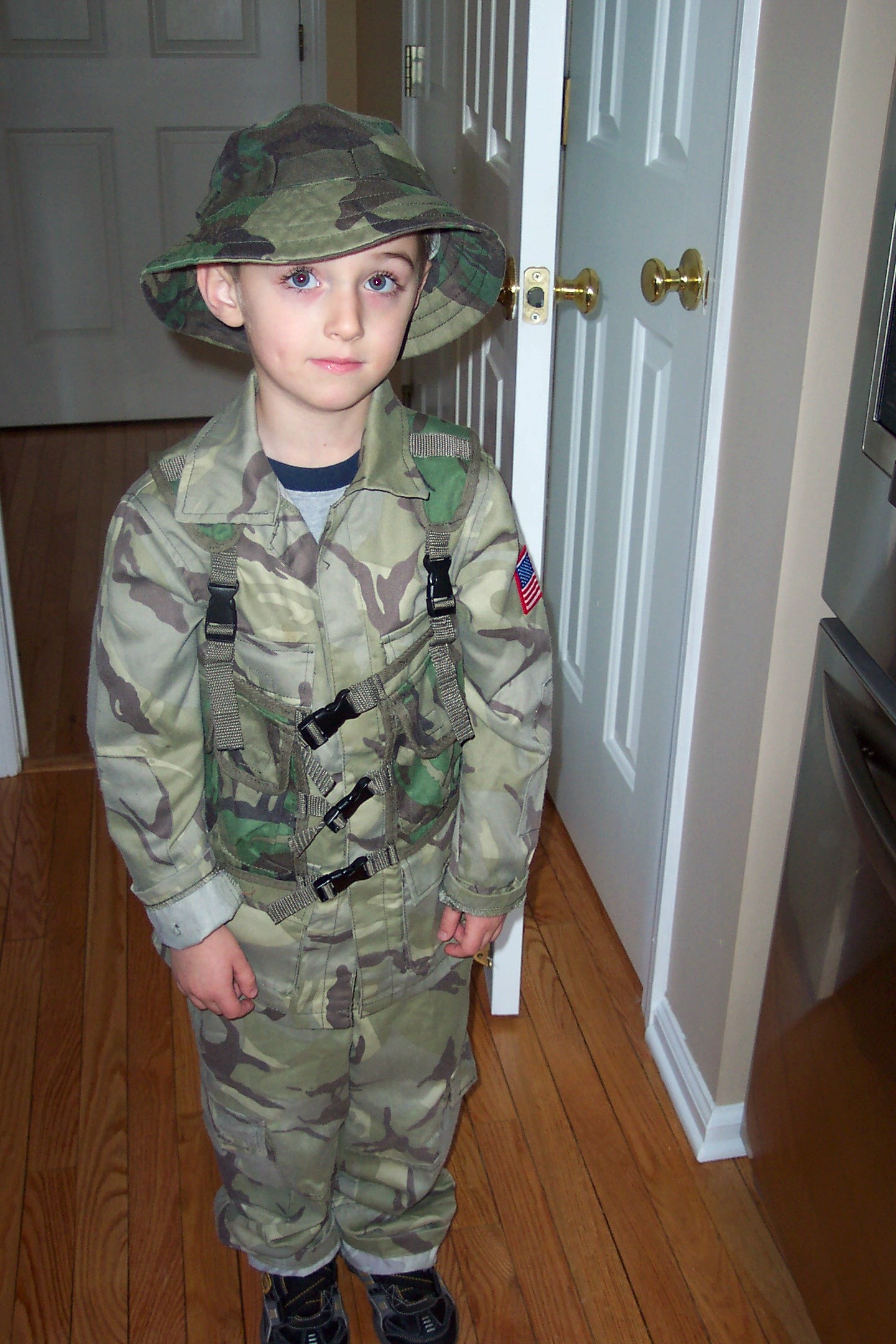 The most Michael had ever run was about 5 miles. Then one day, he discovered retired Navy SEAL and endurance athlete David Goggins on social media and started a 16-week training program. In his sophomore year, Michael ran the 26.2-mile Philadelphia Marathon, according to The Blaze.
Detailing the training program, Michael told The Epoch Times: "You start off running 25 miles a week, and it slowly builds you up to running 45 [miles]. However, the teen admits that "it can get pretty challenging towards the end because your body is slowly building up stamina."
When he ran the virtual Marine Corps marathon, the Facebook fundraiser was shared with friends, family, and the local community, and sponsorships poured in.
"[Supporting homeless veterans across the country] really motivated me to push through and suffer for those four hours," Michael reflected, remembering the day of the marathon. "People that serve our country, they suffer way more than just the four hours we have to suffer. So I feel that running the marathon gave back to them."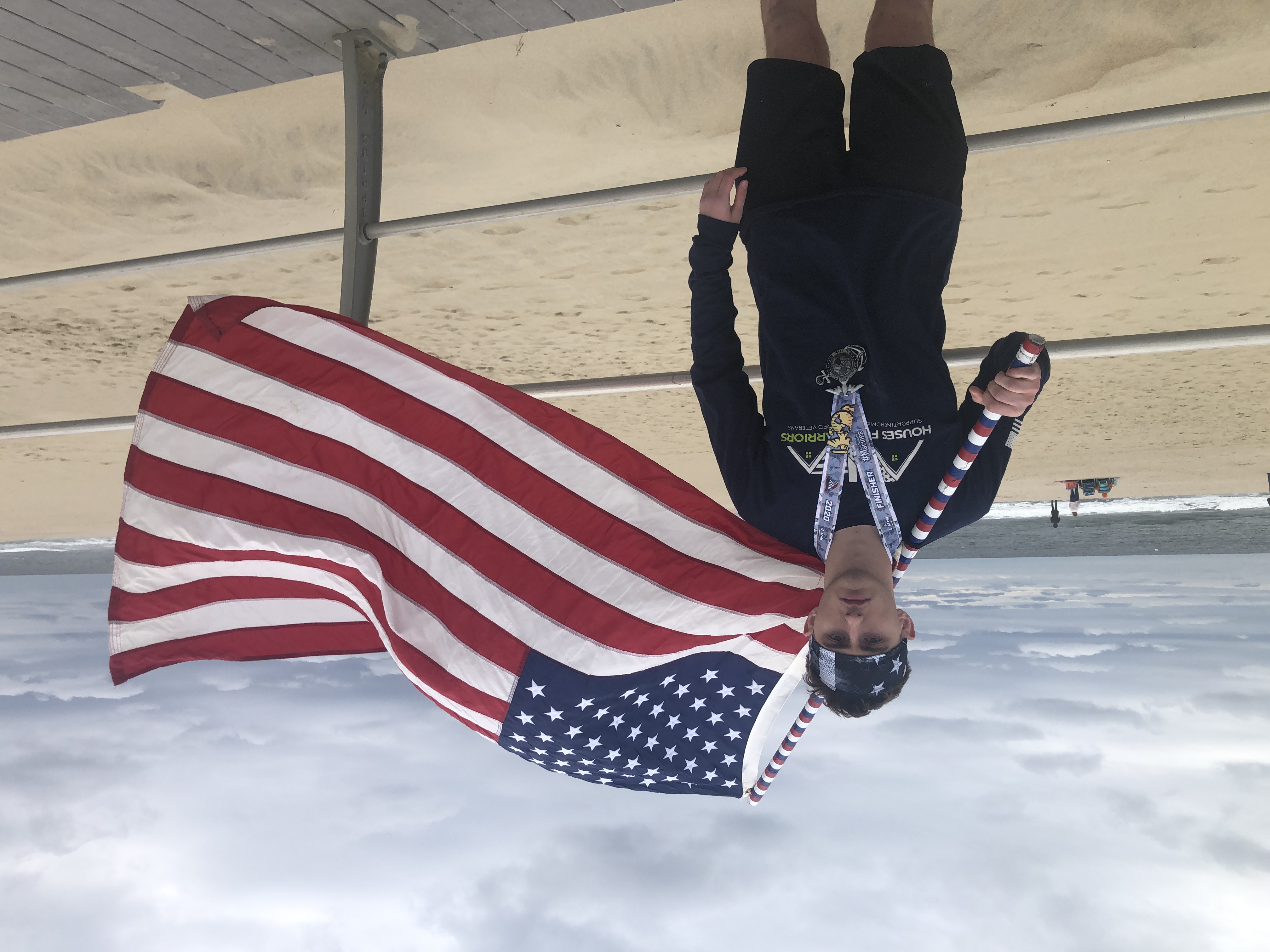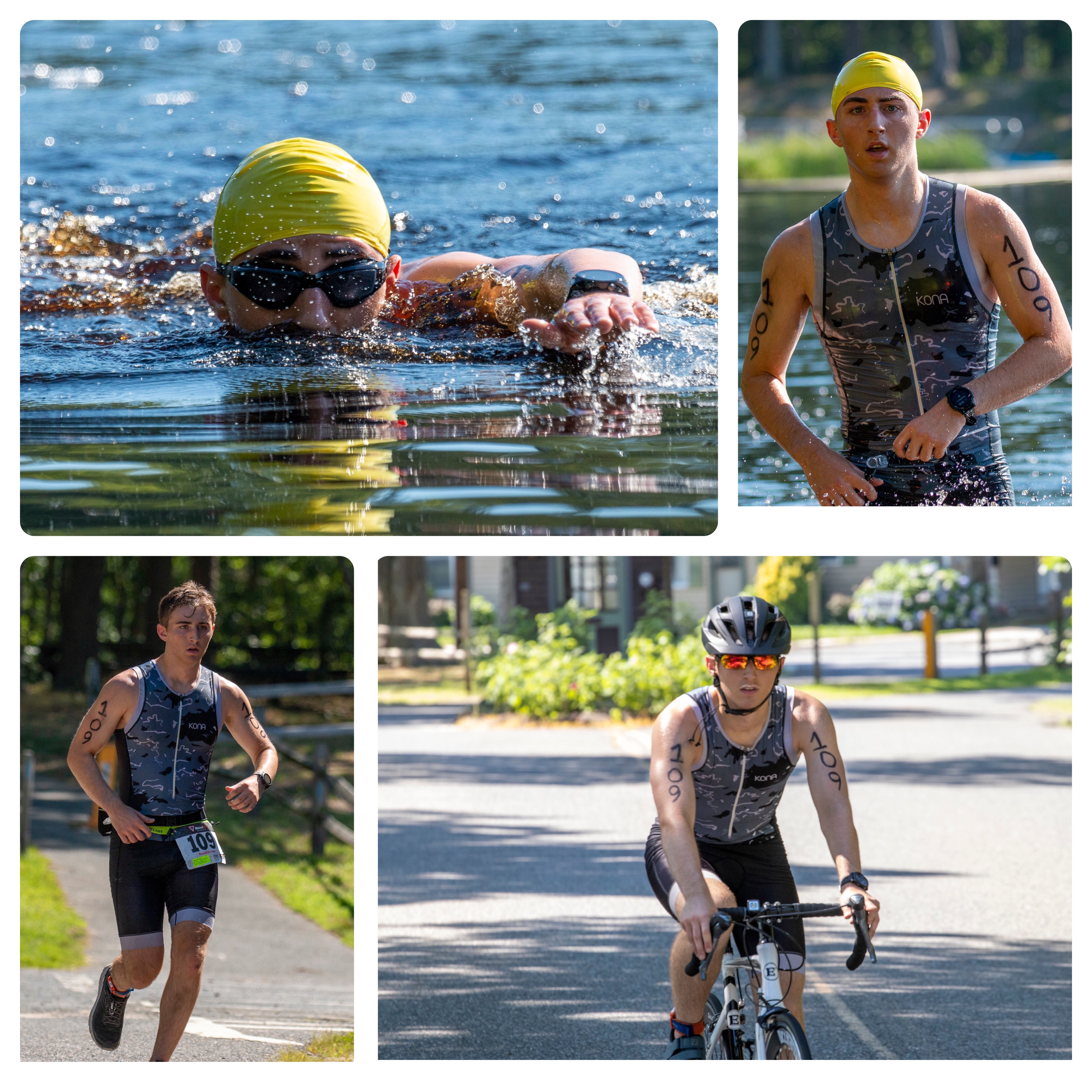 Finishing the marathon and raising funds for such a noteworthy cause, Ray admitted that it was "a proud moment" for him and his wife."We had so many donations, and so many people cheering for him on Facebook … we were trying to provide them some live updates. It was great."
Ray described his son, who began training in tae kwon do and martial arts as a toddler, as "focused and determined" from a young age. Despite the tough sporting competition, he always got up, dusted himself off, and tried harder in the face of failure.
Michael earned his black belt at the age of 10, and moved on to wrestling and studying jujitsu at Gracie Academy. He's now planning on applying to a military academy.
"I want to serve the country no matter what," he said. "I want to study mechanical engineering, and hopefully one day use that degree to help our military."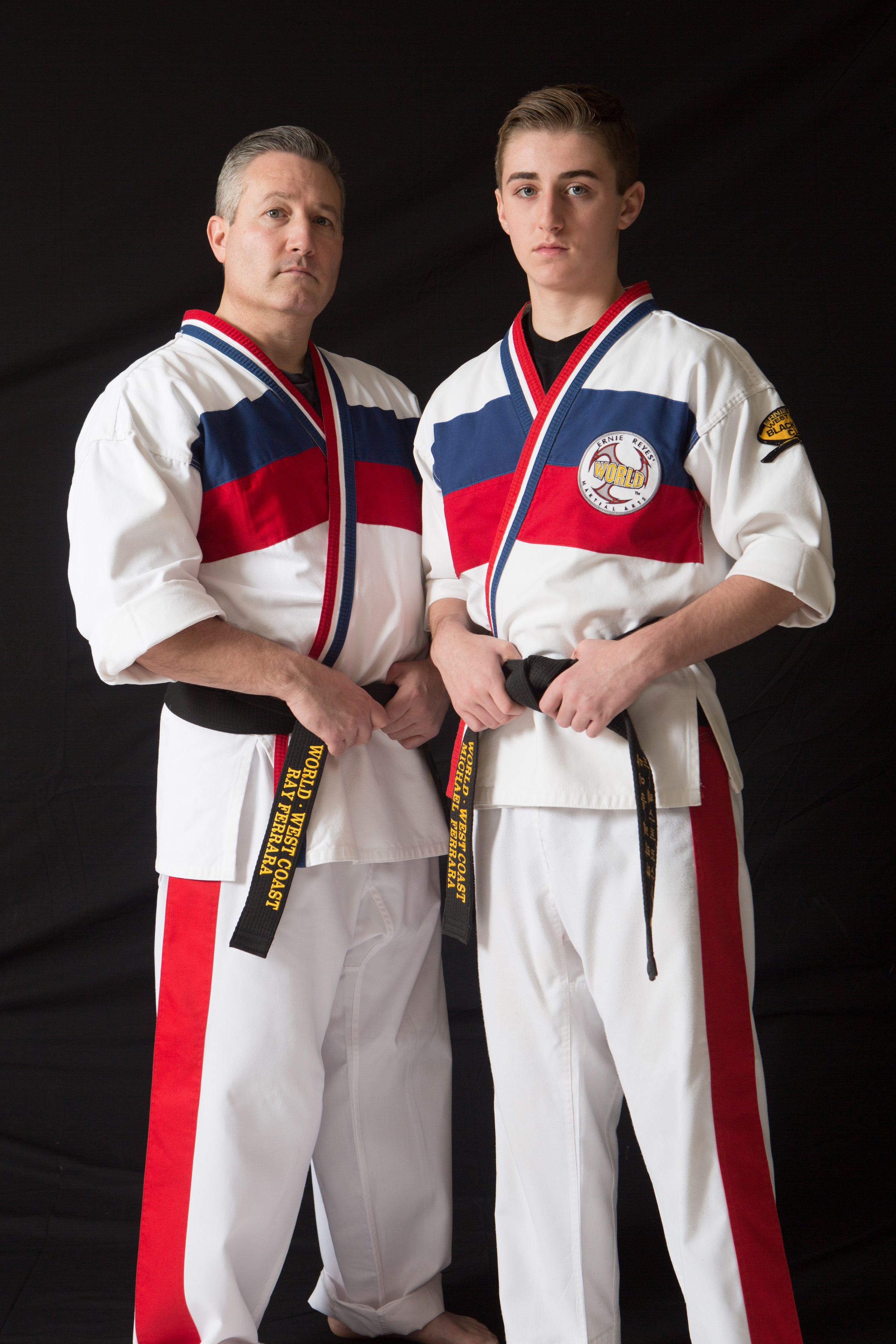 Canales, an Iraq War veteran, told The Blaze that Michael and Ray were Houses for Warriors' first outside ambassadors. "I wish I had a hundred more like [Michael]," he said. "He's only 17, imagine after he serves! I see a huge, bright future for that guy."
Canales believes that consistently high rates of suicide among U.S. veterans owe to their experience of homelessness and instability. Houses for Warriors is now fundraising for the Warrior House Program, a private estate for a larger-scale rehabilitation project; Canales's goal is to go national by 2025, opening 150 group homes for over 1,500 veterans.
"We support our veterans because they fought for our country, day in and day out," Michael told The Epoch Times. "I feel like they should be able to enjoy the freedoms that they fought so hard for us."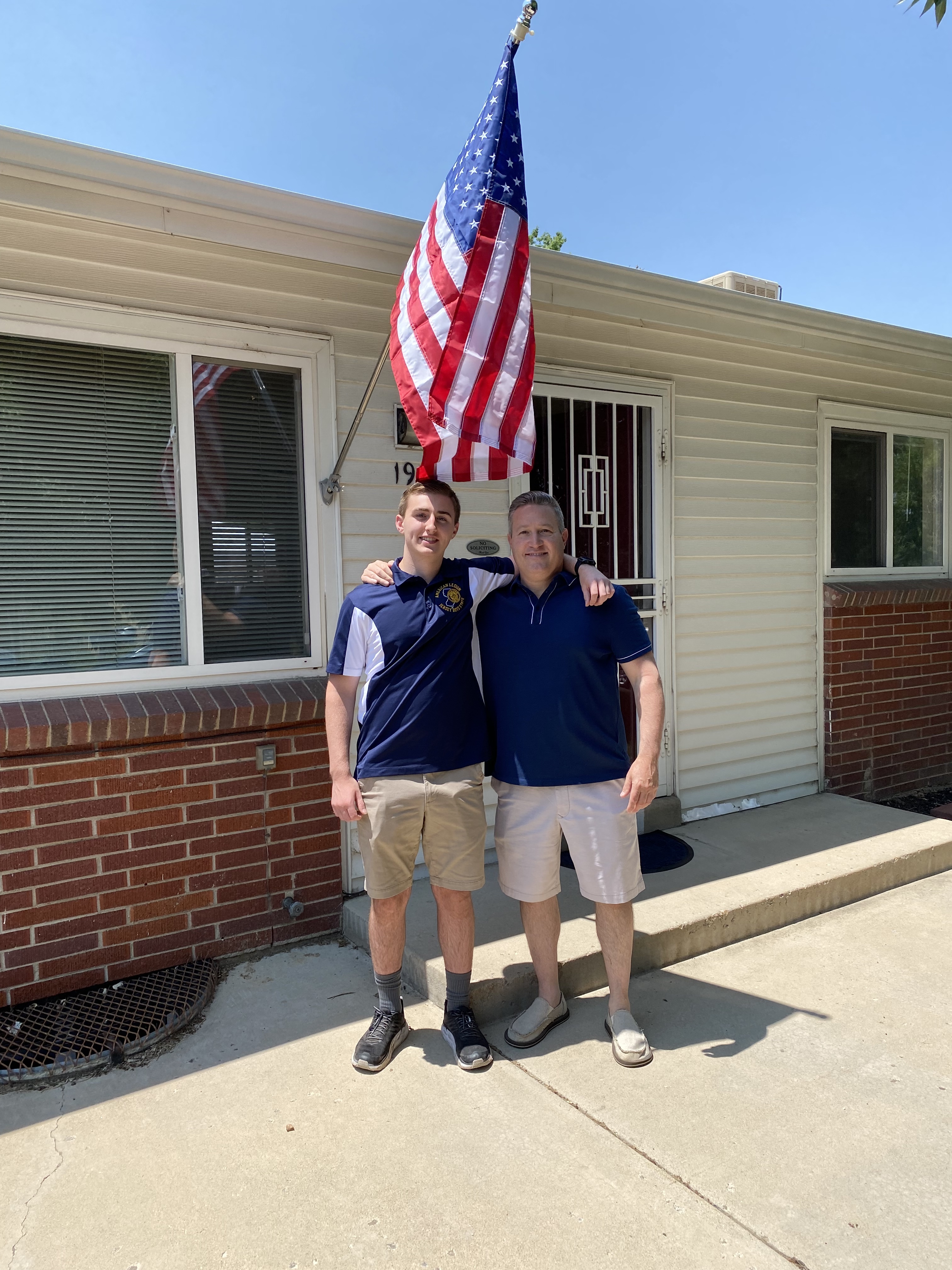 Share your stories with us at emg.inspired@epochtimes.com, and continue to get your daily dose of inspiration by signing up for the Epoch Inspired newsletter at TheEpochTimes.com/newsletter