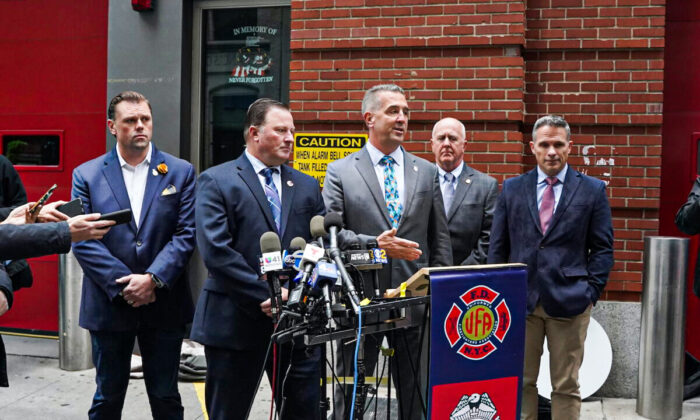 Firefighter Union leaders speak to reporters in Manhattan, New York, on Oct. 29, 2021. (Enrico Trigoso/The Epoch Times)
Dozens of NYC Firehouses Could Close on Monday Due to Vaccine Mandate: Union President
MANHATTAN, New York—Dozens of NYC firehouses may close on Monday as a result of a vaccine mandate placed on city workers by Mayor Bill de Blasio, according to Uniformed Firefighters Association President Andrew Ansbro.
Prior to a press conference on Friday, Ansbro talked to The Epoch Times outside a firehouse near Penn Station that had been closed nine hours on Friday due to a staffing shortage.
Thousands of municipal workers took to the streets in protests earlier in the week after de Blasio announced a sweeping mandate requiring the entire municipal workforce to get vaccinated, with no testing option.
Firefighters want to be recognized for their natural immunity, gained after a large percentage of them had already been infected and beat the virus. There has only been one NYC firefighter death to COVID-19 during the entire CCP (Chinese Communist Party) virus pandemic.
The union is not anti-vaccine but is against the mandate.
They have been trying to negotiate with city officials, but by Friday afternoon, their calls to debate were ignored and the deadline passed.
"There are already firehouses closing due to the shortage of staff, a problem we've had for a long time," Ansbro told The Epoch Times.
"Come Monday morning, I fear for the citizens of New York, I fear for my own members. New York City residents worry that there's going to be a fire, and they may die from it, but my members know there's going to be a fire. And if we don't have enough firefighters there, the fires get bigger, and that's when we risk our own lives. We're trying to avoid that as well," said Ansbro.
An NYC firehouse can get about 6,000 to 7,000 calls per year, averaging one call every hour and a half.
"The reason why I tell people that response times matter is because they do, they do," Ansbro said.
The union has had in recent weeks up to 16 firefighters out on leave due to sickness or injury for every one out due to COVID-19.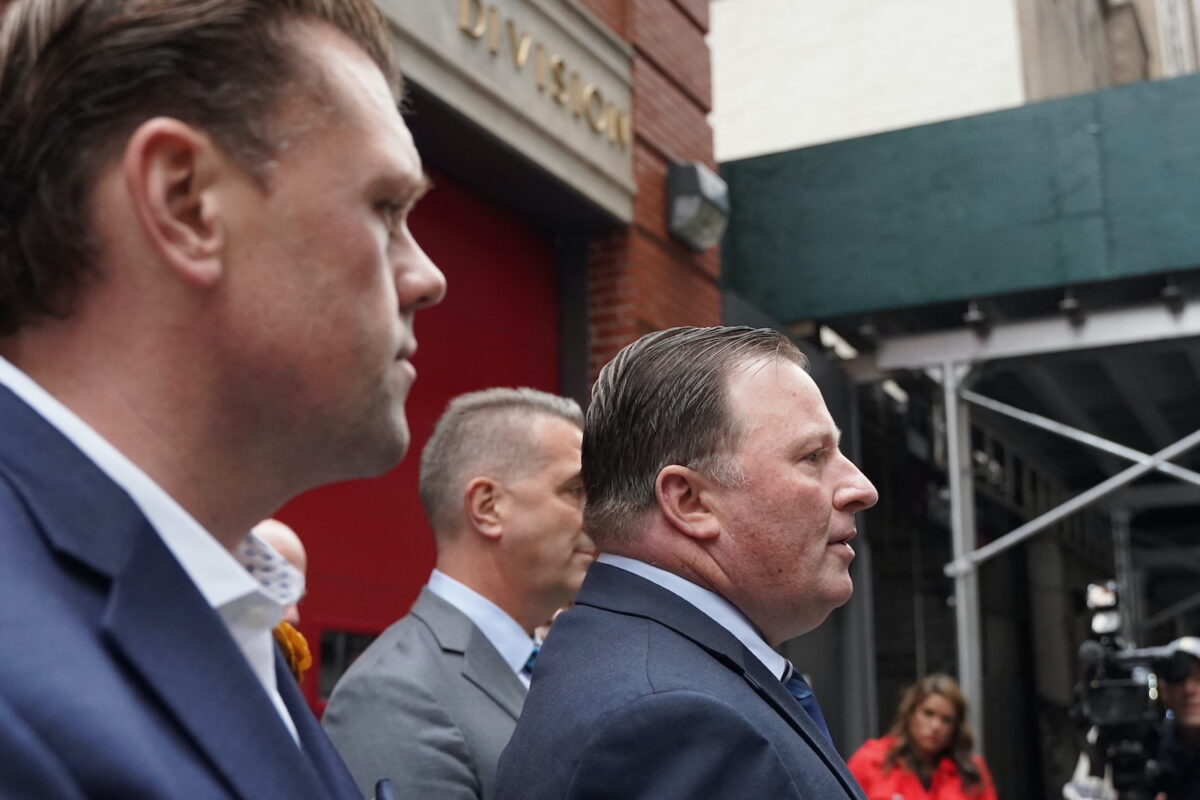 "Our injured members were the size of the Dallas Fire Department prior to this mandate," Uniformed Firefighters Association Vice President Bobby Eustace told reporters.
"We had over 1,200 members on limited duty and over 1,000 members on medical leave. We were nearly 9 percent on medical leave, before the mandate, because they are overworked. That's how high the injuries were. So prior to any of this, our members are already getting injured at a much higher rate than they normally were. We would have been the 36th largest local in the international professional firefighters. Just our injured members alone," Eustace said.
When de Blasio was asked at a Thursday press conference whether he was having any second thoughts about the mandate given the likelihood that some police, fire, and sanitation workers would rather quit or go on leave rather than get the shot, he replied in the negative.
"No, I am not having second thoughts," de Blasio said. "We expected that a lot of the vaccinations would happen toward the end of the deadline. We also know a lot of people make the decision once they really realize that they're not going to get paid. That's just the human reality."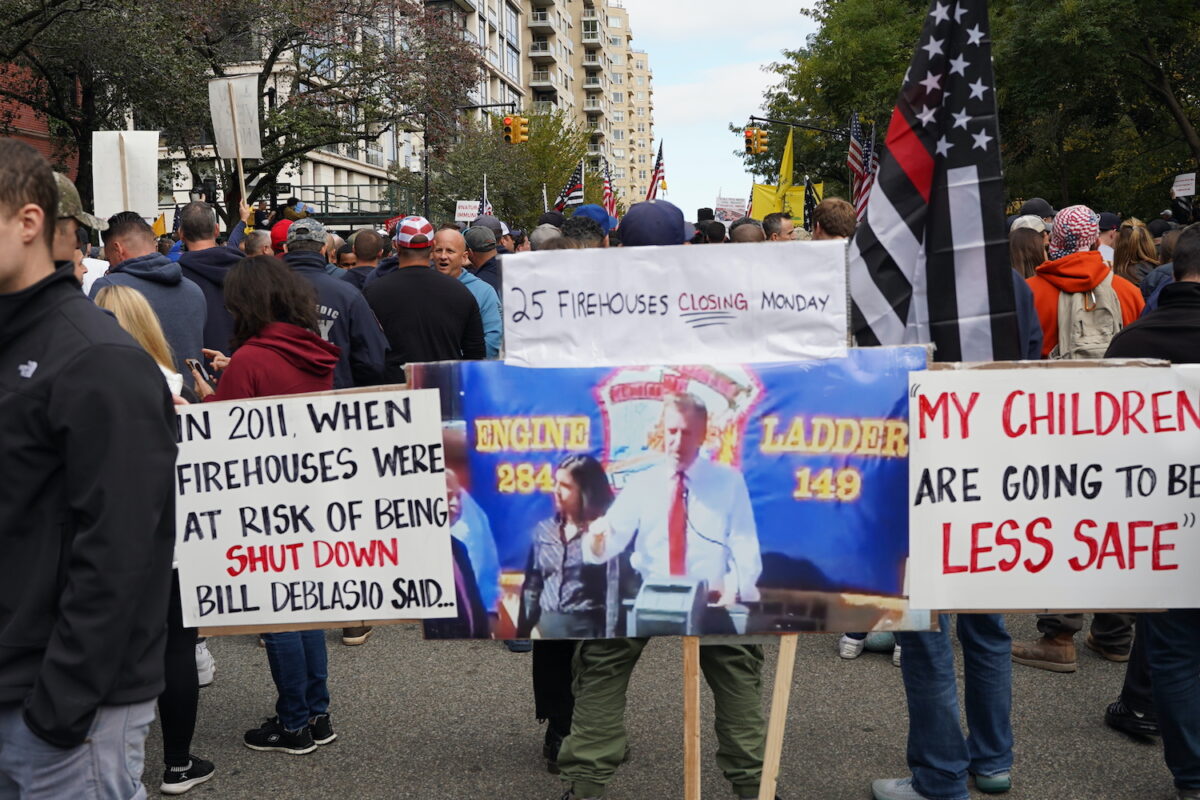 Tom Ozimek contributed to this report.