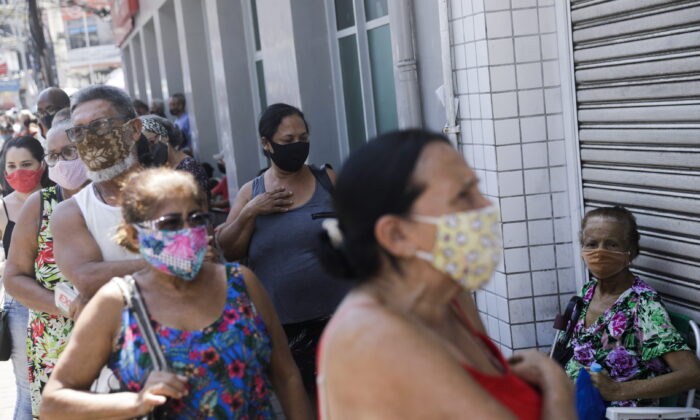 People wait in line to receive a dose of the Sinovac's CoronaVac vaccine during a vaccination day for 65-year-old and older citizens in Duque de Caxias near Rio de Janeiro, Brazil, on March 29, 2021. (Ricardo Moraes/Reuters)
Death Toll Exceeds a Million in Chinese Vaccine-Reliant Latin America
The death toll from the CCP virus in Latin America and the Caribbean has now exceeded 1 million.
In a statement, the Pan American Health Organization (PAHO) said that as of May 21, nearly 89 percent of deaths in Latin America and the Caribbean occurred in the countries of Brazil (44.3 percent), Mexico (22.1 percent), Colombia (8.3 percent), Argentina (7.3 percent) and Peru (6.7 percent). Three percent of the deaths were concentrated in Central America and 1 percent in the Caribbean.
As of May 31, Brazil had more than 462,000 deaths attributed to the pandemic, the second-highest reported death toll in the world after the United States. Mexico, with more than 223,000 deaths, ranks second in the region, followed by Colombia with more than 88,000 deaths.
Currently, the PAHO has delivered more than 12 million doses of vaccines procured through the World Health Organization's COVID-19 vaccines global access initiative to Latin America and the Caribbean, with an additional 770,000 doses being shipped to these areas.
According to the data of the PAHO, several Latin American countries, including Chile, El Salvador, Brazil, and Uruguay, rely almost entirely on vaccines produced in China.
On May 20, the Chinese communist regime's Xinhua News Agency reported that Chinese vaccines Sinovac, Sinopharm, and CanSino are being administered on a large scale in Latin American countries such as Brazil, Chile, Mexico, Argentina, and Peru.
The report also said that, according to the latest statistics from the PAHO, as of May 14, 26 Latin American and Caribbean countries had received more than 84 million doses of COVID-19 vaccines. Of these, nearly 55 million doses—or around 65 percent—were Chinese vaccines.
NBC reported on May 23 that China has shipped more than 165 million doses of Chinese vaccines to Latin America and the Caribbean in recent months.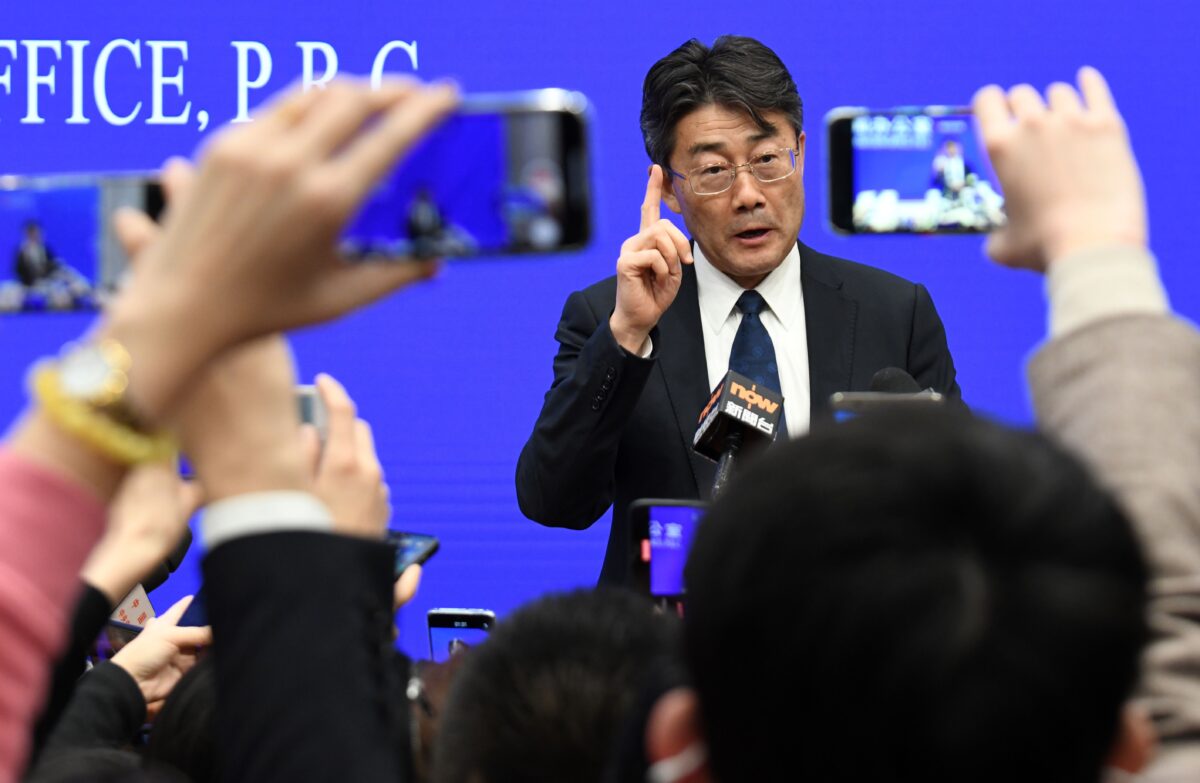 The report quoted experts saying the Chinese Communist Party (CCP) is using vaccines to advance its agenda in Latin America. Latin American officials have also said the CCP has asked Latin America to cut ties with Taiwan in exchange for the vaccine.
Many countries in South and Central America and the Middle East that have embraced communist China's "vaccine diplomacy," including Brazil, Chile, Pakistan, and Turkey, have seen a spike in confirmed viral infections and strong side effects among vaccine recipients after widespread administration of the Sinovac vaccine.
On April 10, at a Chinese national conference on vaccines and health, Gao Fu, director of China's Center for Disease Control and Prevention, admitted that China's vaccines don't offer much protection and that the effectiveness might be improved by using several types of vaccines in an alternating fashion.
In January, the Instituto Butantan, a leading Brazilian producer of vaccines, lowered the effectiveness rate of the Sinovac vaccine from 77.96 percent to 50.38 percent, and in March, three phases of clinical trials in Peru of the Sinopharm vaccine showed that the vaccine by Beijing Bio, a subsidiary of Sinopharm, was only 11.5 percent effective; Wuhan Bio's vaccine was 33 percent effective, far below the CCP's claim of nearly 80 percent.