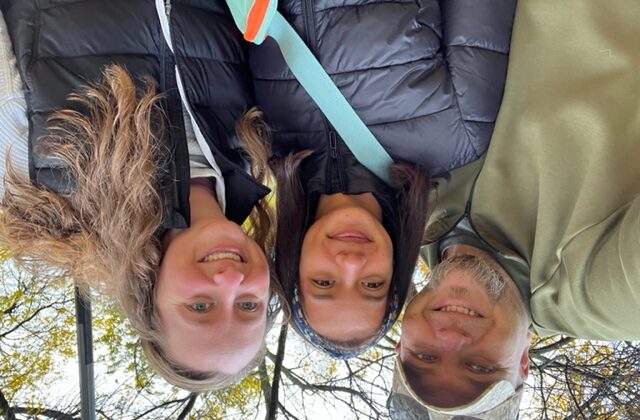 (L-R) Joe, Elizabeth, and Katie Harman in Sofia, Bulgaria, in October 2021. (Courtesy of Katie Harman)
Americans Stranded in Bulgaria Due to New Vaccine Mandate for Children Legally Immigrating
'We're praying for a miracle.'
After the Biden administration quietly enacted a new vaccine mandate, two American families have become stranded in Bulgaria with their newly adopted children.
For Katie and Joe Harman of Springfield, Missouri, the adoption process began two years ago. The lengthy and tedious procedure included two background checks by the FBI, multiple state-level checks, medical evaluations, and reviews of their home to make sure it was a suitable environment. In the meantime, to help establish a relationship with Elizabeth, the Harmans kept in touch with her through video calls. On Sept. 13, the Bulgarian Ministry of Justice approved the adoption and issued a new birth certificate, making Elizabeth the legal daughter of the Harmans. The Harmans were given a travel date of Oct. 13 to bring her home. However, a day that should have been part of the joyous culmination of the painstaking, two-year process to bring their new daughter home quickly crumbled into chaos.
Just two hours before their plane was to take off to Bulgaria, they were informed by their adoption agency that the Biden administration implemented a new immigration policy. It requires children over the age of 12, legally immigrating to the United States, to be fully vaccinated against COVID-19 before they will be allowed to enter the country.
"We scrambled," Joe said. "Immediately after we got custody of our daughter in Bulgaria we took her to a civil surgeon, which is a Bulgarian doctor contracted by the United States government to do medical examinations for visas."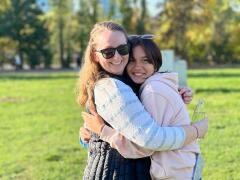 Because Elizabeth speaks very little English, Joe and Katie had to explain through an interpreter what was going on and why she could not go home. While Elizabeth said she would get the vaccine, there is still the issue of time. The mandate requires two Pfizer vaccines, three weeks apart.
Now, the thousands spent on two return plane tickets for Joe and Katie and the one-way ticket for Elizabeth have been wasted. Rather than heading back to the United States as planned, they will have to pay hundreds more per night to continue staying at a hotel for the additional three weeks. They will also have to spend thousands more on new plane tickets.
"This is posing a pretty serious financial hardship on our family, and will drain our savings quickly," Joe said.
There is also the mental harm they believe will be heaped upon their daughter as she floats in limbo between homes in a hotel room. They have not been provided clarification on whether they can leave as soon as she receives the second dose or if there is a waiting period for her to be considered "fully vaccinated." Making matters worse, Bulgaria just instituted a mandate that requires anyone who wants to enter most public buildings to show proof of vaccination or a recent negative COVID-19 test.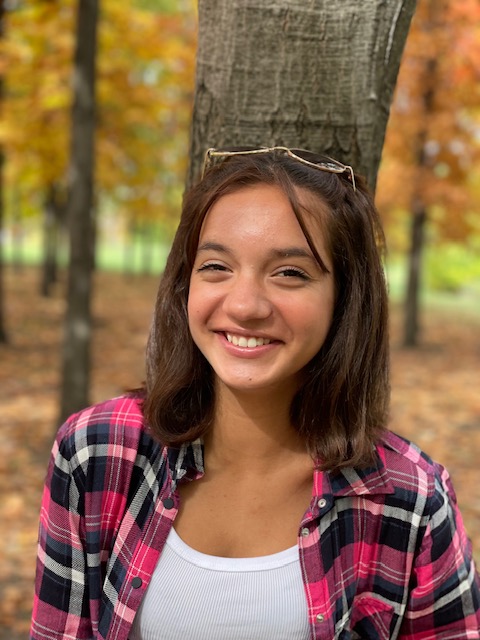 Vaccine Rules for Illegal Immigrants
While the Harmans are stranded in Bulgaria due to the Biden administration's new vaccine mandate, it is the policy of Immigration and Customs Enforcement (pdf) under Biden to "encourage" COVID-19 vaccines to the thousands of illegal immigrants detained in its detention centers. However it "cannot force individuals in detention to be vaccinated." The same applies to the policy for the Federal Bureau of Prisons.
Joe also shared about what he called the outrageous hypocrisy going on regarding the thousands of unvaccinated Afghan refugees coming to the United States.
As Joe explained, about "a quarter to a third" of the other recent residents at his hotel in Bulgaria were United States government contractors from "Atlas, Evergreen, and Omni Air." According to Joe, some of these contractors were pilots who flew from Bulgaria to Kuwait or Qatar where they picked up "thousands" of unvaccinated Afghan refugees who were then flown into the United States—at taxpayer expense—where they were released into our population. Joe was also told that some of the Afghan refugees were even on "no-fly lists."
The Dobrikovs
The Harmans are not the only Americans stranded in Bulgaria due to the new vaccine mandate.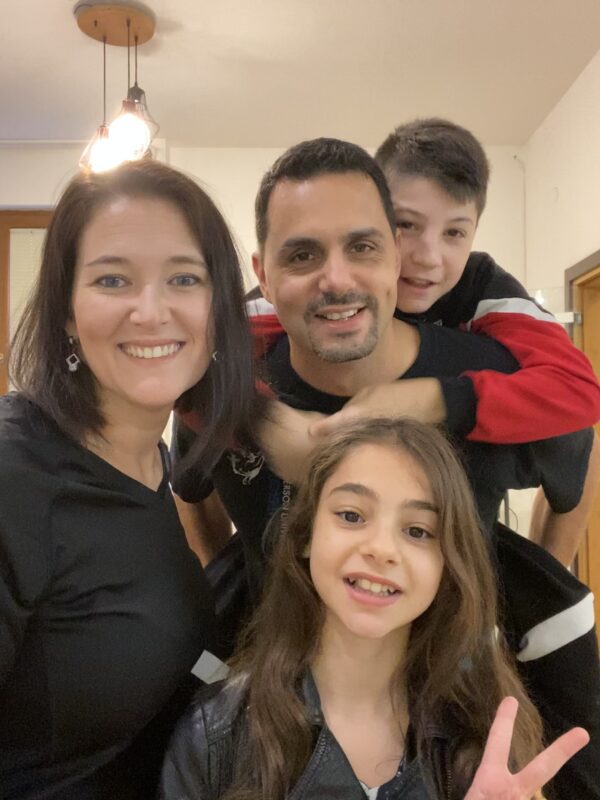 Amy and Stefan Dobrikov of Jacksonville, Florida, arrived in Sofia, Bulgaria, on Oct. 13 to finalize the adoption of two siblings, 10-year-old Alana and 12-year-old Asher. Immediately upon arrival, they were informed of the Biden administration's new vaccine mandate by their adoption agency.
"This is not an issue about vaxxed versus non-vaxed," Amy insisted. "This is a policy that was put into place without any consideration of current adoptions in process and there was no grace period to allow those who were in process. My daughter is 10 so the mandate doesn't apply to her. It applies to my new son. So we're stuck here and we don't know when we're going to get our son home and I don't want to split my family up. I can't get a visa for my son. They are legally my children now. Where are my constitutional rights? Where are my religious rights for my children?"
"There are several families stuck here," Amy told The Epoch Times, adding that their specific situation regarding the vaccine requirement is their refusal to comply for religious reasons. They already have religious exemptions from the Health Department for their other four children—Andreas (11), Alek (10), Anya (4), and Axel (2)—who are anxiously waiting for them to return to Florida.
"The embassy informed us we can file an I-601 Form (pdf), which if you read the form it's for people who have done illegal things and couldn't get a visa," Amy said.
According to the form, it is to be used by applicants who have had their visa application denied and who are seeking a waiver for any "reasons for inadmissibility" they "were told apply to" them. The reasons for denial include having a "communicable disease of public health significance," having a mental or physical disorder that poses a threat to others, a desire to engage in prostitution, having been involved in drug trafficking, or having previously been arrested or convicted of a crime.
To file the I-601 form to apply for the religious exemption after a denied visa carries a cost of $930 and carries an additional waiting period of 90 to 365 days.
"Meanwhile, my family is in-country and we're supposed to sit here and twiddle our thumbs while we wait for approval?" Amy scoffed. "It's absolutely ridiculous."
Time and Money
As with the Harmans, the new vaccine mandate has added undue burdens of time and money to the adoption process. Initially, the Dobrikovs had a court date to finalize the adoption in Bulgaria on Sept. 28 and they were supposed to fly home soon after. The thousands spent on two return tickets for Amy and Stefan as well as the two one-way tickets for their two newly adopted children have also been wasted and they have no idea how many of the 90 to 365 days to process the I-601 form will be spent waiting before they can spend thousands more to purchase replacement plane tickets home. They must also continue to pay hundreds per night for a hotel room and food. In the meantime, she has contacted several senators and congressmen, and while all of them have voiced support for her plight, the United States Embassy will only take direction from the State Department. "And I can't get anyone at the State Department to help us," she said.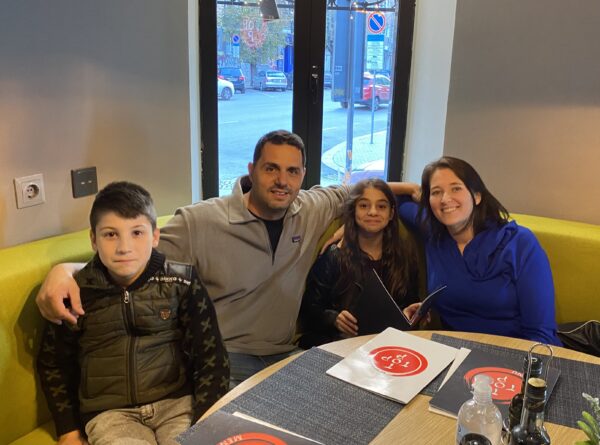 "I'm desperate," Amy said, breaking down into tears. "I don't know what else to do. Do you know how devastating it is if I have to go home with my daughter and leave my husband and my son? Do you know how devastating that is for my son who is ready to come home to his family? He was separated from his sister for five years while they were in foster care. They're finally together again. I'm not one to go to the media but what am I supposed to do, just sit here and wait? We have no idea when he will be able to go home."
"The embassy requires civil surgeons, basically doctors that go through and they have to check all these boxes that they gave these vaccinations, including two doses of the COVID vaccination three weeks apart," Amy explained. "There's an option on there they can check that says insufficient time. But because the policy is very specific that they must give two doses three weeks apart, to me that's insufficient time. The doctor can't sign off on that form unless two doses have been given and that's where the other family [the Harmans] is stuck. But for my family, the vaccine goes against our religious beliefs. You go on the Center for Disease Control website and it talks about how kids have myocarditis and long-term effects from the COVID vaccine, so why are they pushing this for new immigrants. It makes no sense to me."
"We're praying for a miracle," Amy said, crying desperately over the phone. "We have our meeting on Monday and we need a miracle to be able to come home as a family, all four of us. I am believing that all four of us will get on that plane together. But I just don't know how right now."
The Broken Adoption System
"NCFA is aware of the Harman case," Ryan Hanlon, Vice President of the National Council For Adoption (NCFA) told The Epoch Times, adding that, while they "do not typically comment on specific adoption cases" and would refer reporters "to the family's agency or legal representation for more detailed comment" on their cases, he did choose to "provide a general comment on inter-country adoption processes and timelines."
"It is vital that families who are completing the inter-country adoption process have timely, clear, and comprehensive information about travel requirements and the immigration process to avoid unnecessary delays and costs," Hanlon said. "During the pandemic, prospective adoptive parents have demonstrated flexibility and a willingness to adhere to appropriate safety and health guidelines from both their adopted child's country of origin and as set forth by the U.S. government. Consistent application and advanced communication about such procedural guidelines is critical to avoid an undue burden on adoptive families who are seeking to complete the adoption process and return to the U.S. with their newly adopted child."
"I estimate that 70 percent of the two-year process was spent waiting on the U.S. government," Joe said. "and I want members of the U.S. government to know that I am not going away. If this administration truly cares about being for the people, they will knock down barriers, get out of the way and help families instead of being an obstacle introducing red tape to the adoption process."
"Senator Hawley's office continues to diligently work on the Harmans' case in hopes that they can bring their daughter to the U.S. as soon as possible," a spokesperson for Sen. Josh Hawley (R-Mo.) told The Epoch Times. "The family has taken the necessary steps for their adoption, only to be stonewalled unexpectedly by the Biden administration's new COVID vaccine mandate for visa applicants—including children.
"The Biden administration will eagerly enforce their vaccine mandate with legally-adopted minors awaiting visas, but not at our southern border where thousands of migrants went unchecked for COVID and were released into the country. Their priorities are totally out of whack and are hurting real American families who play by the rules. We will not stop working until we know the Harmans and their daughter are home safe."
A spokesperson from Sen. Marco Rubio's (R-Fla.) office told The Epoch Times that "Senator Rubio's office is in contact with the family to see how we can best assist their situation."
UPDATE: Amy informed The Epoch Times that her son's visa was denied. She will now be forced to go home with their daughter while her husband and son will remain in Bulgaria to wait for approval for the USCIS I-601 waiver for a religious exemption, which may take up to one year. She will call them daily.