160-Year-Old 'Devil's Bridge' Creates a Perfect Circle With Its Reflection in the Water
The arched "Devil's Bridge" is just as magical today as the day it was created back in the late 19th century. In a spectacular optical illusion, the semicircular stone bridge creates the image of a perfect circle when reflected in the lake that runs beneath.
Devil's Bridge, or Rakotzbrücke, is situated in Germany's Kromlauer Park in the village of Kromlau, near the border with Poland. The village, rich with flora, is also home to the largest rhododendron park in the country.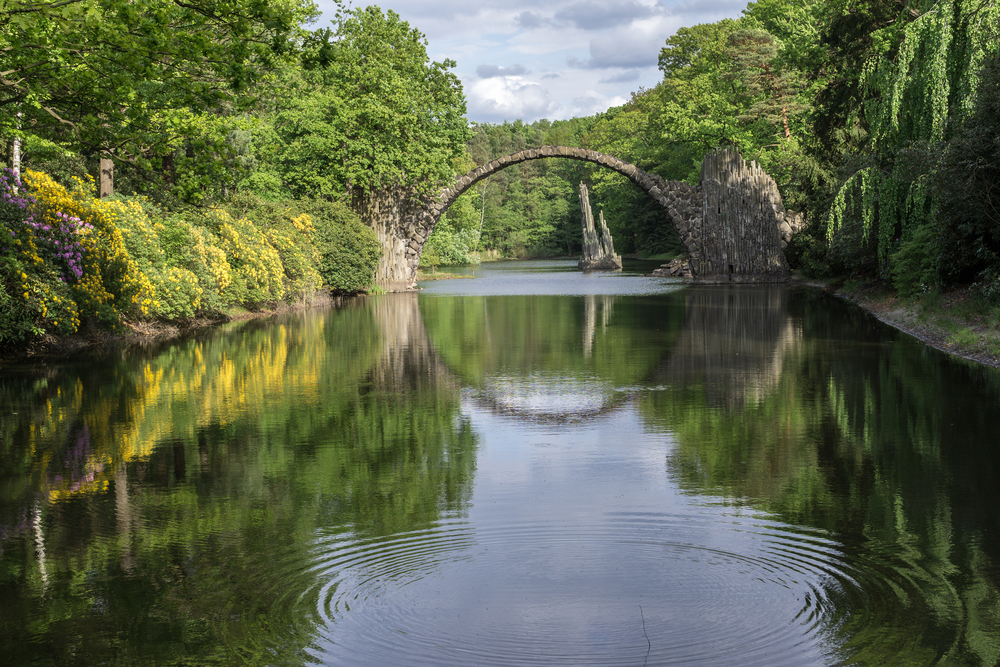 The bridge was commissioned in 1860 by a local knight with the illusion of a circle in mind, was built from rough-cut local stone, and earned its folkloric name from its dubious safety as a pedestrian bridge, according to Atlas Obscura.
Yet there is nothing disquieting about the optical illusion.
Over a tranquil lake, the image of a perfect stone circle is clear for all to see, and a hotspot for photographers from all over.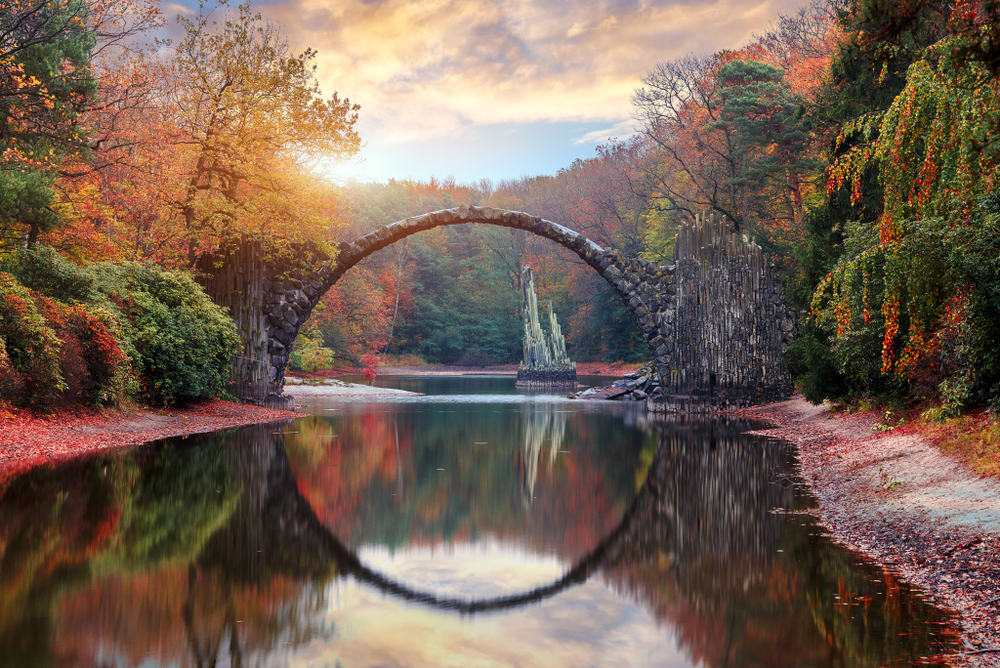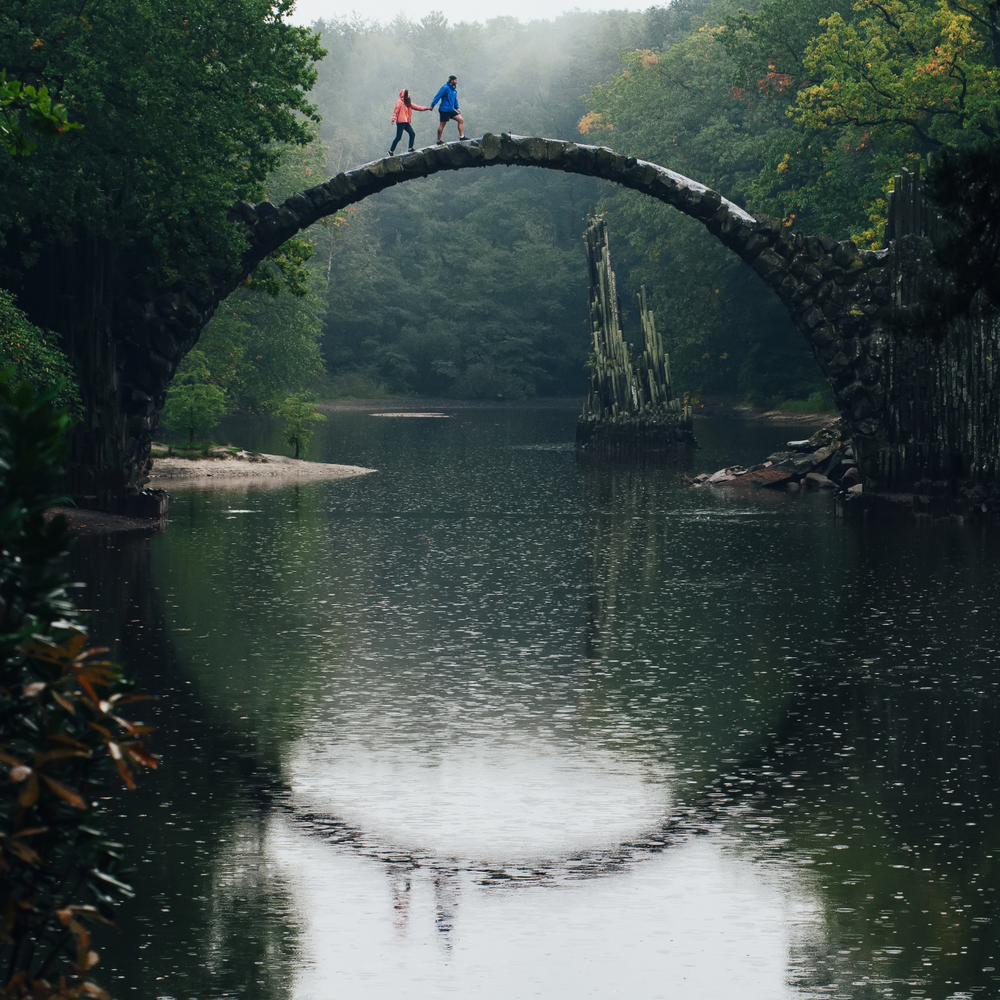 Built among rich foliage, the gentle stone arch accentuates the changing of the seasons by framing the trees as they change from green to orange, to bare, and back again.
The bridge boasts another feature sympathetic to its natural surroundings: each end is decorated with thin stone spires that emulate the natural basalt columns found all over Germany. However, given the bridge's 160 years of age and delicate construction, it is now prohibited for pedestrians to cross, in order to preserve it.
Viewers are nonetheless encouraged to drive to Kromlauer Park to witness this beautiful feat of engineering. When the water is still, the leaves are bright, and the air is crisp, Devil's Bridge looks to be straight out of the pages of a children's fairytale.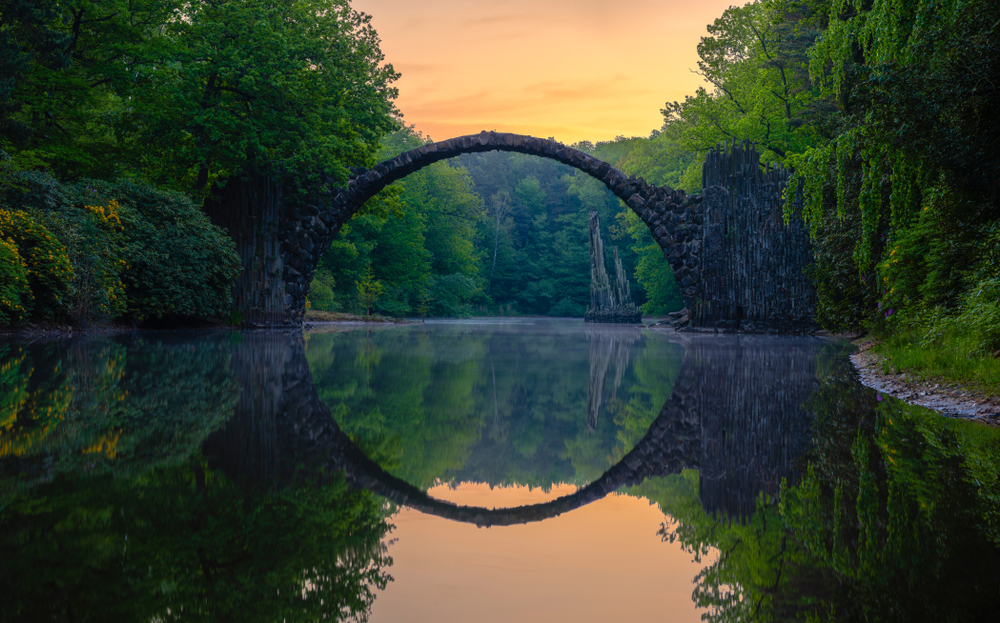 Share your stories with us at emg.inspired@epochtimes.com, and continue to get your daily dose of inspiration by signing up for the Epoch Inspired newsletter at TheEpochTimes.com/newsletter