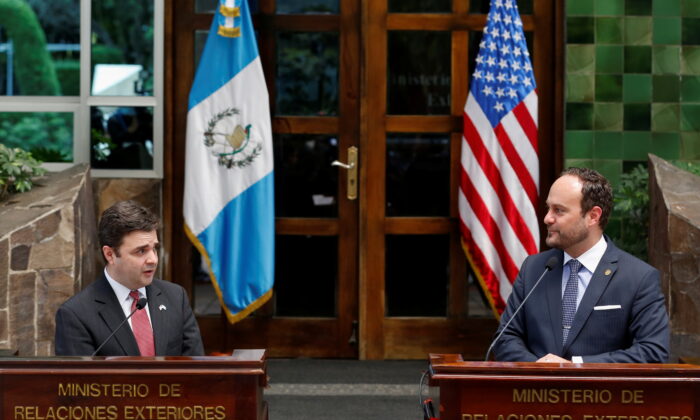 President Joe Biden's special envoy for the Northern Triangle Ricardo Zúñiga holds a news conference with Guatemalan Foreign Minister Pedro Brolo, in Guatemala City, Guatemala, on April 6, 2021. (Luis Echeverria/Reuters)
White House Seeks to Create Legal Ways for Central Americans to Immigrate to US: Envoy
The White House is looking to create ways for would-be asylum seekers from Central America—who may otherwise seek to make the perilous trek north and cross the border illegally—to enter into the United States lawfully, President Joe Biden's special envoy Ricardo Zúñiga said on April 6.
Zúñiga, Biden's envoy to the so-called Northern Triangle countries in Central America—Guatelamala, Honduras, and El Salvador—said on a state visit to Guatemala that the White House was looking to offer protections to migrants amid a push by Biden to reshape the U.S. border policy and as the administration struggles to cope with a sharp rise in illegal border crossings.
The surge in illegal immigration from the three Northern Triangle countries has become one of the biggest political challenges to the Biden administration, with Republicans blaming the wave of illegal border crossings on a rollback of Trump-era immigration policies and on messaging that many would-be migrants and human traffickers are interpreting as an invitation to come to the United States.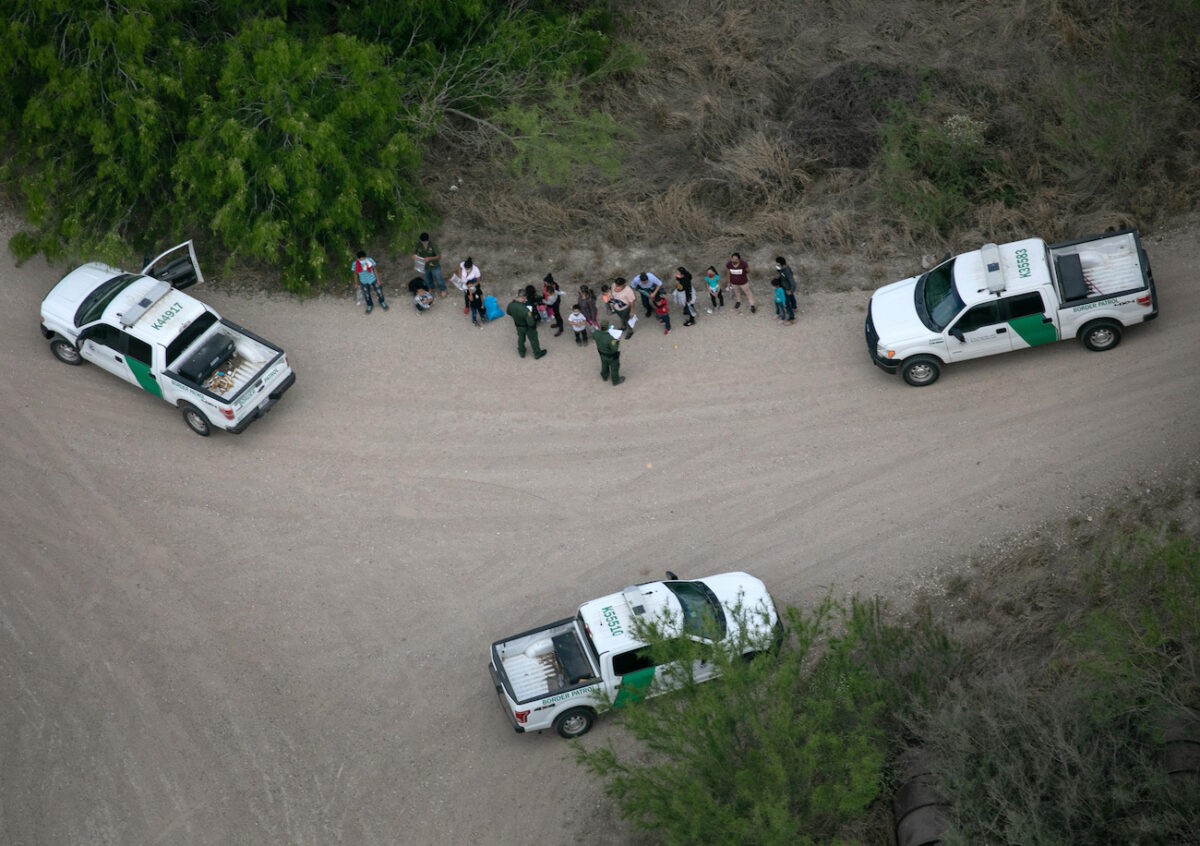 Recent Reuters interviews with nearly two dozen migrants and more than a dozen people identifying themselves as smugglers found that many would-be illegal immigrants believe that they're welcome to enter and stay in the United States.
"There's 100 days of free passage across the border," a Guatemalan smuggler told Reuters, referring to one prevailing perception. "Supposedly the president is letting children in," another told the outlet.
Biden has pushed back against the notion that the border is open, and said his administration is continuing to quickly expel most adults and families under a public health order imposed at the start of the COVID-19 outbreak. But the administration is allowing teens and children, at least temporarily, to stay in the country.
While the Biden administration has sought to portray the spike in illegal crossings as a seasonal phenomenon, officials have, at the same time, rolled out more aggressive communications in a bid to discourage would-be illegal immigrants, in apparent acknowledgment that the message wasn't getting through.
"Don't come over," Biden said in a March 16 interview with ABC News when asked to articulate his message to would-be border crossers. "Don't leave your town or city or community."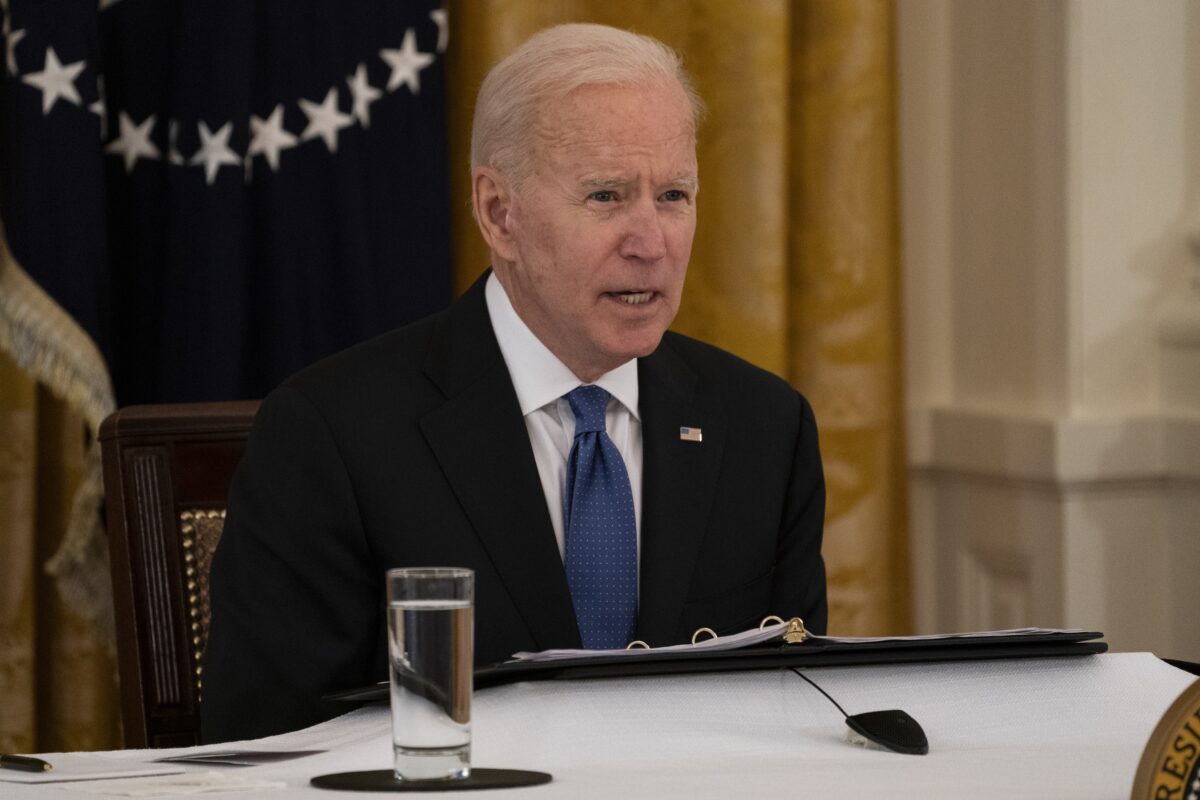 It is a message that Zúñiga reinforced in Guatemala, saying at a press conference, "I want to emphasize that the U.S. border is closed."
A day after meeting with Guatemalan President Alejandro Giammattei, Zúñiga met most of the Guatemalan government's senior cabinet ministers to discuss how to improve security as well as economic and societal conditions that drive Guatemalans to migrate.
"We are here to also talk about the need and the efforts of the White House to create legal means for migration so that people do not have to use irregular and dangerous routes," Zúñiga said.
"We also want to make sure that there are ways and means of accessing protection for people who require that protection."
The idea of establishing a more robust U.S. immigration presence in Central American countries to process asylum claims was recently floated by Sen. Joe Manchin (D-W.Va.), who last week took a helicopter and boat tour of the border.
To quell the flow of illegal immigrants across the southern border, Manchin suggested beefing up border security, establishing a 90-day moratorium on immigration, and setting up a framework that would provide a process for people in the Northern Triangle countries to apply to come to the United States legally.
"They should be able to go through the asylum process—the vetting process—and do all the things that are necessary before they come here," Manchin said. "It would be safer. It would be much more humane. It would be much more cost-effective for each one of them, and the sacrifices they make."
Manchin also called for immigration reform, which he said he and Rep. Henry Cuellar (D-Texas) would discuss with members of the Biden administration upon returning to Washington.
The Northern Triangle countries—the poorest in the Western Hemisphere—have long struggled with chronic gang violence and expansive criminal networks, such as the notorious Mara Salvatrucha, or MS-13.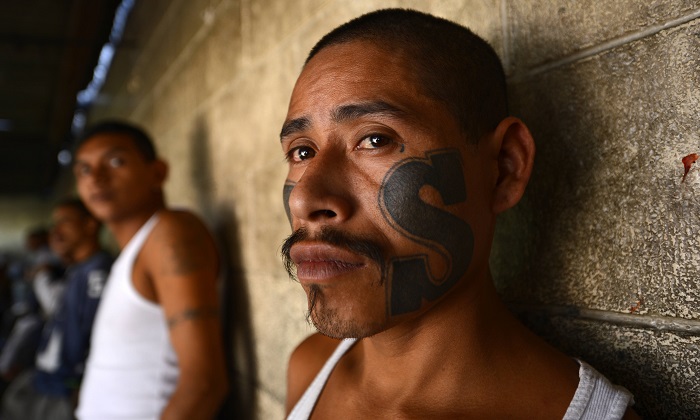 The Biden administration has said that one of its plans for stemming the flow of illegal immigrants is to address the root causes by providing assistance to countries people seek to flee.
"Creating jobs, health care, and education were topics we discussed yesterday with the president," Zúñiga said at the press conference. "We continued to talk about the need to create the conditions for Guatemalans to live their lives with dignity and hope here in Guatemala."
As part of this effort, the U.S. Agency for International Development (USAID) announced on April 6 that it's deploying a disaster assistance response team to respond to what it said were urgent humanitarian needs in Guatemala, Honduras, and El Salvador.
"The United States, through USAID, has provided approximately $112 million in life-saving humanitarian aid—including emergency food assistance, nutrition services, safe drinking water, shelter, programs to help people earn an income, and disaster risk reduction programs. Of this, $57 million is for people in Guatemala, $47 million in Honduras, and $8 million in El Salvador," the agency said.
Zúñiga will also visit El Salvador later this week and discussed migration "in a comprehensive fashion" with Honduran Foreign Minister Lisandro Rosales on April 2, according to a ministry statement on April 5.
U.S. authorities caught more than 171,000 illegal immigrants along the U.S.–Mexico border in March, the highest monthly total in two decades and the latest sign of the mounting humanitarian challenge confronting Biden's administration.
At the same time, a Customs and Border Protection official said on April 5 that well over 100,000 illegal border crossers have evaded capture by patrol agents so far this year, adding to the alarm already raised around the growing number of monthly apprehensions.
Reuters contributed to this report.