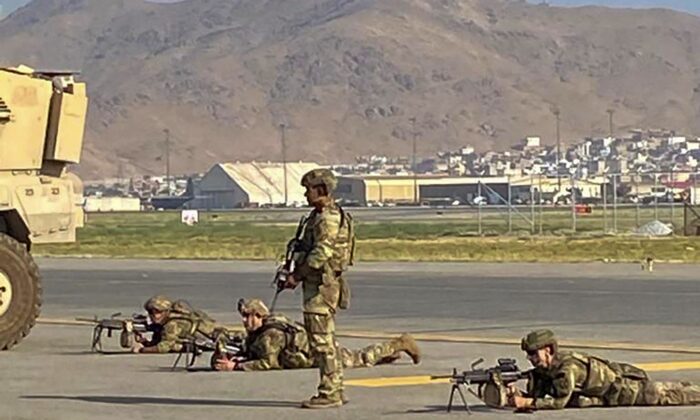 US soldiers take up their positions as they secure the airport in Kabul on Aug. 16, 2021. (Shakib Rahmani/AFP via Getty Images)
US Troops Shot At, Return Fire at Kabul Airport and Kill 'Armed Individuals': Pentagon
U.S. soldiers deployed at the Kabul airport have been shot at and were forced to return fire, killing two, Pentagon spokesman John Kirby said on Aug. 16.
Two "armed individuals" were shot and killed in separate incidents at the airport, Kirby told reporters in an off-camera briefing, coming as thousands of people crowd around the facility to try to flee Afghanistan after the Taliban took over the country and declared victory on Aug. 15. About 2,500 troops are currently at the airport, Kirby said.
There are "preliminary indications" that one U.S. soldier may have been wounded.
The United States will now focus on securing the Kabul airport, deputy national security adviser Jon Finer told reporters on Aug. 16, adding that additional U.S. troops were being sent to the airport.
Images and videos uploaded online showed Afghan citizens attempting to cling to U.S. military planes that were performing evacuations. At least two fell hundreds of feet from the military planes to their deaths, the footage showed.
There were unconfirmed reports citing U.S. military officials that stated at least seven people died amid the Kabul airport chaos.
As of Aug. 16, U.S. forces were working with Turkish and other international troops to clear the Kabul airport to allow international evacuation flights to continue, Kirby told reporters. He said that Defense Secretary Lloyd Austin authorized the deployment of another battalion to the airport.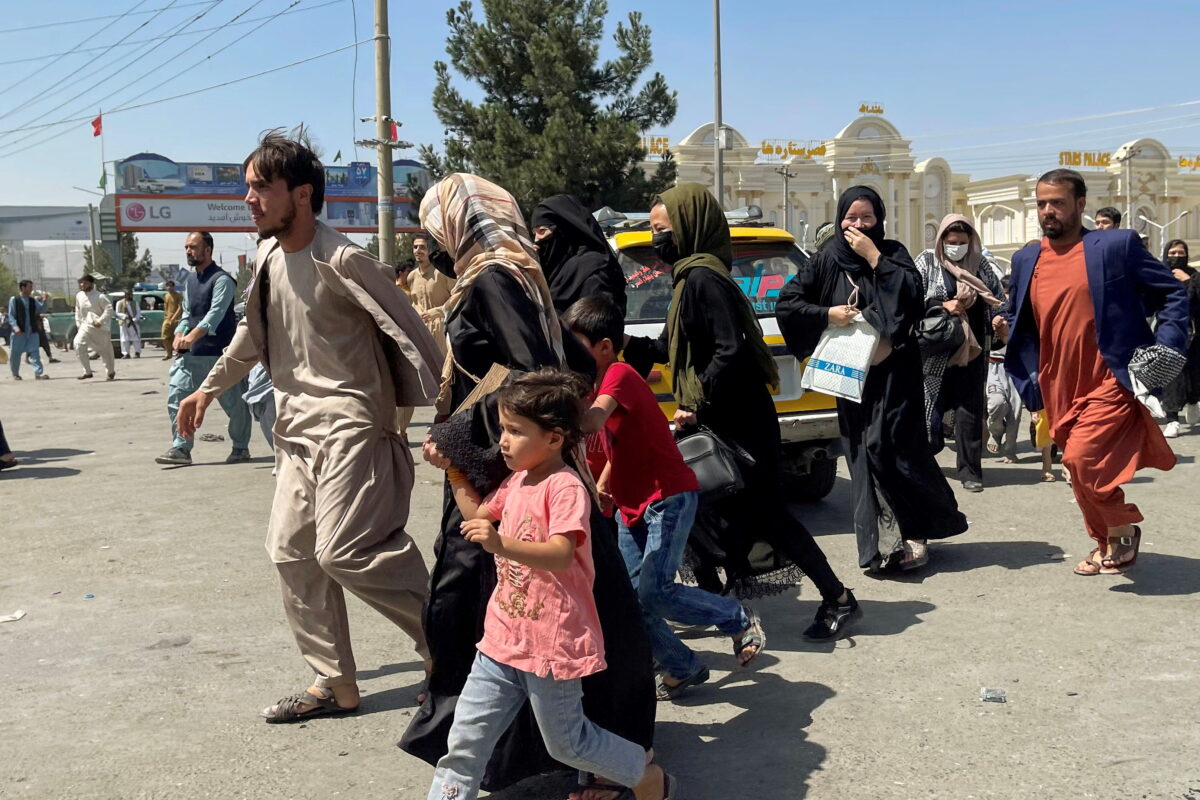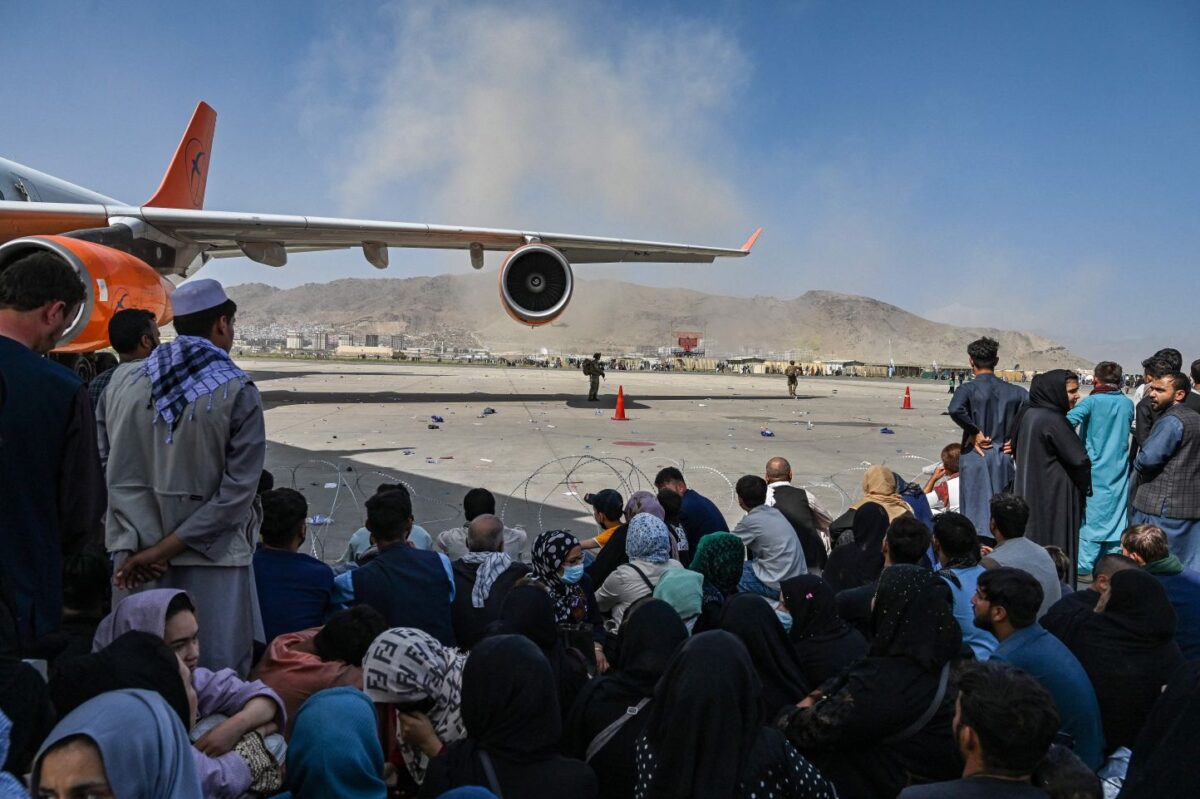 The Taliban swept into Kabul on Aug. 15 after President Ashraf Ghani fled the country, bringing an end to a two-decade campaign in which the United States and its allies had tried to transform Afghanistan.
The country's Western-trained security forces collapsed or fled ahead of the planned withdrawal of the last U.S. troops at the end of the month.
Residents raced to Kabul's international airport, where the "civilian side" was closed until further notice, according to Afghanistan's Civil Aviation Authority. The U.S. military and other Western forces continued to organize evacuations.
Shafi Arifi, who had a ticket to travel to Uzbekistan on Aug. 15, was unable to board his plane because it was packed with people who had raced across the tarmac and climbed aboard, with no police or airport staff in sight.
"There was no room for us to stand," he told The Associated Press. "Children were crying, women were shouting, young and old men were so angry and upset, no one could hear each other. There was no oxygen to breathe."
President Joe Biden, meanwhile, is facing a barrage of criticism—even from his own diplomats, Democratic lawmakers, and mainstream media pundits—over how the pullout was handled.
"If President Biden truly has no regrets about his decision to withdraw, then he is disconnected from reality when it comes to Afghanistan," Sen. Lindsey Graham (R-S.C.) wrote on Twitter.
The Associated Press contributed to this report.