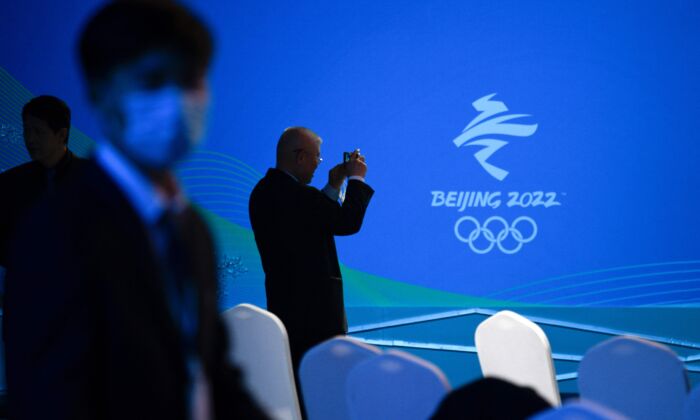 A man takes pictures of a logo of the Beijing 2022 Winter Olympic Games during the Beijing 2022 Paralympic Winter Games 100 Day countdown event at the National Aquatic Centre in Beijing, on Nov. 24, 2021. (Wang Zhao/AFP via Getty Images)
Chinese Tennis Star's Allegations Casts Spotlight on CCP Officials' Misbehavior
Politicians, sports stars, and human rights defenders from all around the world have increasingly been worried about the safety of Chinese tennis star Peng Shuai since China's state-run media posted her recent photos and videos.
Peng, a former No.1-ranked doubles player, had been absent from public view for over two weeks after accusing retired Chinese vice-premier Zhang Gaoli of sexual assault on Nov. 2. Soon after, the White House, the United Nations, the Women's Tennis Association, and the men's world No.1 ranked Novak Djokovic raised concerns for Peng's safety.
Peng's case added fire to the campaign to boycott the Beijing Winter Olympics, which opens on Feb. 4. Politicians, non-government organizations, activists, and athletes are pressing the Chinese regime to respect basic human rights.
On Nov. 21, the International Olympic Committee (IOC) announced that its president Thomas Bach had a 30-minute video call with Peng, Chinese senior official and IOC member Li Lingwei, and chair of the IOC's Athletes' Commission. Without releasing the video, Bach said: "Peng Shuai was doing fine."
From Nov. 20–23, Chinese state-run media and the Chinese regime continued to say that Peng was safe in her Beijing apartment, and posted her videos and photos, which can't be verified.
However, the world worried more about Peng after the IOC's video call and Beijing's reassurances.
"China has a history of releasing forced 'statements' on behalf of human rights activists," Amnesty International said in its statement on Nov. 18. "For example, state TV aired the 'confessions' of Chinese human rights lawyers Wang Yu and Jiang Tianyong when they were in detention."
People around the world are worried that Peng has lost her freedom and must do whatever the Chinese regime orders her to do.
"I am deeply concerned for the safety and wellbeing of Peng Shuai. Allegations of sexual assault should never be censored by the state. To be kidnapped by the Chinese Communist Party for her courage to speak out is unthinkable," Garnett Genuis, a member of the Canadian Parliament and Canada's Shadow Minister for Canada–China relations, told The Epoch Times on Nov. 22. "Although images and videos of Peng Shuai have been released by Chinese state-sponsored media, their authenticity cannot be verified."
"This incident underlines the fact that high performance athletes are not immune from human rights abuses in China," Genuis added.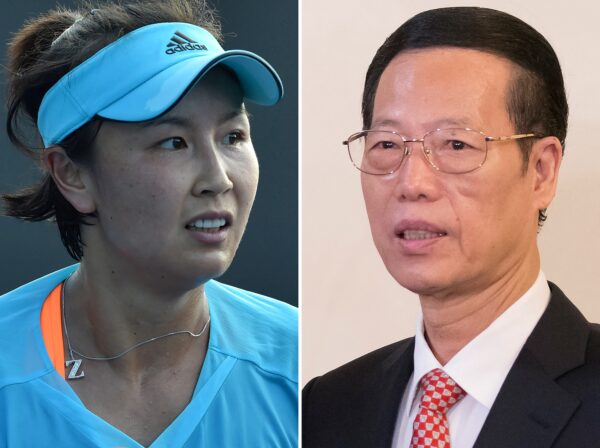 Women's Rights
Peng's claims have thrown into the spotlight women's rights issues in China, in particular the apparently common practice in recent decades of Chinese Communist Party (CCP) officials having mistresses.
The former Chinese security czar Zhou Yongkang was sentenced to life in prison for the crimes of bribery, abuse of power, and the intentional disclosure of state secrets in June 2015.
According to Chinese state-run media, Zhou had at least 28 long-term mistresses and almost four hundred women whom he sexually assaulted. Zhou's mistresses included TV anchors, movie stars, singers, university students, and officials.
These ladies, who had affairs with Zhou, maintained their relations with him for their careers, or even for their lives. In China, high-ranking officials have the power to put innocent people into prison, take away all their wealth, and even their lives or the welfare of family members if they are crossed.
In past years, the Chinese regime announced hundreds of officials who were involved in sexual scandals, such as: Zhao Liping, a powerful official in Inner Mongolia who killed his mistress in 2015; Ma Jian, former deputy minister of China's Ministry of State Security who had six mistresses and two sons by them; and Shi Wenqing, a senior official in Shandong Province who repeatedly raped his own niece, had sexual relationships with his wife's two nieces, and had numerous part-time mistresses.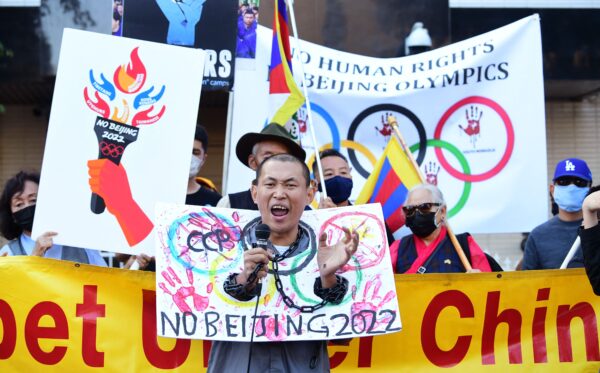 Ju Bin, a Canadian basketball coach who used to be a member of China's national basketball team, told the Chinese edition of The Epoch Times in early November that female tennis players are commonly the targets of CCP senior officials' sexual assaults.
"The CCP senior officials like to play tennis more than other sports, because tennis is elegant [in their eyes]. [Their staff members] always order the top female tennis athletes to accompany them," Ju said. "I know this scandal very well, and this happens continually."
Yuan Hongbin, the former head of the law school at Beijing University and renowned dissident in exile, told the Chinese Epoch Times on Nov. 19 that the CCP senior officials regularly sexually assault three groups of women.
"The first group is female anchors of state-run China Central Television (CCTV); the second one is members of art troupes in different military troops; and the last is the national women's tennis team," Yuan listed.
In China, the three groups of women that Yuan mentioned have relatively good social status, but their rights still aren't respected by CCP officials.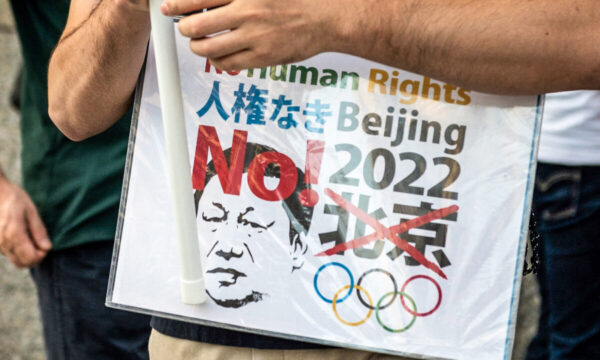 Boycott Beijing Olympic Games
"I fully support a diplomatic boycott of the Beijing 2022 Winter Olympic Games. We must stand in solidarity with the peoples of the PRC (People's Republic of China) who are seeking the protection of their fundamental human rights, including those in East Turkistan, Tibet, Inner Mongolia, and Hong Kong. The Olympics should not be held in a country where horrific human rights abuses take place every day and where human rights abuses are even likely to occur in the process of hosting the Olympics," Canadian parliamentarian Genuis said.
Gordon Chang, a distinguished senior fellow at the Gatestone Institute and a China affairs expert who is widely known for his book "The Coming Collapse of China," wrote in a Nov. 23 opinion article for The Epoch Times: "Now, only the morally bankrupt could think it's a good idea to allow the hostage-taking, rapist-protecting, genocide-committing Chinese regime to host this competition. It's time for the world to face the reality of the Communist Party of China and the horrific system it has constructed. There is only one correct choice: Move the Games."
"I think that the United States should lead the democratic countries to boycott the Beijing Winter Olympic Games in the name of human rights … This is a powerful way to alarm the Chinese regime," Feng Chongyi, a professor of China studies at the University of Technology Sydney, told the Chinese Epoch Times on Nov. 19.
"This [boycotting the Beijing Winter Olympics] is a great chance to let the CCP know that it must accept the consequences of abusing human rights," Chen Siming, a dissident in southern China's Hunan Province told the Chinese Epoch Times on Nov. 20.