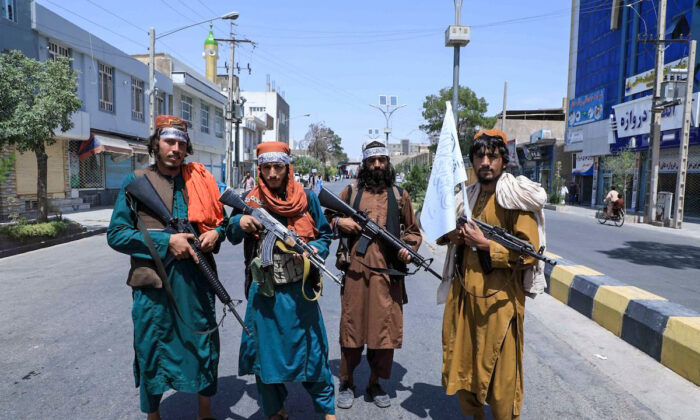 Taliban fighters stand guard along a road near the site of an Ashura procession which is held to mark the death of Imam Hussein, the grandson of Prophet Mohammad, along a road in Herat on Aug. 19, 2021, amid the Taliban's military takeover of Afghanistan. (Aref Karimi/AFP via Getty Images)
Taliban Holding Americans Hostage at Afghanistan Airport: Top Republican Lawmaker
The top-ranking Republican on the House Foreign Affairs Committee says the Taliban terrorist group won't allow Americans to leave from an airport in the northern part of Afghanistan, while the White House chief of staff estimates that about 100 Americans still remain in the country.
Rep. Michael McCaul (R-Texas) said that six airplanes carrying Americans and Afghans are sitting at the Mazar-i-Sharif airport in Afghanistan but can't depart because the Taliban is "holding them hostage for demands."
"In fact, we have six airplanes at Mazar-i-Sharif airport—six airplanes—with American citizens on them, as I speak, also with these interpreters, and the Taliban is holding them hostage for demands right now," McCaul told Fox News on Sept. 5. The State Department "has cleared these flights, and the Taliban will not let them leave the airport."
The GOP lawmaker didn't elaborate the specific demands the Taliban have made to the United States, but he said it's "turning into a hostage situation" and the Taliban is "not going to allow American citizens to leave until they get full recognition from the United States of America."
"Well, they are not clearing airplanes to depart. They've sat at the airport for the last couple days, these planes, and they're not allowed to leave," McCaul said. "We know the reason why is because the Taliban want something in exchange."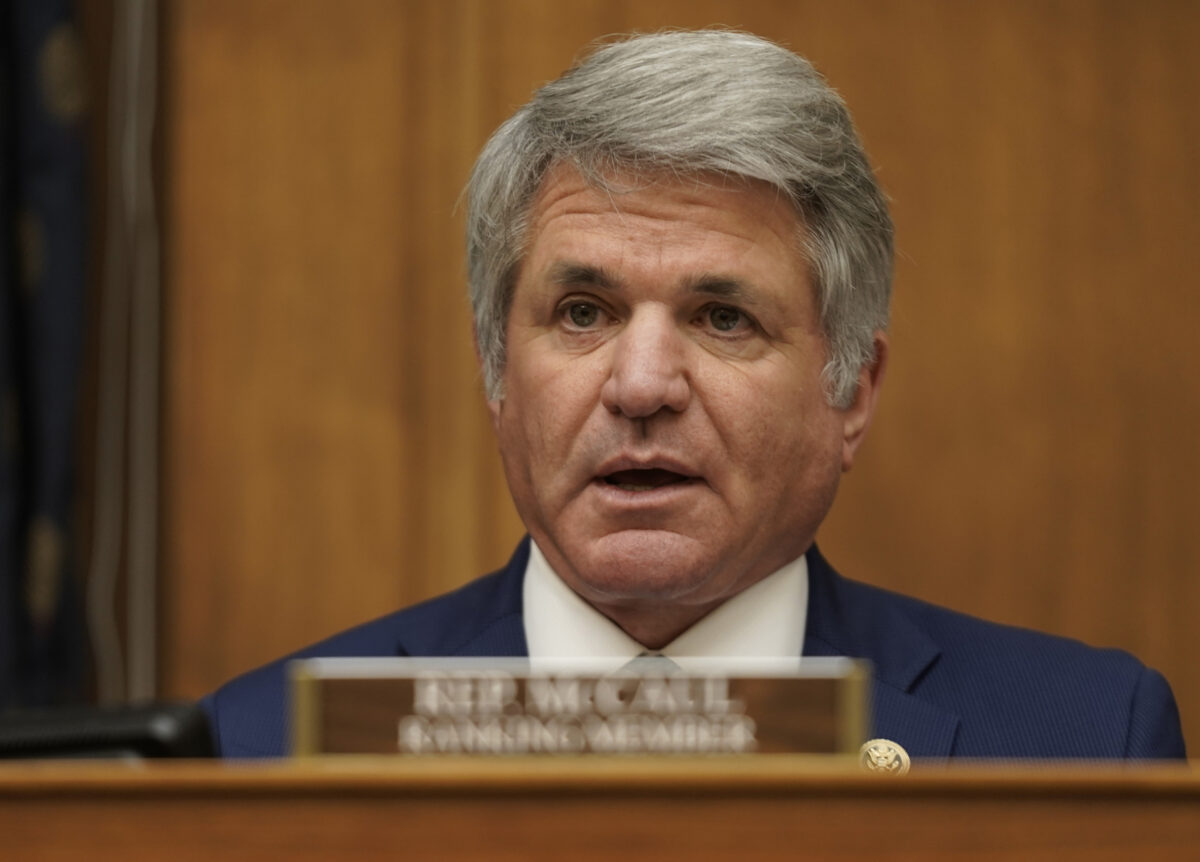 Officials at the State Department didn't immediately respond to a request by The Epoch Times for comment.
Late last month, the U.S. military completed its final evacuation mission at the Kabul airport while Biden administration officials declared an end to the 20-year-long military conflict in Afghanistan. However, possibly hundreds of American citizens still remain inside the country.
President Joe Biden has received unprecedented bipartisan criticism of how his administration handled the pullout and chaotic evacuation. During remarks to the press and in speeches, Biden repeatedly defended the pullout and blamed the Afghan army for not being willing to fight the Taliban, although neither he nor top generals could explain why the Afghanistan government collapsed in just 11 days and acknowledged their intelligence didn't predict such a scenario unfolding.
White House chief of staff Ron Klain told CNN's "State of the Union" on Sept. 5 that about 100 Americans remain in the country.
"Obviously, we're hopeful that, in the coming days, the Qataris will be able to resume air service out of Kabul. And, if they do, we're obviously going to look to see if Americans can be part of those flights. We are going to find ways to get them … the ones that want to leave, to get them out of Afghanistan," he said.