Investigators confer outside the Somers House tavern in Somers, Wis., on April 18, 2021. (Deneen Smith/The Kenosha News via AP)
Suspect Still at Large After 3 Dead, 2 Injured in Wisconsin Bar Shooting
Officials said that a shooting at a bar in Kenosha County, Wisconsin, left three dead and two injured early Sunday morning, adding that a manhunt is underway for the suspect.
Kenosha County Sgt. David Wright told The Associated Press and other outlets that the shooting happened at Somers House Tavern in the Village of Somers after midnight.
The alleged gunman has not been captured yet, Wright said.
Two people who were injured in the incident were taken to nearby hospitals.
Kenosha Sheriff David Beth told reporters that the incident appears to be targeted and isolated, adding that the general public does not appear to be in danger.
"This appears to be a targeted and isolated incident. We do not believe there is a threat to the community at this time," the sheriff's office also said in a statement.
Beth added that the suspect appeared to know the victims, although it's not yet clear if the victims knew him.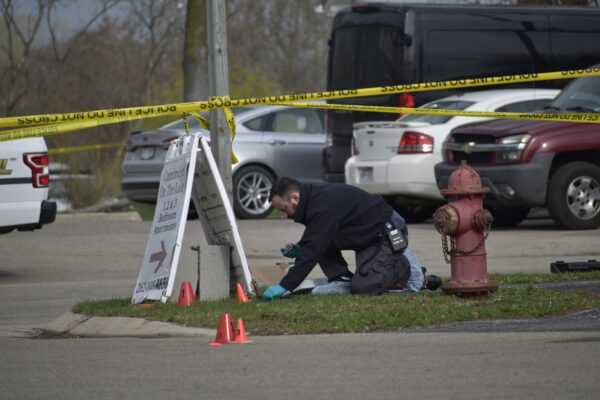 The suspect, who was not identified, was asked to leave the bar. He then returned and opened fire, officials said, according to the Journal Times.
"We believe our suspect knew who he was targeting," Beth said on Sunday morning.
The sheriff said there may have been more than one suspect involved in the shooting, but it's not yet clear.
The identities of the victims, including their ages and where they were from, have not been released.
According to photos published at the scene, the road leading to the tavern was closed by police.
Anyone with information about the shooting should contact the Kenosha County Sheriff's Department at 262-605-5100 or Kenosha County Crime Stoppers at 262-656-7333.
Other details about the incident were not provided.
The shootings came in the midst of a gun-control push by Congressional Democrats and the White House following several mass shootings in Indiana, Atlanta, and Boulder, Colorado, in recent weeks. Last Thursday, eight people were shot and killed in a FedEx warehouse in Indianapolis.
The Associated Press contributed to this report.