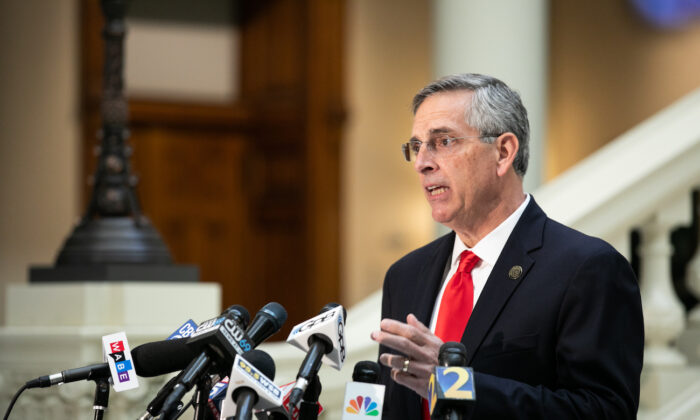 Georgia Secretary of State Brad Raffensperger holds a press conference on the status of ballot counting in Atlanta, Ga., on Nov. 6, 2020. (Jessica McGowan/Getty Images)
Raffensperger Refers 3 Counties for Investigation Over Ballot Drop Box Forms
Georgia Secretary of State Brad Raffensperger said Thursday he has referred three counties to be investigated for failing to complete and retain absentee ballot transfer forms, a legal requirement for regions that used ballot drop boxes in the November election.
Raffensperger said in a press release that 120 Georgia counties "filled out and retained ballot transfer forms in accordance with Georgia rules," but three counties—Coffee, Grady, and Taylor—did not.
The rule, Raffensperger said, "required counties with drop boxes to fill out ballot transfer forms that included the date, time, location, and number of ballots in the drop boxes whenever election officials collected ballots from the drop box."
He said a total of 123 counties had absentee ballot drop boxes for the November 2020 election, a measure that was enabled by an emergency rule from the state's election board that Raffensperger said was enacted to cope with the surge of absentee voting amid the COVID-19 pandemic.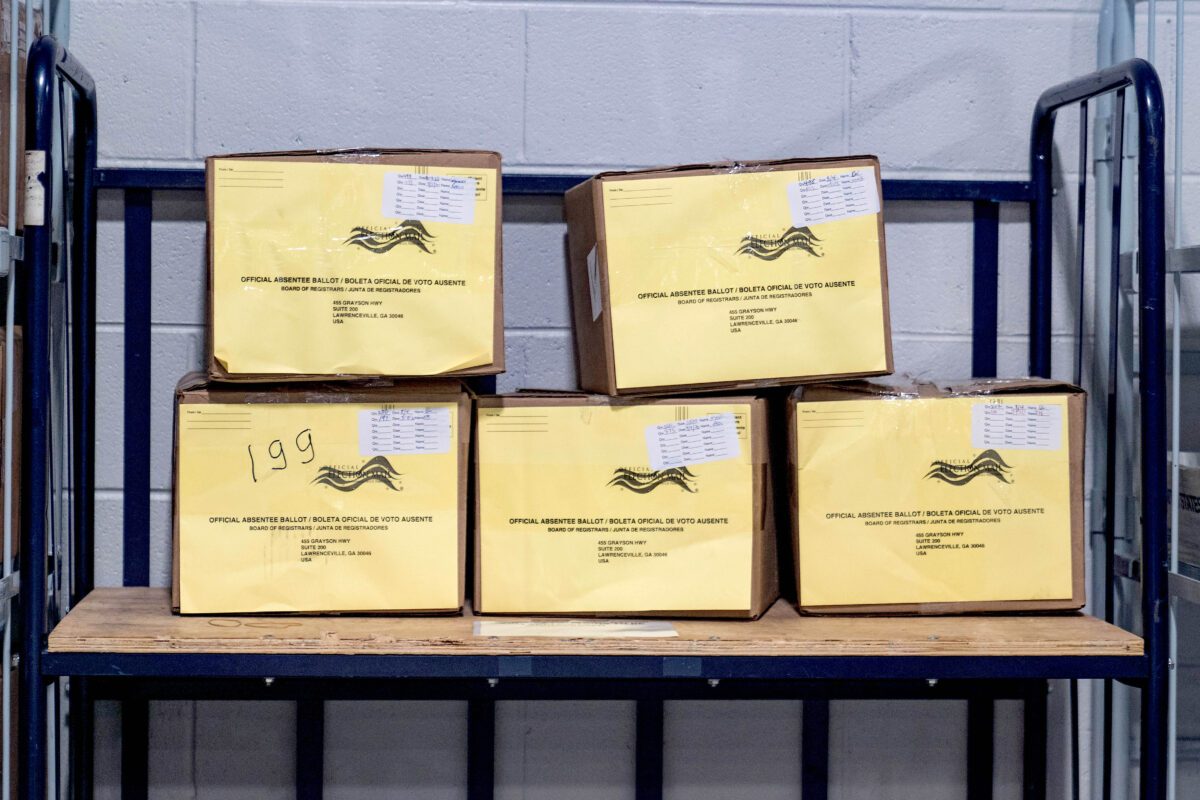 The three counties accounted for 0.37 percent of all the absentee ballots cast in the November election, Raffensperger said.
"Since day one, I have made securing Georgia's election a top priority and I have not stopped working since then," Raffensperger said. "Though the overwhelming majority of counties did what they were supposed to, this demonstrates that new steps need to be taken to fully secure our elections."
"Securing elections is work that is never truly finished," said Raffensperger, who recently defended new election integrity measures adopted in Georgia.
The measures, called the Election Integrity Act of 2021 (pdf), were signed into law several weeks back by Georgia Gov. Brian Kemp, drawing praise from those who argue that more stringent requirements, including around voter ID, make elections more secure and build confidence among voters, while sparking condemnation from those who view the steps as "voter suppression."
The move sparked several lawsuits from voter advocacy groups, who argued the measures erect barriers to casting a vote and have a disproportionately high impact on voters in communities of color.
Raffensperger responded to the criticism over the new law, saying, "There's no rational argument against requiring state ID—provided for free to those who don't have a driver's license—for absentee ballots."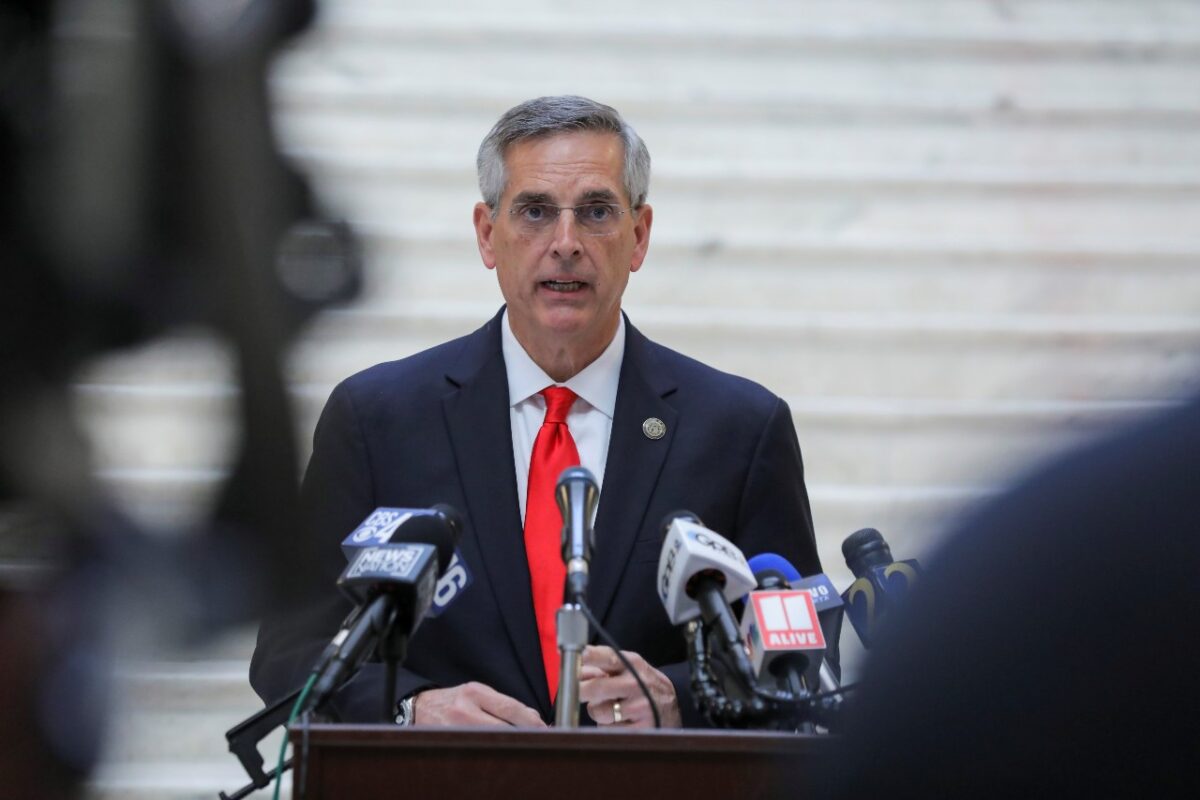 He dismissed voter suppression arguments, saying he implemented a version of the identification requirement during the November 2020 election, and that all absentee ballot requests that came through the state website were cross-referenced with a driver's license database or another record.
"The left said that photo ID for in-person voting would suppress votes. It didn't. Registration and turnout soared, hitting new records with each election cycle. Their cataclysmic predictions about the effects of this law are simply baseless. The next election will prove that, but I won't hold my breath waiting for the left and the media to admit they were wrong," he said.
In the wake of the 2020 election controversy, Republican and Democrat lawmakers across the country have been pulling in opposite directions by introducing legislation that either reduces barriers—and guardrails—to voting or seeks to strengthen election integrity, which can also make casting a vote more effortful or burdensome.