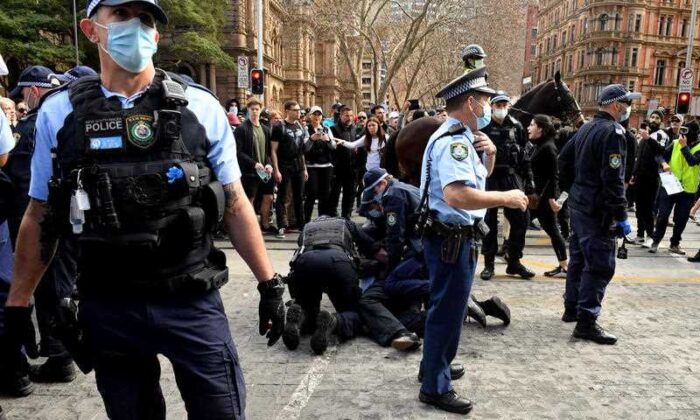 A protester is arrested by police at Sydney Town Hall during the 'World Wide Rally For Freedom' anti-lockdown rally at Hyde Park in Sydney, Saturday, July 24, 2021. (AAP Image/Mick Tsikas)
Sydney Police Calls for Army to Help Enforce Lockdown Rules
Request comes after Sydney residents forced to stay at home for 4 more weeks
The Australian Defence Force (ADF) has been called in to help police expand their lockdown operations in the Greater Sydney area as the New South Wales (NSW) state government moves to enforce stricter CCP virus lockdown rules.
NSW Police Commissioner Mick Fuller has said he wants a contingent of 300 defence force personnel to boost efforts over the coming days to enforce lockdown rules and other restrictions imposed by the government amid the CCP (Chinese Communist Party) virus Delta variant outbreak.
"The assistance of the ADF has been essential over the past 18 months—particularly during last year's border operation, the ongoing hotel quarantine operation and the assistance provided with logistics support in the Police Operations Centre," Fuller said in a media release on July 29.
"With an increase in enforcement activity over the coming week, I have now made a formal request to the Prime Minister for ADF personnel to assist with that operation," Fuller said.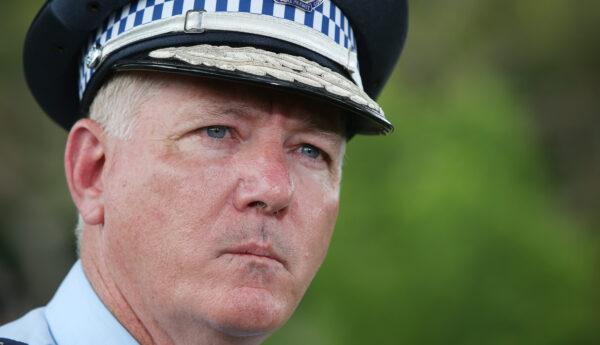 NSW Premier Gladys Berejiklean on Wednesday tightened restrictions for 2 million people in eight western Sydney local government areas, who are now not permitted to leave their council areas unless they are essential workers.
Masks will be mandated to be worn at all times, including outdoors, and people will be restricted to within five kilometres (3.1 miles) of their home.
Police will also be able to shut down businesses that repeatedly breach public health orders.
Fuller said that "nothing is off the table" in terms of stronger compliance, saying officers will be going door to door looking for people in the wrong house.
This is one of the police operations that Fuller has requested ADF personnel to help carry out.
David Elliot, the NSW state minister for police and emergency services, welcomed the move. "As I have said previously, support from the Army will add another line of defence to the NSW Government's crackdown on COVID-19 compliance," Elliot said.
"The Army's unique skills and training have combined many times with those of our police officers to serve the people of NSW in times of crisis, such as the floods and severe bushfires we've experienced in recent years.
"This will be a functional, effective and dynamic team to fight this pandemic," he said.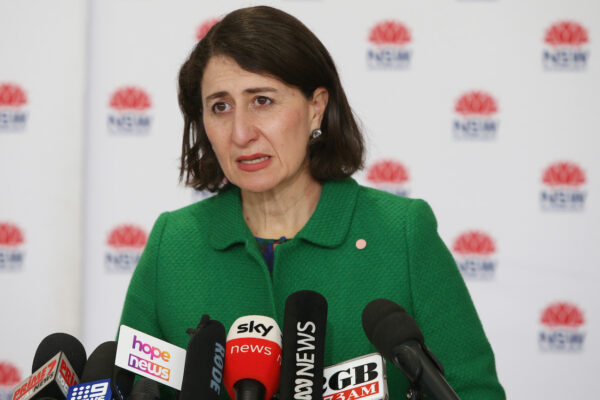 This comes after Sydney residents are forced to face four more weeks of lockdown and restrictions, with the NSW government citing "low vaccination rates" as a key factor in its decision.
There were 239 new locally acquired COVID-19 cases in the 24 hours to 8 p.m. on July 28, which broke a domestic record.
Berejiklean said new case numbers were expected to go up in the coming days, given over 80 people were circulating in the community while infectious. "We can only assume that things are likely to get worse before they get better," the premier said on July 29.
She previously said in a statement that higher vaccination rates and following the health orders are the only way to guarantee that the restrictions will ease up.
The latest police call for the army's backing comes five days after anti-lockdown protests in Sydney, Melbourne, and Brisbane that saw dozens of thousands of people taking to the streets in a largely peaceful fashion to express their opposition to the state governments' measures.
Fuller labelled the Sydney protesters "anarchists" and said that police had received over 10,000 tip-offs about individuals involved in the protests, and that 57 people had been charged.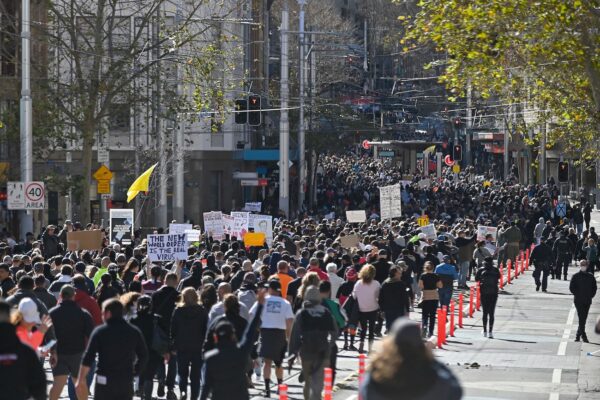 The Australian Associated Press contributed to this report.