Photos: Artist Turns Fragile Pencil Lead Into Incredible Miniature Works of Art
A Bosnian sculptor is turning one of the artist's most rudimentary tools—the pencil—into stunning pieces of artwork itself.
Jasenko Đorđević's miniature sculptures, carved from pencil lead, are both a commentary on the medium and an invitation to reconceptualize grand art on a microscopic scale.
Inspired by lead artist Dalton Ghetti, Đorđević was the first person in Europe, and the second known artist in the world, to create miniature lead sculptures in this way, according to his website, TOLDart.

"The pencil has always been a tool for making art, but, in this instance, it is the art," Đorđević told My Modern Met, an online community celebrating creativity and positive culture.
"And that is the first thing that inspired me. It has always been very symbolic to me, the pencil itself, and every sculpture that arises from it has meaning and a story behind it."
Đorđević, born in Tuzla in 1983, was introduced to Ghetti's work by his brother—and a passion for a new miniature medium was sparked. Before working with graphite, he had also experimented with origami, succeeding in folding a paper boat just 1 millimeter in diameter in the year 2000, reported the online magazine.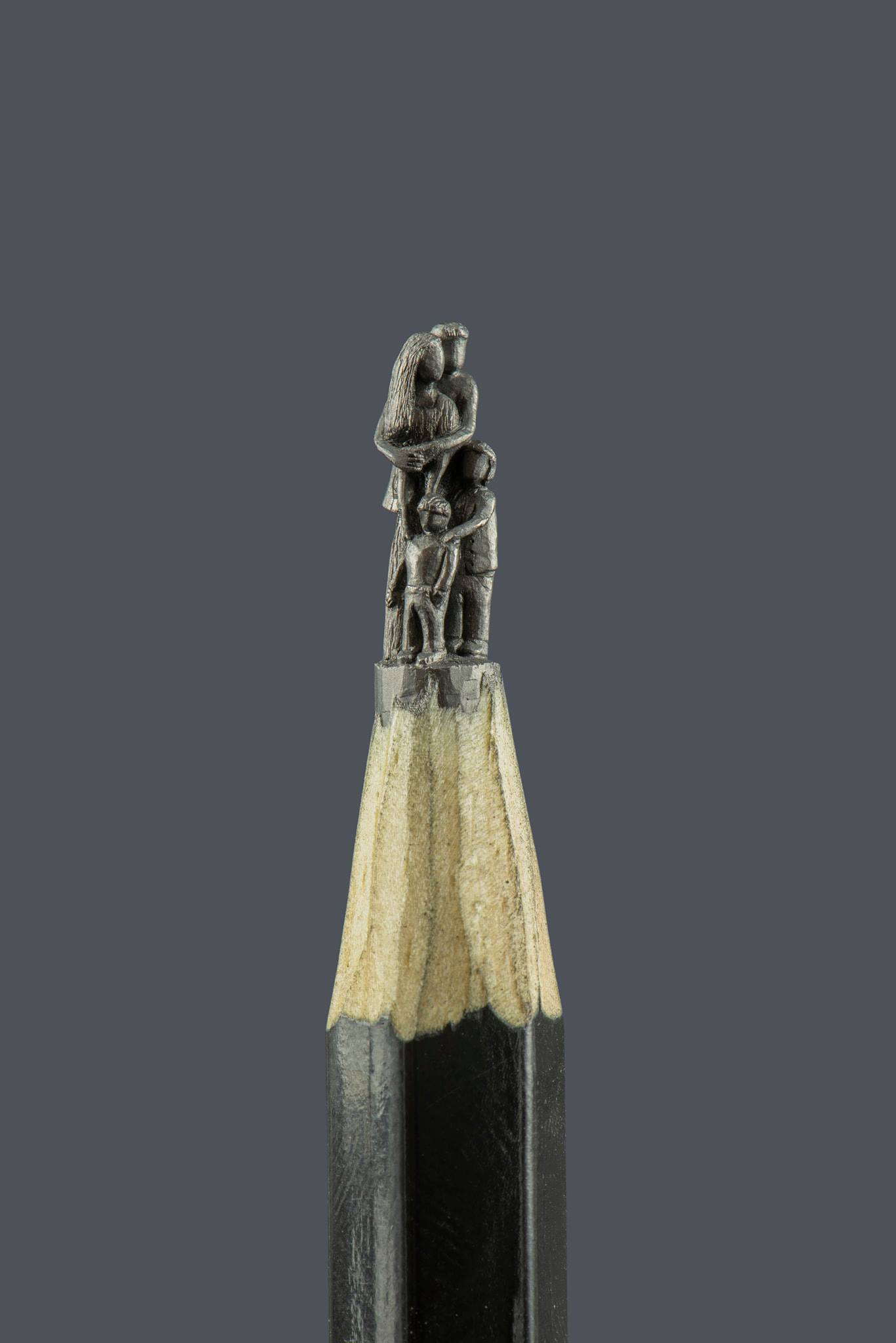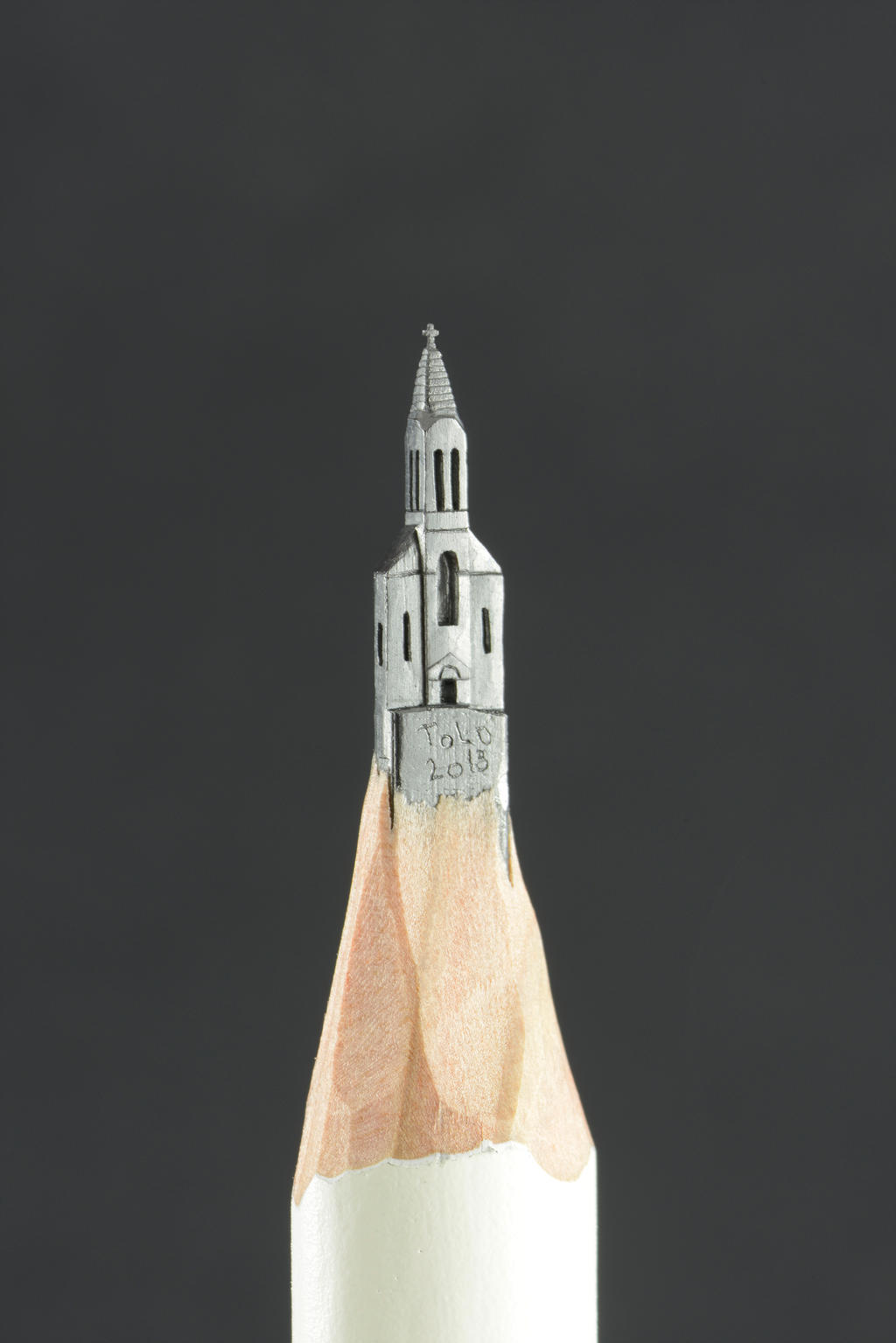 The talented artist has been making sculptures on graphite pencils since 2010. Recalling his preschool and primary school days, he said that his "drawings were always very small compared to the paper."
"I also made little clay sculptures," he told the outlet, "but as I grew and changed, so did the material."
Đorđević says that as graphite is a fragile material, mistakes are measured in tenths of a millimeter.
And for the passionate artist, the added challenge was simply irresistible.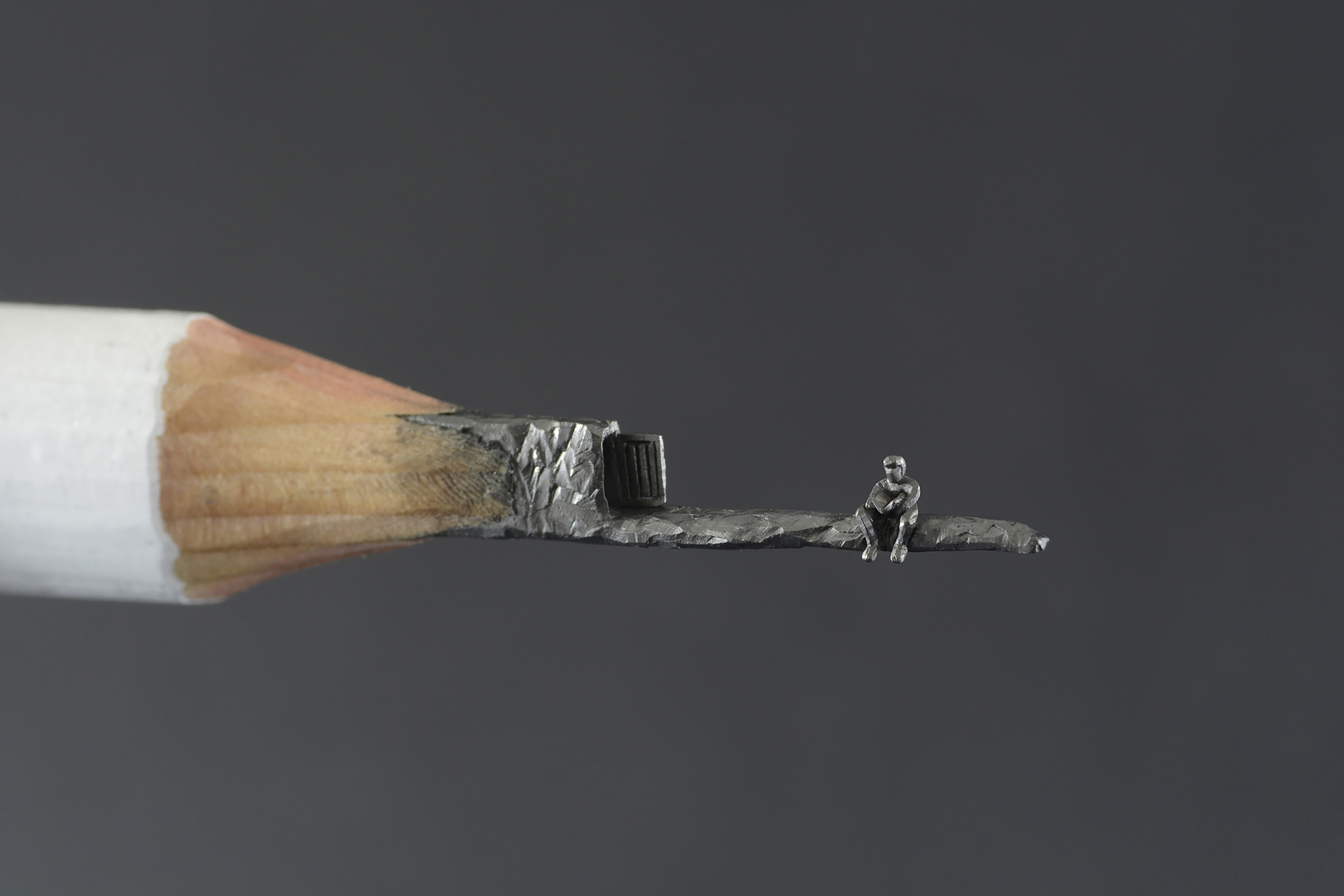 Đorđević said that he starts by choosing a design that can be rendered in minute dimensions before sketching it out. He then estimates the "sculpture's weak points," chooses either a round or square pencil, and assembles an array of surgical scalpels.
The first phase of carving the rough outline lasts between 5 and 10 hours, reported My Modern Met. Then, he proceeds to take some high-resolution pictures to locate any correction spots. Phase two, the "detail phase," requires a microscope and may take up to two days.
"As the last step, I take a couple of photographs for my archive and give it a serial number," he said.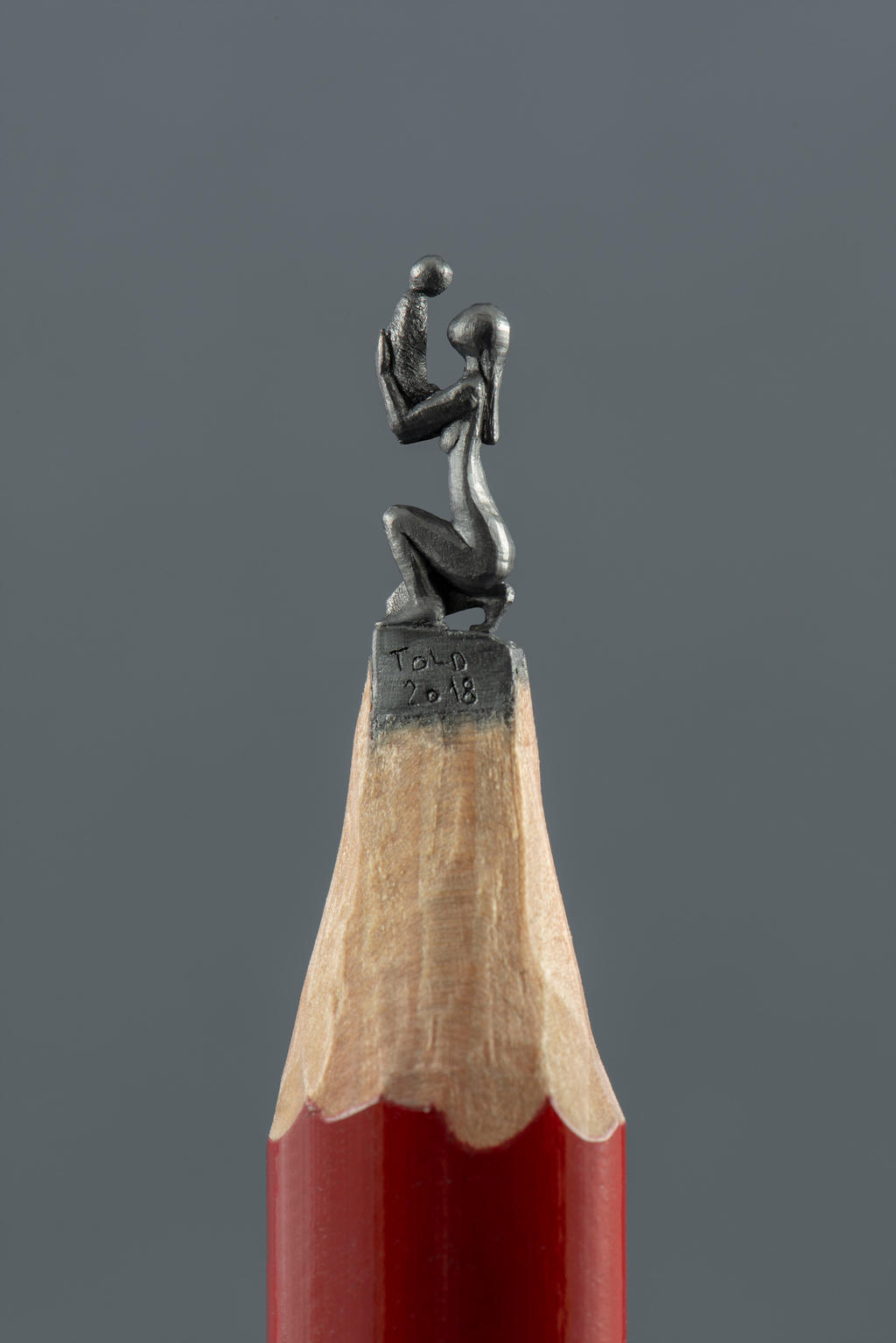 Đorđević takes commissions. While some of his clients' ideas are technically impossible, the artist enjoys having objective input into his work.
When it comes to working for himself, his inspirations are many: pop art, nature, architecture, reproductions of famous artworks, and social issues.
The complexity of Đorđević's work has developed alongside his understanding of his chosen medium. Six years into his journey, in 2016, the artist had his first international exhibition in Norway and gained a global audience.
Going by TOLDart on social media, he now showcases his incredible miniature masterpieces on Instagram.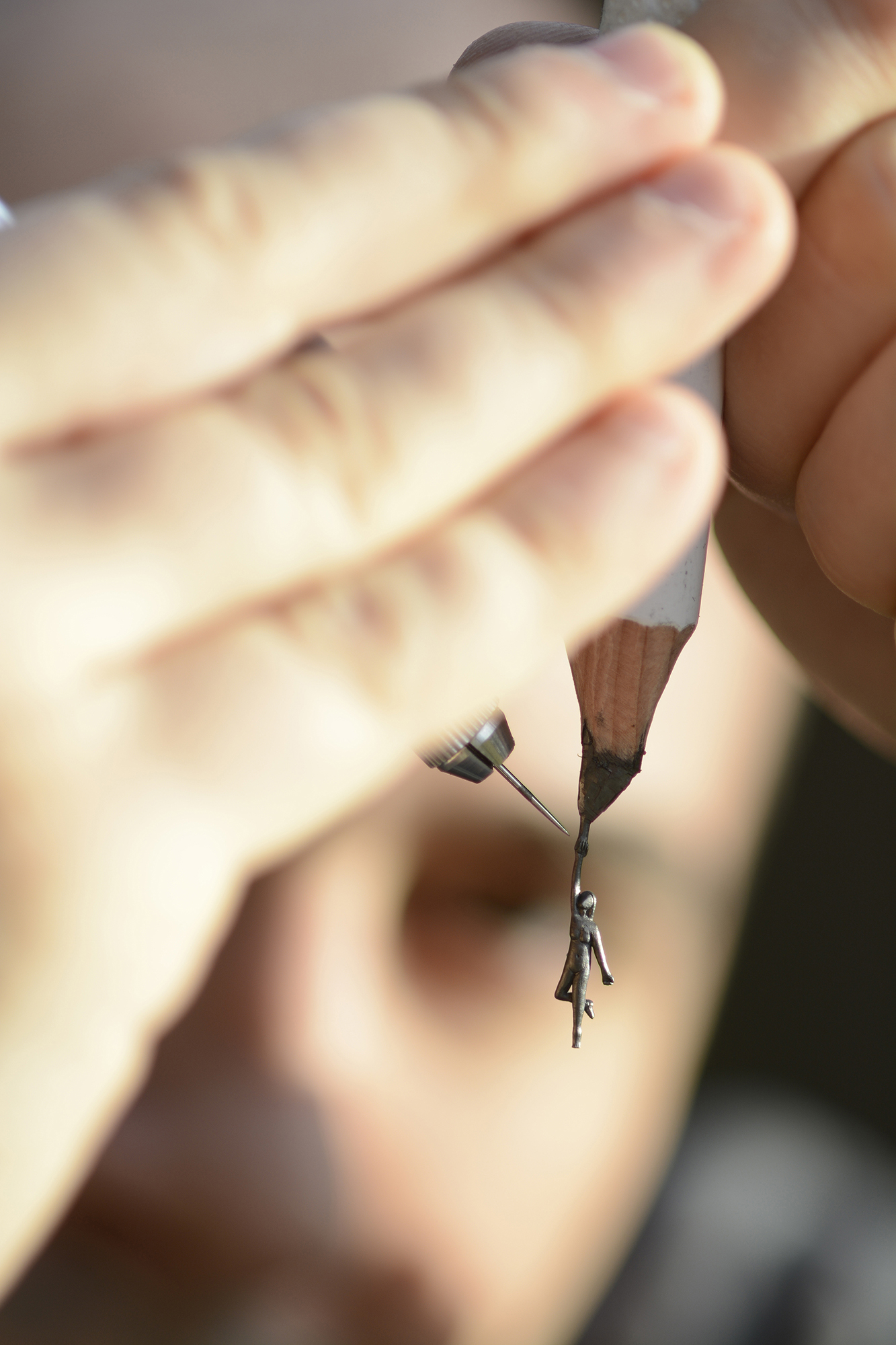 A few projects hold a "special place" in his heart, owing to their social significance.
"One of them is Project Literacy," Đorđević told the outlet, "where I made a series of sculptures that reflect on human rights."
Another, for Amnesty International, was aimed at helping people who have been wronged.
As for what keeps the artist going, he claims he has yet to grow bored of his work.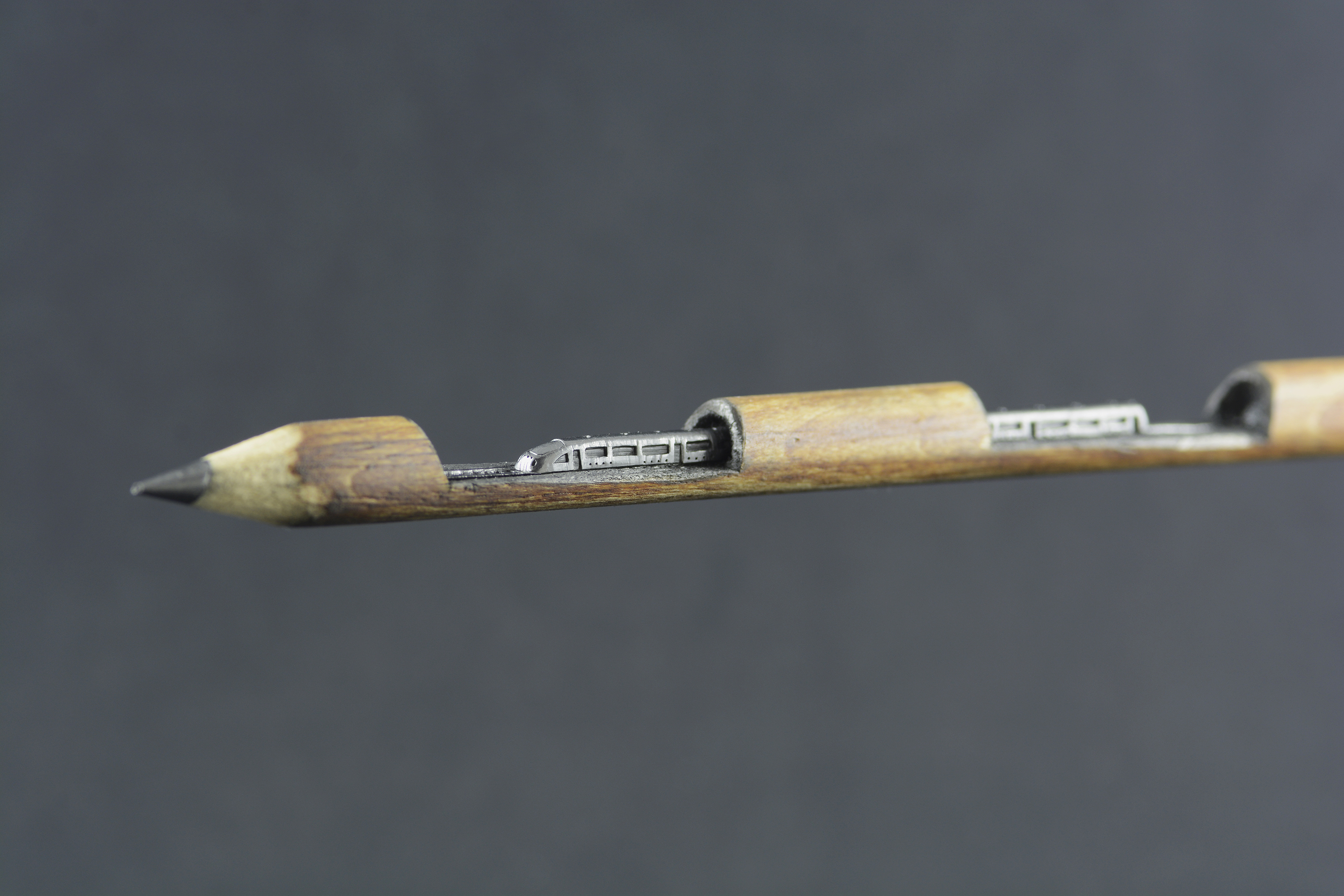 "I have been doing this for a very long time," he said. "It has given me meaning, opportunities, of course, pleasure, and lastly—but most importantly—it gave me freedom.
"Freedom from the monotony of everyday life and, sometimes, freedom of my own thoughts."
Đorđević has permanent exhibitions at the TOLDart Atelier-Gallery and GM Gallery in Tuzla, and at Cumberland Pencil Museum in Cumbria, England.
(Courtesy of TOLDart)
Share your stories with us at emg.inspired@epochtimes.com, and continue to get your daily dose of inspiration by signing up for the Epoch Inspired newsletter at TheEpochTimes.com/newsletter