'One Last Ride': Biker Lost in Tragic Accident Gets Coffin Side-Car, Escorted to Funeral by 100 Bikers
A popular young biker who died at age 35 was given "one last ride" as he made his final journey in a glass hearse sidecar—escorted by dozens of motorcyclists.
Dad-of-two Nick Bennell was killed following a tragic crash involving multiple vehicles on the A448 in Bromsgrove, Worcestershire, on Aug. 18.
Following his death, his sister Amy Lowes took to social media to appeal for fellow bikers to attend his funeral to give him the fitting send-off he deserved.
And family and friends were left stunned when around 100 motorcyclists turned up to pay their respects at Astwood Cemetery in Worcester on Sept. 23.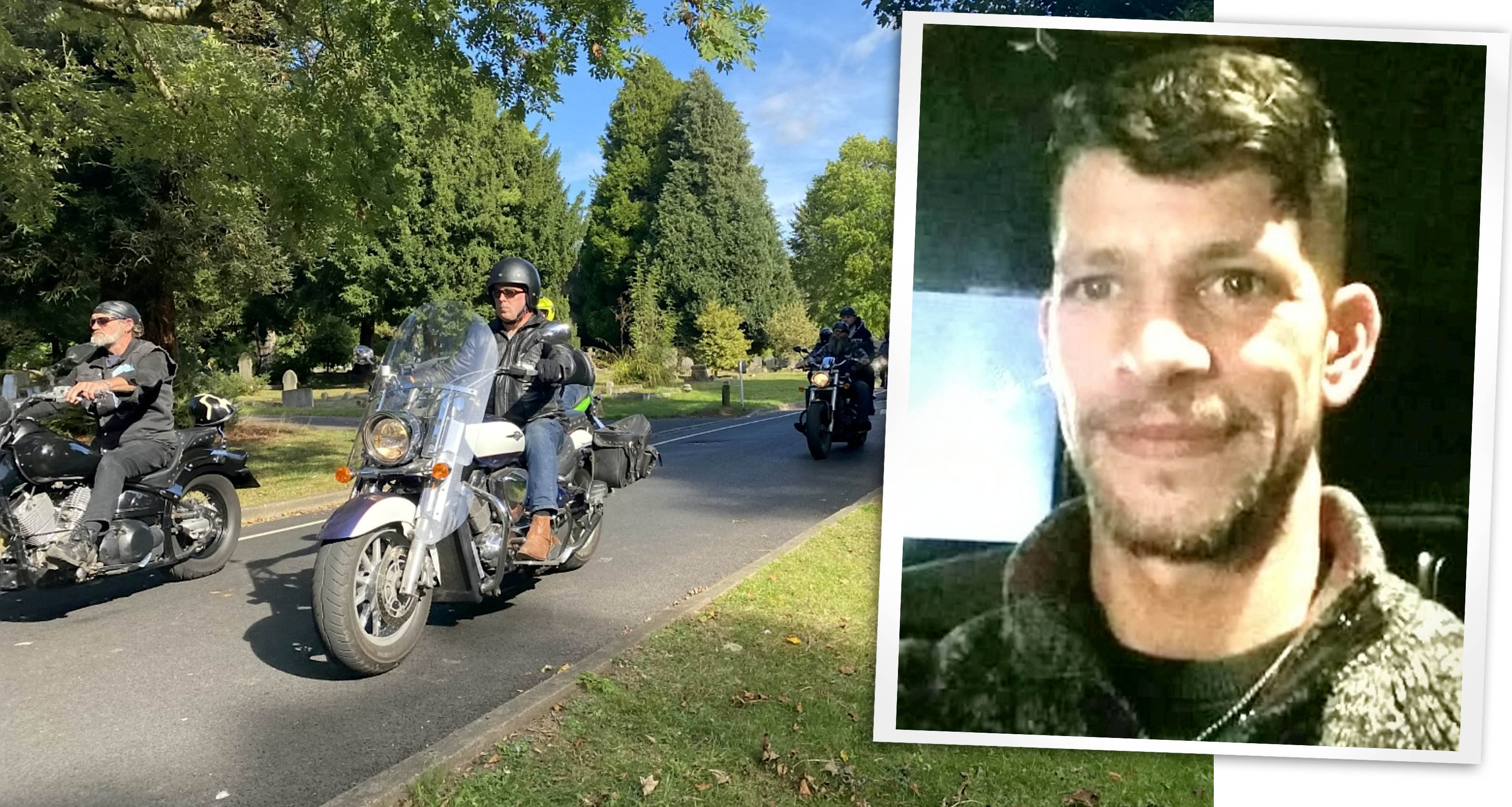 Nick's coffin led the procession in a specially designed motorbike hearse with a sidecar followed by the parade of bikers with their engines roaring.
Darren Burns, a member of Bikers of Worcestershire, attended the funeral parade despite having never met Nick.
"I don't know how he lost his life but the brotherhood and sisterhood is a strong one, from supporting bullied kids to paying our respects to a fallen rider," he said.
"It is always something we come together for and my deepest sympathy goes out to Nicks family. Ride In Peace brother."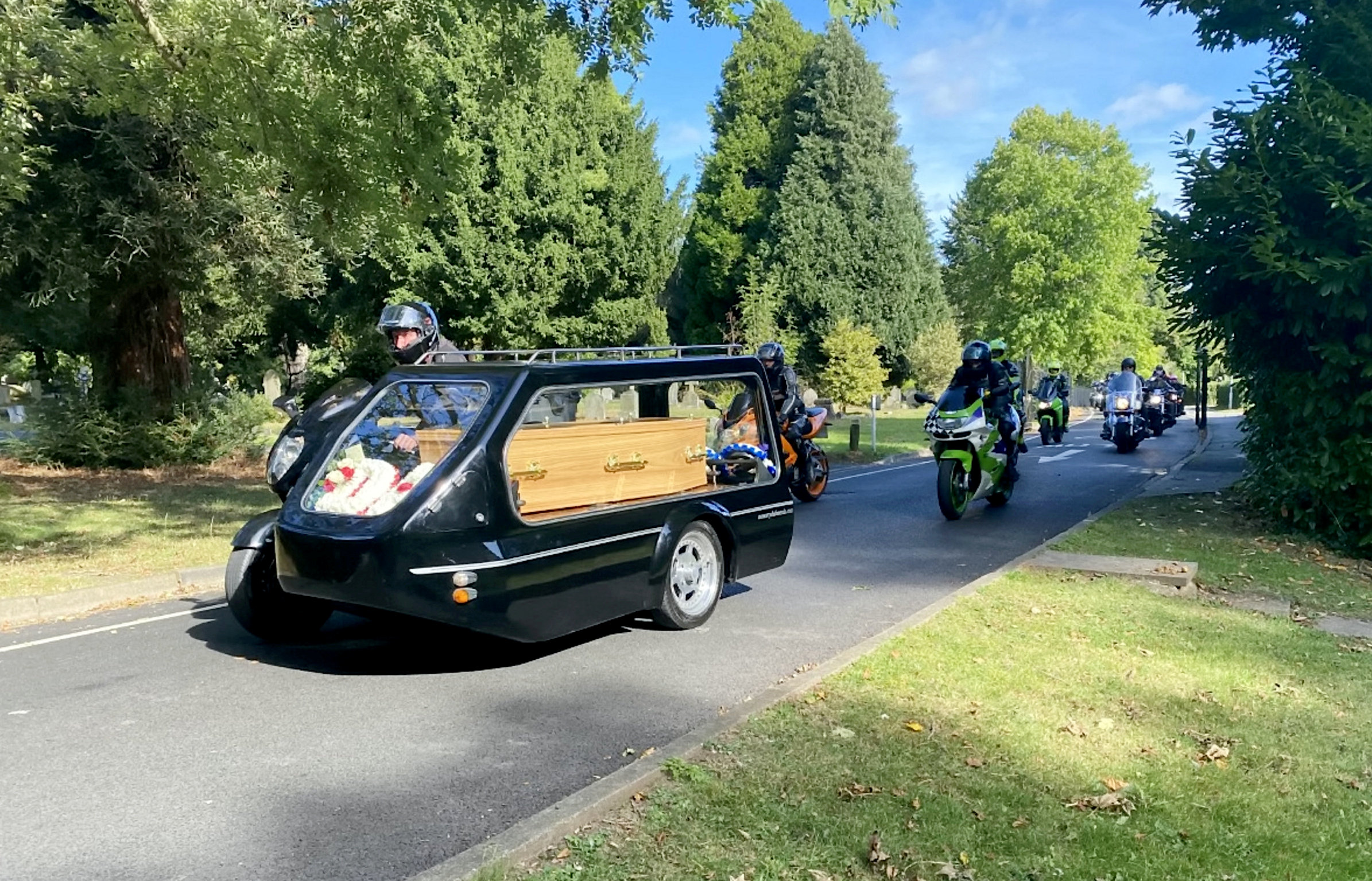 Sister Amy had posted on the WAC Motorcycle Club Facebook page to appeal for bikers to give her brother "one final ride along."
"My brother, Nick Bennell, was a massive biker and he passed away in motorbike accident at the age of 35 and he would love one final ride along," she wrote.
Following the service, she posted, "I wanted to thank everyone who attended Nicks final ride along yesterday.
"He would of been so happy to have you all with him on his last ride, so thank you all so much again, it was emotional to see the turn out for my big brother."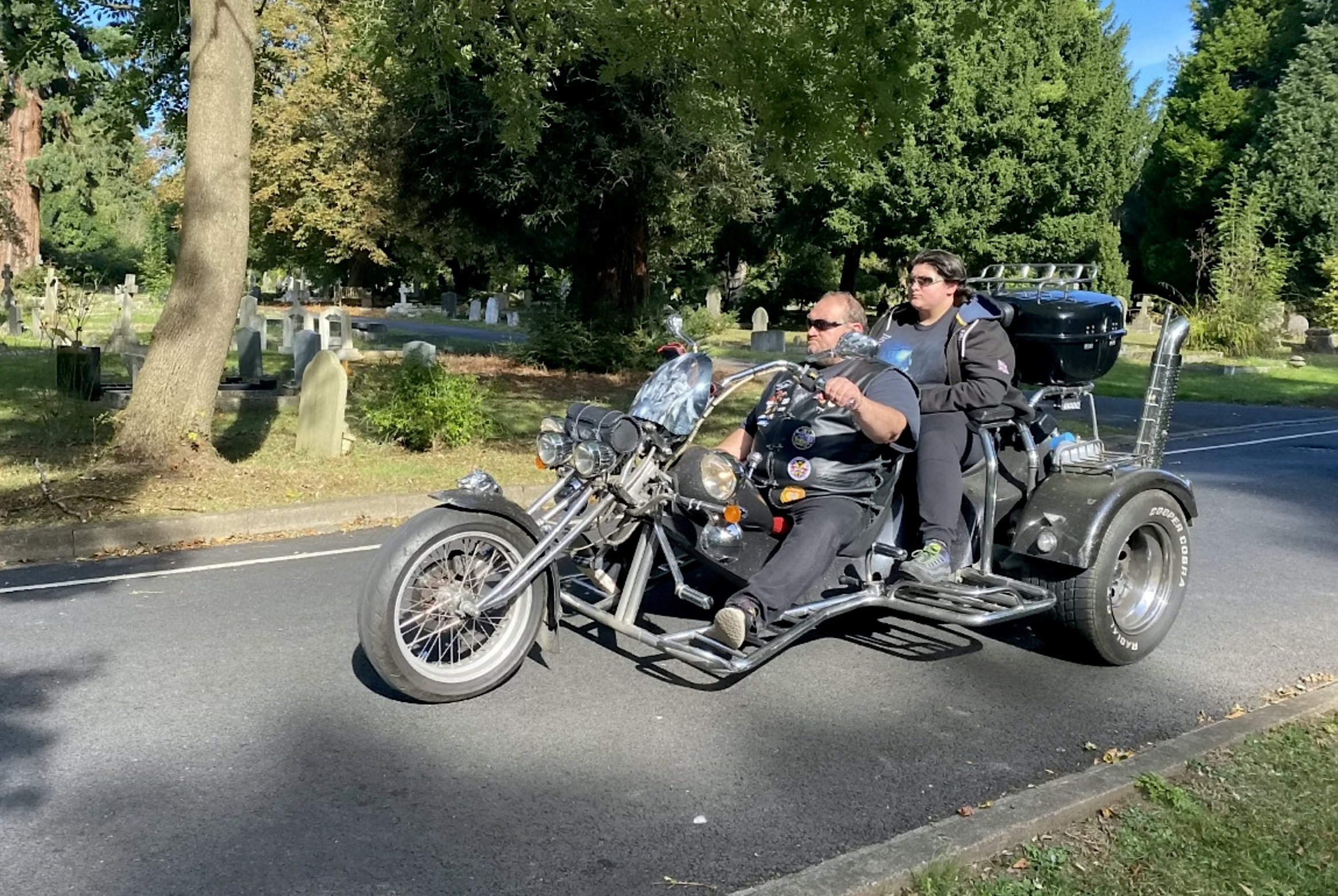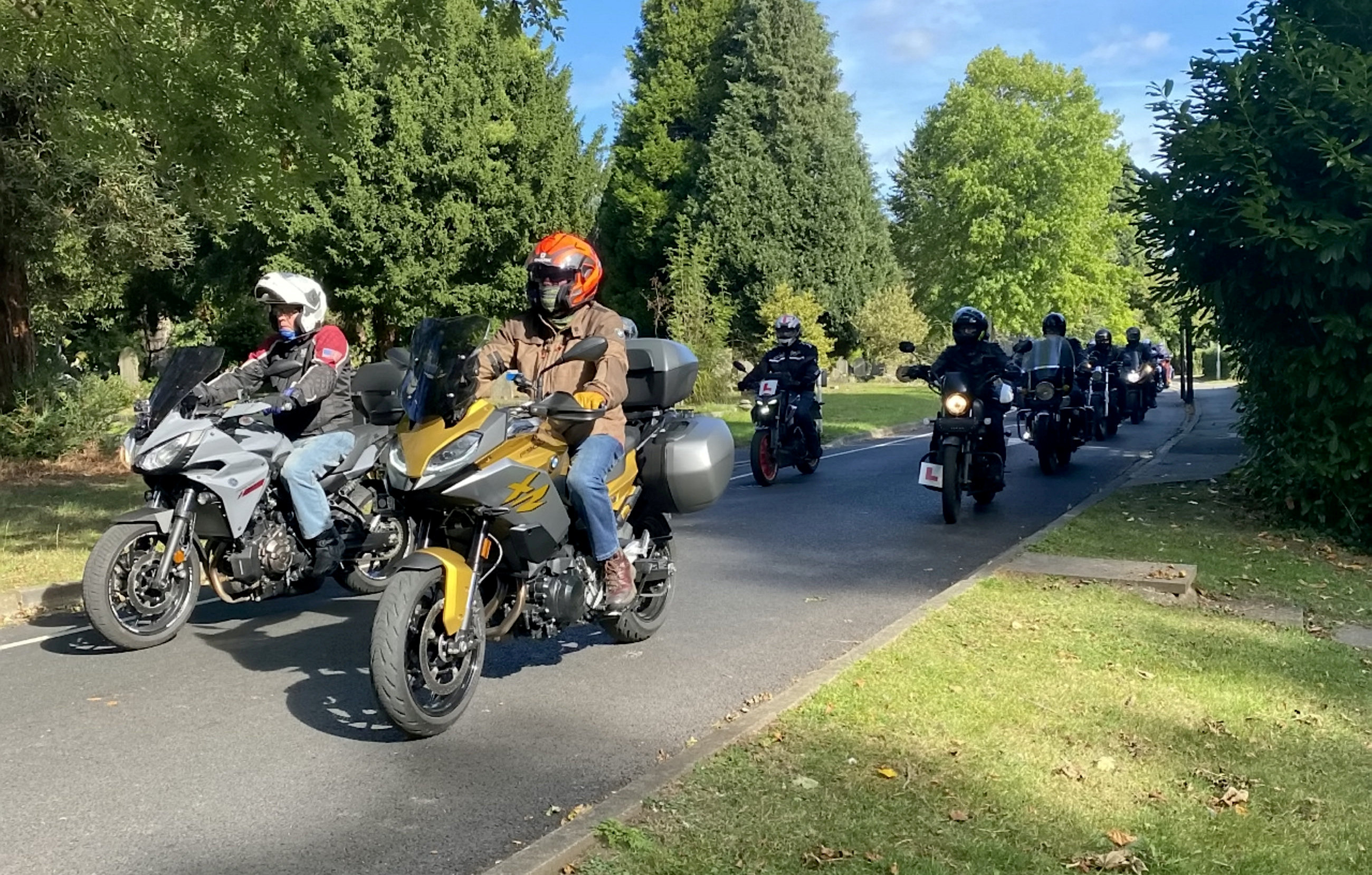 Dawn Thomas, who runs the page, said, "It's a shame that we have to attend these but we tend to view it as sending a 'family' member on one last ride.
"It's a time we all come together, on our bikes doing the thing that we love and taking Nick on one last, loud reminder of our good life spent on two wheels."
Nick, who lived in both Redditch and Worcester, died following the collision on Bromsgrove Highway despite the efforts of other motorists and paramedics to save him.
A woman in her 40s, from Redditch, was subsequently arrested on suspicion of causing death by dangerous driving.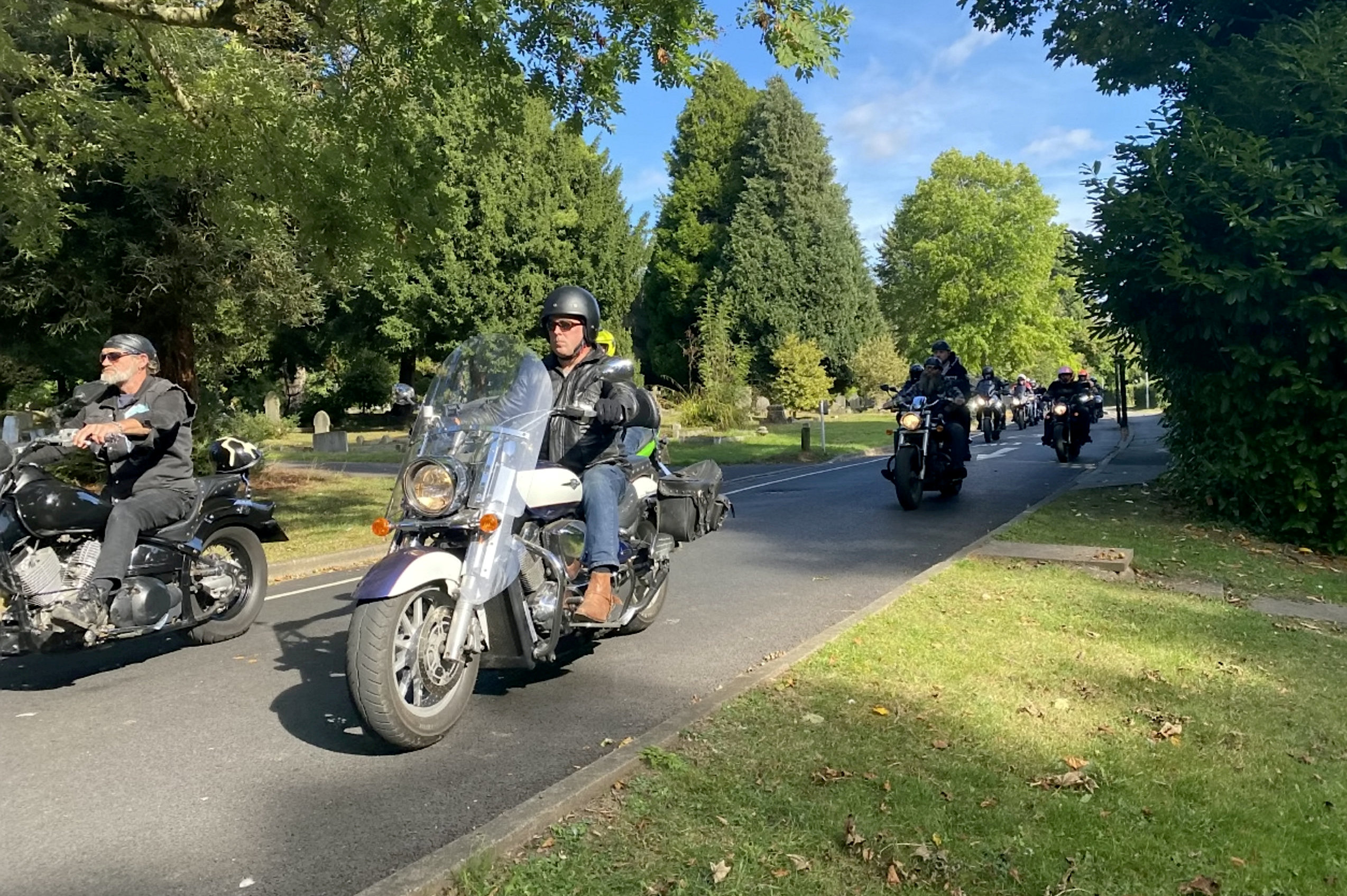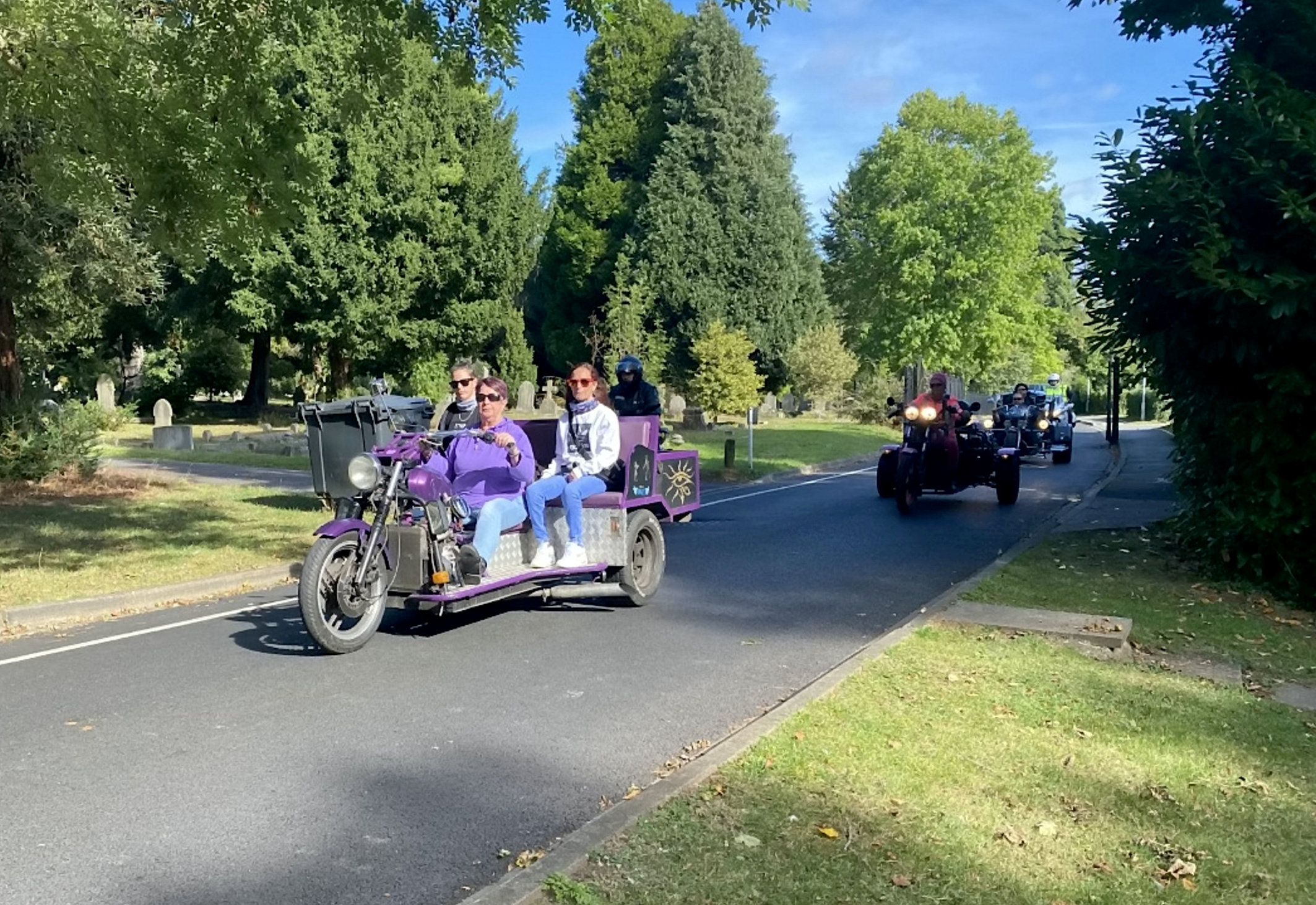 "The family would like to highlight all the passersby and other motorists who stopped in order to help Nick following the collision," a spokesperson for West Mercia Police said previously.
"They have asked that everyone be told that they have seen all their well-wishes but understandably have not been able to respond to every message.
"They are most grateful to everyone who did whatever they could to comfort him and support him while emergency services made their way to the scene.
"Sadly, despite the best efforts of those present, including police and paramedics in attendance, Nick died at the scene of the collision."
Share your stories with us at emg.inspired@epochtimes.com, and continue to get your daily dose of inspiration by signing up for the Epoch Inspired newsletter at TheEpochTimes.com/newsletter