Male Tiger 'Adopts' 4 Tiger Cubs After Their Mom Dies; Wildlife Experts Call Behavior 'Rare'
A male Indian tiger has stepped up to fill the role of caregiver to four cubs after their mother died—and wildlife experts are calling the adoption "rare" behavior.
The male tiger has been observed watching over the juveniles and bringing them dead prey for sustenance, as they are unable to hunt for themselves.
The mother of the four 8-month-old cubs died at Panna Tiger Reserve in northern Madhya Pradesh on May 15, Hindustan Times reported. The reserve's field director, Uttam Sharma, said that forest department officials located the tigress's cubs and saw that they'd been taken under the wing of a male—known as P243—just two days after her death.
The reserve is investigating the cause of the mother's death.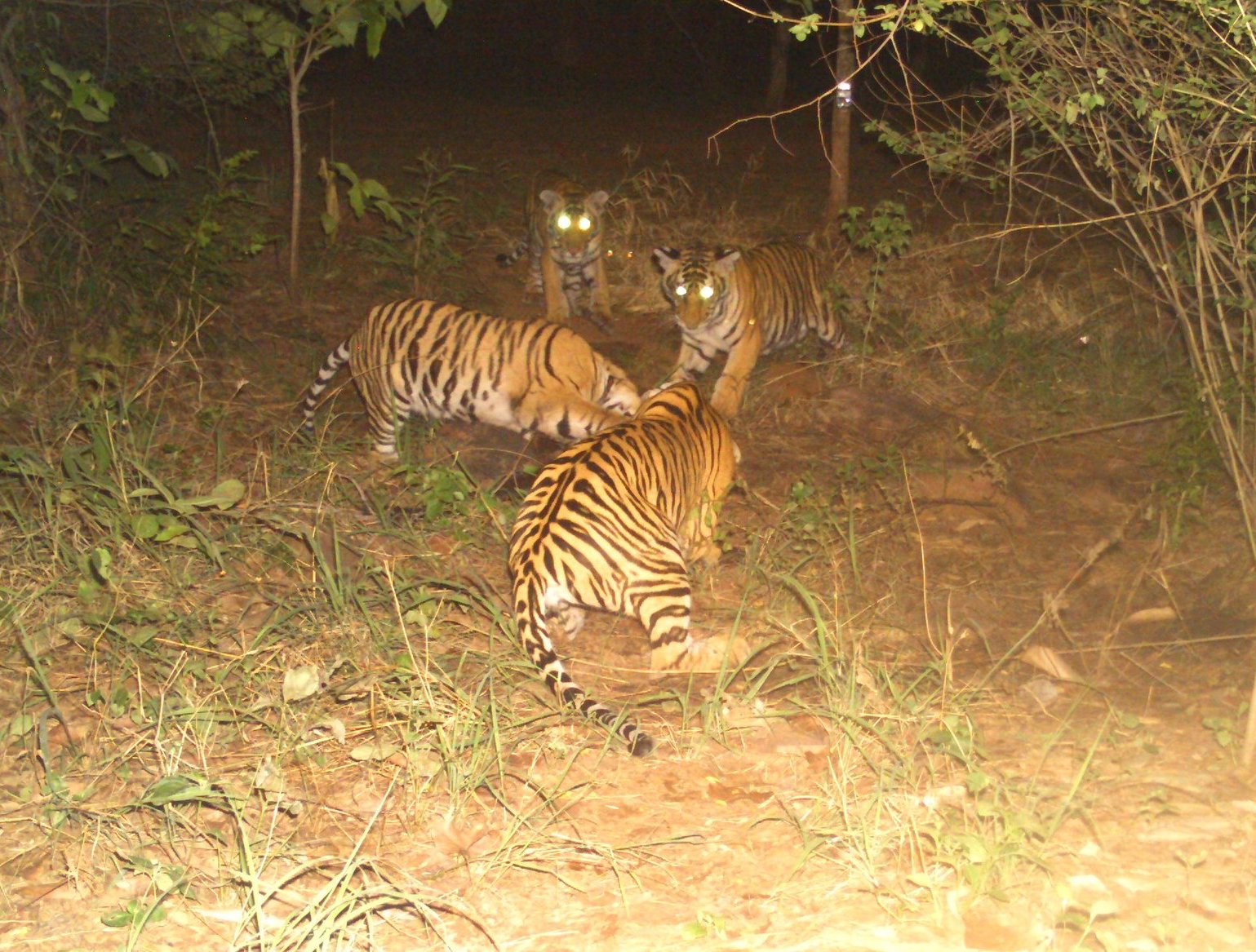 "The forest department observed the [male] tiger and the cubs for a month between May 20 and June 20 by setting up cameras in the territory of cubs, and found that the tiger killed animals and left [food] for the cubs," Sharma explained.
A study of camera trap pictures and videos revealed that P243, while roaming to hunt prey alone, did not leave the cubs' territory for longer than two days at a time. He made all kills away from their immediate territory and brought the dead prey back.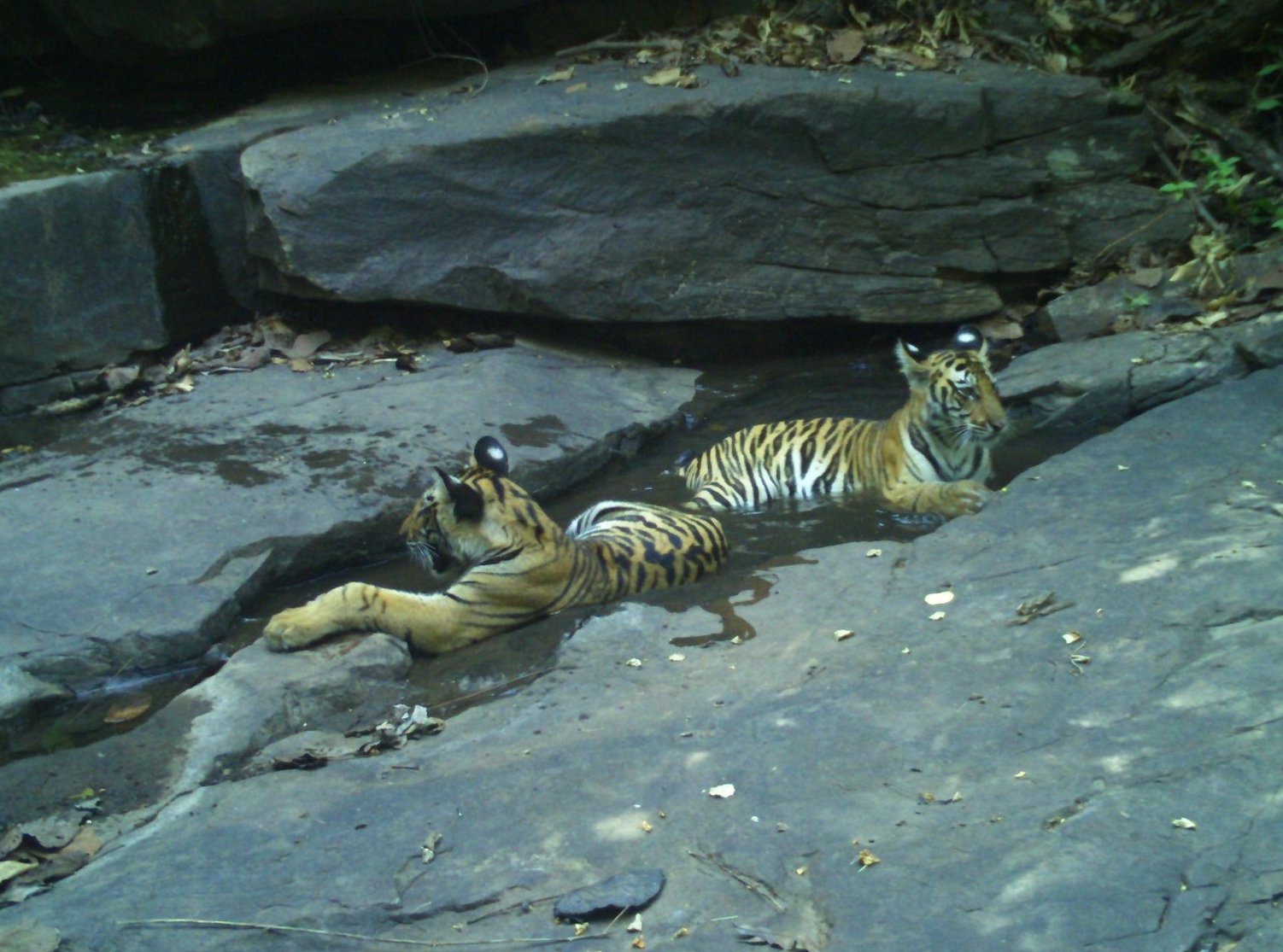 The forest department collected photo evidence of two major kills—vital sustenance for the 50-kilogram cubs that need to bulk up to 80 or 90 kilograms by the time they turn 1. On May 21, P243 killed a sambar and shared the carcass with the cubs; on June 6, he killed a cow a short distance from their territory and again shared the meal.
Experts are marveling at the male tiger's rare nurturing behavior.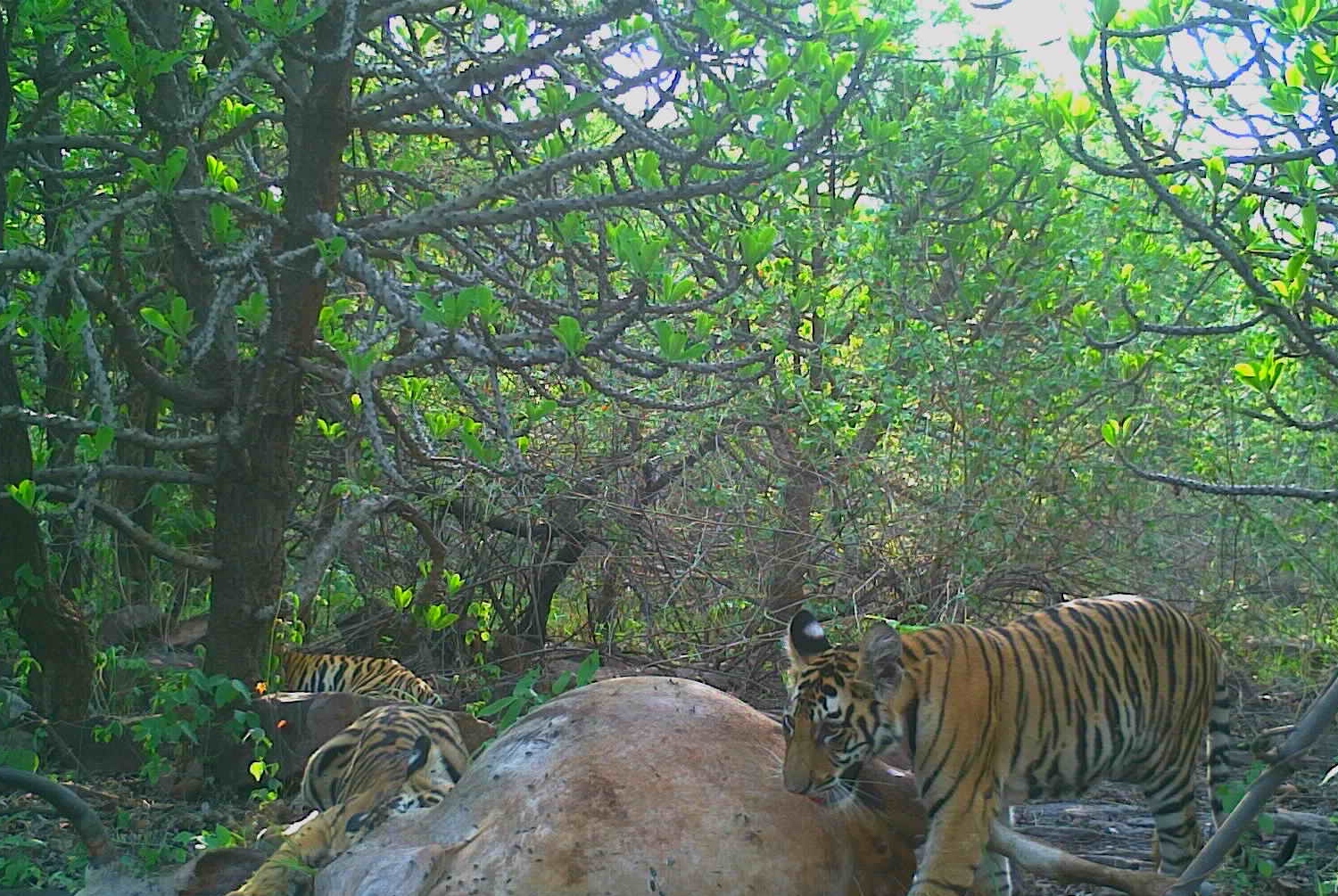 "Such a phenomenon was seen in Ranthambore many years ago, but is a rarest one," SK Mandol, former chief warden of the forest, explained. Mandol believes the forest department should continue to monitor the male tiger's behavior.
On May 22, the reserve revealed on Twitter that the male tiger had been radio collared for round-the-clock monitoring to ensure the safety of the cubs. Data gleaned from this will "open up new paradigms in tiger biology and raising orphan cubs in [the] wild," they posted.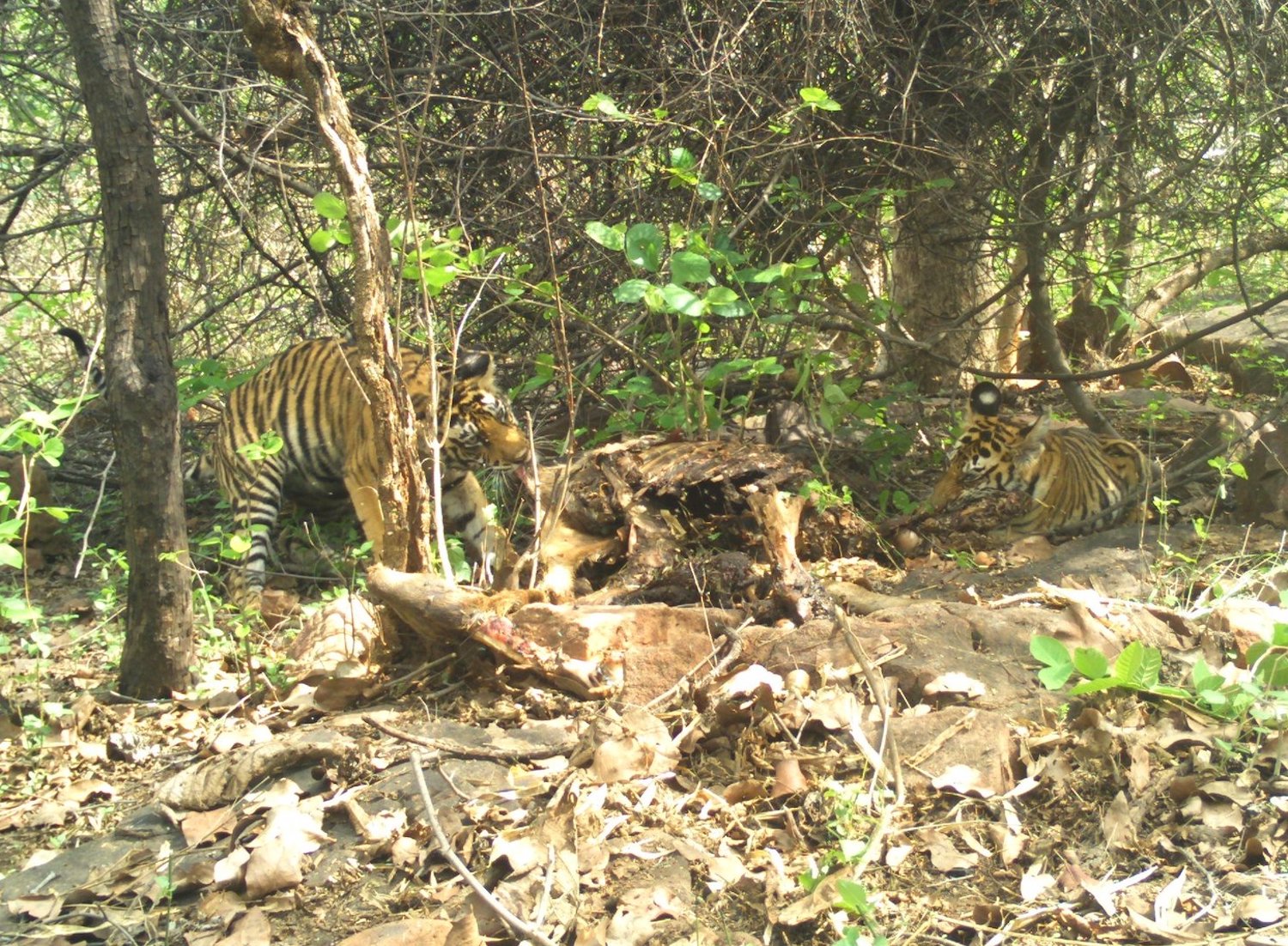 Alok Kumar, principal chief conservator of forest wildlife, said that while the next few months are crucial for learning survival skills, the four cubs are currently healthy and making good progress in the wild.
"They don't seem to be stressed, instead they are playful and quite active," Kumar said. "All four cubs are staying and roaming together."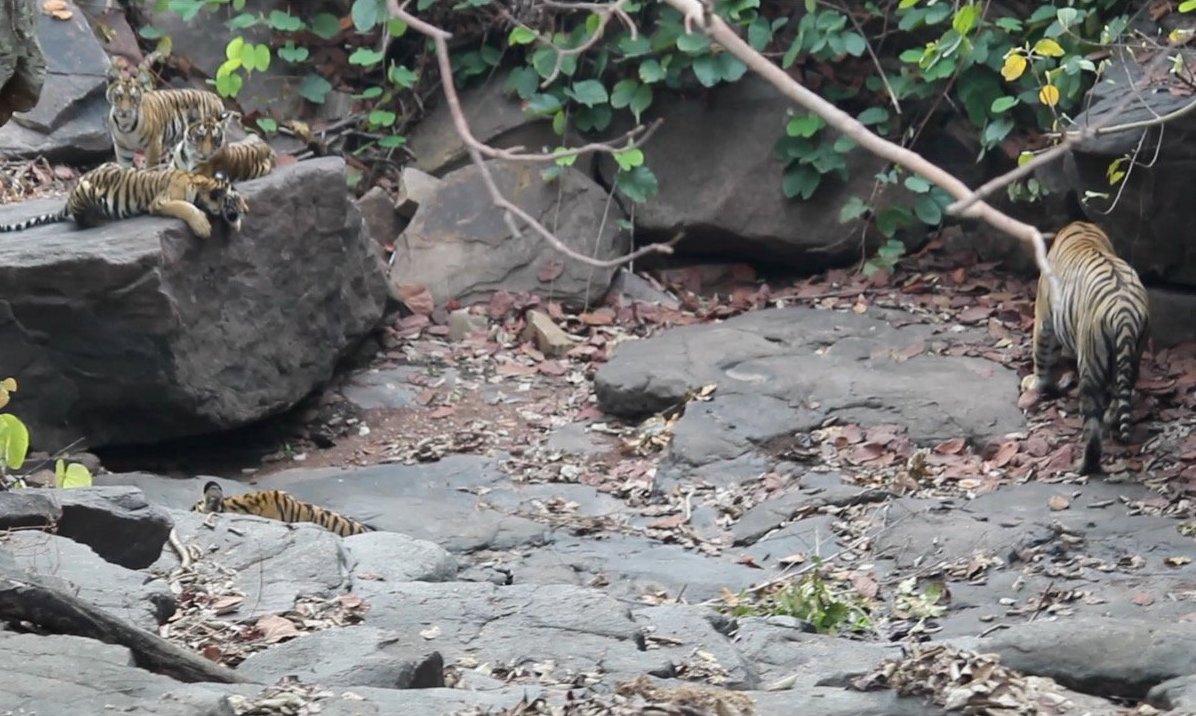 Share your stories with us at emg.inspired@epochtimes.com, and continue to get your daily dose of inspiration by signing up for the Epoch Inspired newsletter at TheEpochTimes.com/newsletter