'I'm Pretty Romantic': Tom Selleck Shares Secret Behind 33 Years of Happy Marriage to Wife Jillie
Tom Selleck has been immortalized on the silver screen for decades, but the actor's marriage to dancer Jillie Mack has proven equally longevous, still going strong after 33 years.
After a secret wedding ceremony with Mack in 1987, Selleck left his then-hit TV series "Magnum P.I." to raise a family the following year. The actor claims that friendship is the key to sustaining a life together. "I get up before Jillie and put on the tea kettle, so when she gets up, her tea water is hot," Selleck, 76, told Closer Weekly. "I think I'm pretty romantic."
Now, the couple grow avocados and raise horses on their 65-acre ranch in Hidden Valley, California, where they have lived and tended the land for over three decades. "They still love spending time together," a family friend explained. "They like the simple life."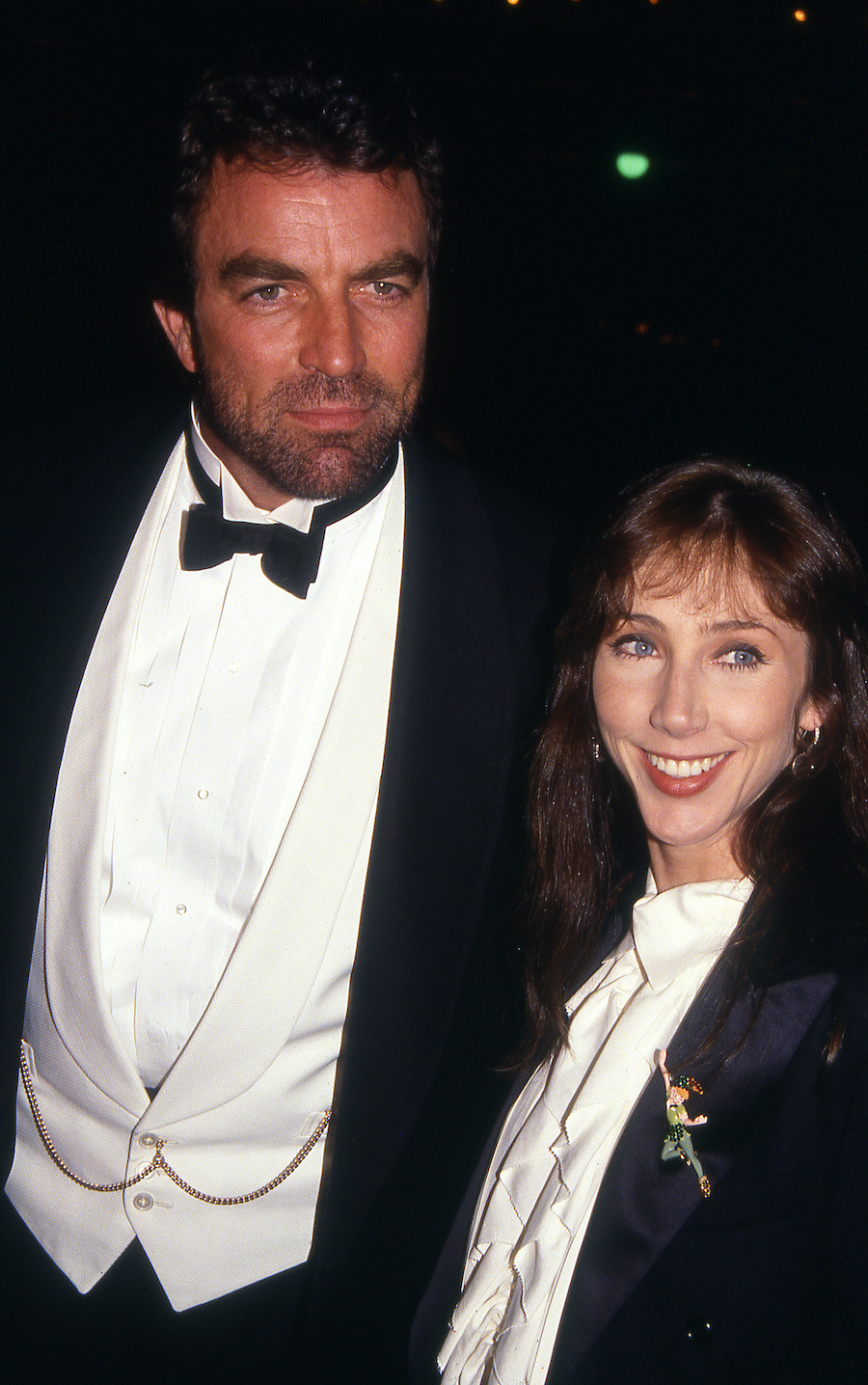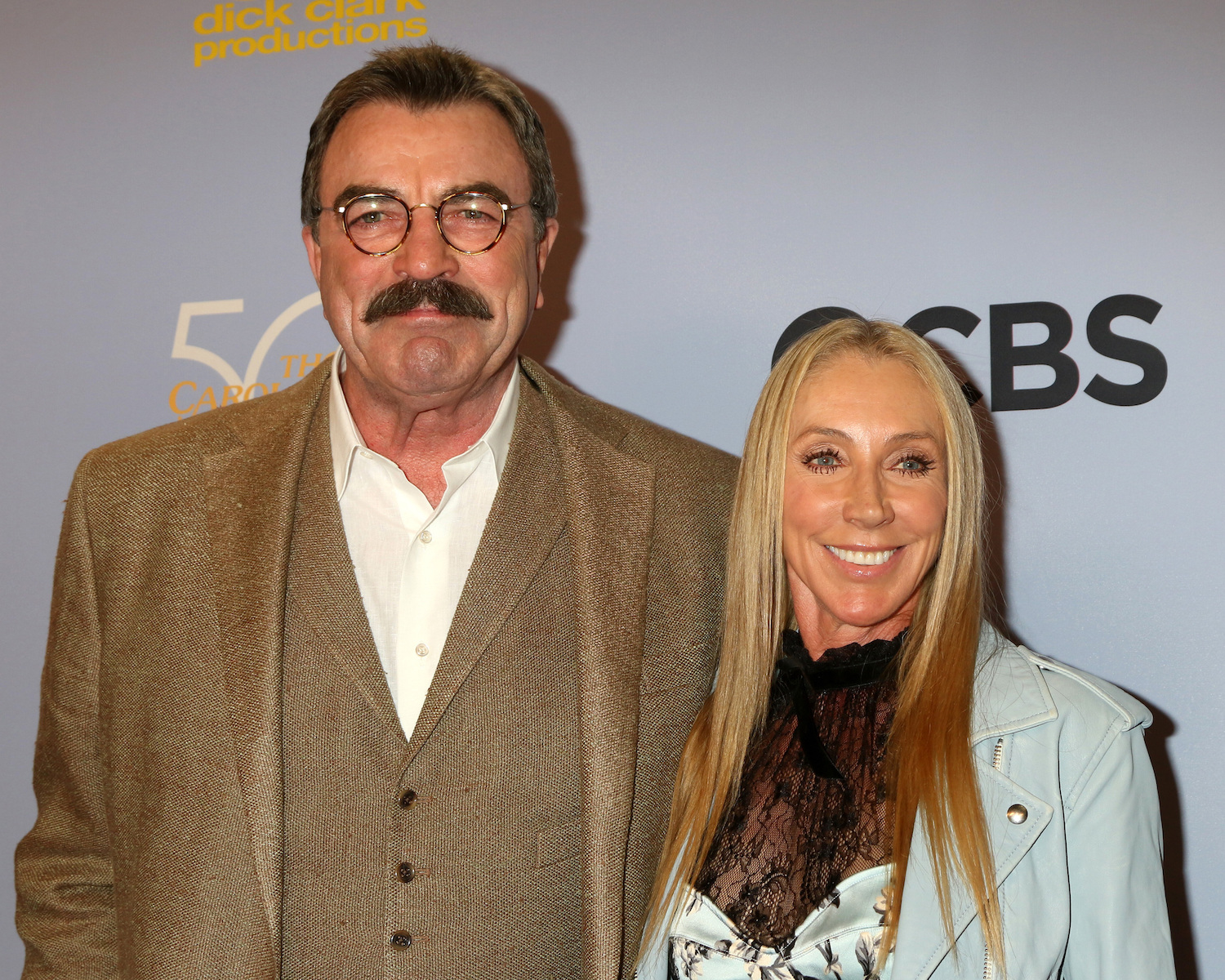 Selleck's first marriage to model Jacqueline Ray came to an end in 1982. Years later, he would confide to New York Daily News that, "I've played a lot of leads, and sometimes I have to play the guy that just assumes the girl will say yes. But in reality, I'm a guy who assumes she'll say no."
But Selleck was backstage at a performance of "Cats" when Mack, a dancer in the show, made the first move. She asked her future husband to join her for a cocktail.
Mack, born in Wiltshire, England, left her career as a professional dancer and actress to move to Hawaii to be with Selleck. Stable and happy, the couple's marriage has since endured peaks and troughs in both their public and private lives.
Selleck and Mack welcomed their new daughter Hannah home in California a year after tying the knot. "It took a long time to get off the train," Selleck admitted to People in 2012, "but I try very hard to have balance, and this ranch has helped me do that."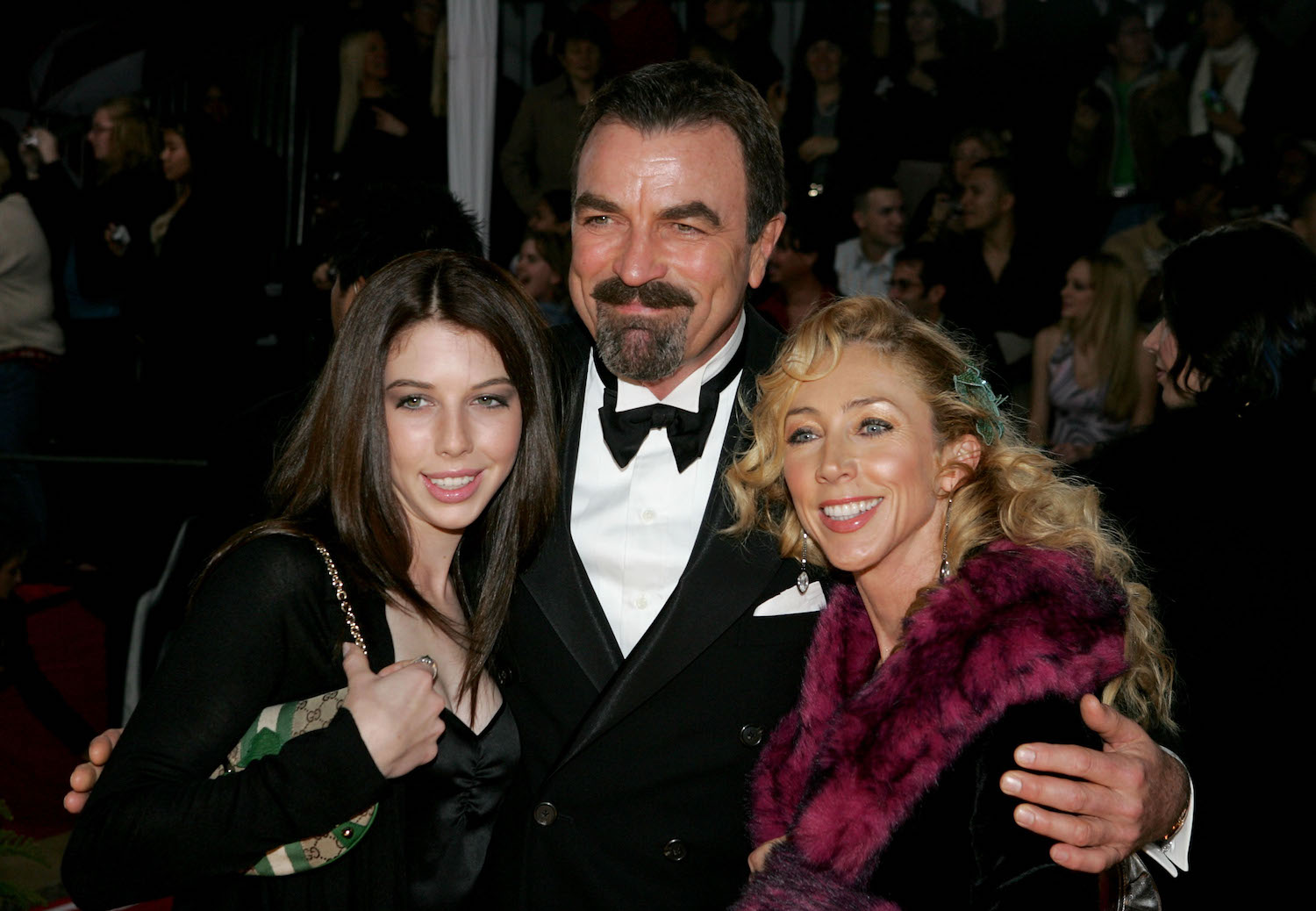 Adds Mack, "We both thought it was the best environment for [Hannah] to grow up."
Now 32, Hannah is studying for an MBA alongside her career as an equestrian jumping champion. A family friend confided that Selleck and Mack are relishing in the prospect of becoming grandparents, saying, "They like Hannah's current boyfriend. Everyone can imagine her getting married at the ranch."
Both Selleck and his wife are independent personalities, the actor says. While he takes on much of the physical labor involved in running the ranch at home, she runs the show when they head to New York City to film "Blue Bloods."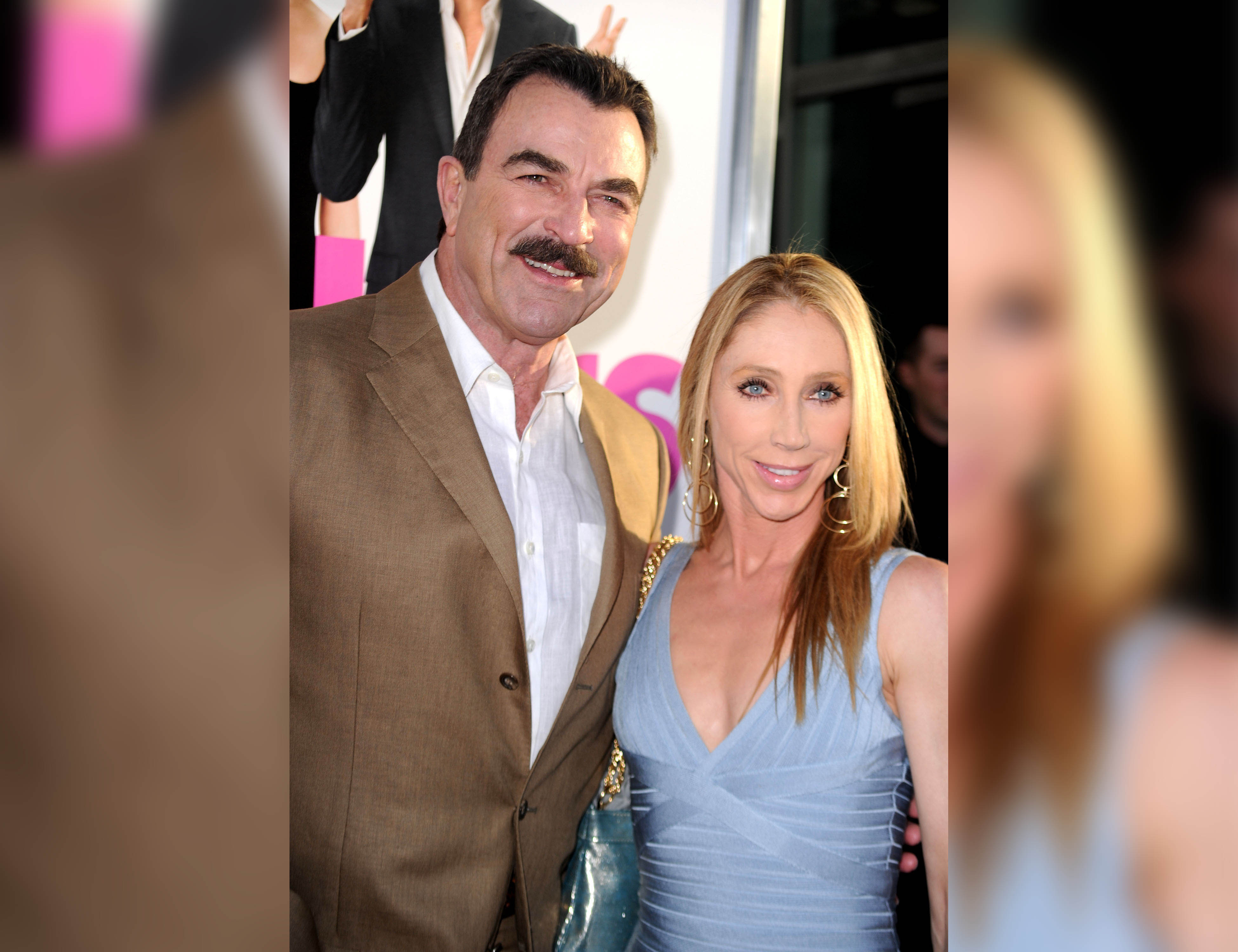 "There is a lot of yin and yang in us," Selleck explained to Closer, claiming he is the calmer personality.
"Jillie has this sort of joie de vivre, this effervescent quality that just lights up a room," he said. "Apart from being my wife, she's my friend."
Together, the couple have weathered numerous storms, including a legal battle during the California water crisis in 2015 and the death of Tom's 96-year-old mother, Martha, in 2017.
Fair-weather lovers they are not.
"Relationships are tricky," Selleck reflected, "but if you are in love with somebody, and like them, you've got a chance at success. You become true partners."
Share your stories with us at emg.inspired@epochtimes.com, and continue to get your daily dose of inspiration by signing up for the Epoch Inspired Newsletter here: TheEpochTimes.com/newsletter