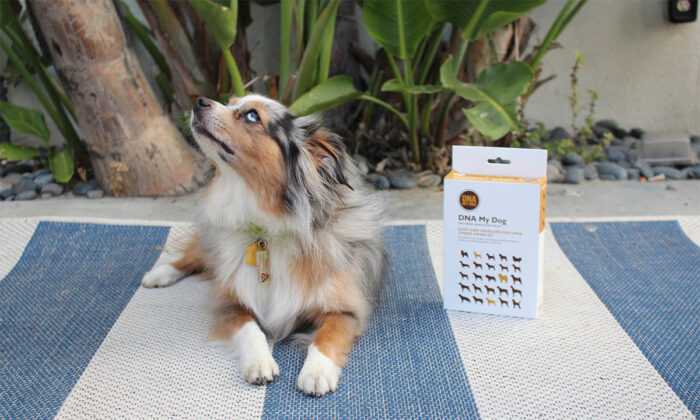 Get Detailed Information About Your Dog With This Simple DNA Test That's Over 35% Off
Learn His or Her Breed Breakdown, Potential for Certain Diseases, and More.

Most people have a general idea about what their dog's breed might be, but unless they have official paperwork from the American Kennel Club, they don't really know the specifics. Now's your opportunity to find out a plethora of information about your four-legged friend with this DNA My Dog Breed Identification Test. For a limited time, you can get the information you crave at a huge discount.
This DNA test couldn't be any easier to use. You simply swab your dog's cheek with the sterile applicator included in this kit, mail the sample in the pre-paid return envelope, and wait about two weeks for the results to come back. You'll get a detailed report breaking down your dog's DNA composition, breed mix, predisposition to disease, unique characteristics, and more.
The results will help you better understand your pet, as well as uncover potential genetic health concerns and risks for certain diseases, allowing you to be proactive about his or her care. Your results will include a custom photo certificate of the breeds found in your dog and its composition and a report on dominant breeds and personality traits.
This test kit is an especially good tool for dog owners who adopted their pets from a rescue or shelter when the history of the animal is a huge question mark. One user, Ian Brock, appreciated learning that his lab rescue is actually a boxer and Golden Retriever mix. For these reasons and more, DNA My Dog was honored in 2020 at the GHP Biotechnology Awards as a leader in ethical canine genetic testing, an honor that should help you feel comfortable with the product.