Gabby Petito's Cause of Death Was Strangulation: Coroner
The cause of missing cross-country traveler Gabby Petito's death was strangulation, announced Teton County Coroner Dr. Brent Blue during a news conference on Tuesday.
Petito's body had been in the wilderness between three and four weeks before the body was discovered last month at Bridger-Teton National Forest, located near Jackson Hole, Wyoming, according to Blue.
Blue last month had announced that her manner of death was a homicide in preliminary findings.
"After a detailed investigation by our forensic pathologist, our anthropologist and local law enforcement with assistance from the FBI, the Teton Country Coroner's Office is filing the following verdict: In the matter of the death of Gabrielle Venora Petito, we find the cause to be death by strangulation and manner is homicide," Blue said during the televised press conference.
His announcement ruled out speculation that Petito may have been pregnant during the time of her death. The coroner's office is also waiting for the results of a toxicology report, which generally takes several weeks, if not months, to complete.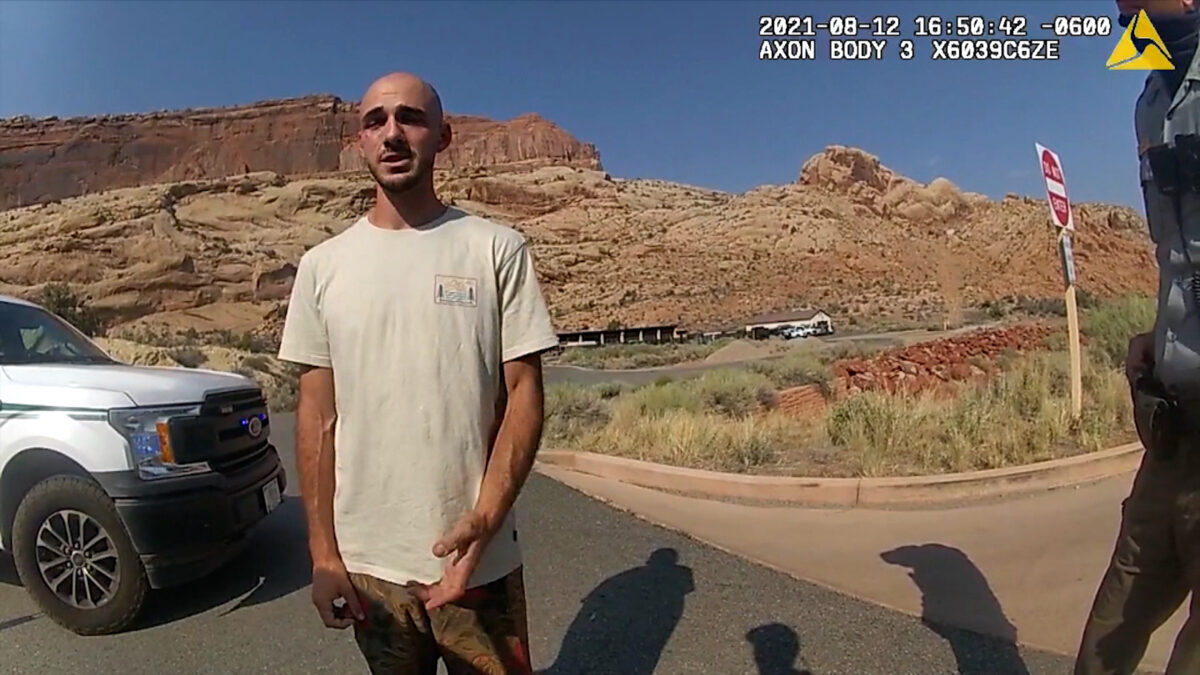 "By Wyoming state statute, no other information will be released about the autopsy," Blue added, without offering any more details. However, he said that DNA samples were taken from Petito's body by law enforcement.
A lawyer for the Laundrie family issued a statement after the autopsy results were announced.
"Gabby Petito's death at such a young age is a tragedy," attorney Steven Bertolino told news outlets in a statement. "While Brian Laundrie is currently charged with the unauthorized use of a debit card belonging to Gabby, Brian is only considered a person of interest in relation to Gabby Petito's demise. At this time Brian is still missing and when he is located we will address the pending fraud charge against him."
Brian Laundrie, her former fiancé, has not yet been found. Laundrie went missing in mid-September and is the subject of an FBI warrant on alleged fraud charges.
Authorities have been searching the 24,000-acre Carlton Reserve for Laundrie near his family's home in North Port. Unconfirmed sightings of Laundrie have been reported along the Appalachian Trail and in other areas.
Laundrie returned home alone to North Port on Sept. 1 with Petito's 2012 Ford Transit van. Petito's family reported her missing on Sept. 11 after failing to hear from her.
Both Petito and Laundrie had been heading across the United States to document their travels on social media.