Fargo Man Finds 180 Pounds of Walnuts Stashed by Red Squirrel Inside His Chevy Avalanche
When life hands you lemons, make lemonade. When life hands you walnuts, just laugh.
That's one North Dakota man's philosophy trying to keep up with a tiny, furry friend stashing piles of black walnuts in every nook and cranny of his Chevy Avalanche.
That furry friend happens to be a red squirrel.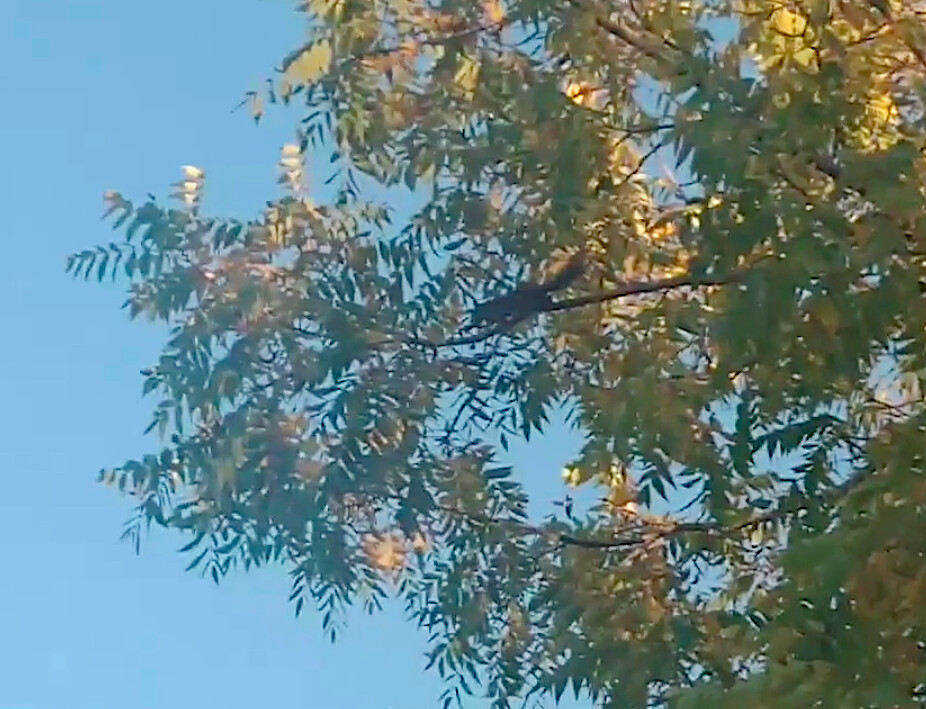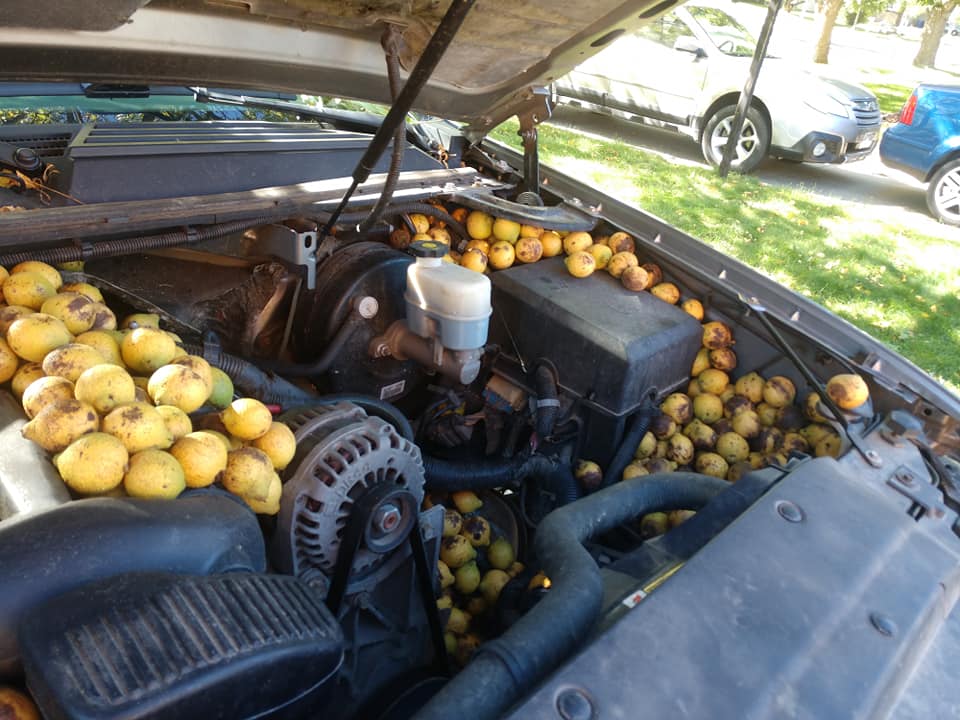 Bill Fischer, 56, from Fargo can't clear out the nuts fast enough; in just days, the industrious red squirrel, who lives in the luxurious walnut tree in Fischer's yard, has the truck brimming.
"When the red squirrel is under the Avalanche, I know I need to start looking under the hood," Fischer told The Epoch Times. "This has been occurring since 2013."
It's become a tradition. Every other year, he opens up his Chevy to find the yellow-shelled fruit the size of a small lime overflowing. Removing the fender, he finds more stores.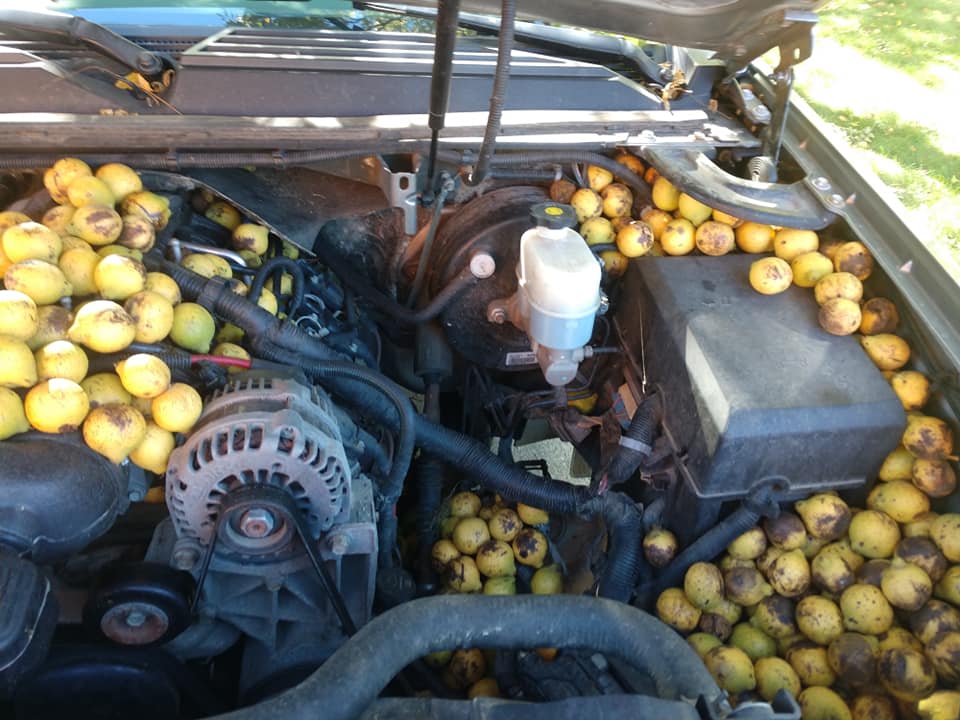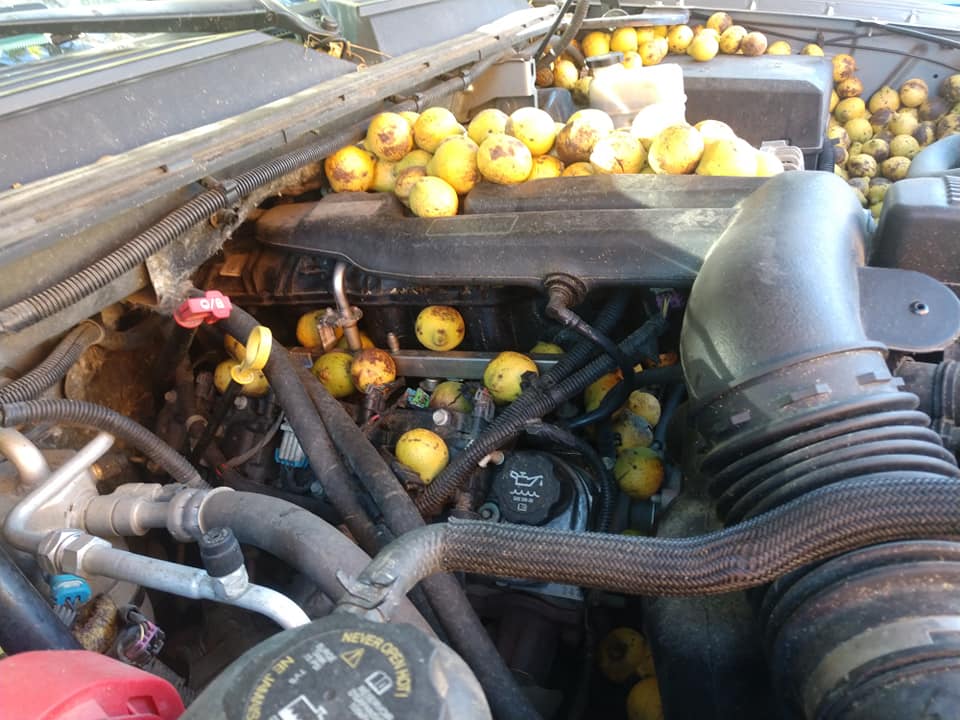 "There are still walnuts inside the frame that cannot be reached for removal and can be heard rolling around while driving," he added.
This year, Fischer's cleanup/harvest yielded a whopping 42 gallons of black walnuts, filling seven large pails and weighing over 180 pounds.
He snapped photos of the whole stash and posted them on Facebook where they garnered media attention for the homeowner and his furry friend.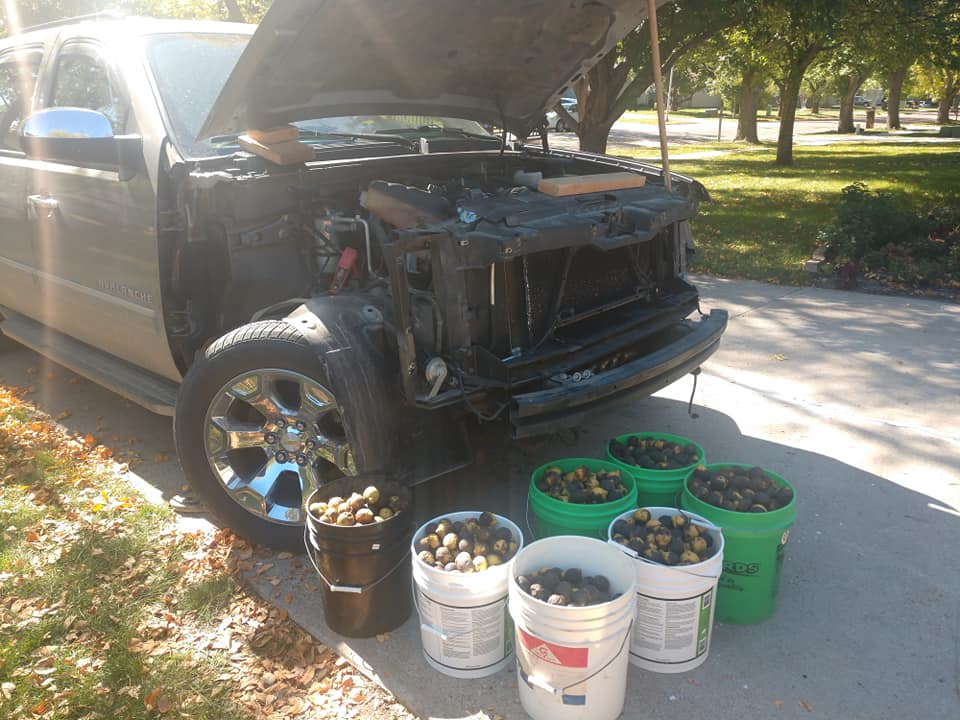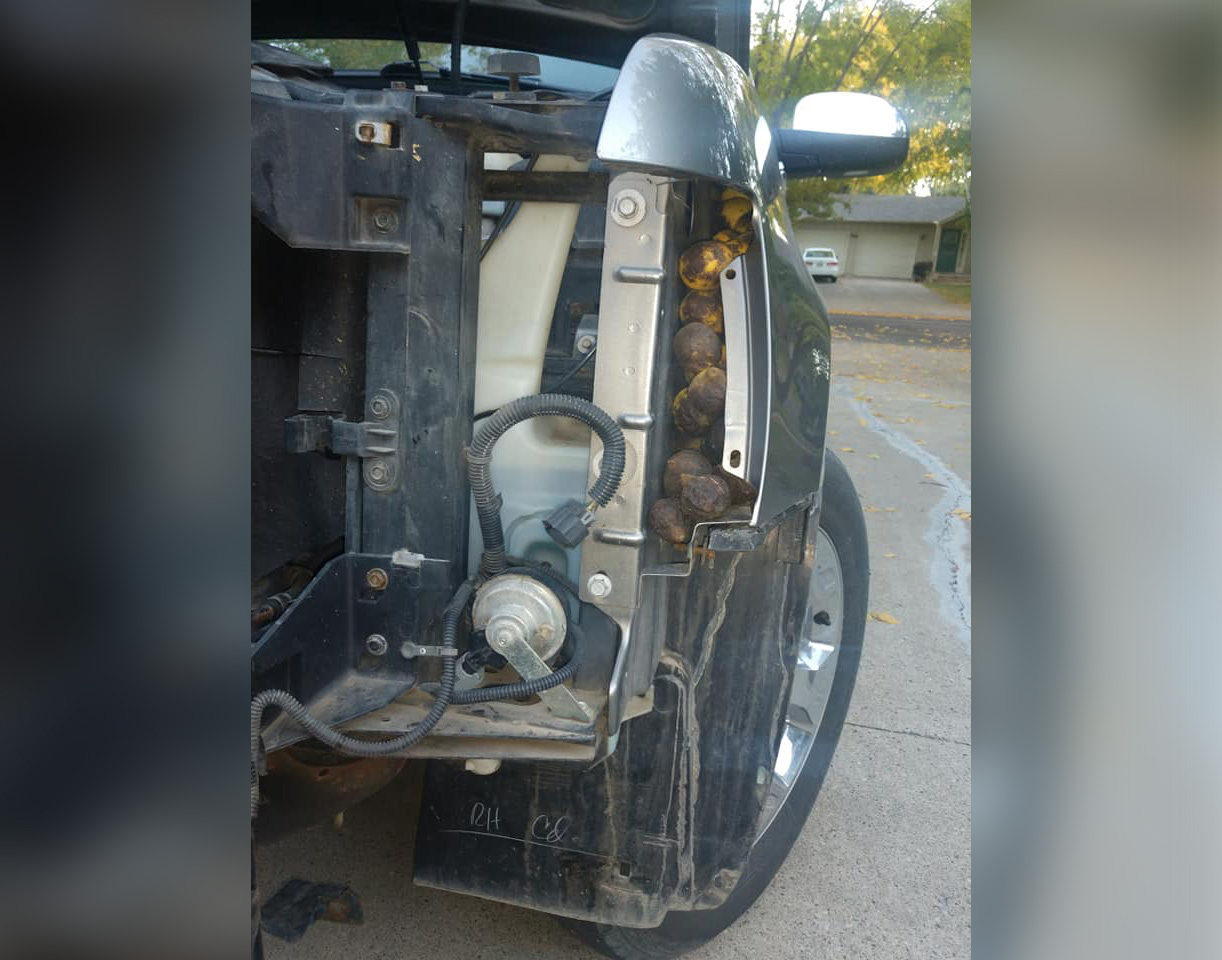 The amused Fargo man captioned:
"Hurry as these may have a limited availability as l hear the the hard working furry tree dweller might be retiring soon due to health reasons! Also, the squirrel is dealing with a caustic work environment due to a relentless micromanaging supervisor of the canine type."
But there is no use in holding a grudge. Fischer added, "At this point, I just have to find the humor and laugh."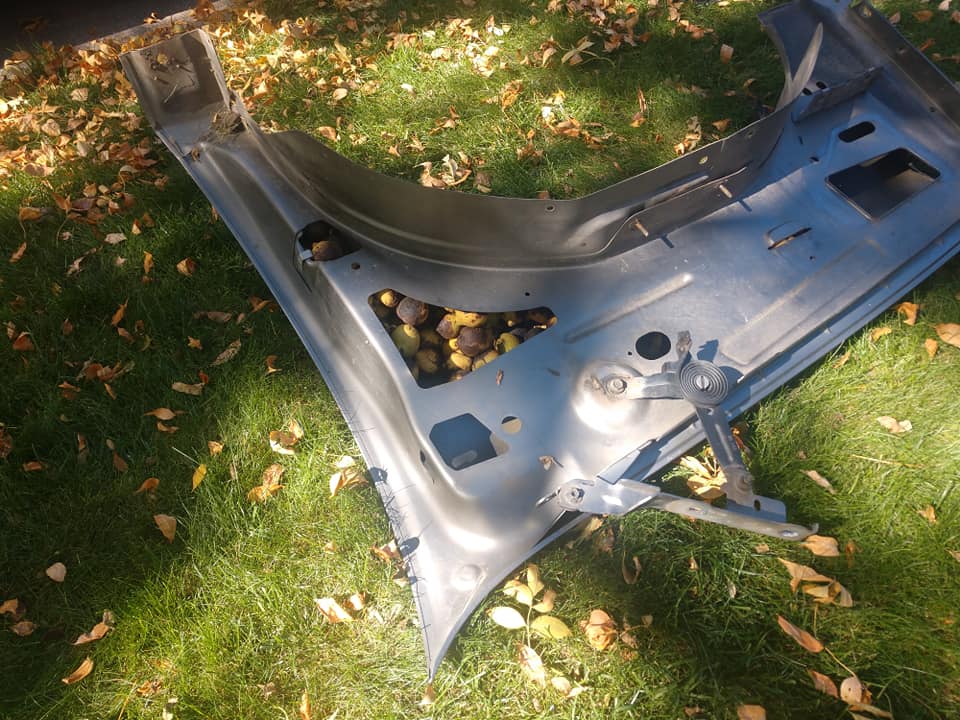 Share your stories with us at emg.inspired@epochtimes.com, and continue to get your daily dose of inspiration by signing up for the Epoch Inspired newsletter at TheEpochTimes.com/newsletter