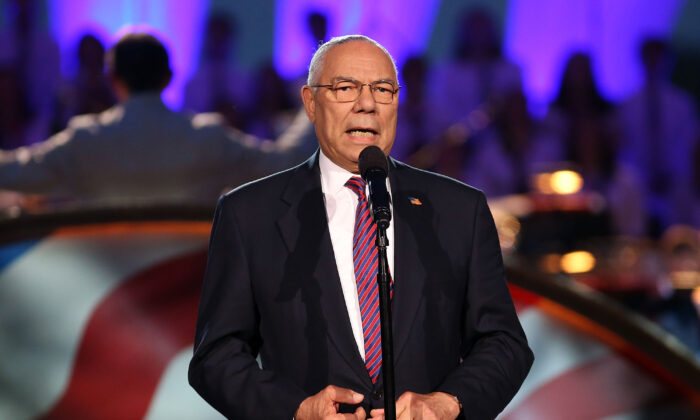 Former Gen. Colin Powell onstage at A Capitol Fourth concert at the U.S. Capitol on July 4, 2016. (Paul Morigi/Getty Images for Capital Concerts)
Colin Powell Dies Due to COVID-19 Complications: Family
Former Secretary of State and retired Gen. Colin Powell has died at age 84, his family announced on Oct. 18.
Powell "passed away this morning due to complications from COVID-19," the family said in a statement.
The death comes despite Powell being fully vaccinated against the CCP virus, the pathogen that causes COVID-19.
Powell was being cared for at the Walter Reed National Military Medical Center in Bethesda, Maryland.
"We want to thank the medical staff at Walter Reed National Medical Center for their caring treatment. We have lost a remarkable and loving husband, father, grandfather and a great American," the family stated.
Representatives for the hospital didn't respond to a request for comment by press time.
Powell, born on April 5, 1937, in New York's Harlem neighborhood, served for 35 years in the Army, including two tours in Vietnam.
He was part of the Ronald Reagan, George H.W. Bush, and George W. Bush administrations, with his positions including national security adviser, chairman of the Joint Chiefs of Staff, and secretary of state.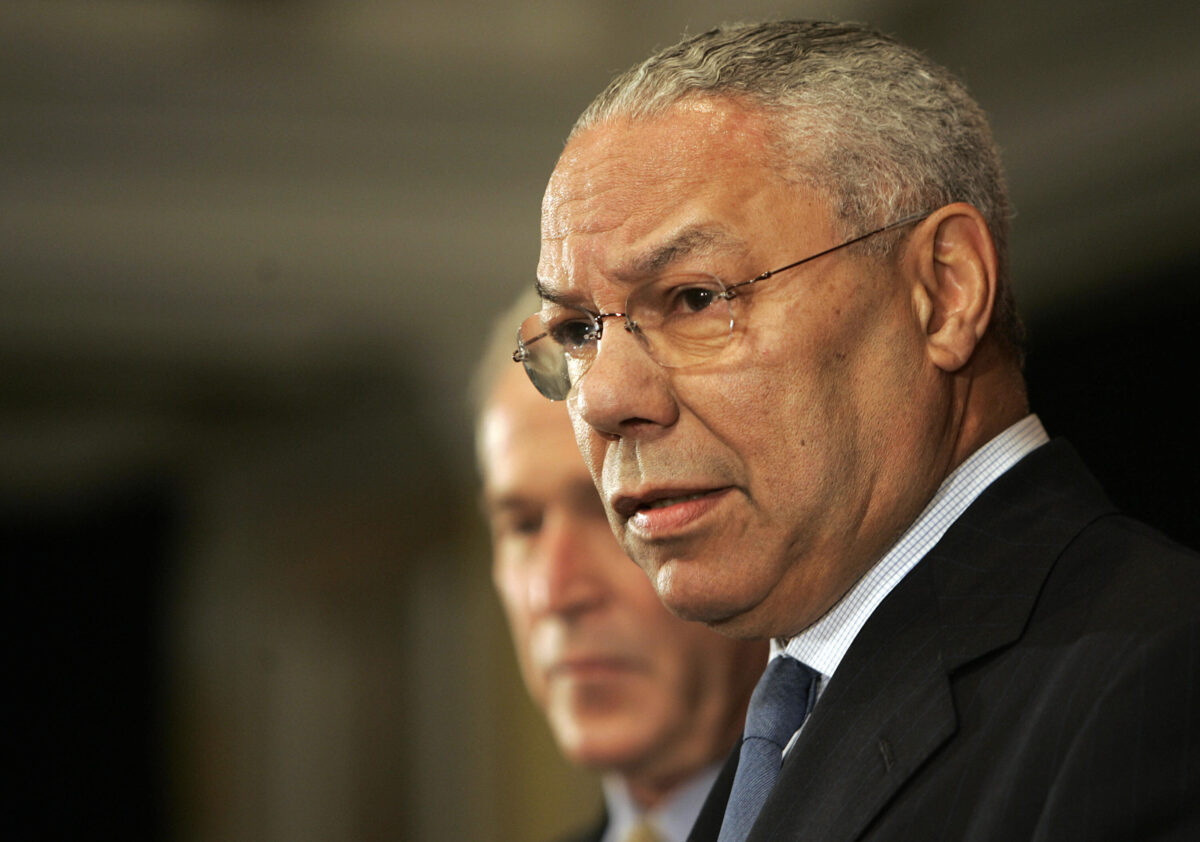 Powell was a Republican, but had grown increasingly disenchanted with the party, appearing at the Democratic National Convention in 2020 and endorsing then-presidential candidate Joe Biden over incumbent President Donald Trump.
Condolences began coming in on Oct. 18 after news of Powell's death had spread.
"He was a great public servant, starting with his time as a soldier during Vietnam. Many Presidents relied on General Powell's counsel and experience," former President George W. Bush wrote on Twitter.
"The world lost one of the greatest leaders that we have ever witnessed," Defense Secretary Lloyd Austin told reporters in Washington. "Alma lost a great husband, and the family lost a tremendous father. And I lost a tremendous personal friend and mentor. We will certainly miss him."
Biden said in a statement that Powell "believed in the promise of America because he lived it and he devoted much of his life to making that promise a reality for so many others."