Band of Patriotic Teens Scale Mountain Near Their Home to Replace Fallen American Flag in SoCal
American flags sprang up in high and low places around July 4—spray-painted on people's lawns, in the news (lamentfully), and atop the mountains of Southern California.
A band of friends from Santa Clarita ensured a flag would fly atop a mountain near Pico Canyon Park, near their homes, replacing the old and torn one that had previously fallen.
Brandon Park, 18, used to see that old flag flying every day from his bedroom window when he woke up. One day, he saw it was gone.
Park and his friends, then high school seniors, toyed with the idea of restoring the Stars and Stripes that had become a landmark of Stevenson Ranch.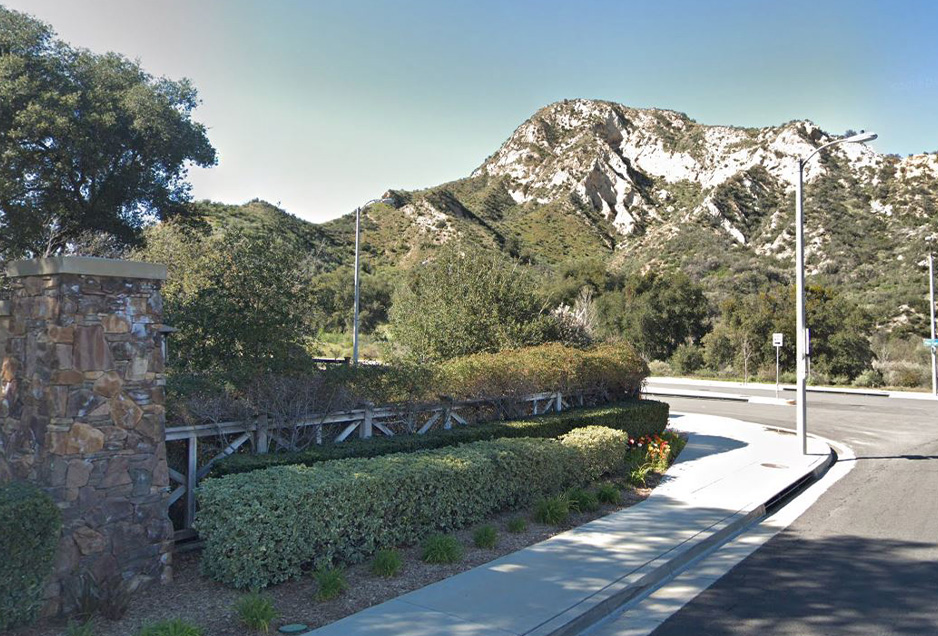 Andy Chaidez, 17, went so far as to scale the mountain for a closer look; it was no small feat, as he learned, breaking his finger in the attempt.
But the friends persisted, fancying the idea akin to a military op, and set about formulating a plan.
"We've tried to just stick it back in the ground up several times, and that just wasn't working," Reid Twitchell, 18, told The Epoch Times. "So, we had to make a more permanent solution. And so what I came up with was, basically, to cement the flag up there."
Grasping the scope of the effort, which would involve hauling 30 to 40 pounds of concrete and gallons of water to the summit, Twitchell enlisted a few friends.
Lugging all of the material would still prove quite difficult due to the steepness of the slope.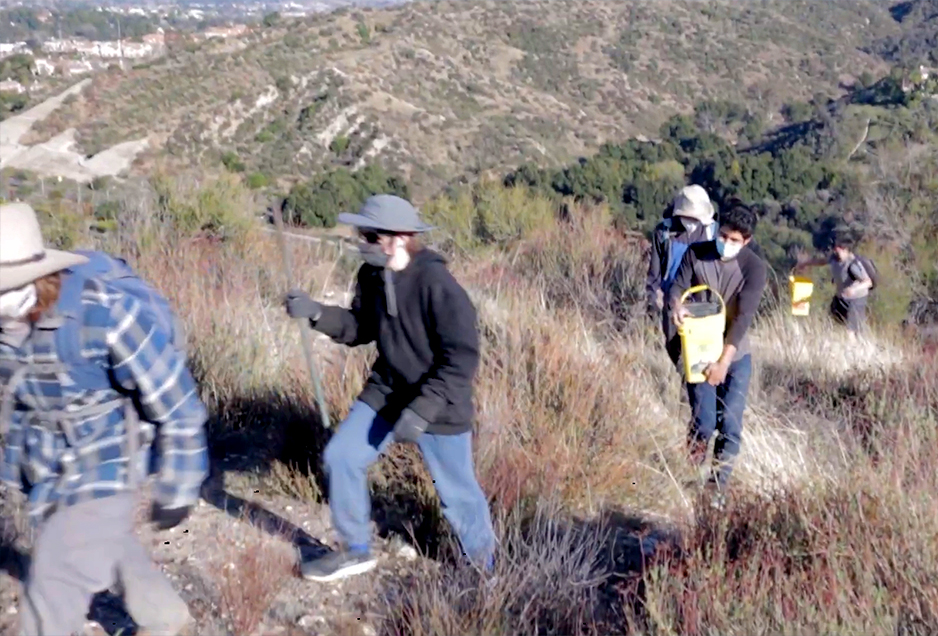 "When I hiked up there with Andy … it was just like free rock climbing," said Twitchell. "There wasn't really any ropes to grab on to. And so, I had to rock climb up there and set up ropes so that way it could be easy to climb up."
After prepping the ropes, the friends planned to set out around midday, reach the summit, erect the flag, and climb down before dark set in.
However, not everything went according to plan.
Brian Gonzalez, 17, explained, "That whole rope section, it normally takes, if you're not carrying anything, like five minutes, I think that day took around 30."
After reaching the peak, to their dismay, they found that the new flag, which was 3 by 6 feet, was too large for the old flagpole.
"The flag would have been like dragging on the ground," Park told The Epoch Times.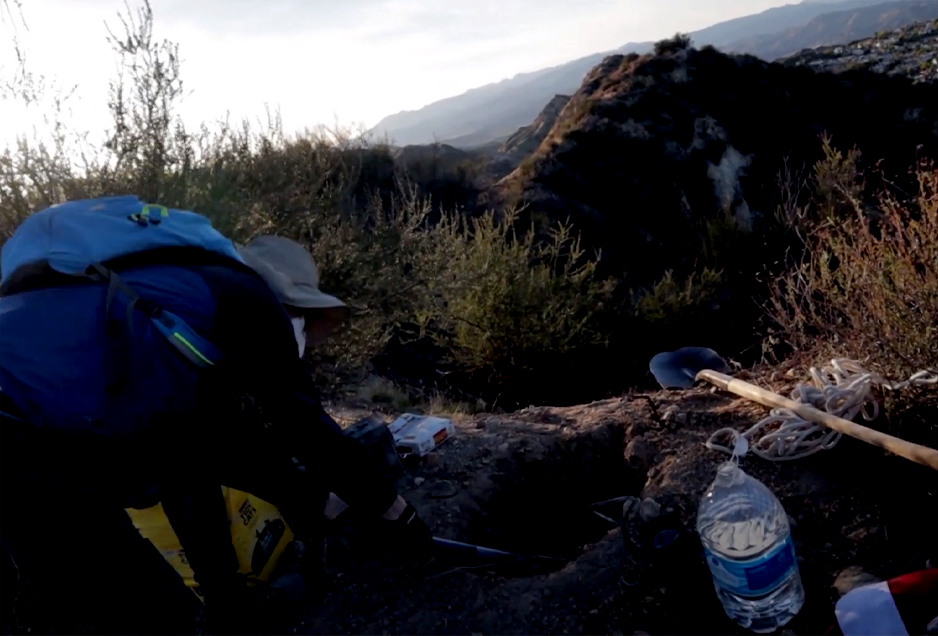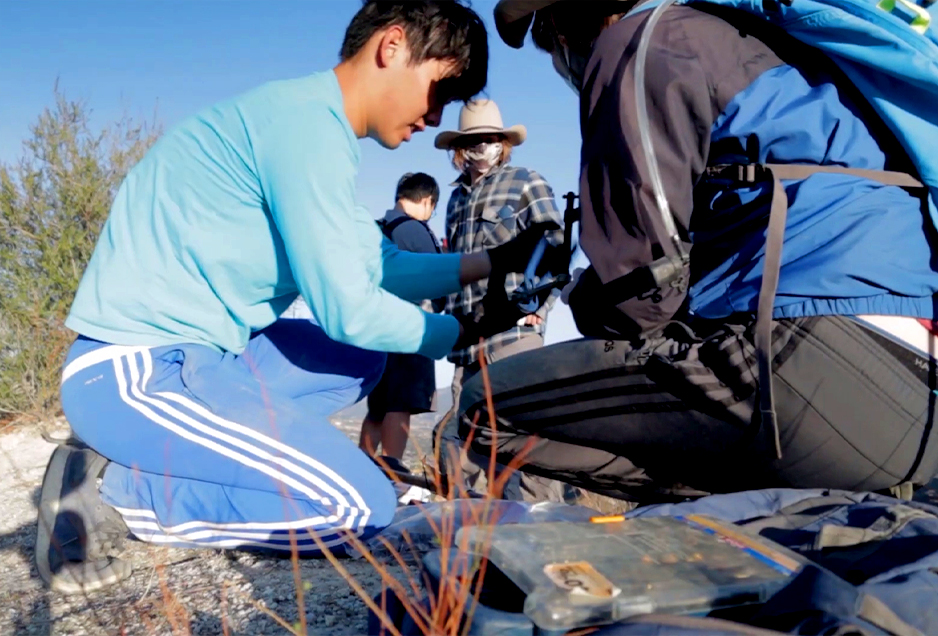 Scrambling, they had to improvise constructing the flagpole—and hustle in order to get the job done before nightfall.
Utilizing the concrete stirring stick they'd brought with them, they lengthened the original pole by drilling holes into it and securing the two pieces using zip ties.
Adding to the difficulty, mixing the concrete itself was tedious.
"We were kind of like rushing towards the end," Twitchell said. "And basically, every eight people were doing a specific thing and right when someone finished doing something, I would put them on doing another thing."
But the team managed it and got the new flag up and flying.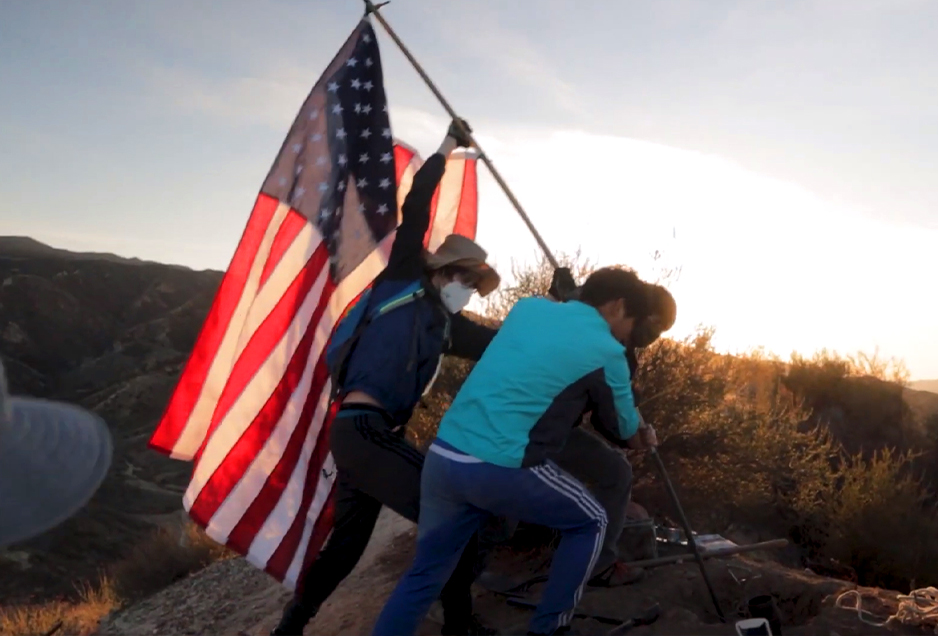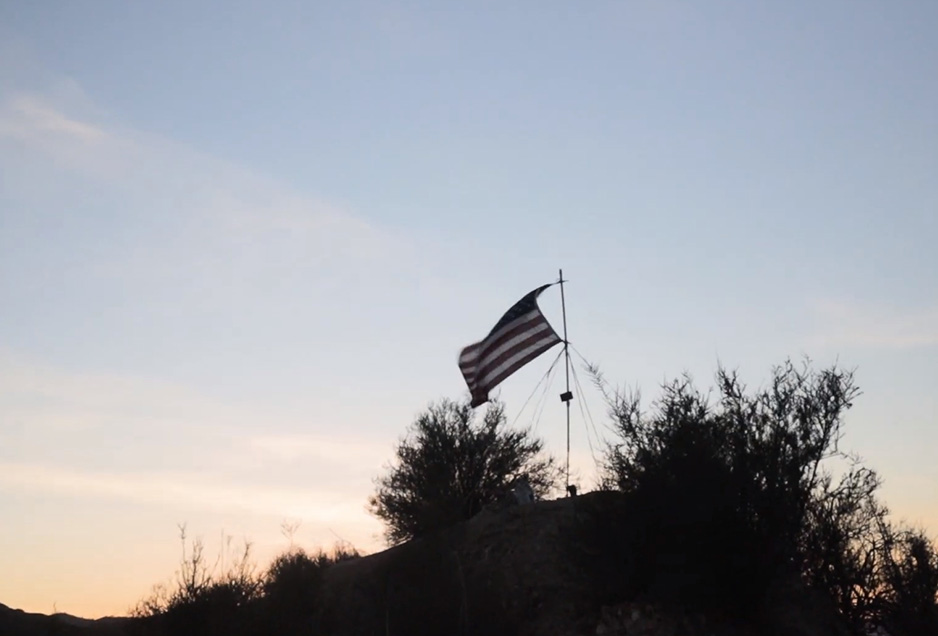 Trudging back down the mountainside, they were exuberant, saying it felt like a "movie experience," with a mix of relief, pride, and adrenaline.
They were somewhat worried, though, that the flag might come down before the concrete had set; but the next day, Park looked out his window and saw the flag was still there.
"To this day, it's been holding really, really strongly," he said.
Meanwhile, the boys' parents were more than a little impressed with the feat of their sons—after they learned about what they'd done.
"I kind of underplayed it," said Gonzalez. "And they're like, 'Oh, you're in the news?' or like, 'Oh, yeah, all he did was replace a flag.' I didn't actually tell them. And then when they read this story, actually figured out what happened. They were really surprised."
Chaidez added, "My dad said, quote, 'Cool, my son.'"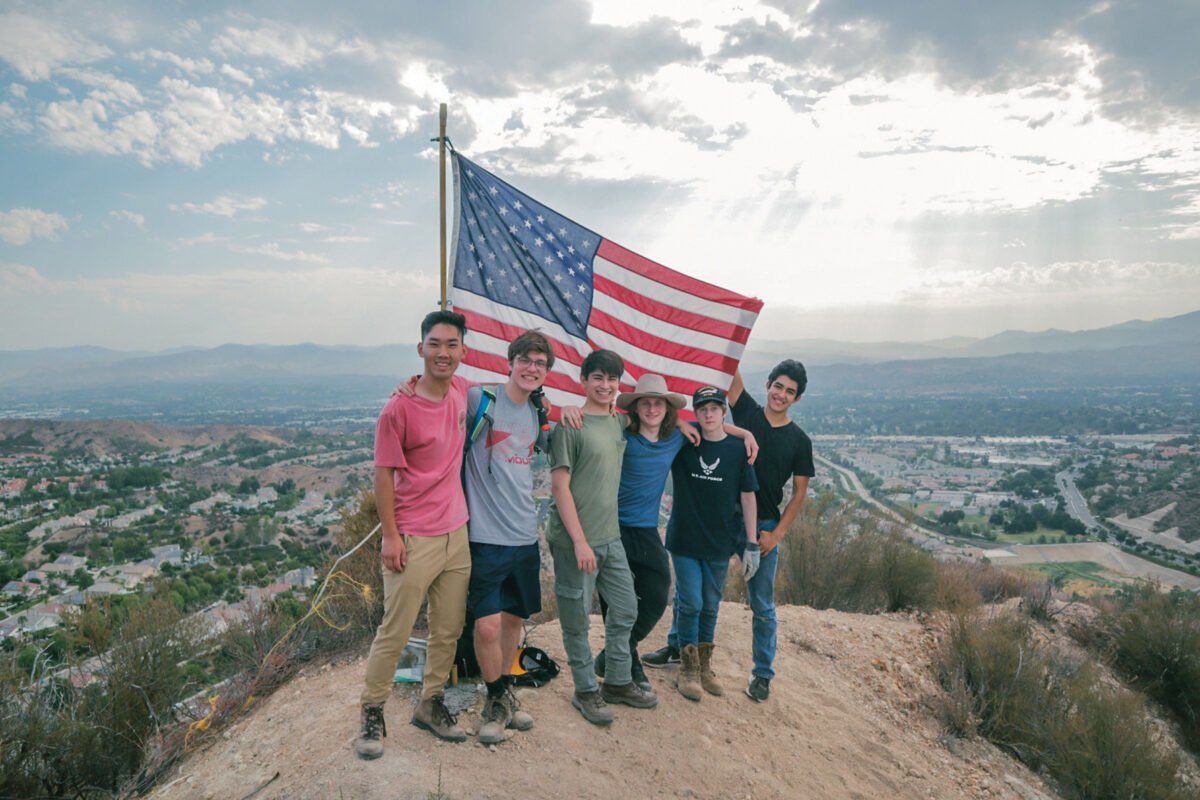 Park sees special significance in the act, in the wake of tumult in 2020: "We've faced a lot of challenges as a nation, but through a lot of painstaking work, we were able to rebuild in a sense and make the thing we had even better and stronger."
Gonzales said, "I've come from an immigrant family, so the whole America thing to me is more important than someone else that was born in here, I guess. So, I actually, I'm pretty grateful for the American flag and what it represents and everything like that."
"For me, it's like a sense of pride for me," Twitchell  adds. "Yeah, I would describe myself as a little patriotic, and it's just makes me very proud to see it every day."
Share your stories with us at emg.inspired@epochtimes.com, and continue to get your daily dose of inspiration by signing up for the Epoch Inspired Newsletter at TheEpochTimes.com/newsletter