39-Year-Old British Fashion Model Dies After Getting COVID-19 Shot in Cyprus
A UK-born model experienced a blood clot and passed away after getting the Oxford-AstraZeneca COVID-19 vaccine in Paphos, Cyprus, said a health official on Monday.
According to CyprusMail, Stephanie Dubois, 39, underwent a serious "thrombotic episode" after getting the shot, which has been suspended or restricted in over 20 countries due to possible side effects.
Health officials at the main state hospital in Nicosia, the capital of Cyprus, stated that Dubois didn't have any underlying health conditions.
The Greek media reported that she had a brain hemorrhage and went into a coma, and finally drew her last breath on Saturday.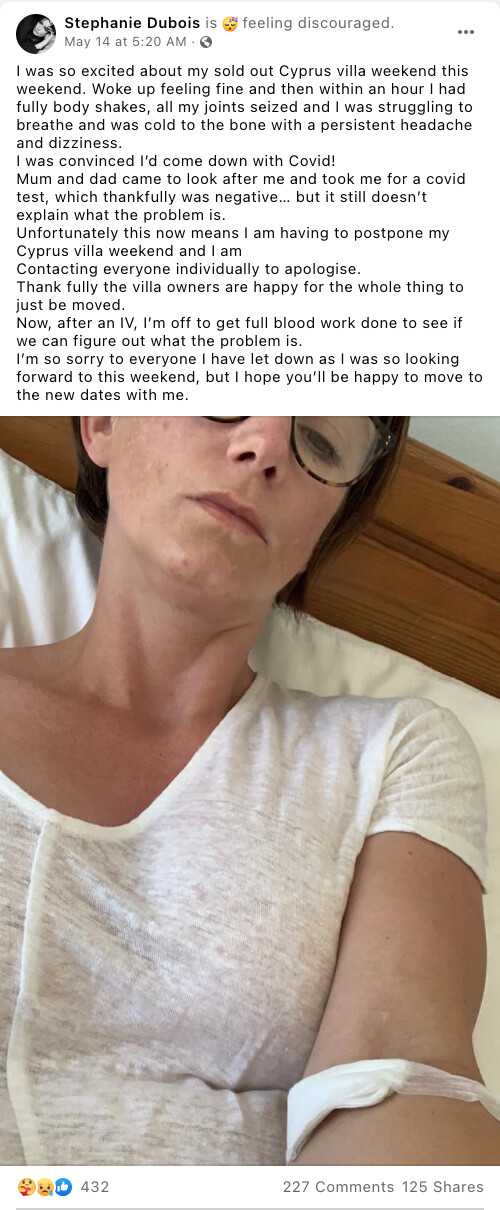 She had her first shot on May 6 and was hospitalized eight days later.
Cypriot health service spokesperson Charalambos Charilaou announced that the European Medicines Agency would investigate her death.
"So I had the vaccination today! I hate needles, today was no exception . . . And now I feel horrendous . . . pizza and bed for me," Dubois posted on May 6.
Her condition then worsened with involuntary convulsions and difficulty breathing normally.
"Woke up feeling fine and then within an hour I had fully body shakes, all my joints seized and I was struggling to breathe and was cold to the bone with a persistent headache and dizziness," Dubois wrote on May 14. "I was convinced I'd come down with Covid!"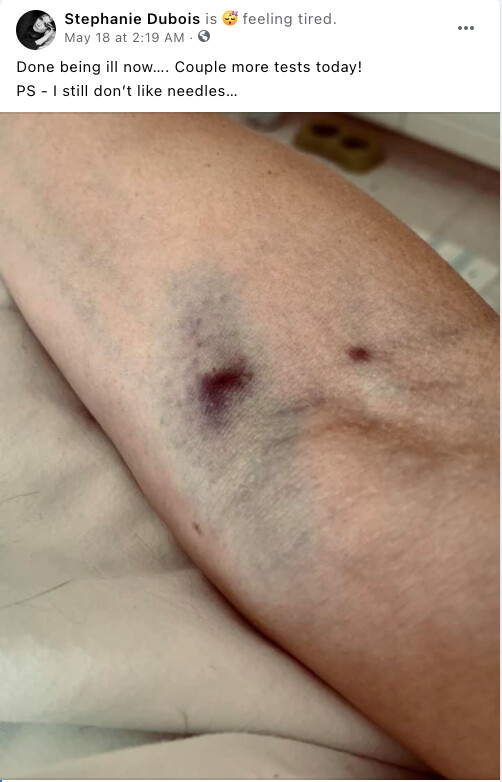 "I have had my bloods [sic] done and there is definitely something off as my white blood cell count is high, but they don't know what it is causing it. The doctors here are great and will be checking in with me on Sunday to see how I am doing."
She further remarked: "Maybe I'm having a prolonged reaction to my Covid jab last week, or maybe those side effects affected my immune system and I've caught something else In the process."
"I am completely drained, no energy and my whole body hurts with sore and weak joints… but it is better than it was this morning. This morning really scared me to be honest," the weakened model then wrote, expressing her thanks for all the kind comments people wrote on her page.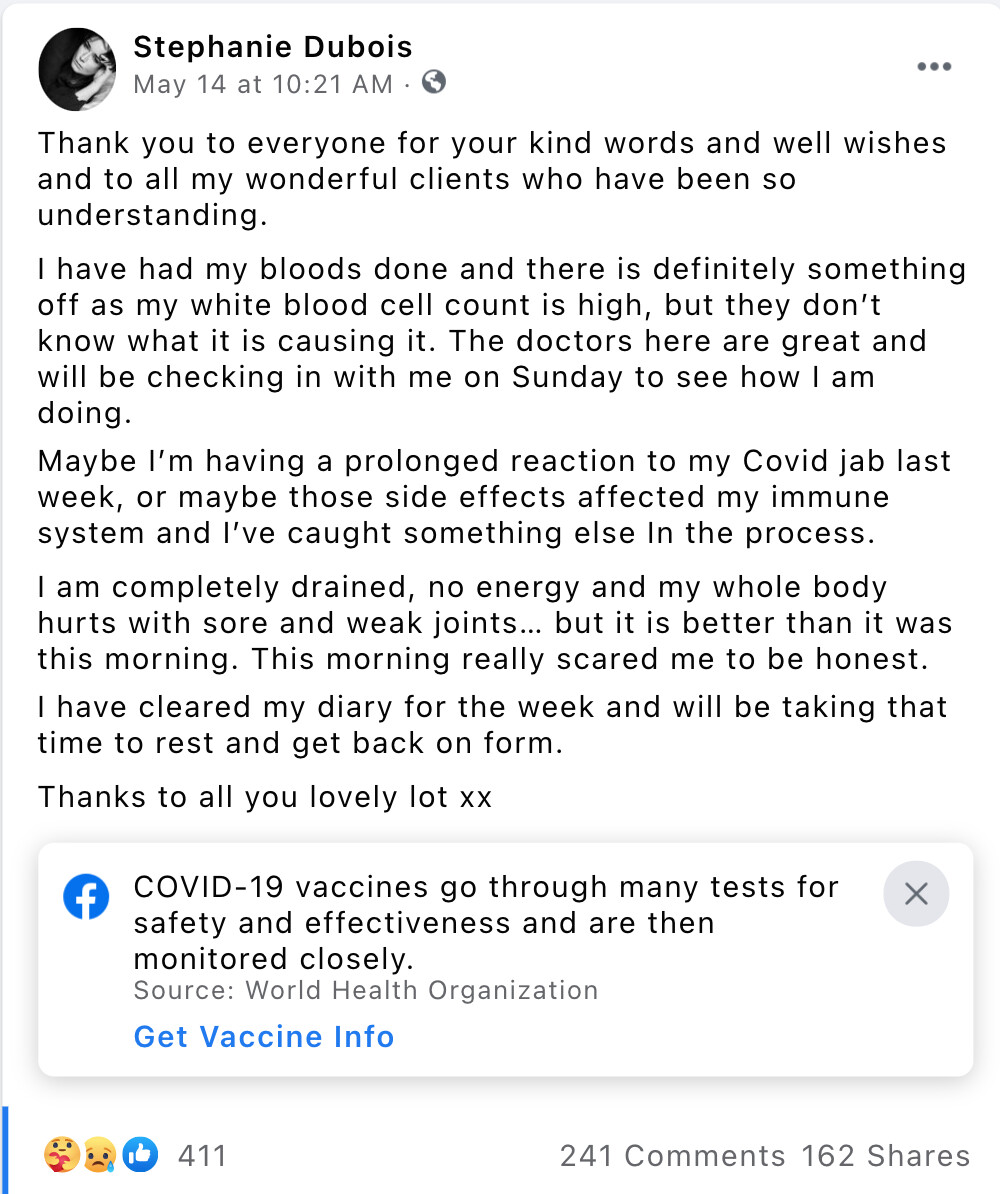 The UK drugmaker has been trying to get approval in the United States pending an FDA review, White House press secretary Jen Psaki told reporters last month.
The Epoch Times reached out to AstraZeneca for comment.
Around the same time that Dubois got her first jab, the Cyprus government announced a controversial new measure that would reopen businesses and return some liberties to the island nation's citizens by introducing a "Coronapass" system.
The Coronapass implies proof of COVID-19 negativity within the past 3 days, vaccination three weeks prior, or having been infected with the virus within the past six months.