Sen. Jon Tester (D-Mont.) said he has not decided on whether or not he'll run for reelection in Montana during the 2024 election.
"If I decide to run in this thing, and it'll be a discussion that I have with my family over the holidays because it is a big undertaking, I feel good about my chances," Tester, 66, told NBC News on Sunday.
Some analysts said Tester, whose state voted heavily in favor of former President Donald Trump in 2020, is among the most vulnerable Democrats in the Senate during the upcoming election cycle. Currently, Democrats have a majority in the Senate, although the party's prospects have been complicated after Sen. Kyrsten Sinema (D-Ariz.) announced she would become an Independent but will hold committee assignments through the Democratic caucus.
"People are going to come after me," Tester told the outlet. "They've come after me in the past, but that's politics. And we'll get through it and then hopefully be successful come November of 2024."
Outside of Tester, other vulnerable Democrats include Sens. Joe Manchin (D-W.Va.) and Sherrod Brown (D-Ohio), who are both seeking reelection in states that went in favor of Trump. In 2020, former president won in Montana by 16 points, while he won by 38 points in West Virginia and about 8 points in Ohio.
But Tester was able to win in 2018 despite Trump having campaigned against him, defeating GOP candidate Matt Rosendale by about 3.5 points. Rosendale is now Montana's at-large House representative.
During his appearance Sunday, Tester touted his attempts to work with Republicans in the Senate.
"I've been able to do a lot of good things working with other people in a bipartisan way in the United States Senate working for small businesses and working families and family farm agriculture," Tester said on NBC.
He added: "That's what I'm gonna be talking about is a record of accomplishment if I choose to run … and if we're able to do that and get that message out effectively, I will win as I've won in the past. If we're not effective in that, of course, then it's going to be a different outcome."
What Comes Next
Tester was first elected to the Senate in 2006, defeating then-three-term incumbent Republican Sen. Conrad Burns by only a few thousand votes. His second election in 2012 was also close.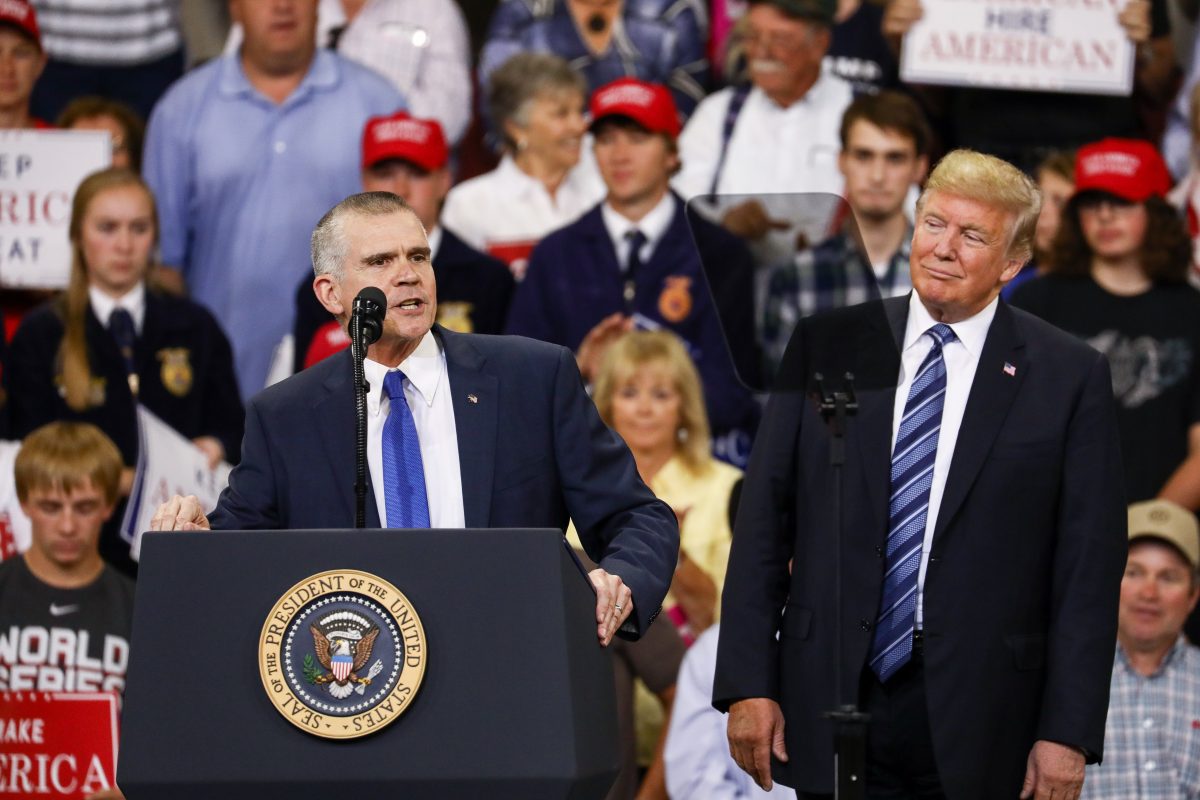 Whether or not Tester decides to run for reelection, no Republican challengers have come forward for the 2024 contest. Rosendale and former Interior Secretary Ryan Zinke have indicated that they would.
Zinke, 61, told The Associated Press last month that he believes Tester is vulnerable, and he will make a decision on whether to seek the Senate seat next year. Rosendale, 62, also said Tester doesn't represent Montana's interests and should be replaced, but he declined to answer when asked if he will run when questioned by the Associated Press.
Zinke and Rosendale faced off previously in the 2014 GOP U.S. House primary. Zinke narrowly prevailed in that five-way race and was elected twice to the House. He left soon after his second election to join Trump's cabinet for less than two years before resigning amid numerous ethics investigations.
And if Tester decides not to run for reelection, it would give Republicans a huge advantage because there are few Democrats in the state with his high profile. He told AP last month that he will make a decision in early 2023.
"I'm going to make this decision based on my effectiveness and my family," Tester told the outlet. "Part of the decision on whether to run again is I'm going to be in a position where I can really influence, and that's pretty cool."
More Details
In 2024, Democrats are slated to defend 23 out of 34 Senate seats, including the seats of Sinema and two other Independents who caucus with Democrats. Other states that could see competitive Senate races include Nevada, Wisconsin, Michigan, and Pennsylvania in 2024.
There are no GOP senators who are up for reelection in 2024 in states that President Joe Biden won two years ago.
During the midterms, Republicans were able to recapture the House by a small margin, but weren't able to retake the Senate. Sen. Raphael Warnock (D-Ga.) last week defeated Republican challenger Herschel Walker to give Democrats a 51-seat advantage over Republicans.
AP contributed to this report.