The United States and South Korea reached an agreement March 7 on how to share costs for American troops present in the country, which will entail a "meaningful increase" in the longtime U.S. ally's contributions.
The State Department's Bureau of Political-Military Affairs announced the deal in a series of tweets, saying it had been reached "in principle on proposed text for a New Special Measures Agreement that will strengthen our Alliance and our shared defense."
A State Department spokesperson said that, under the deal, South Korea will increase its contribution to the cost of U.S. forces stationed in the country, but didn't provide specifics as to the amount.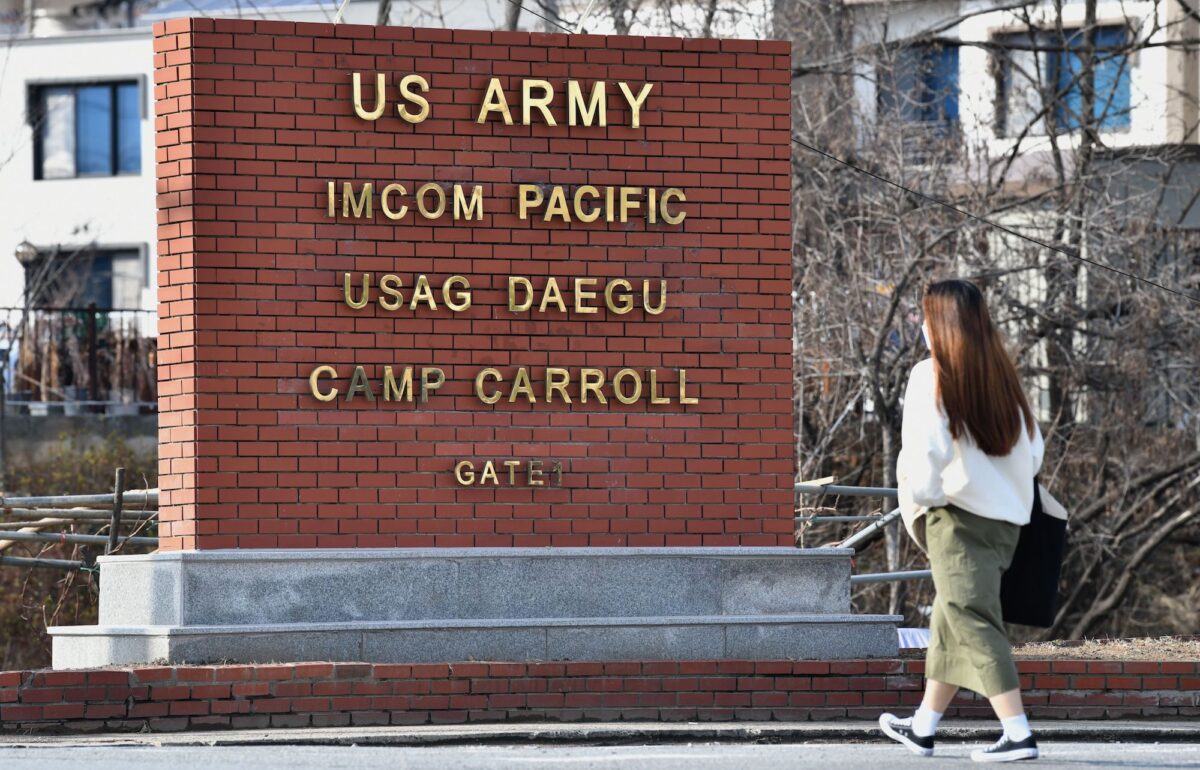 President Donald Trump's administration had demanded South Korea increase its contributions, with former Defense Secretary Mark Esper in 2019 pressing the case that the longtime ally should pay a bigger share of the cost of having U.S. troops on its soil.
"This is a very strong alliance we have, but Korea is a wealthy country and could and should pay more to help offset the cost of defense," Esper told a joint news conference with his South Korean counterpart, Jeong Kyeong-doo.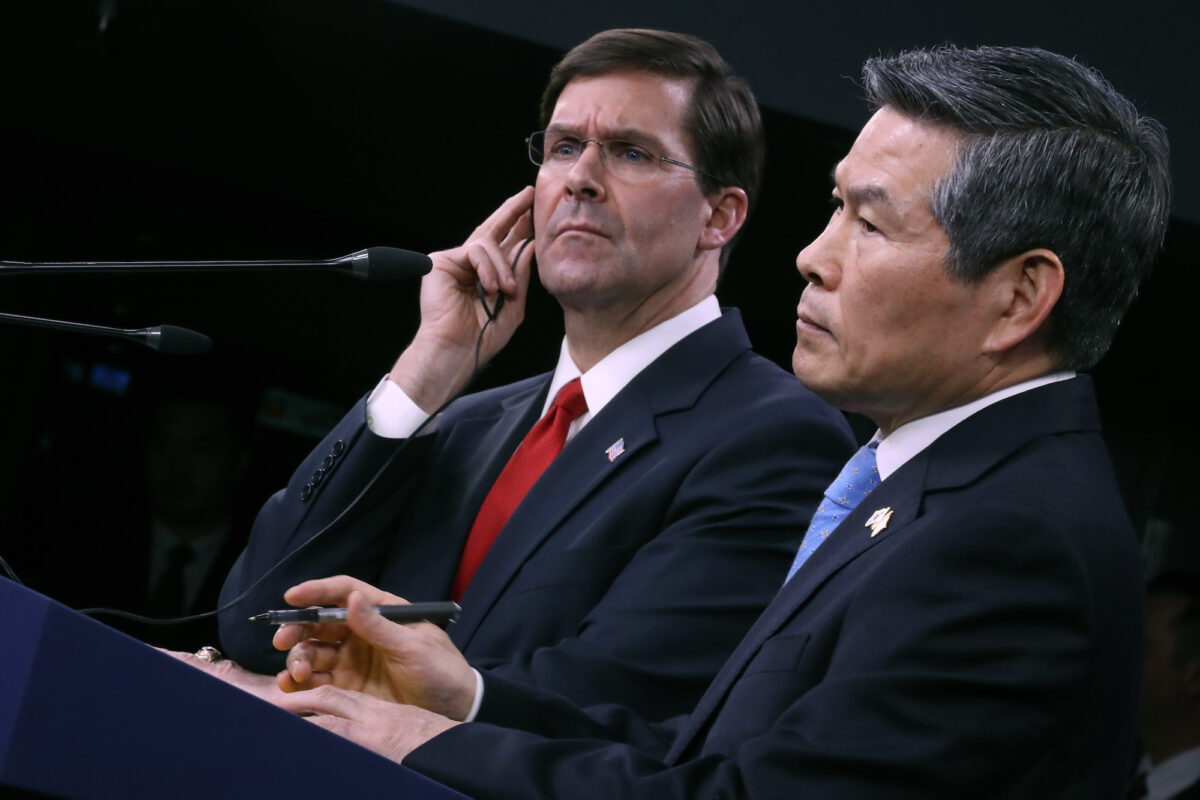 While South Korea has provided "a fair amount of support in the past," Esper said it's important to note that "most of that money stays here in this country—easily over 90 percent of that money stays here in Korea, it does not go to the United States."
There are some 28,000 U.S. troops in South Korea, and the amount the country has paid for their presence has varied over the years. The cost-sharing agreements, also referred to as the Korea Special Measures Agreement, have been in place since 1991, with the latest deal expiring at the end of 2019.
In April 2020, Trump said he rejected a sum offered by South Korea in response to his administration's demands for Seoul to pay a bigger share.
"Now they've offered us a certain amount of money and I've rejected it," Trump said at a White House news conference last April, adding that Seoul was paying about a billion dollars a year toward the U.S. troop presence.
"We're defending a wonderful nation. We're asking them to pay for a big percentage of what we're doing. It's not fair. … It's a question of will they contribute toward the defense of their own nation," Trump said.
In a March 7 statement, the State Department's Bureau of Political-Military Affairs noted a "negotiated increase" in South Korea's financial backing of the U.S. troops but didn't indicate any specific numbers.
The agency said that the deal "reaffirms U.S.–ROK Alliance as the linchpin of peace, security, and prosperity for Northeast Asia, a free and open #IndoPacific, and across the world."
A State Department spokeswoman said the agreement reflects the Biden administration's "commitment to reinvigorating and modernizing our democratic alliances around the world to advance our shared security and prosperity."
The spokeswoman said the agreement included a "negotiated meaningful increase in host nation support contributions," but gave no further details.
The deal must still be approved by the South Korean legislature. South Korea's Foreign Ministry confirmed the agreement in principle in a statement but offered no details.
Reuters contributed to this report.