People who are obese should be prioritized for COVID-19 vaccines, according to a new study.
Researchers with the World Obesity Federation found that 2.2 million of the 2.5 million COVID-19 deaths reported by the end of February occurred in countries where more than half of the population is classified as overweight.
Researchers called on countries to "recognise that obesity is a disease in its own right as well as a risk factor for other conditions, including significantly worsening the outcomes of COVID-19 infection."
They also recommended that obese people be included in the groups prioritized for COVID-19 testing and vaccination, while public health officials work on treating obesity and monitoring its connection to the new disease.
COVID-19 is the disease caused by the CCP (Chinese Communist Party) virus.
"Reducing one major risk factor, overweight, would have resulted in far less stress on health services and reduced the need to protect those services from being overwhelmed," federation leaders wrote in a foreword to the report.
They also noted that COVID-19 is not unique in its impact on the obese.
"A number of other respiratory viruses lead to more severe consequences in people living with excess bodyweight, giving good reasons to expect the next pandemic to have similar effects," they said.
Dr. Tim Lobstein, the report's author, told the Guardian, "We were shocked to see such a high correlation between a country's proportion of overweight adults and its deaths from COVID-19."
"We now know that an overweight population is the next pandemic waiting to happen," he added.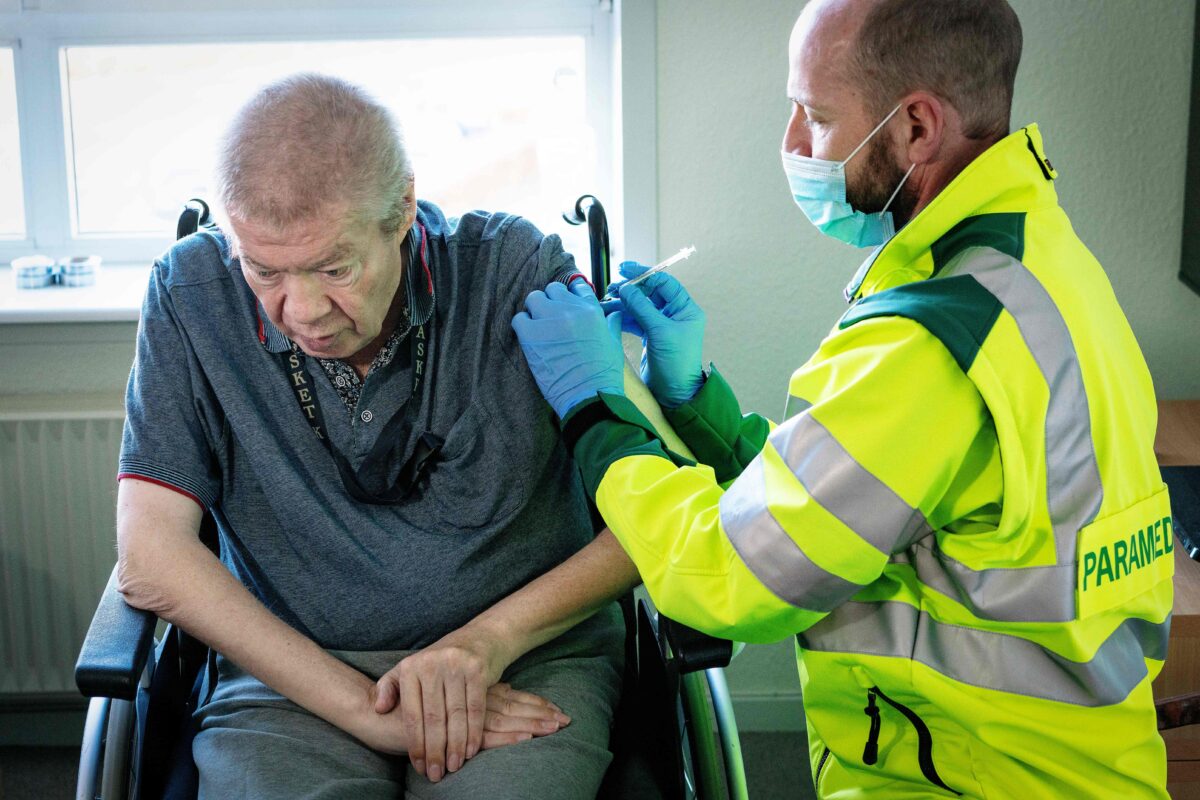 Studies in different countries have indicated that a person being obese puts them more at risk of having a severe case of COVID-19 when contracting the virus.
Researchers studying 5,279 people hospitalized in New York City in the early months of the pandemic found a strong link between obesity and hospital admission and risk of critical illness.
"It is notable that one of the chronic conditions strongly associated with critical illness was obesity. Obesity is well recognized to be a pro-inflammatory condition," they wrote in the British Medical Journal.
Tedros Adhanom Ghebreyesus, director-general of the United Nations' World Health Organization, said on social media this week that COVID-19 has "disproportionality hit people with #obesity."
That population is more likely to be hospitalized and have a higher likelihood of severe disease and death, he said.
The connection comes after obesity nearly tripled between 1975 and 2016, with 650 million adults, or 13 percent of all adults around the world, qualifying as significantly overweight. In the United States, which has one of the highest recorded number of deaths involving COVID-19, the age-adjusted prevalence of obesity in adults was 42.4 as of 2018, according to federal health data.