A Lebanese artist is being lauded for creating a work of art at the site of the devastating explosion that rocked Beirut earlier this year.
The figurative statue depicts a woman rising from the aftermath of the blast that occurred on August 4. It is intended as a memorial to those impacted by the disaster, and offers hope to a community rebuilding amid political turmoil and near economic collapse caused by the unprecedented global events of 2020.
Artist Hayat Nazer, 33, created the work using materials obtained from the site of the explosion.
"The explosion broke my heart," Nazer told CNN. "I was just devastated. I was traumatized, but honestly, all of us in Lebanon are traumatized."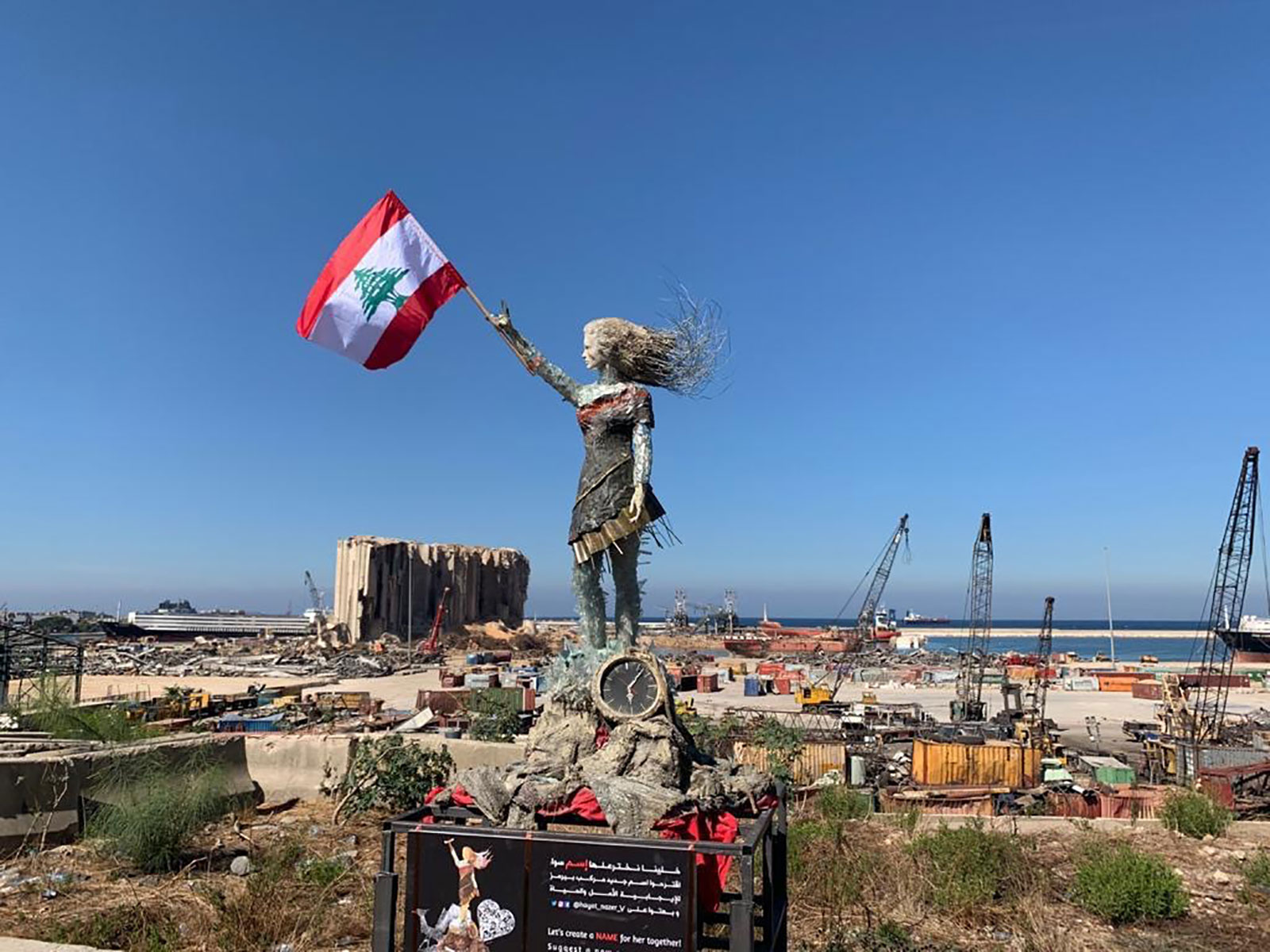 The explosion killed 190 people, injured over 6,000, and left more than 300,000 people displaced from their homes.
Amid demolished buildings and a massive crater, Nazer joined residents in cleaning up the city. Several art museums and galleries were leveled by the blast.
As Nazer dug through the rubble, an idea struck her. She decided to save some of the debris and create an inspirational sculpture.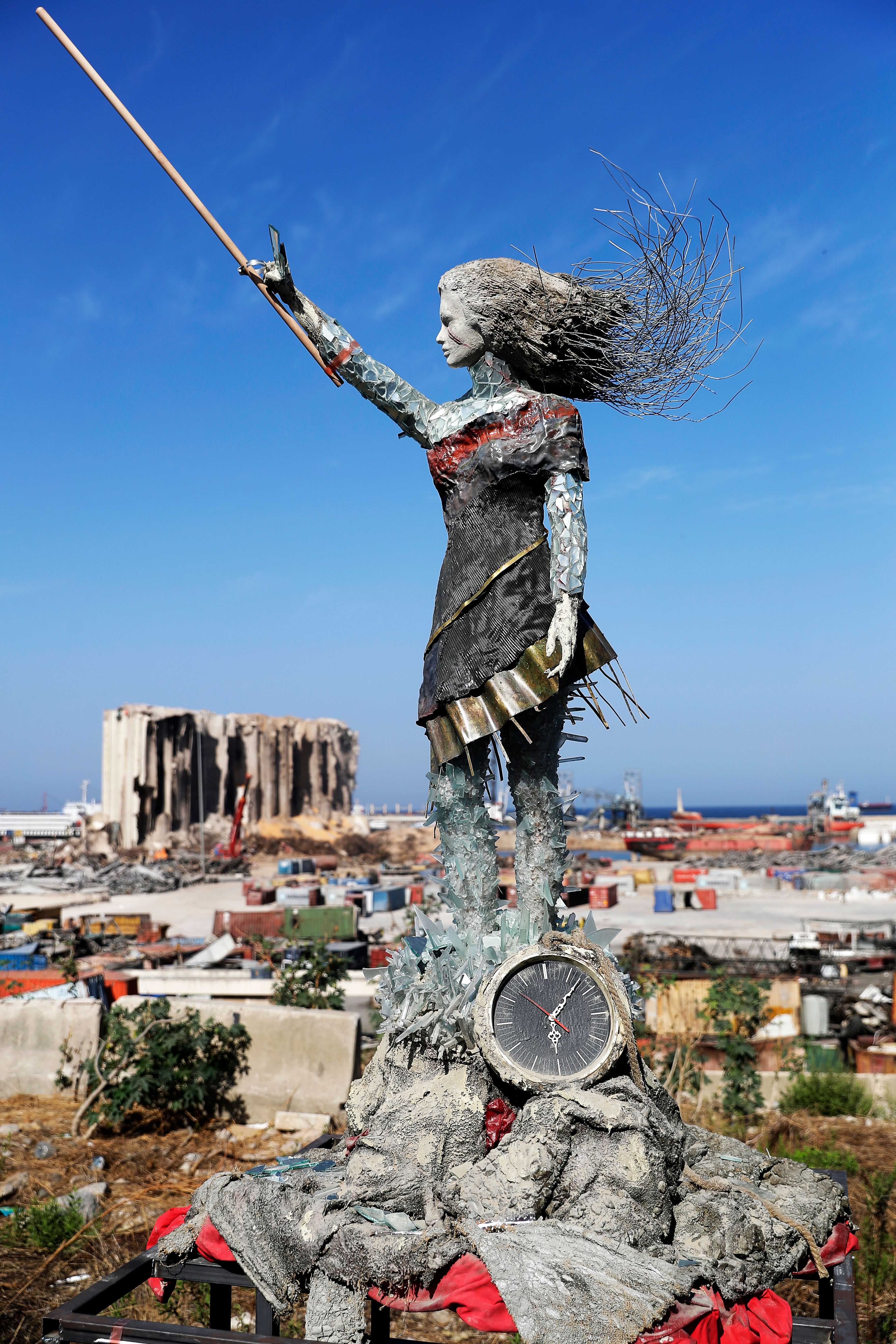 "After an explosion, you can build back homes and buildings, but what you can't bring back are memories," she said.
Nazer collected mangled metal and fragments of glass for her work, as well as the remnants of personal belongings. She then asked residents if they wanted her to include meaningful items in her sculpture.
"I traveled to people's homes after they were destroyed by the explosion and told them, 'I just want you to give me anything I can include to make you a part of my sculpture,'" Nazer said.
"I was shocked. People gave me such valuable things—things from their childhood, their grandparents who died in the civil war, things they wanted to save for their children. So many emotions went into this."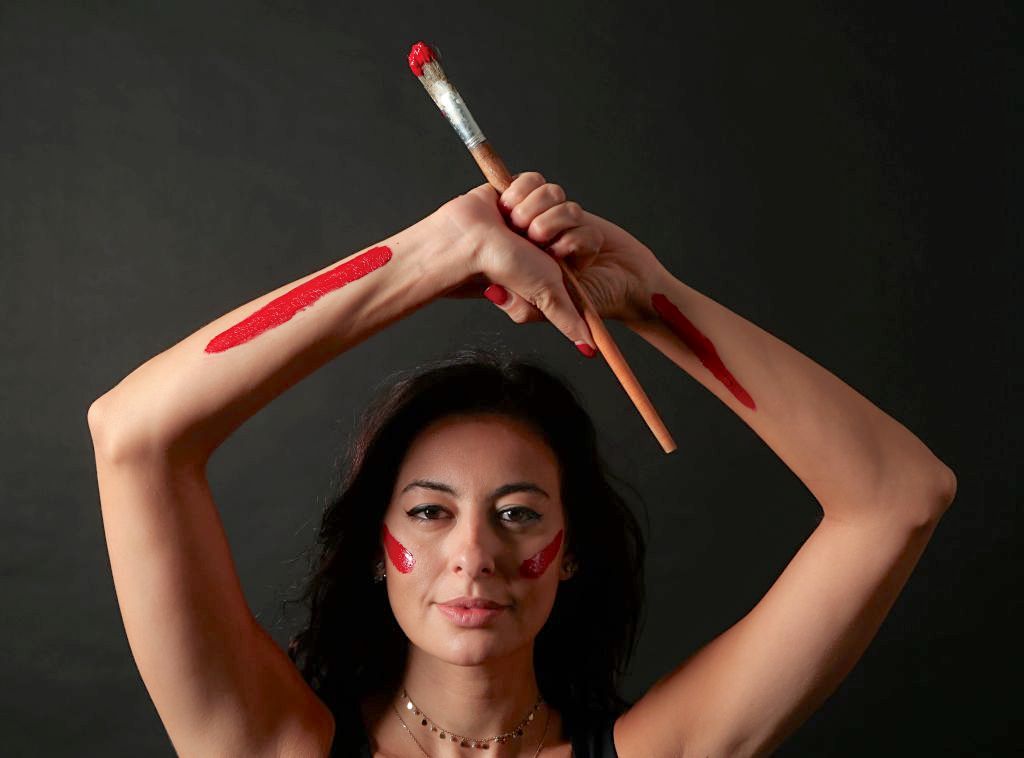 Weeks later, Nazer had the materials she needed to create a memorial.
The end result is a female figure composed of rubble—correlated sheet metal, her dress; twisted wire, her hair—bearing Lebanon's flag. The yet-unnamed figure seems to pay homage to the famous French painting "Liberty Leading the People."
At the statue's feet is a broken clock, the hands stuck at 6:08 PM, the exact time of the blast.
Nazer has lost much of her own artwork to political turmoil and authorities who don't take kindly to criticism of the government.
"Throughout Lebanon's history, our government removes anything that reminds us of what has been done to us," Nazer said.
Though she worries her newest work may befall a similar fate, she says it's important to keep creating artwork that depicts reality.
"That's what makes this project so special. It's fighting. We're raising our voices through art. We're telling our own stories," she adds.
We would love to hear your stories! You can share them with us at emg.inspired@epochtimes.nyc