Molly Brooks wasn't at her father's side when he died in 2016.
It's a memory that continues to haunt her.
A 23-year career military retiree and Vietnam veteran, Raymond Gustin USMC, MSgt, suffered from the effects of Agent Orange exposure. He was 71 when he went to sleep for the last time in one of his favorite recliners.
"I never got to say goodbye … I never got to thank him for his service to this country, his dedication, how much it meant to me," she said during a recent interview.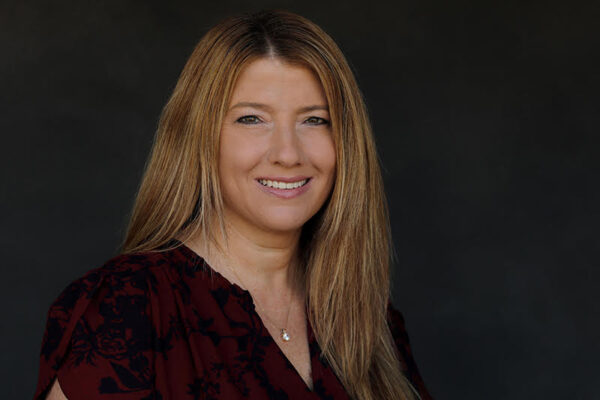 That same year, Brooks launched Hero's Bridge, a nonprofit organization specializing in providing services to elderly veterans, particularly those who are at higher risk for experiencing various diseases and disorders as a result of their service.
This year marks their five-year anniversary and Brooks remains energized and more motivated than ever to continue her mission.
"Five years ago, I decided to do something about all the older veterans struggling in so many ways," said Brooks, who remains forever grateful for those who have shared her vision.
"There is finality in everything we do at Hero's Bridge. We know that we are serving these veterans in their final moments. In some cases, even their twilight years have passed and they are simply waiting to pass away."
In a newsletter recently released by the organization, Brooks explained how Hero's Bridge is designed to ensure other veterans have someone there for them as they near death.
"It isn't easy to accept. In the five years since Hero's Bridge was formed, we have said goodbye to many veterans. Some we knew well, while with others we were just at the beginning of our relationship."
Hero's Bridge has six defining programs.
The Battle Buddy program is at the heart of their efforts. Who better to understand the needs of a veteran than another veteran? Trained in the rapidly growing community health worker philosophy, younger veterans are paired with older ones to provide direct in-home services.
Brooks, a registered nurse with many years of experience in hospice care under her belt, is particularly focused on the needs of the elderly.
"Maybe it's not always another test, another pill … that's needed to ease their suffering," she said.
In the Battle Buddy Program, a thorough quality of life assessment is performed and a customized frequency of visits is established. Referrals can be made to other Veteran Affairs (VA) benefits, other programs of Hero's Bridge, or community partners to "bridge" that veteran to a healthier and happier life. Perhaps it's helping find a new refrigerator to replace a broken one, shopping for groceries, or finding a shower chair.
Hero's Bridge is anchored in Warrenton, Virginia, an area in the Piedmont region of the state noted for its lush, rural rolling countryside. Volunteers are eager to take veterans to experience the ambiance of local farms. During 2020, 260 annual visits were made by Battle Buddy staff.
Sadly, many aging veterans returned home with little or no gratitude for their service, particularly those who served in Vietnam—a war that was so vehemently opposed. The Honor Guard program provides many services, such as replacing lost medals and creating shadow boxes, finding lost comrades, recording life stories, or hosting veteran socials. Whenever possible, Hero's Bridge involves the community's youth, particularly scouting organizations to assist in these activities.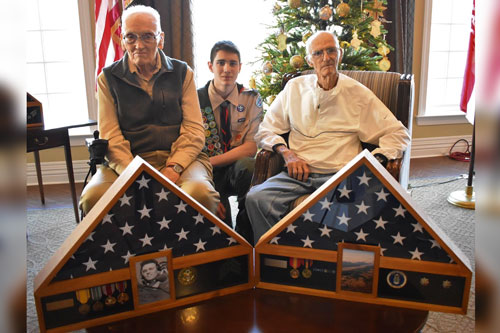 "We want to bring joy into their lives," Brooks said. "We live in one of the wealthiest counties in the country … no senior should be living in substandard conditions."
During 2020, Hero's Bridge performed 44 interventions as part of their Home Front program, assisting with housing payments, home repairs, utility assistance, and lawn maintenance. Homes that veterans live in may have served them well years ago, but now need grab bars or wheelchair ramps as they age.
Working through the system to get help can be a challenging process. That's where the Hero's Bridge Resource Scouts program comes into play. They consist of a team of veteran service officers, social workers, and other concerned individuals who help provide rides, assist with medical bills, groceries, medications, emergency shelter, respite care, and clothing.
During 2020, 632 home-delivered and ready-to-eat meals were arranged through the nonprofit group.
Operation Cupcake
Additionally, Hero's Bridge understands the healing power that animals can provide to reduce stress, anxiety, and depression. Whether it's dog walking or pet boarding when a veteran is hospitalized, they're there to help.
When U.S. Army veteran Ray Dodson casually mentioned that he would like to adopt a cat, Operation Cupcake went into action. Dodson's request didn't go unnoticed by the coordinator of the Hero's Bridge Paw Patrol Program, Kayla Johnson, who immediately reached out to the Fauquier County Society for the Prevention of Cruelty to Animals (SPCA) to let them know Hero's Bridge would like to sponsor an adoption.
It didn't take long for the local SPCA director, Devon Settle, to respond that they would be happy to cover the costs of the adoption.
Within a week, Dodson welcomed Cupcake into his home.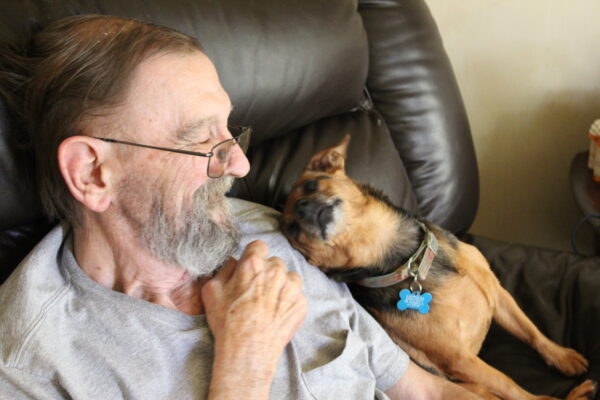 National Reach
One of the latest innovative programs that Hero's Bridge has developed is TeleHero. Particularly during the COVID-19 pandemic, this exciting initiative places senior-friendly tablets into the homes of veterans throughout the country. This serves as an easy way to give medication reminders, health tips, educational videos, and most importantly, on-demand video visits that connect that veteran to a Hero's Bridge Battle Buddy.
"We can reach veterans anywhere with these tablets," said Brooks, who looks forward to creating training centers in different parts of the country to help coordinate the expansion of this program.
Hero's Bridge actively serves Virginia's Fauquier, Culpeper, and Rappahannock Counties and takes their programs to where veterans live. With TeleHero, their reach has gone national.
The Biggest and Most Beautiful Bridge
The work of Hero's Bridge has become the focal point of Brooks's life. To that end, while still a registered nurse, Brooks has left her full-time career to devote herself exclusively to the work of Hero's Bridge.
She's done so at a time when the organization is working on its most ambitious plan—the building of a village where no vet will be left behind.
"When my father died, I started to look at elder veterans in a different light," Brooks said. "For some, their experience forges them. They become leaders in their communities. For others, it weakens them. They're never quite the same. Retirement, illness, the loss of a spouse can send them spiraling."
Prior military service, especially in combat, has shown to greatly affect the aging process.
During the past five years, Hero's Bridge has received numerous calls from hospitals, social services, emergency rooms, churches, and other organizations asking for help to assist an elderly veteran. Brooks is outspoken when it comes to serving the elderly community. "They are being fleeced in many instances, charged exorbitant amounts of money," she said.
A video on the Hero's Bridge website tells the heartbreaking stories of veterans living and dying in horrible housing conditions.
For Brooks, the time is long overdue for something to be done about it.
They need a village.
Hero's Bridge Village is her current vision and dream. "There is no other project that we are aware of that will serve veterans in this way," said Brooks of the tiny home enclave that she hopes to see birthed in Fauquier County, Virginia.
It will lift aging veterans out of substandard living conditions or homelessness or social isolation into their own gated community, complete with a community center, laundry room, and library. The pocket community will have a garden, workshop, neighborhood store, walking trails, a bird sanctuary, and outdoor grills.
"I would live in one of these," beamed Brooks, who is exhilarated over the prospect of the village and all it will do for elderly veterans in need. "I can't wait until we put our first house in place."
Designed to accommodate 24 small homes, planning is underway to have Hero's Bridge Village located near Vint Hill, a former Army base in Virginia.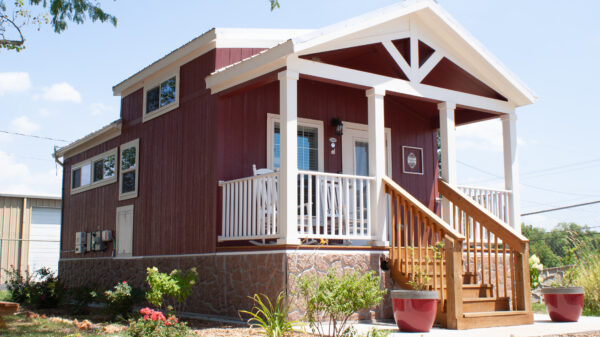 Brooks estimates the cost of the village at $2.8 million. Fundraising is ongoing with much of their support coming from foundations. Donations are always welcome and appreciated.
So far, Hero's Bridge has served 300 veterans with 126 volunteers and staff.
While many people pay particular attention to our military at special times of the year, such as Memorial Day, Hero's Bridge recognizes and attends to the needs of veterans throughout the year.
"As the daughter of a Vietnam veteran, military recognition days are on my radar," Brooks said.
"With another Memorial Day recognized, let's continue to honor and show our respect for all of our fallen heroes throughout history. Let's continue to also show our respect for the men and women who came home a different version of the person they were before their war years."
"It's been such a dark time for this country," she mused. "We need something like this. It's a feel-good project. We will prioritize wellness, not profit … this will be a place of peace and healing.
"This is my way of telling my father how much he meant to me and to let him know that I will continue to help other veterans like him. There is no place in this country that doesn't need a Hero's Bridge."
Hero's Bridge is personal for Molly Brooks. Its success will be her serenity.
Anita L. Sherman is an award-winning journalist who has more than 2o years of experience as a writer and editor for local papers and regional publications in Virginia. She now works as a freelance writer and is working on her first novel. She is the mother of three grown children and grandmother to four, and she resides in Warrenton, Va. Anita can be reached at anitajustwrite@gmail.com
_________
How Can You Help?
Hero's Bridge is dedicated to serving elderly veterans, aged 65 and older. They bridge senior veterans to a better quality of life through their age-specific and innovative programs. These services are available to our heroes wherever they call home, at no expense to them or their families.
Do you know a veteran who needs help? Call Hero's Bridge at 540-341-5378, email info@herosbridge.org, or visit HerosBridge.org to learn more.
Let's Look at the Numbers
6.2 million Vietnam War veterans
1.2 million veterans who served in the Korean War
348 World War II veterans are lost every day
58 percent of veterans have never been enrolled in VA health care
10 million U.S. veterans are over the age of 65
Source: Hero's Bridge 2020 Annual Report