The Chinese Communist Party (CCP) does not want President Donald Trump to win reelection in November, according to a new intelligence assessment.
"We assess that China prefers that President Trump—whom Beijing sees as unpredictable—does not win reelection," William Evanina, director of the National Counterintelligence and Security Center, said in a statement on Friday.
The CCP is working hard to influence the election and policy arguments, including putting pressure on elected officials and candidates party leaders view as being opposed to China's interests.
The Trump administration's increasingly hard-line stance against China, including its forced closure of the Chinese consulate in Houston, has led to an increase in criticism against the administration, according to Evanina.
"Although China will continue to weigh the risks and benefits of aggressive action, its public rhetoric over the past few months has grown increasingly critical of the current Administration's COVID-19 response, closure of China's Houston Consulate, and actions on other issues," he said.
"For example, it has harshly criticized the Administration's statements and actions on Hong Kong, TikTok, the legal status of the South China Sea, and China's efforts to dominate the 5G market. Beijing recognizes that all of these efforts might affect the presidential race."
In the past few months, the Trump administration has quickened its actions countering an array of threats to security and freedom posed by the CCP. These include sanctioning officials over rights abuses in the region of Xinjiang and crushing freedoms in Hong Kong, and barring U.S. transactions with the Chinese owners of apps TikTok and WeChat on national security grounds.
Presidential candidate Joe Biden, meanwhile, has also taken a tough stance on China. He's also run campaign ads criticizing Trump for allegedly "roll[ing] over for the Chinese" in the early days of the COVID-19 pandemic.
With regard to Russia, intelligence officials say the country is using a variety of measures to denigrate Joe Biden, the former vice president and presumptive Democratic presidential nominee.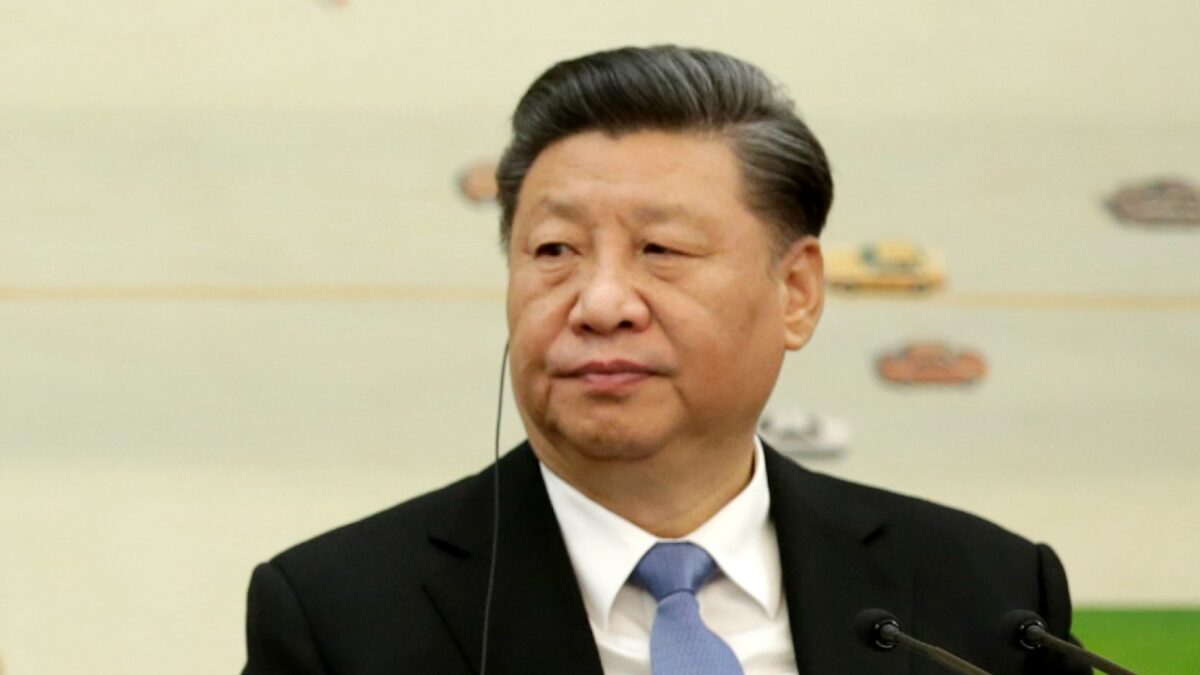 "This is consistent with Moscow's public criticism of him when he was Vice President for his role in the Obama Administration's policies on Ukraine and its support for the anti-Putin opposition inside Russia," Evanina said.
"For example, pro-Russia Ukrainian parliamentarian Andriy Derkach is spreading claims about corruption—including through publicizing leaked phone calls—to undermine former Vice President Biden's candidacy and the Democratic Party. Some Kremlin-linked actors are also seeking to boost President Trump's candidacy on social media and Russian television."
It wasn't clear whether China preferred Trump or rival Hillary Clinton in 2016. Russian President Vladimir Putin said in 2018 that he had wanted Trump to win in 2016.
The intelligence community says Iran is seeking to undermine Trump and American institutions and divide the country in advance of the November elections.
Iran will probably focus its efforts online, including spreading disinformation on social media, according to the assessment. China and Russia are also taking nefarious action online.
"Tehran's motivation to conduct such activities is, in part, driven by a perception that President Trump's reelection would result in a continuation of U.S. pressure on Iran in an effort to foment regime change," Evanina said.

In a statement, Tim Murtaugh, the Trump campaign's communications director, said: "The intelligence community's assessment that both China and Iran are trying to stop President Trump's reelection is concerning, but clearly because he has held them accountable after years of coddling by politicians like Joe Biden."
"The Trump administration has been tougher on Russia than any administration in history, imposing sanctions and expelling diplomats, in contrast with the Obama-Biden administration," he added.
The Biden campaign didn't respond to a request for comment.
In a joint statement, acting Senate Intelligence Chairman Marco Rubio (R-Fla.) and Mark Warner (D-Va.), the committee's ranking member, said the assessment "highlights some of the serious and ongoing threats to our election from China, Russia, and Iran."
"Everyone—from the voting public, local officials, and members of Congress—needs to be aware of these threats. And all of us should endeavor to prevent outside actors from being able to interfere in our elections, influence our politics, and undermine confidence in our democratic institutions," they added.
The lawmakers urged elected officials to refrain from "weaponizing" intelligence matters, claiming doing so would only further "the divisive aims of our adversaries."
Cathy He contributed to this report.