Tony Bobulinski, a former business partner of Hunter Biden, has said he is listed as a "material witness" for the FBI in "discussions" about the Biden family and its business dealings with a Chinese state-owned firm.
A Navy veteran, Bobulinski told Sinclair Broadcast Group in an interview released late Thursday that he was questioned by six FBI agents on Oct. 23 in the presence of counsel for five hours, and that they have listed him as a "material witness" regarding Hunter Biden and his associates. Hunter Biden is the son of Democratic presidential nominee and former Vice President Joe Biden.
Bobulinski also said that during the questioning, FBI agents examined the three cell phones that he had made available and said that they would be asking him back for additional questioning.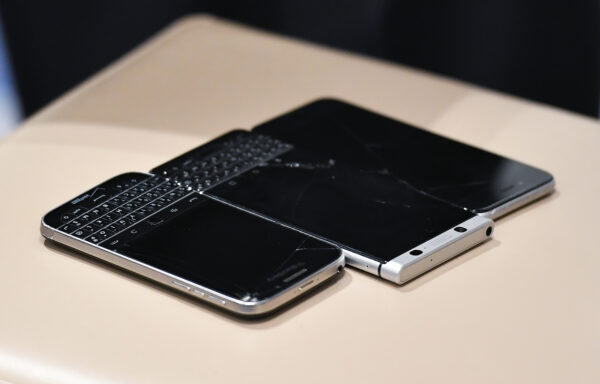 "They do list me as a material witness within the entire FBI on their computer systems, and it was a very cooperative deep dive into all the facts across that time period … in connection with the discussion of the Biden family, CEFC, and other operations around the world involving other countries," Bobulinski told Sinclair.
Sinclair Broadcast Group journalist James Rosen also reported on Thursday that Hunter Biden is allegedly the subject of an active FBI investigation, saying that an unnamed Justice Department official had "confirmed" that a criminal investigation that began in 2019 into "Hunter Biden and his associates" over allegations of money laundering is ongoing.
The FBI told The Epoch Times in a statement late Thursday that it would withhold comment on the claim.
"We have no comment, in keeping with our standard practice of neither confirming nor denying the existence of an investigation," read the statement.
The latest reports come after Fox News reported on Oct. 21 that a laptop and hard drive, purportedly belonging to Hunter Biden, was subpoenaed by the FBI as part of a money laundering investigation opened in 2019. At the time, the outlet could not confirm whether the investigation was ongoing or directly related to Hunter Biden. The New York Post earlier this month broke stories surrounding emails obtained from the laptop that point to deals by Hunter Biden and his associates with figures in Ukraine and China.
Bobulinski said during a press conference in Nashville on Oct. 22 that Hunter Biden and his associates brought him into a deal with Chinese energy conglomerate CEFC China Energy in 2017. Bobulinski also said that he met Joe Biden in May 2017 and spent one hour discussing the deal. He presented three cell phones holding evidence about the deal and said that he would turn over the three phones to the FBI the following day.
"I am the CEO of Sinohawk Holdings, which was a partnership between the Chinese operating through CEFC/Chairman Ye [Jianming] and the Biden family. I was brought into the company to be the CEO by James Gilliar and Hunter Biden," Bobulinski told The Epoch Times in a statement.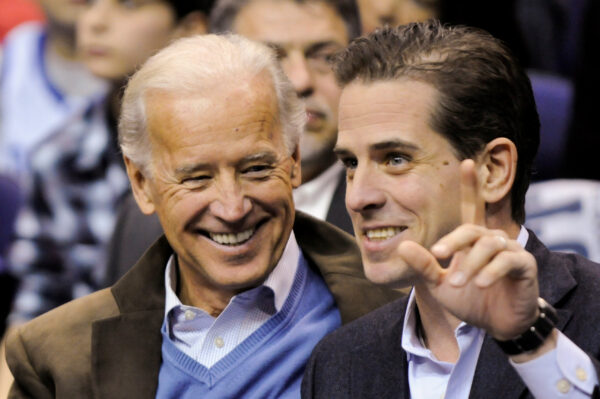 Bobulinski said that Hunter Biden and his associates brought him into the deal to serve as the CEO of SinoHawk LLC, a business entity created to formalize the Biden-CEFC investment partnership. SinoHawk was supposed to have been initially funded with $10 million, which would subsequently grow to billions in investment funds, Bobulinski added.
CEFC China Energy was China's largest privately held oil company before its founder, Ye Jianming, was placed under investigation by the Chinese regime for "suspected economic crimes" and detained. He has been missing since early 2018. A state-owned enterprise took control of CEFC in March 2019, and, according to Chinese media Caixin, the firm declared bankruptcy early this year. The oil conglomerate had made billions of dollars in Russia, Europe, and parts of Africa, while Ye sought ties with high-level CCP officials.
"Did you get the sense that the FBI had been working on these related issues and matters prior to you making that public statement in Nashville?" Rosen asked Bobulinski.
"My impression is that everyone in that room was very aware of the sensitivity of the parties involved here, and potential, multiple impacts to this country," Bobulinski replied.
According to records with the Delaware Secretary of State, SinoHawk was formed on May 15, 2017. Bobulinski said that shortly after the company's founding, he began to disagree with Hunter Biden about how funds received by the newly formed firm should be used. He said Hunter Biden had insisted on taking out $5 million from the first $10 million for the Biden family while he insisted that "proper corporate governance procedures be implemented." But Hunter Biden argued the Chinese were "really investing in the Biden family." Bobulinski said that on May 17, 2017, Hunter Biden told him that CEFC "wanted to be my partner … to be partnered with the Bidens."
Bobulinski said that the $10 million in investment funds that was to be transferred to SinoHawk never made it to the company.
"Instead, I found out from Senator Johnson's September report that the $5 million was sent in August 2017 to entities affiliated with Hunter," Bobulinski said.
The Joe Biden campaign said on Oct. 22 that the former vice president "has never even considered being involved in business with his family, nor in any overseas business whatsoever," noting that "he has never held stock in any such business arrangements nor has any family member or any other person ever held stock for him."
Biden said that reports about Hunter's dealings in other countries are part of a "smear campaign." He and his campaign have not explicitly disputed the authenticity of the evidence on the laptop and the cellphones.
The Biden campaign did not immediately respond to a request by The Epoch Times for comment.
The Sinclair reports come after One America News journalist Jack Posobiec wrote on Oct. 25 that an unnamed Justice Department source informed the outlet that the FBI had dropped the investigation of the Hunter Biden laptop, "because they did not believe the repair shop owner's story would hold up in court, although Mac Isaac provided them with evidence. They found zero evidence of foreign involvement."
The owner of the repair shop, John Paul Mac Isaac, said he handed the laptop over to the FBI in December 2019 pursuant to an alleged subpoena.
"This is what [FBI Director Christopher Wray] has to get around as questions are being asking about his handling of this. Dec 2019 was just before DNC primary votes began and this clearly would have been a major factor. Wray never told [the White House] any of this," Posobiec wrote.
Ivan Pentchoukov and Jack Phillips contributed to this report.
Watch Next: China's Factional Politics and the Biden Hard Drives
As the Chinese Communist Party's Jiang and Xi factions jostle for power, could one side be capitalizing on the hard drives containing evidence against Hunter Biden and his business associates