Former Vice President Joe Biden says that he did not know of a criminal investigation into Michael Flynn, the incoming national security adviser in late 2016 and early 2017.
"I was never a part or had any knowledge of any criminal investigation into Flynn while I was in office. Period. Not one single time," Biden, the presumptive Democratic presidential nominee, said in an interview aired on MSNBC late Thursday.
Biden was not pressed on the issue.
It was the first time Biden spoke of the issue since declassified records showed that he made a request on Jan. 12, 2017, to unmask a U.S. citizen who turned out to be Flynn, a retired lieutenant general hired by then-president-elect Donald Trump as national security adviser.
Biden was on a list of people who submitted requests to the National Security Agency "to unmask the identity of" Flynn, NSA Director Paul Nakasone said in a letter.
The declassification came just one day after Biden initially said in a televised interview that he was unaware of any "moves to investigate" Flynn.
After the anchor noted that Biden was part of a Jan. 5, 2017, meeting during which Flynn was discussed, Biden changed his position.
"I thought you asked me whether or not I had anything to do with him being prosecuted. I'm sorry," he said.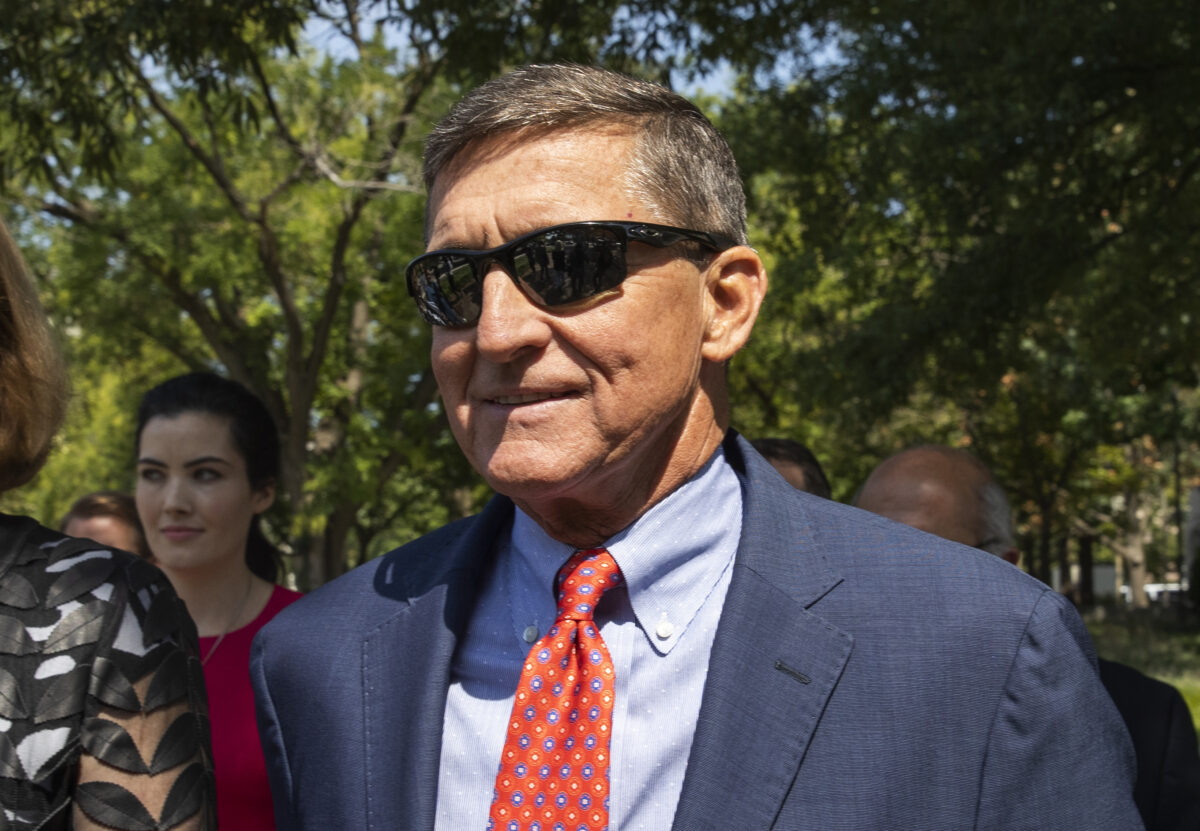 "I was aware that there was—that they had asked for an investigation. But that's all I know about it and I don't think anything else," he added.
Biden's campaign, which has ignored requests for comment on the matter, didn't immediately respond when asked to clarify Biden's statements.
Sen. John Cornyn (D-Texas) was among those reacting to Biden denying knowledge of a "criminal investigation" into Flynn. "Ask him if he knew of a counter-intelligence investigation," he wrote on Twitter.
While a counter-intelligence investigation was launched against Flynn in the fall of 2019, the probe reportedly didn't turn into a criminal one until after Biden left office.
The former vice president has faced harsh criticism for his role in the unmasking of Flynn.
Sen. Rand Paul (R-Ky.) said Biden was "caught red-handed" and expressed concern Biden would abuse surveillance powers if he's elected president.
Unmasking refers to the process of making a U.S. citizen's identity known.
Intelligence officials can target foreign nationals located outside the United States. During that surveillance, they can access information about U.S. citizens. To better understand specific information, government officials can request the unmasking of Americans.
Nakasone, the NSA director, said the individuals on the list were authorized recipients of the original intelligence report involving Flynn. The unmasking was approved through the agency's standard process, which includes reviewing whether the request is justified.