The Morrison government has launched a new national roadmap to boost local processing of critical minerals and resources amid looming concerns over Beijing's stranglehold on global supply chains.
The initiative will also address long-running concerns that Australia is not capitalising on its natural advantage in resources, and has for years, simply exported minerals overseas only to repurchase the final product from overseas at higher margins.
Prime Minister Scott Morrison launched the 10-year Resources Technology and Critical Minerals Processing Roadmap on Thursday while visiting the coal-rich Hunter Valley region north of Sydney.
The initiative opens the door for businesses to apply for grants from the $1.3 billion Modern Manufacturing Initiative to scale up production and commercialise products for global supply chains.
"Yesterday's national accounts showed the comeback of the Australian economy is well underway, and manufacturing businesses and jobs will be central to our national economic recovery plan," the prime minister told reporters.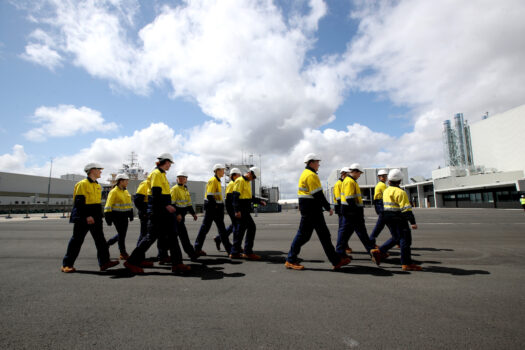 "Today's funding will help unlock investment from industry to help build manufacturing capability and competitiveness in Australia's resources sector while taking advantage of a significant global growth sector."
Resource-rich regions such as the Hunter Valley, Western Australia, and central Queensland will be aiming to transform basic minerals into products such as batteries, solar cells, and mining equipment.
"Australia has a very long history of being a resource-rich nation where we have done extraordinarily well at digging that product up out of the ground. The part that has been missed is the value-add," Industry Minister Karen Andrews told reporters.
"We ship it overseas, it's processed overseas, and we pay an extraordinary amount of money to purchase that material back in a different form here in Australia. As a government, we want to change that. We want to do more of that value-add here in Australia," she added.
Rare earth and critical minerals are integral to manufacturing high-tech products, including fibre-optic cables, smartphones, magnets, and military equipment. Australia has some of the world's largest deposits of these minerals, including rutile (a source of titanium), zircon (for zirconium) and tantalum. It also ranked in the top five nations for antimony, cobalt, lithium, manganese ore, niobium, tungsten, and vanadium.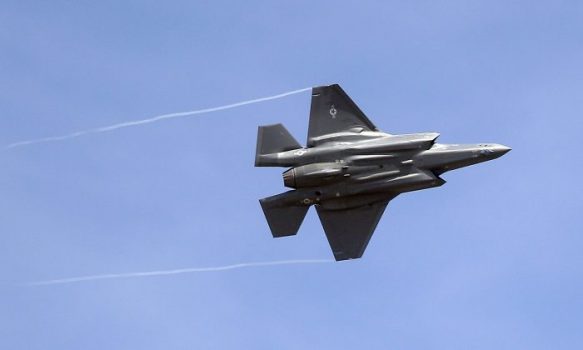 Defence Minister Linda Reynolds previously noted that each F-35 Joint Strike Fighter jet requires 417 kg of rare earth and critical minerals.
However, globally, the Chinese Communist Party (CCP) is estimated to have control over 63 percent of the world's supply chains. Often minerals mined outside of China end up being sent to China for processing due to lower costs and available facilities.
There are concerns that a geopolitical dispute could push the CCP to use supply chains as leverage against rival nations.
This has spurred democratic nations to create their own supply chains independent of the CCP.
Recently, the Tasmanian state government loaned $10 million to a tungsten mining operation on King Island. Simultaneously, the federal treasurer last year blocked two Chinese-backed companies from investing in Australian rare earth mining firms.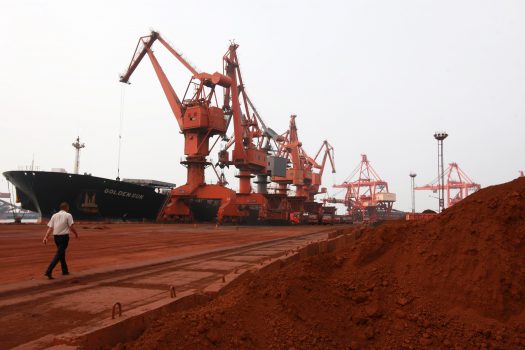 The United States has also been looking to secure rare earth and critical mineral supply chains.
Former U.S. President Donald Trump declared a national emergency in October over the United States' reliance on China for rare earth minerals.
Trump signed an executive order for the Department of the Interior to investigate implementing the Defense Production Act, which would fund mineral processing onshore or outside of China.
Currently, President Joe Biden has announced a 100-day review of supply chain risks and has included critical and rare earth minerals as part of his executive order.