Australian Prime Minister Scott Morrison has announced a plan to reach net-zero emissions by 2050, ahead of the 2021 United Nations (U.N.) Climate Change Conference (COP26) in Glasgow, Scotland.
Morrison has also assured regional Australia would not take the brunt of a new climate policy that would spell a dramatic shift in how businesses operate. Regional Australia is the backbone of Australia's prosperity, with key sectors like mining, agricultural, and energy industries underpinning the nation's economy.
"Australians want action on climate change," Morrison said in a media release. "But they also don't want their electricity bills to skyrocket, the lights to go off, for their jobs to be put at risk or for the way of life in rural and regional communities to be sacrificed."
Australia's Energy Security Board had already warned that a rapid transition to renewables demanded a complete overhaul to grid infrastructure, or the nation could face electricity price shocks and blackouts.
Places like the United Kingdom, which has pioneered the development of renewable energy sources, are currently undergoing an energy crisis amid insufficient wind generation.
"I always said I would not set a target to achieve net zero by 2050 unless we had a plan to achieve it. We now have that plan," the prime minister said.
Morrison outlined the plan would echo Australia's "technology, not taxes" approach to develop and innovate new technologies, with $20 billion already committed to five key areas: green hydrogen, energy storage, low emissions steel and aluminium, carbon capture and storage, and soil carbon.
The Morrison government said that the details of the plan to reach net zero would be announced in the future.
This comes after lengthy deliberations between coalition partners, with the Nationals agreeing to the policy only if it satisfied a set of conditions aimed at protecting regional Australia.
Nationals Senator Matt Canavan outlined why a net zero commitment could disrupt regional jobs and industry.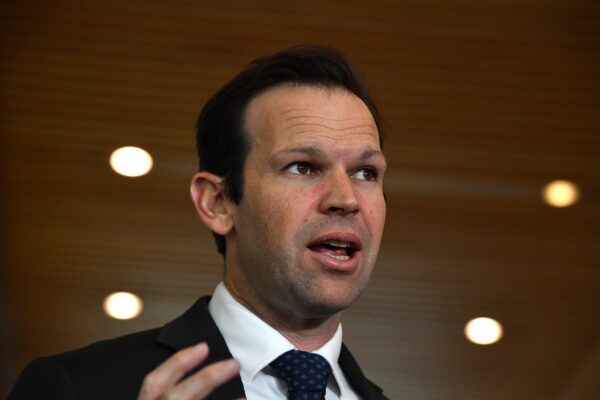 "People who build mines, grow food or construct an airstrip will have to pay other people to plant trees or do something else to offset their emissions," Canavan wrote in an article for Not Zero.
"And that is why it hurts regional Australia more than anywhere else. To grow our country towns, we need people to build dams, mines and airports. Compared to the cities, who already have these things, we will be at a permanent disadvantage."
Canavan also said he did not support a plan that relied heavily on untested technology. Currently, the use of hydrogen, low emissions steel and aluminium, and carbon capture and storage are all in their infancy around the globe.
"I do not support gambling with people's jobs on the hope that an uncertain thing turns out. You don't take on a mortgage with the plan to pay it back by winning the lotto."
But Australia has continued to face domestic and international pressure to adopt a net zero target from climate activists to U.N. officials.
This comes following the release of the sixth report by the U.N. Intergovernmental Panel on Climate Change (IPCC) authored by hundreds of scientists from across the world, which stated it was "unequivocal that human influence has warmed the atmosphere, ocean and land."
Australian climate change communications organisation, the Climate Council, has continued to lobby for accelerated emissions reduction from the government in line with international efforts.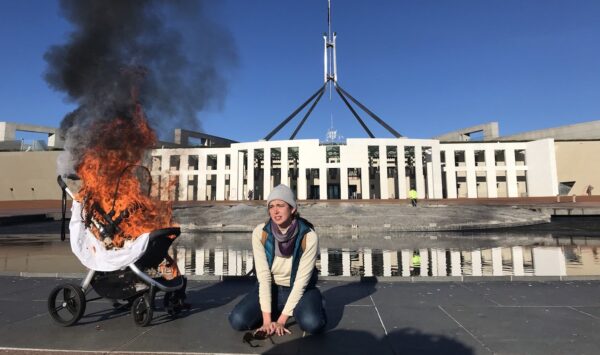 "The science is clear that the world urgently needs to reduce emissions this decade, but none of Australia's commitments are a meaningful contribution to this goal," said Will Steffen, Climate Council spokesperson and Emeritus Professor at Australian National University.
"We are now one of the only advanced economies that haven't yet taken these essential steps to reducing emissions … the United States has pledged billions in new climate financing for developing nations."
However, peer-reviewed research published in the international scientific journal Research in Astronomy and Astrophysics (RAA) found that the IPCC report did not adequately consider the role of solar energy in explaining increased temperatures.
Australia's deadline is now more ambitious than two of the world's biggest emitters, China and India, which combined produce more than a third of the world's carbon dioxide—in contrast to Australia's one percent contribution.
China has continued to commission new coal-fired power generation and maintains an extended net zero deadline of 2060. However, Chinese regime leader Xi Jinping has yet to announce his attendance at COP26.
India has also said it will continue to utilise coal-fired power generation and has not set a net zero target.